Well I got one project I've been meaning to tackle crossed off my to-do list over the weekend… my Butler's Pantry refresh.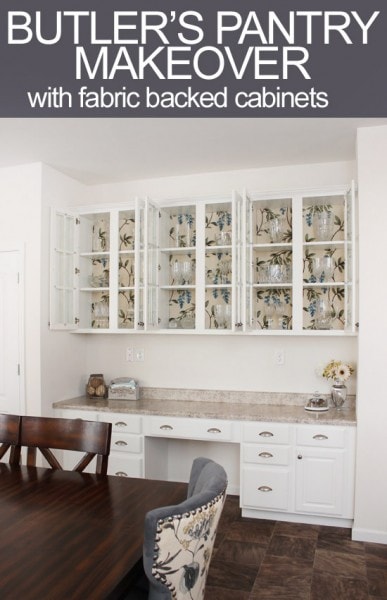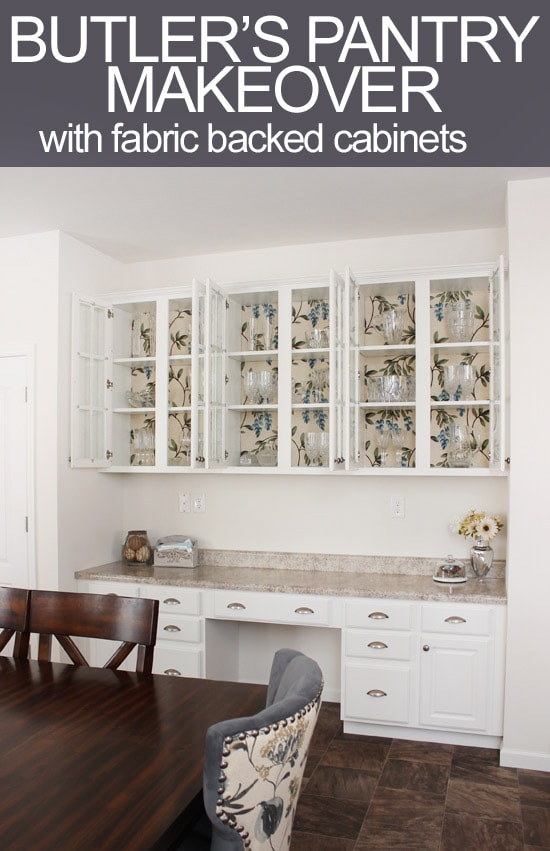 These glass front cabinets are one of my favorite features in our new home, but since everything is still so white it needed a little bit of a facelift.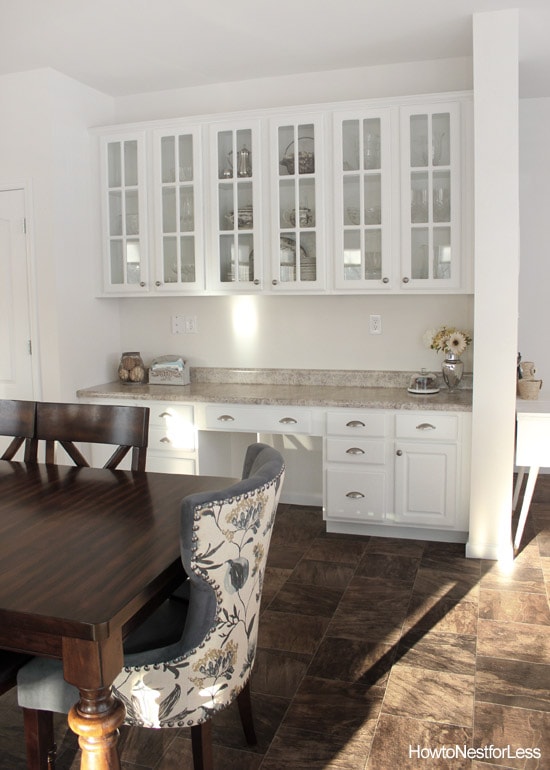 And since I display a lot of my glassware and crystal in these cabinets, they got lost in all of the white space and the cabinets almost looked empty at times.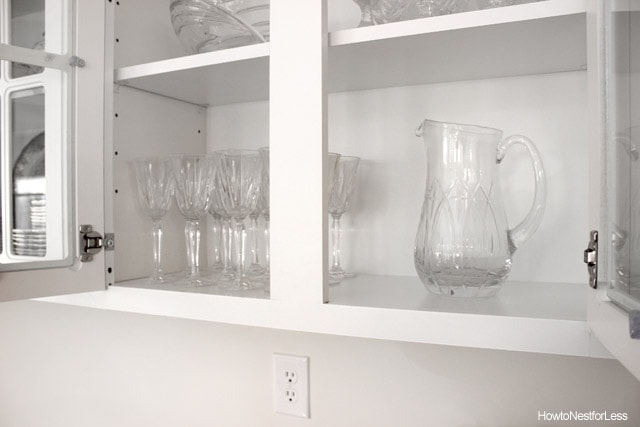 So I had the idea to line the back of the cabinets in some fabric since I wasn't ready to make a commitment with paint or wallpaper. And I found this gorgeous blue flowered vine motif at Hancock Fabrics and it had me totally sold.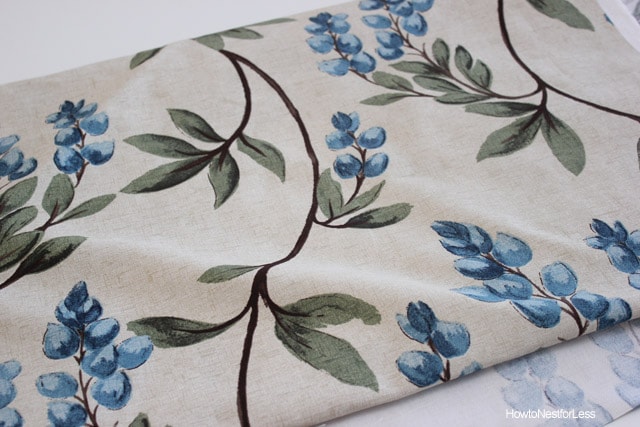 I figured the easiest way to complete this task was to buy some plain white poster board (22×28 inch sheets for 99¢ each) and trim to size. Also, it would be easier and cheaper to fill in the spaces in between the shelves than to line the entire back of the cabinet at once.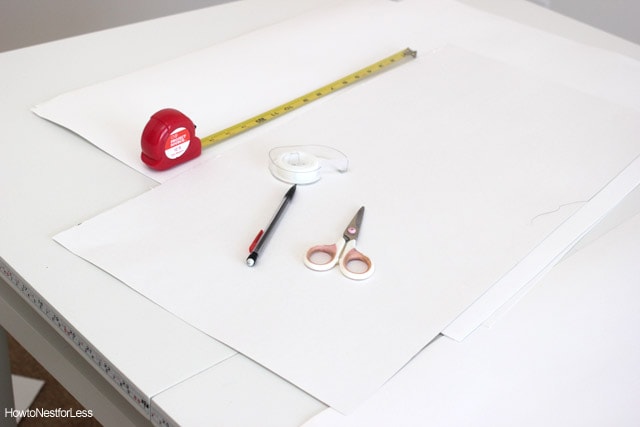 Since my cabinets were 29 inches wide and the poster board was only 28 inches, I just took an extra inch of scraps and taped it to the board. Then I cut the fabric an extra inch all the way around and hot glued it to the boards.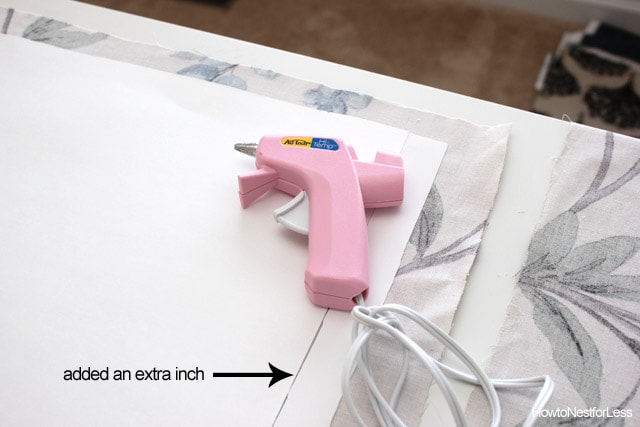 And see my Vanna displaying the finished panel… ha.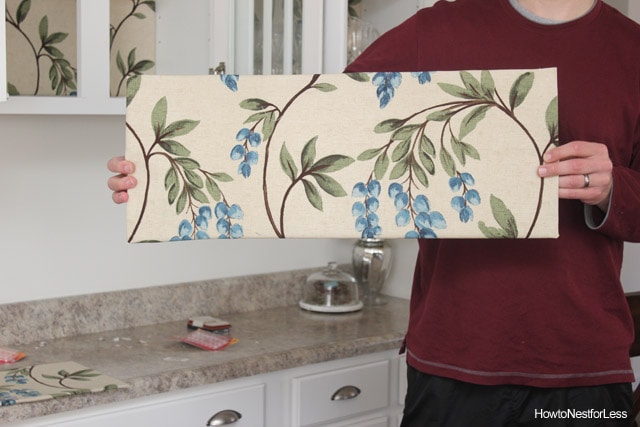 Again since I wasn't looking for a permanent solution, I just used some small Command Brand strips to attached the boards to the back of the cabinets (not a sponsor of this post, just love these things). I know they won't damage the cabinet interiors like double sided tape or velcro. I put one strip in each corner and one in the middle.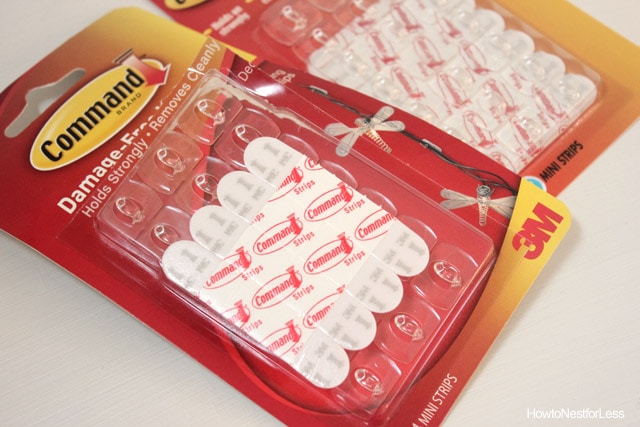 And here's some progress. It's amazing how white everything seemed before.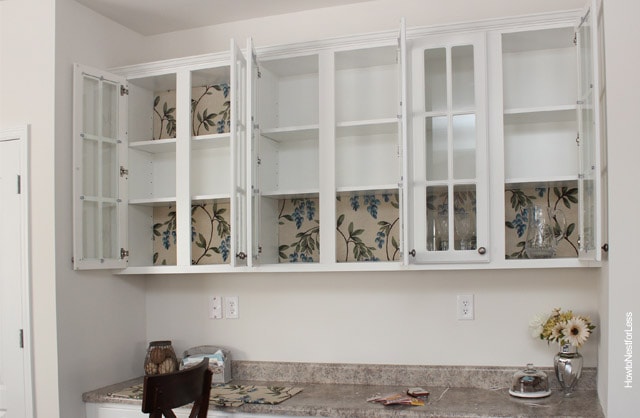 And here's my hubby helping me install the last panel. We tried to line them up so they looked like the panels flowed into each other.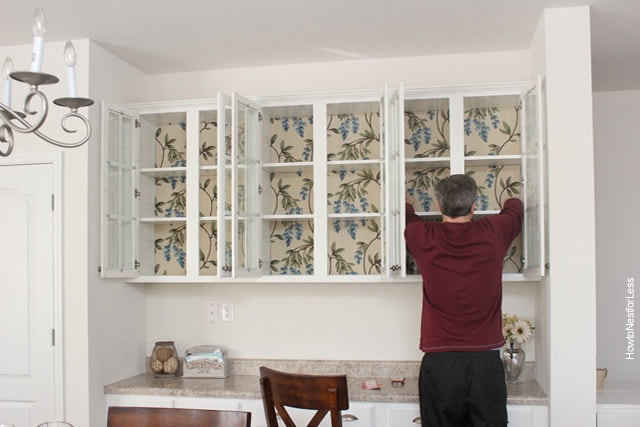 And now it's time to start filling the cabinets back up.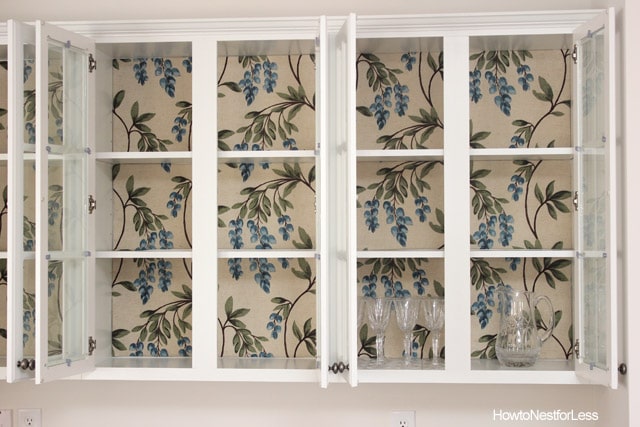 The glassware definitely pops a bit more now.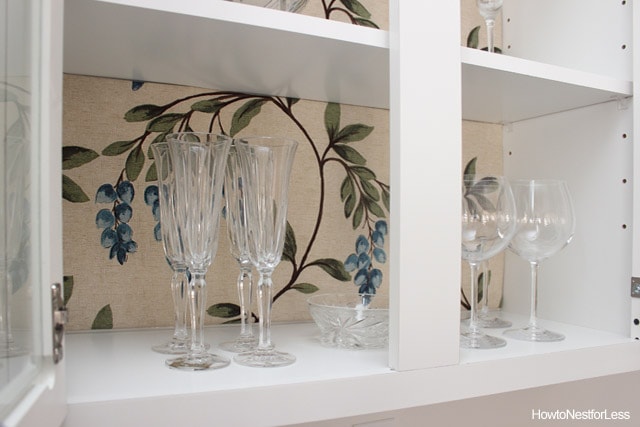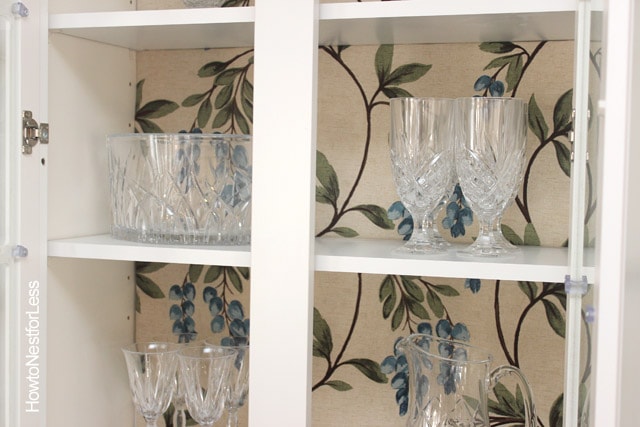 And here's a shot with everything back in place. Yep, I'm in love with this inexpensive makeover that added just enough pop to my Butler's Pantry.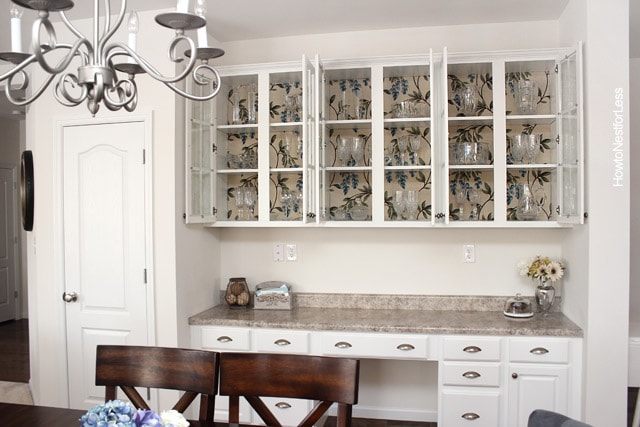 The fabric background goes well with my countertops and the blue flowers match my breakfast room table end chairs. Ahh… don't you just love productive weekend projects?