When someone hands me a free piece of furniture, it's hard to say no. Even if it's something I don't need… like another sewing machine table… cause, ya know, I still don't sew.
But with the legs on this piece, it was love at first sight. So now just to remove that pesky sewing machine…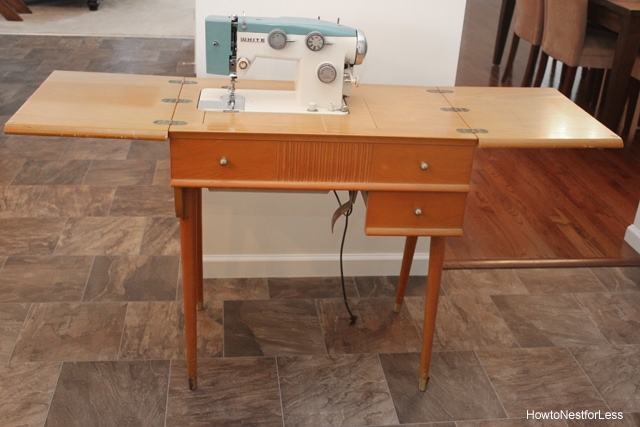 I want to know how it can be held in with only 4 screws? Seriously, that sewing machine was a beast. But once that was done all I had to do was cut out the wiring. Easy peasy.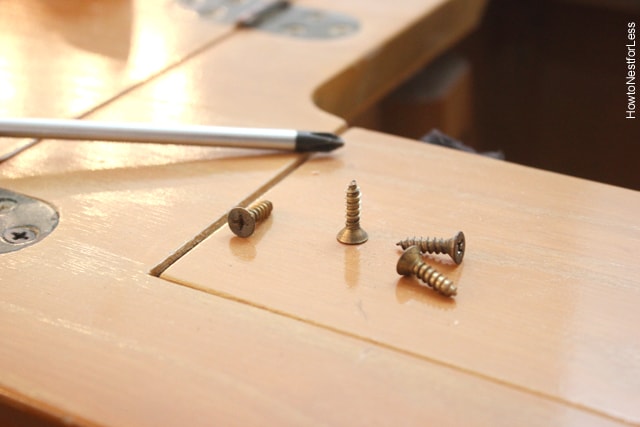 So my first thought was to paint it with Annie Sloan Chalk Paint in Pure White. But I've been doing a lot of projects in this color recently (great room end table, distressed desk, stenciled stools). So then I decided to kick it up a notch…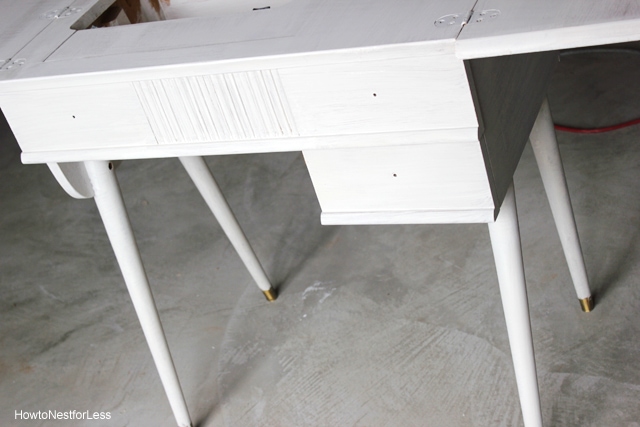 Some Modern Masters shimmer metallic paint in Snowflake.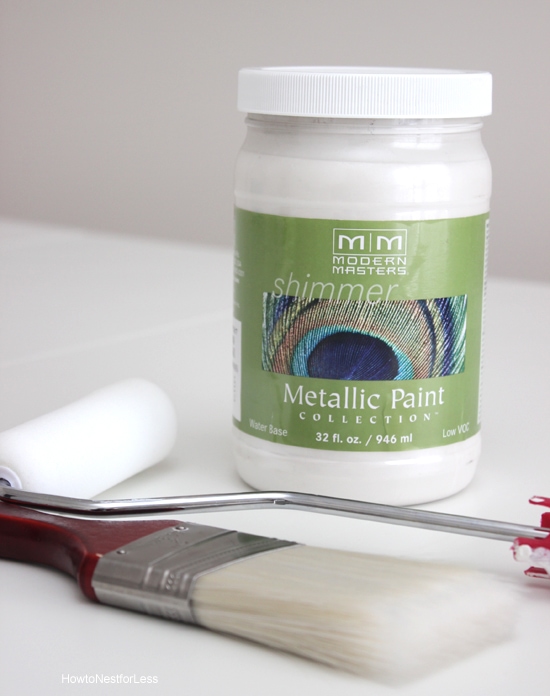 Then that inspired me to get some new hardware, crystal and gold knobs to match the gold tipped legs.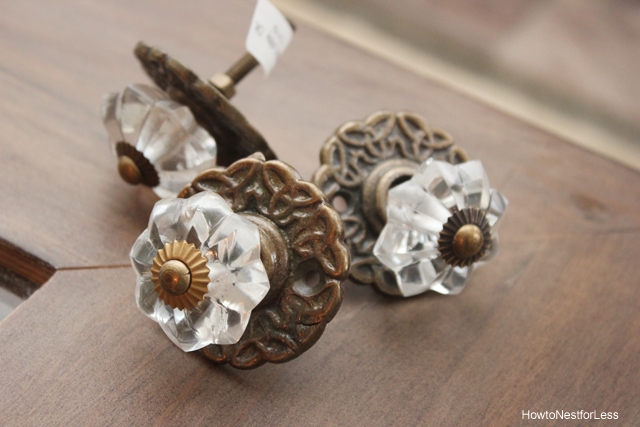 And here's the before & after…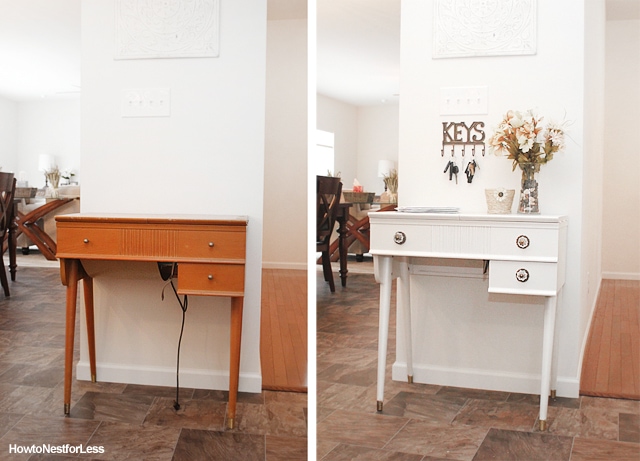 It's amazing what a coat of paint and some new hardware can do!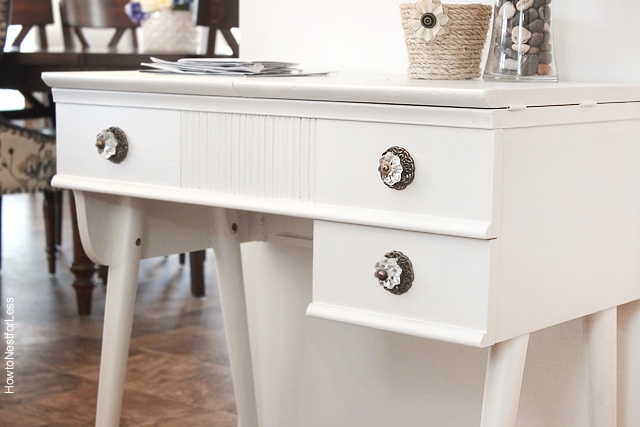 Since this is going just a few short steps from our garage entrance into our kitchen, I thought this piece would make a perfect Landing Table… you know, a place to put our keys, my purse, the mail, and little odds and ends.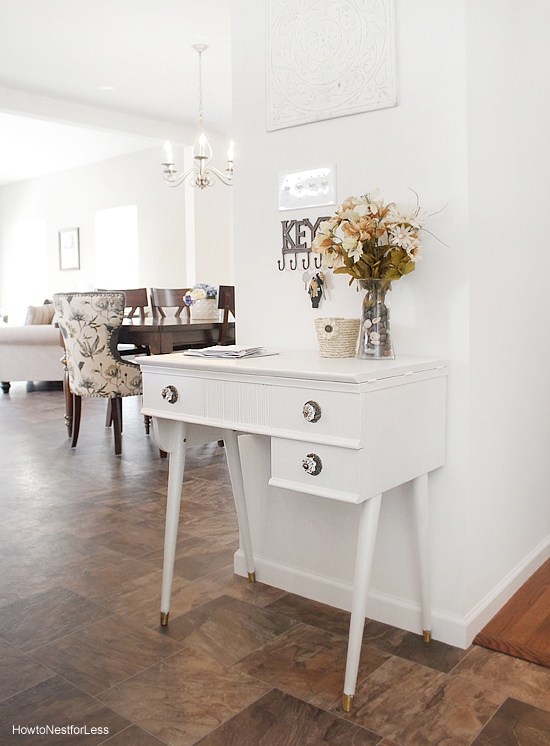 Plus it has a little drawer for extra storage. Who knew a sewing table could work so well in this space?
The KEYS sign and knobs are from Hobby Lobby, and the rope vase I showed you earlier this week.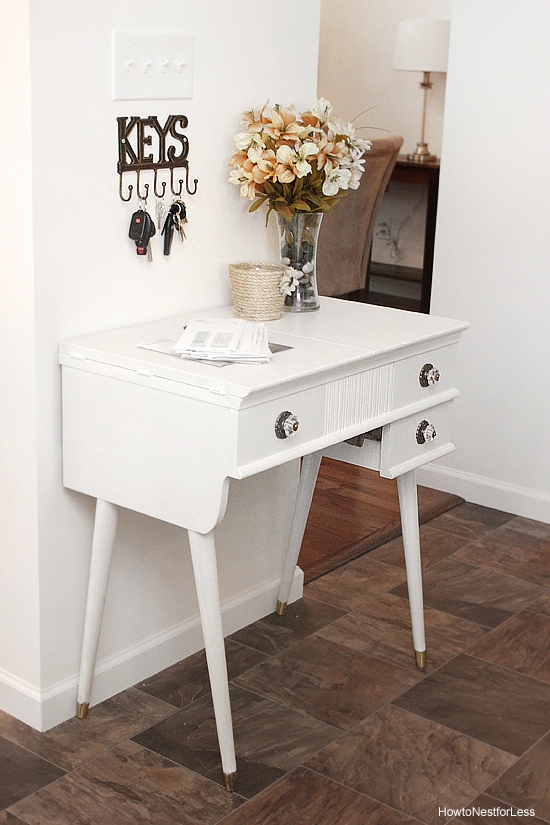 And here's a view from the kitchen staring towards the garage door. Yes, this seems like a VERY WHITE area. I need some color on the walls. Like immediately. But it's a lot to paint. And I'm just not ready for commitment like that.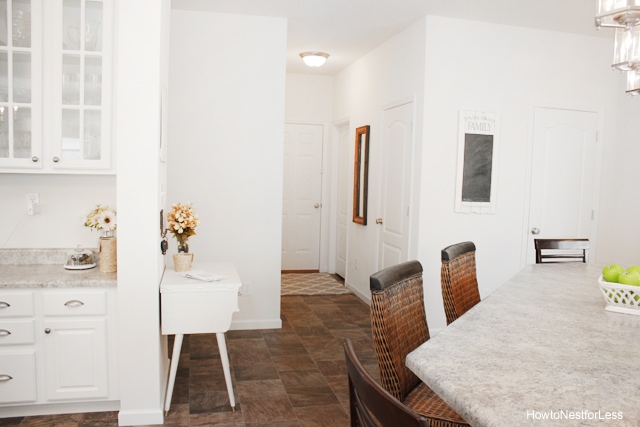 Well since I had all of my furniture paints in my basement workshop and the table was free, all I needed to buy were the new knobs. Less than a $15 project.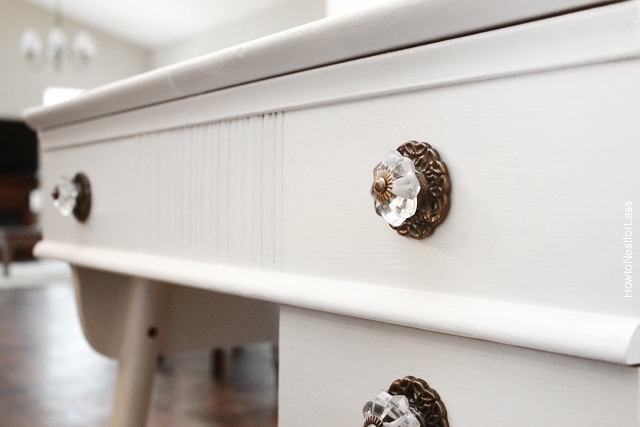 And I have a wonderful new recycled piece with an amazing pair of legs.