Ready for the most addictive and delicious dip you'll ever have? Honestly, nothing in the world makes me happier than chocolate and peanut butter. Well… maybe my family. But this comes in a close second.
I've seen lots of recipes for dessert dips with chocolate chips, but thought it might be a little more tasty with Reese's and real peanut butter mixed in. So here's the best dessert ever… seriously.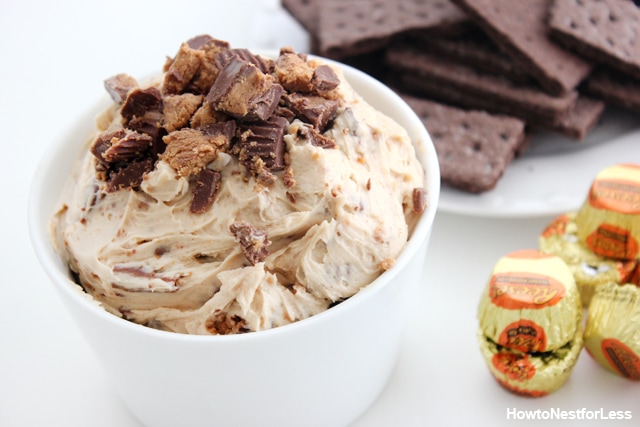 Ingredients
8 oz cream cheese, softened
1/2 cup butter, softened
1/4 cup brown sugar
1/2 cup peanut butter
2 tsp vanilla
1 cup crushed Reese's peanut butter cups
chocolate graham crackers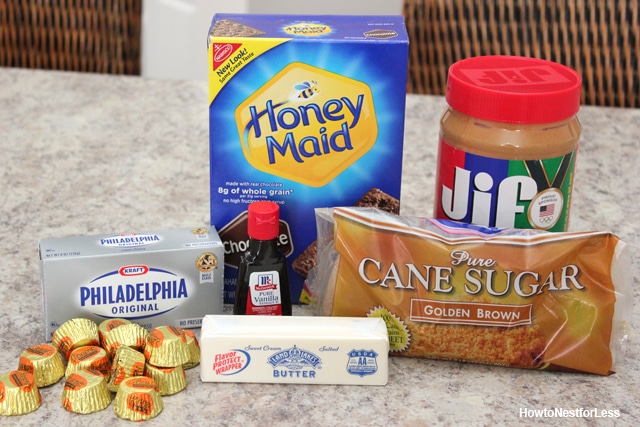 Directions
Beat together the softened butter and cream cheese until smooth. Mix in the brown sugar and peanut butter.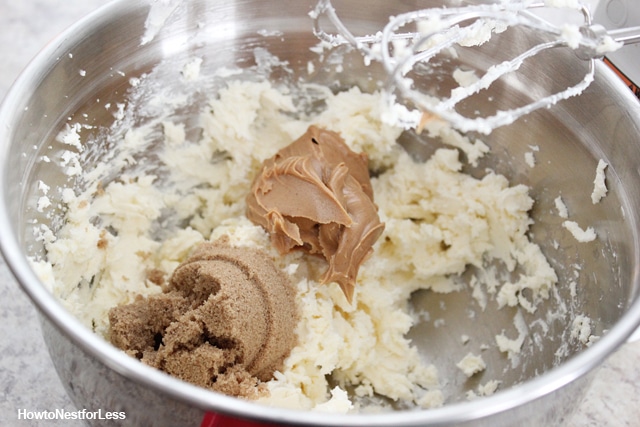 Mix in the vanilla, then use a rubber spatula to mix in the mini Reeses.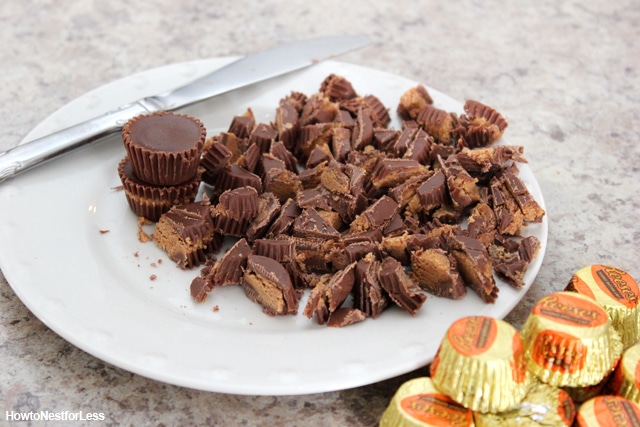 I like to refrigerate overnight for the flavors to settle (gets rid of some saltiness). Serve chilled with chocolate graham crackers.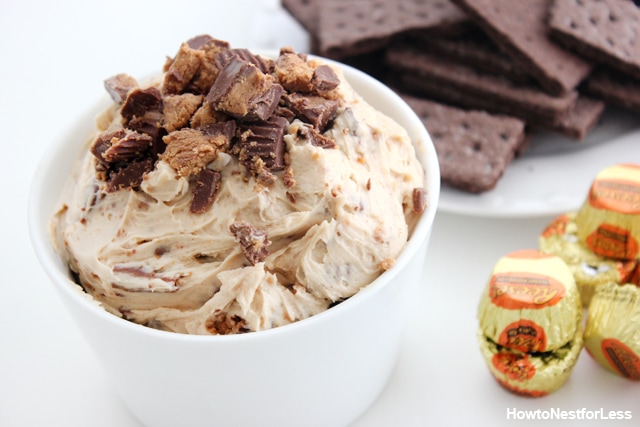 Then dig into the bowl of goodness until you have to change into stretchy pants. Then go eat some more since it's now officially cheat day on your diet cause you already ate half the bowl. Then come back here to tell me how good the dip was. Then yell at me for not helping you get ready for swimsuit season.
It's ok… I can handle it.
Totally worth it, right?