I will show you how to make this fall burlap and pumpkin wreath with an easy tutorial!
My sister is moving into her new home this week and I thought it would be nice to make her a sweet housewarming gift. The one thing she requested was a Fall wreath… something to last from September to November she said. Yep, that I can do!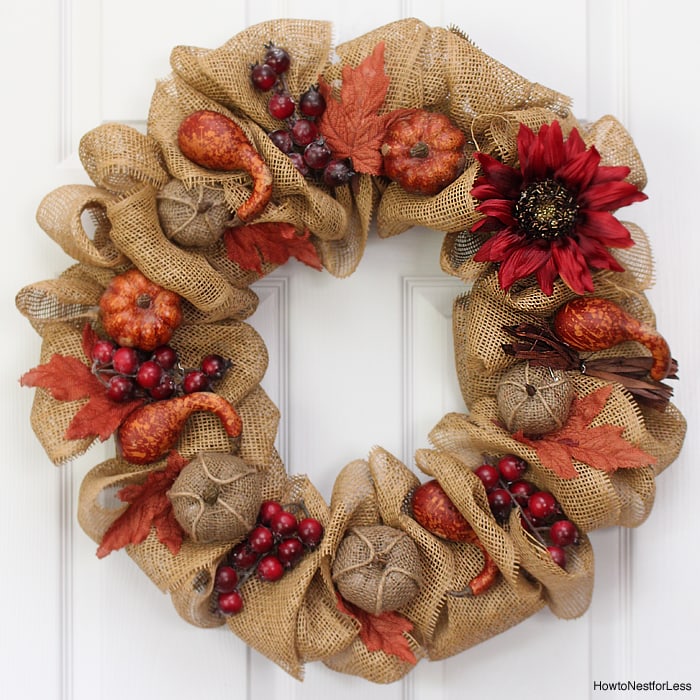 SUPPLIES:
straw wreath (still in plastic)
greenery pins
burlap (on clearance from Michael's at 70% off)
(2) boxes of Fall foliage from Hobby Lobby (50% off)
large sunflower
floral wooden picks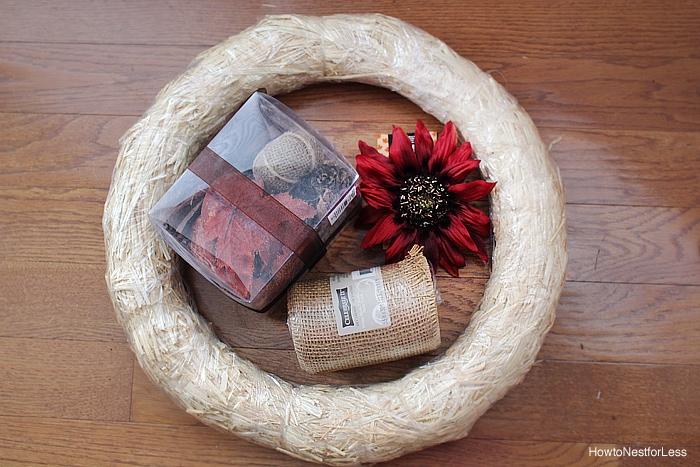 DIRECTIONS:
The first thing I did was wrap the fall wreath form in the burlap. I just pinned it into place using greenery pins.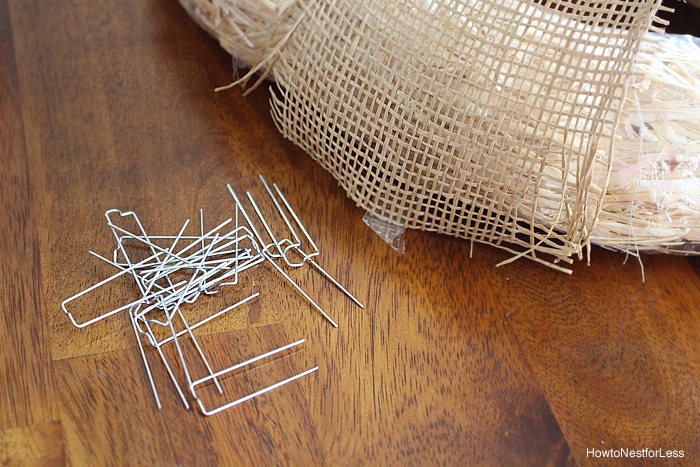 Here's what it should look like after the wrapping…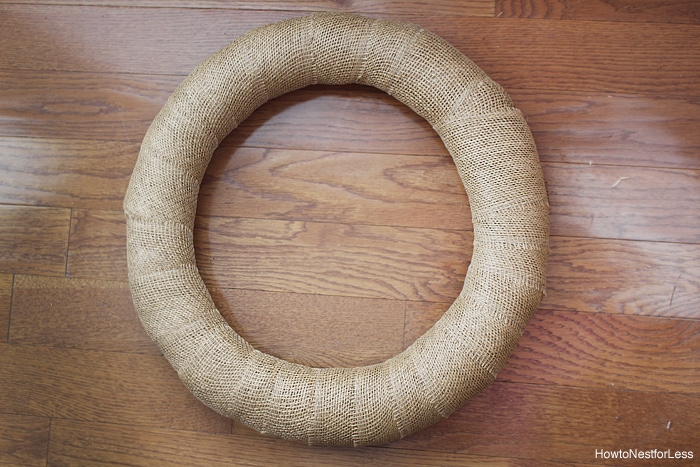 Next I added the easy burlap ruffles. Just loop and pin into place. You really can't mess this part up. And if one part doesn't look right in the end, just unpin that area and start over again.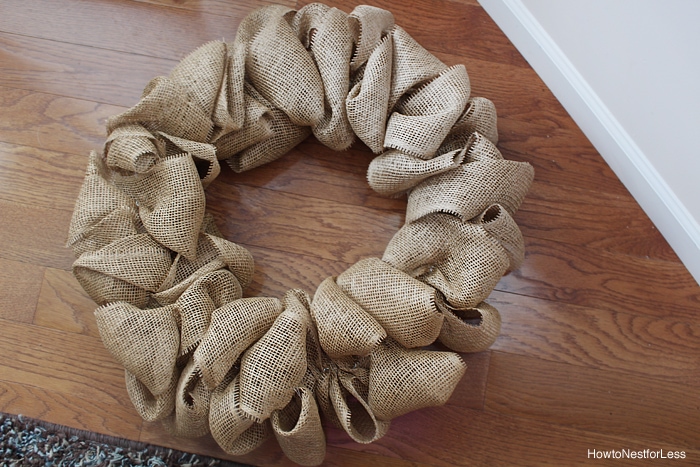 To add the festive Fall foliage (pumpkins, leaves, gourds, berries), I used some floral wooden picks. This worked perfectly since the Fall foliage are made out of styrofoam. I just stuck one end of the wooden pick into the foam décor item, and one end into the plastic wrapped straw wreath form. Might take a minute to get it through the burlap, but then it should slide right into the wreath form.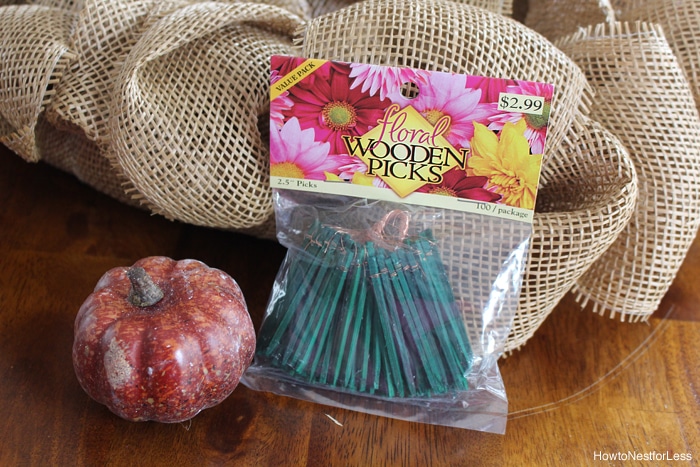 I spaced my Fall foliage around the wreath form first before I began adhering them with the wooden picks. It just helped me space everything out. Also, for the orange leaves, I just used greenery pins.
And soon it will look like this…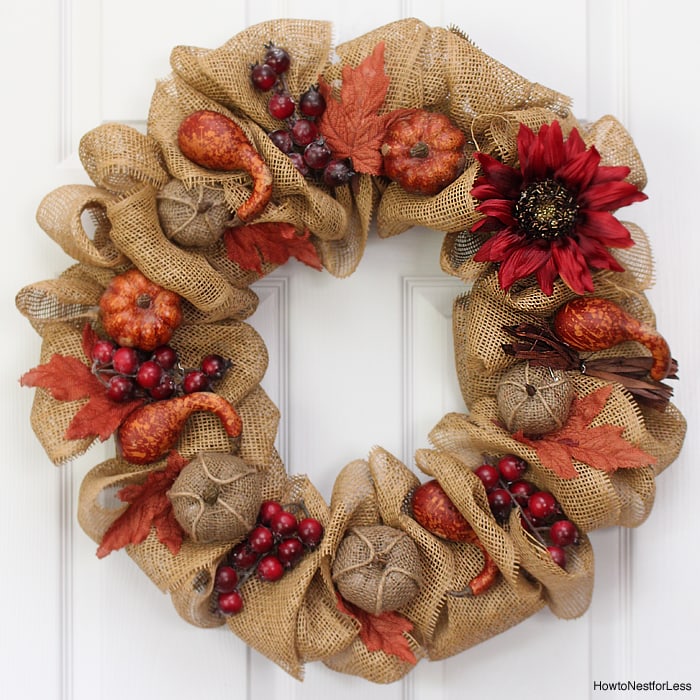 I have to admit, I'm kinda sad that I have to part with this wreath.
I'm kinda in love with it.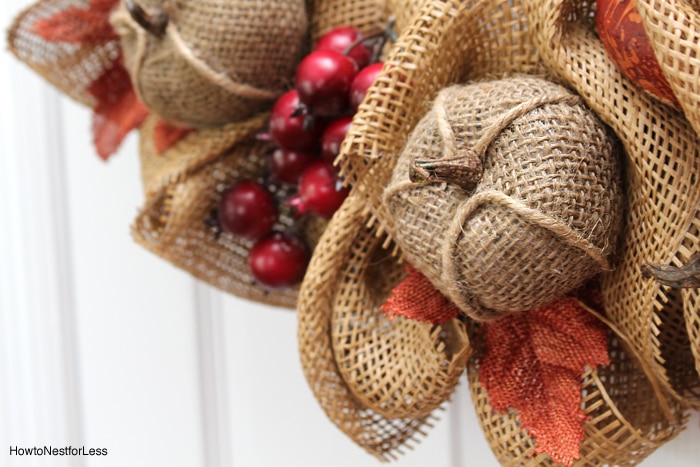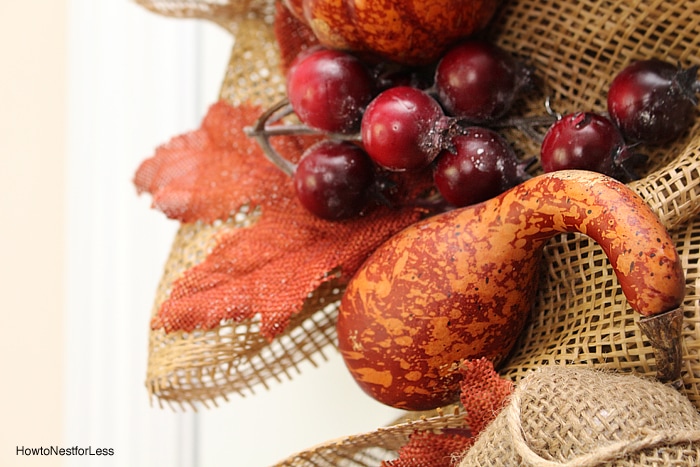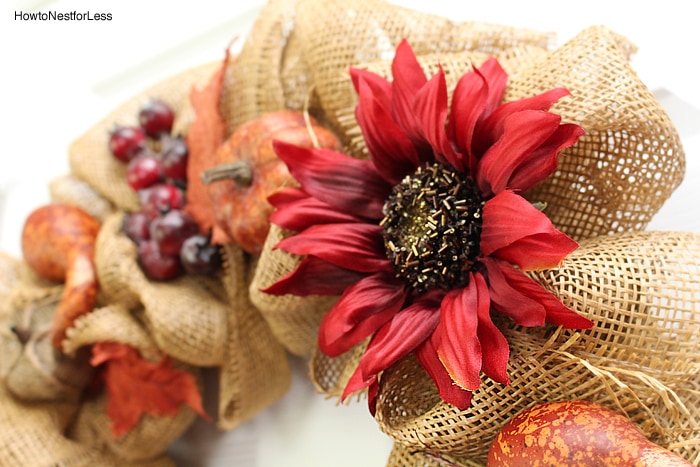 I have some more Fall projects coming up this week. Check out my 10 Ideas for Inexpensive Fall Decor.  Crazy that's it already time to start thinking about it, but my kid starts school next week and the cooler weather will be here before we know it!