I'm finally getting Fall fever. Yep, it's time to create some new Fall crafts. First up? A new candle centerpiece using some dollar finds from the Dollar Tree and Michael's.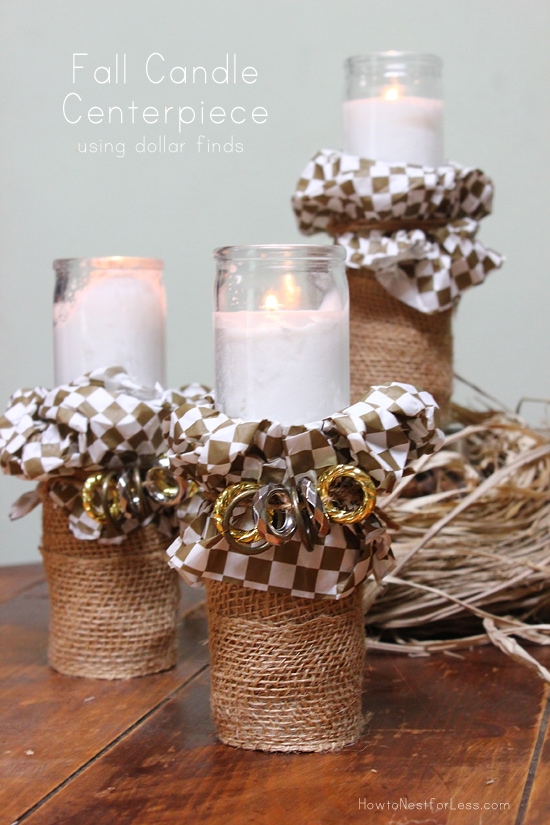 I gathered my supplies:
Dollar Tree candles
Burlap
Twine
Checkerboard tissue paper
Jewelry rings (on clearance at Michaels)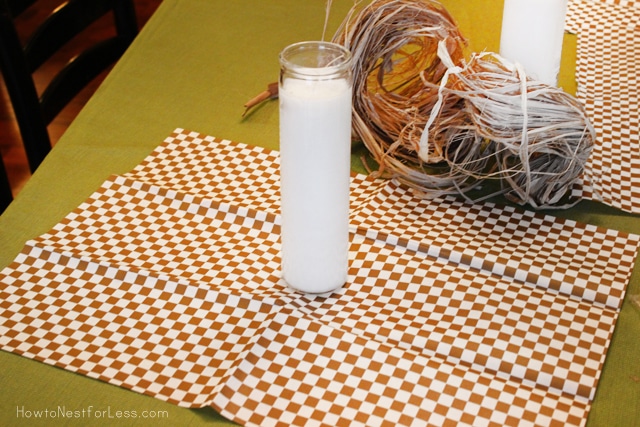 I started by wrapping the tissue (inside out) around the candle base and tied it off halfway up with twine.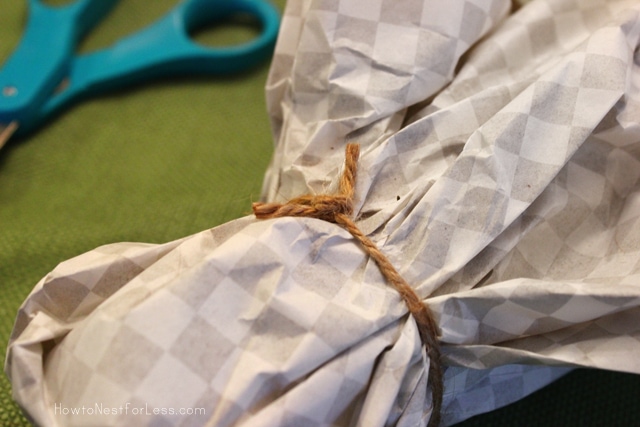 Next I glued burlap around the bottom of the candle base.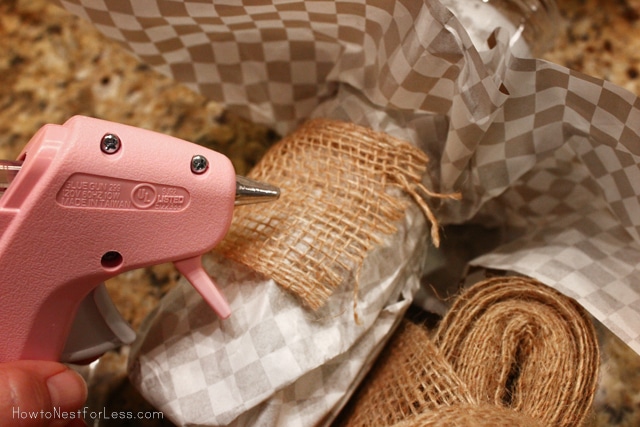 Once the glue dried, I folded the top of the tissue paper over the top of the burlap and tied it into place with twine. I also added the jewelry rings onto the twine to add a little bling.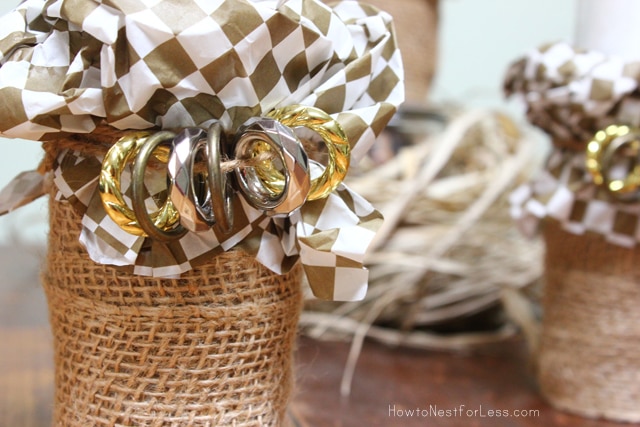 And that's it.
A new trio candle centerpiece for Fall for under $10.