Hey St. Louis followers!
I have a cool giveaway just for you guys today!
In case you haven't heard, the St. Louis Vintage Market Days is coming to town September 20th through 22nd.
They've already sold 2000+ tickets so far
just for Friday's early buying event!
In case you're never heard of this before, Vintage Market Days is an upscale vintage-inspired indoor/outdoor market with tons of vendors at the Rockin J Ranch. Here you will  find painted furniture by RedPosie, original art, antiques, clothing, jewelry, handmade treasures, home décor, outdoor furnishings, consumable yummies, seasonal plantings and much more.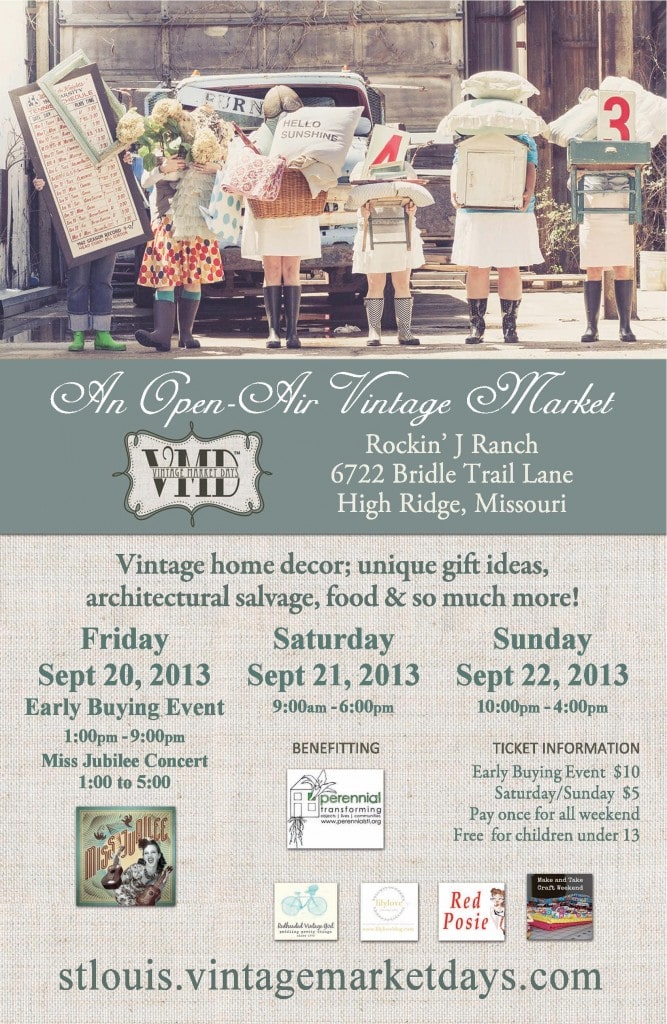 The Ranch is just minutes from St. Louis on I – 44,  High Ridge, MO 3 minutes West of 141/Fenton exit & 10 minutes East of 6 Flags/Eureka.
Well the amazing people at Red Posie are offering
4 FREE TICKETS
to the St. Louis VINTAGE MARKET DAYS event next weekend!
This would be a great little afternoon with your girlfriends or family.
GOOD LUCK AND SEE YOU THERE!