This post brought to you by Dollar General. All opinions are 100% mine.
It's officially September which basically means I can decorate the house for Fall and not feel guilty about it! I know the actual start of the season isn't for a couple weeks, but I've been itching to get some color in my house, and of course while trying to "nest for less". I mixed some of my old favorites plus a bunch of new amazing finds from Dollar General and came up with this…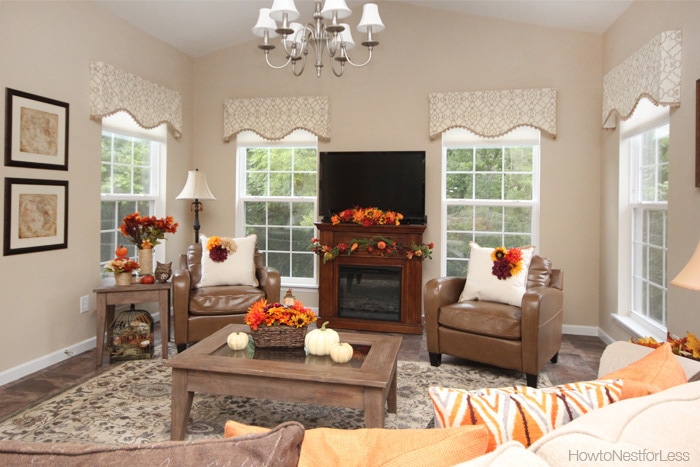 Ah, don't you just LOVE the colors of Fall? And all of my new purchases I got for under $50!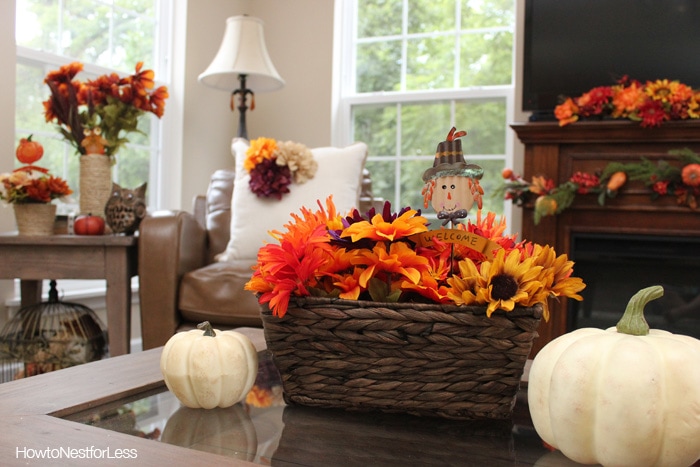 I picked up this wicker basket and fake flowers from Dollar General, plus the cute little scarecrow pick.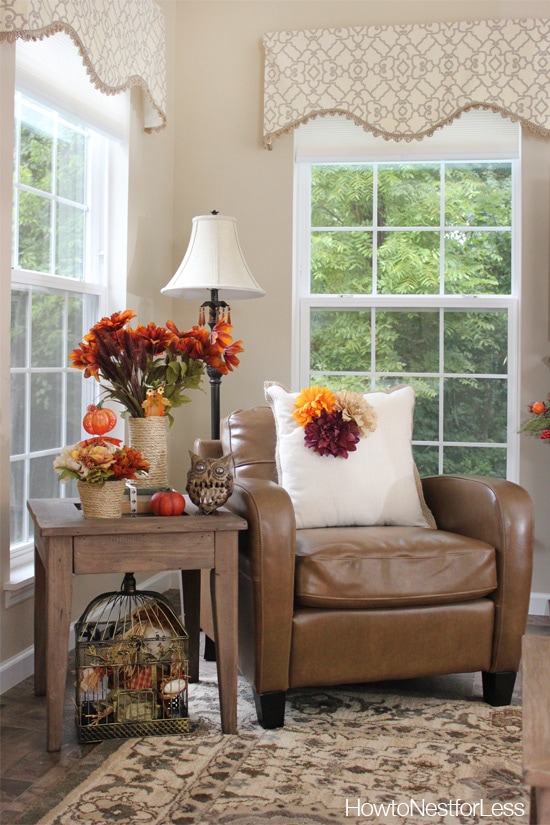 I actually grabbed 3 of those Fall picks since they were $1 each. Great addition to any centerpiece! I put the other 2 in little flower vases on my end table next to my leather chair with my newest favorite addition… Fall decorated pillows.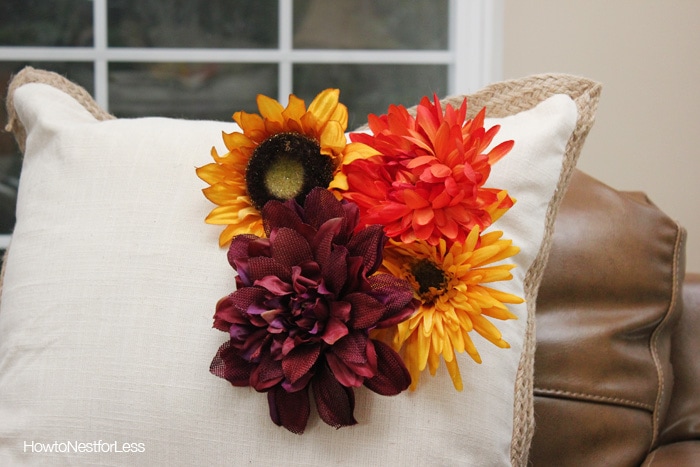 These are actually just plain cream colored pillows that I decked out with $1 Fall flowers from Dollar General. The huge flowers already had alligator clips on the back of them so I just attached to the pillows. LOVE!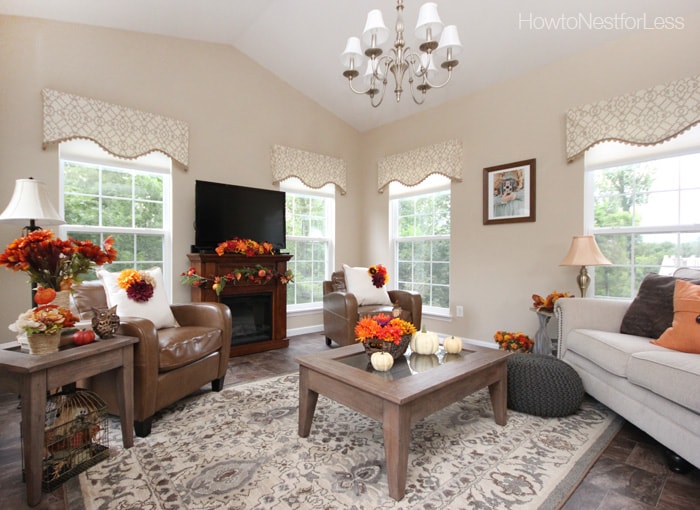 The couch is now filled with beautiful orange pillows that I borrowed from my guest bedroom makeover, and the addition of the gray and orange patterned pillow that I scored for $8 from Dollar General. Yeah, crazy price.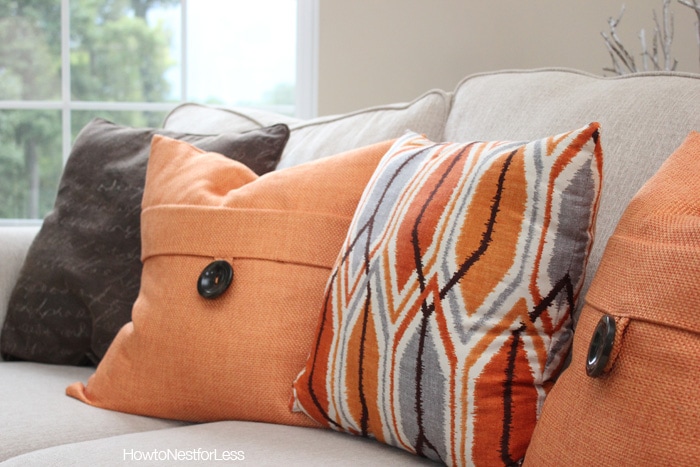 The magazine driftwood table that sits next to the couch also got a little love, plus some adorable wire and burlap pumpkins from Dollar General for $3 each.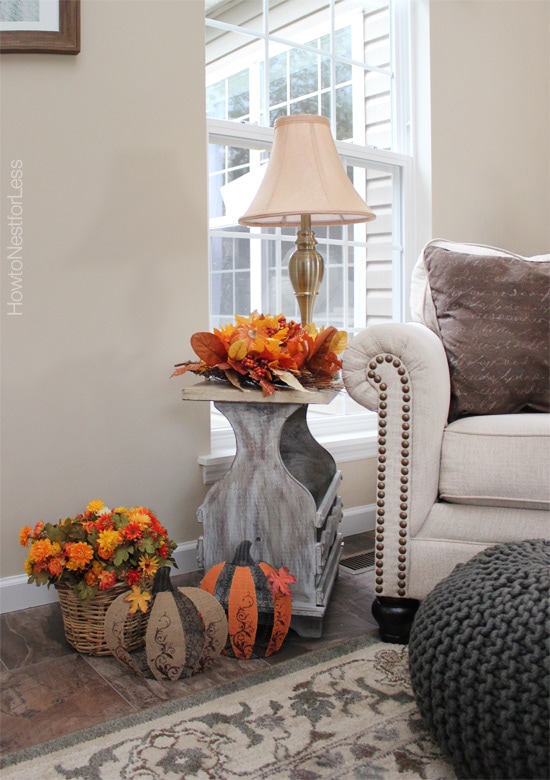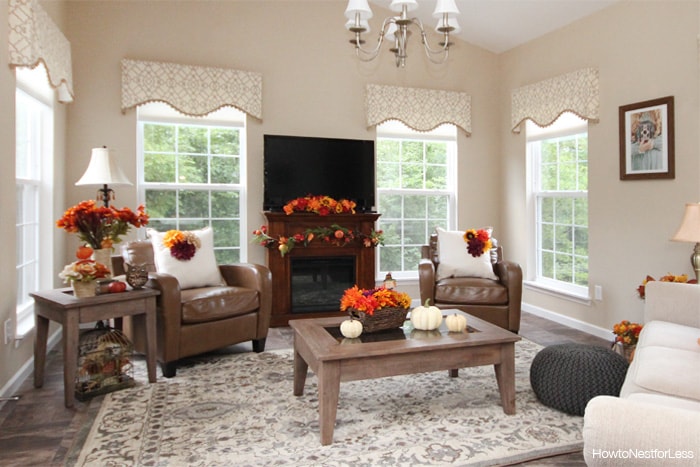 And I even spruced up the door that leads to our back patio with the Fall wreath I made last year.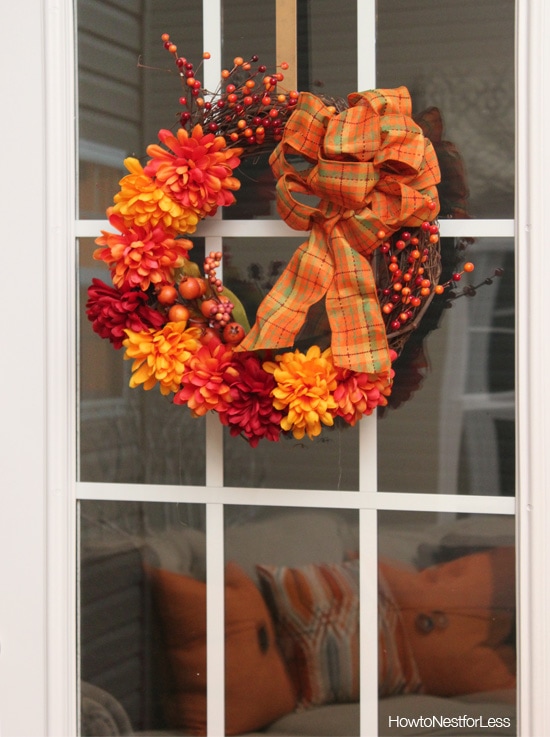 I had enough supplies leftover from my Dollar General shopping spree to fill my breakfast room vase with some flowers and surround it with mini pumpkins and pine cones. Hello beautiful.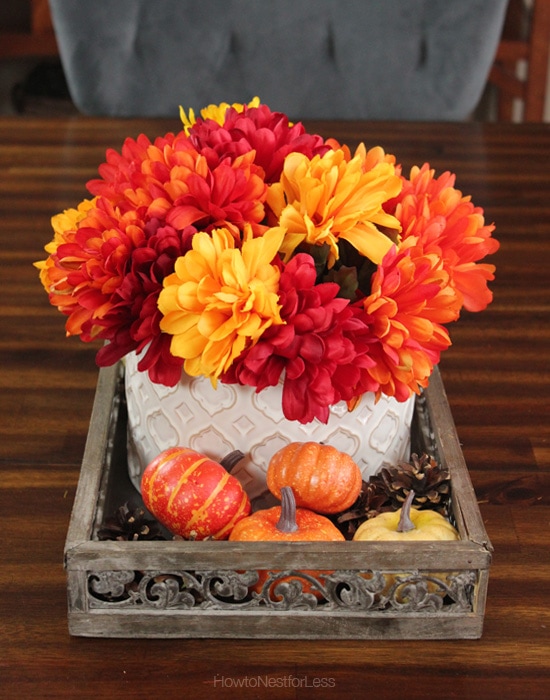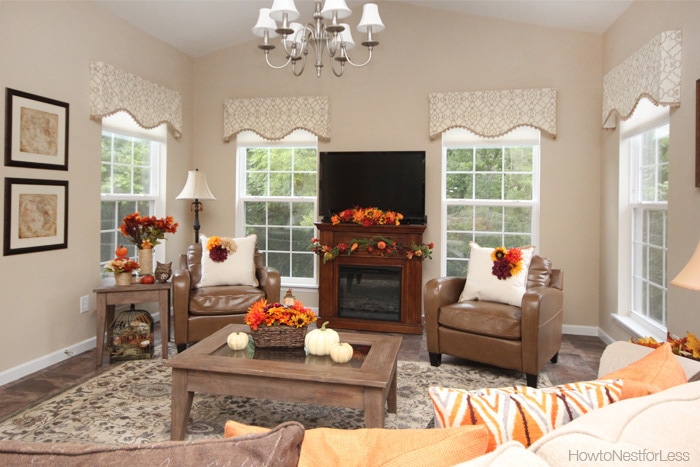 Overall my hearth room is completely ready for Fall… and on a budget no less. Can you believe what it looked like just a week ago? WOW, just amazing what some pops of color can do!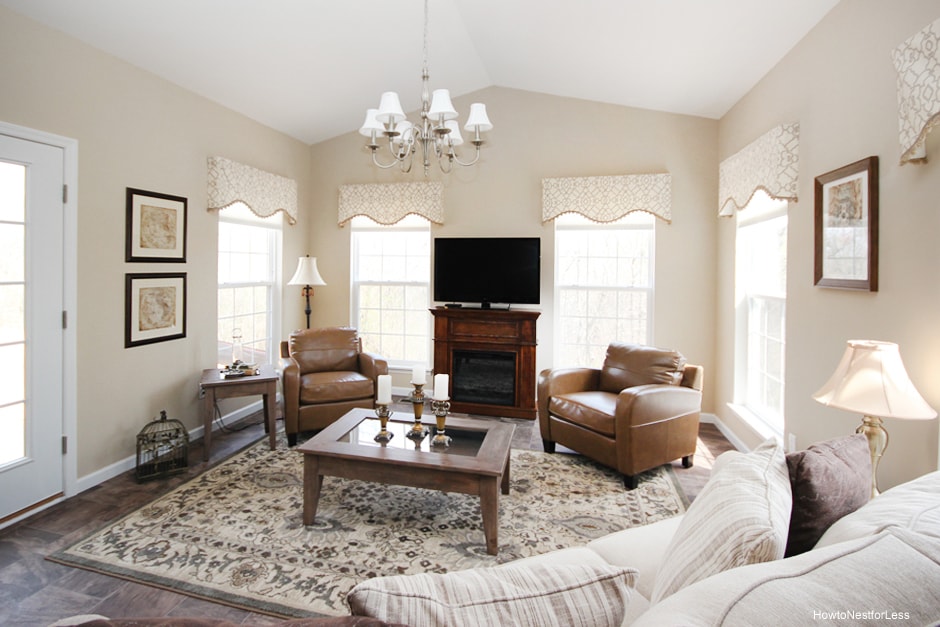 So have you started decorating for Fall yet?
Are you a September 1st girl like me, 
or do you wait for the actual start of the season?