The last week of August is totally a legit time to bring up the Fall decorations from the basement, right? I know it's 105 degrees outside but I just can't help myself.
Well while digging through the basement boxes I noticed I needed a new wreath for our front door (I somehow lost our old one in the move). So here's my first Fall craft, just in time for Labor Day weekend HA!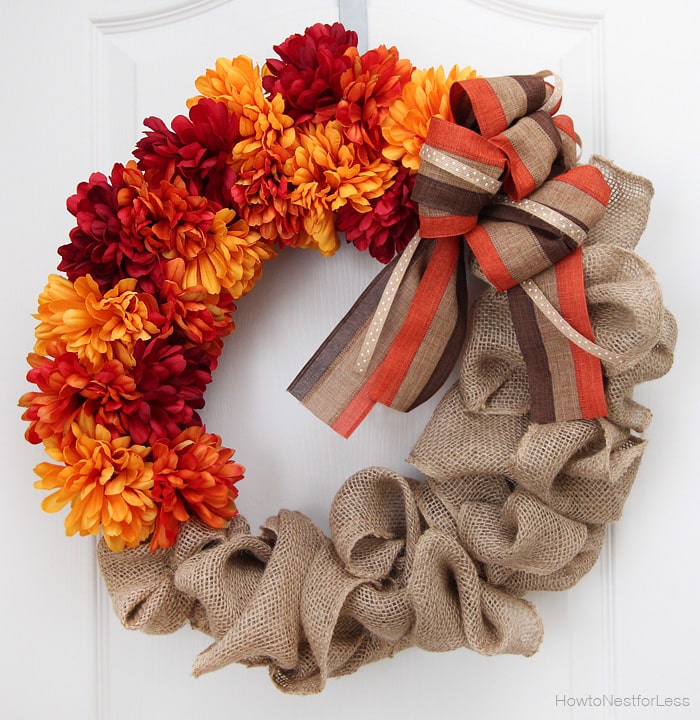 This wreath was SUPER EASY to make. Trust me.
Fake flowers
Straw wreath still in the plastic
Greenery pins
Roll of burlap
Fall ribbon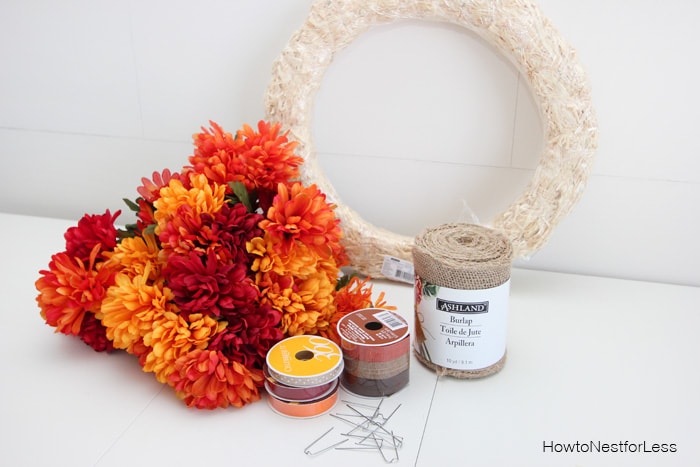 First thing I did was cover the straw wreath that was still in the plastic with a quick layer of burlap. I used greenery pins to keep in place.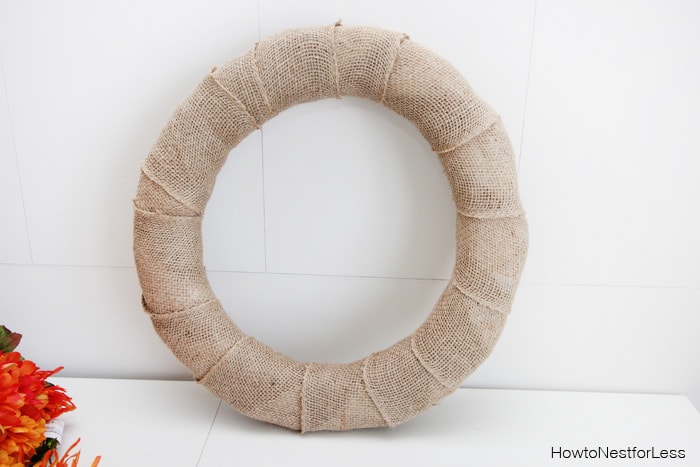 Next come the cheap fake flowers. And here one of my secrets in making flowered wreaths… Separate the flowers from the stems. Then you then have the hole where the stem once fit inside the flower. Stick one side of a greenery pin through the flower hole and attach to the wreath. So much better than trying to hot glue!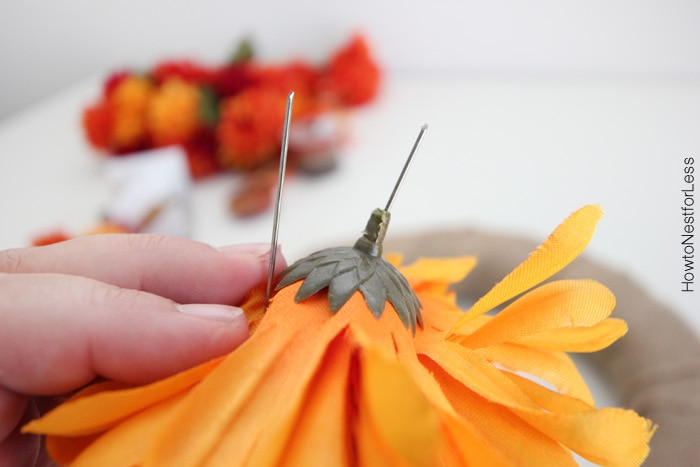 And in no time your wreath will look like this!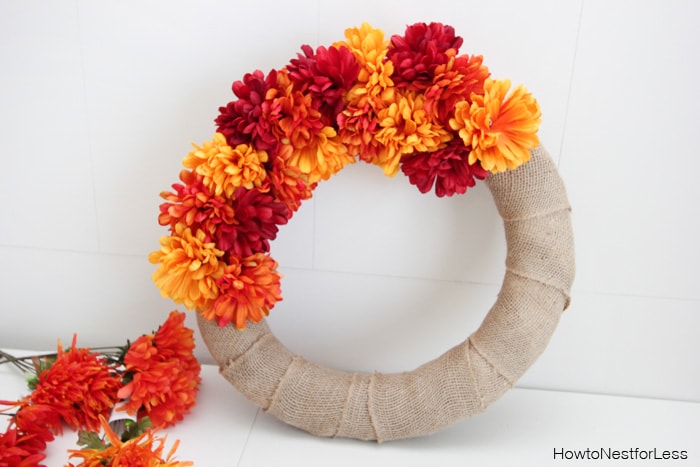 Next I added the burlap. For this part I did not cut pieces; it's just one long stream from the roll. I just twisted and bunched, then pinned in place every so often. You really can't mess this part up, I promise. Just stand back every minute or so to check your work.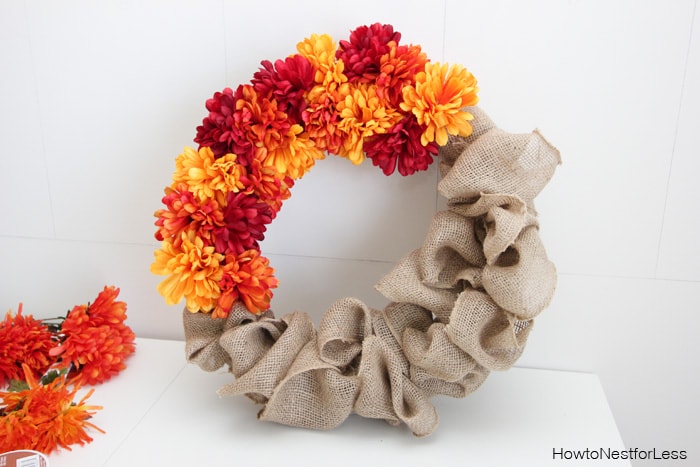 The last thing I did was make a huge bow out of ribbon. I'm not going to give you instructions on this since I'm not an expert, but I do find that mixing thick wire ribbon and a piece of thin ribbon together look pretty fancy.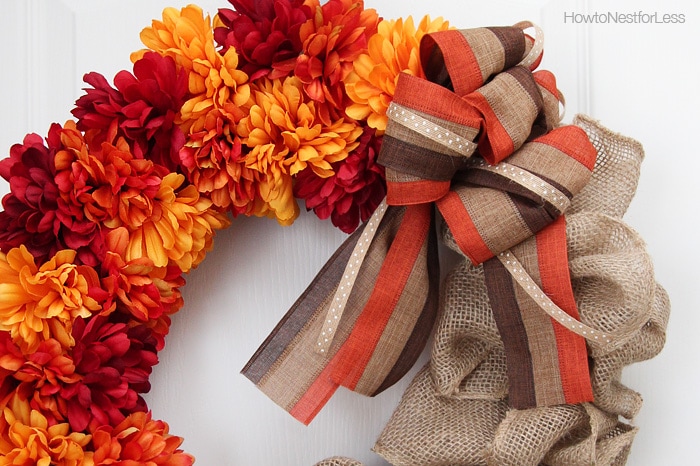 And that's it!
I bet this entire wreath took me less than 30 minutes.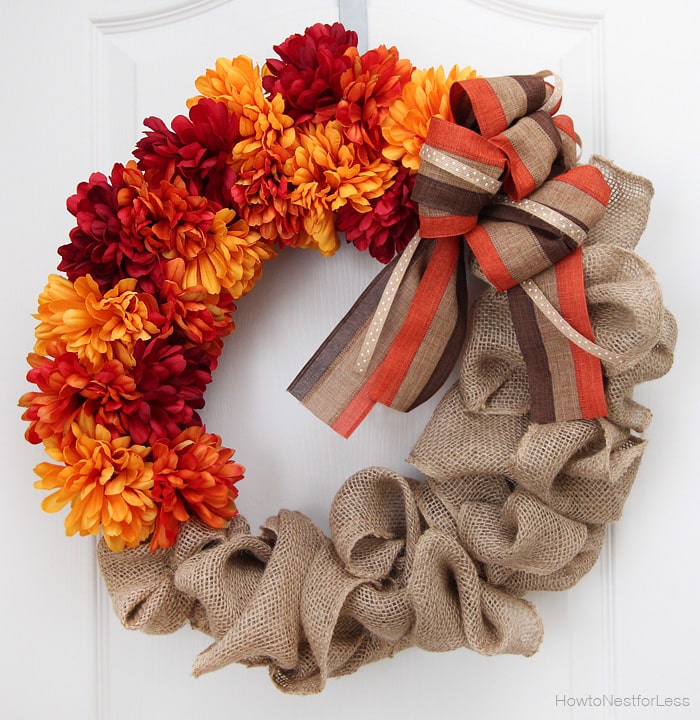 Now it's time to start working on adding some Fall bling to my hearth room, then my front porch. LOTS of Fall projects coming down the pike! This might be the most wonderful time of the year in my book!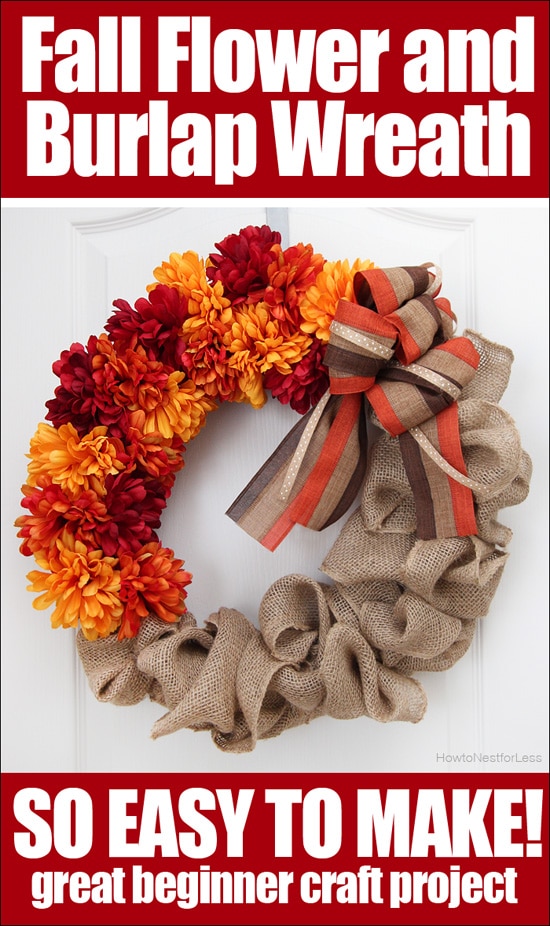 Also, I'm visiting Chelsea today over at Two Twenty One for her mom series.
Head over there now for some fun Q&A!