My sister and her hubby were in town last weekend from Chicago for a quick visit over Labor Day weekend. They just moved a couple of months ago and I wanted to create something special for her new apartment.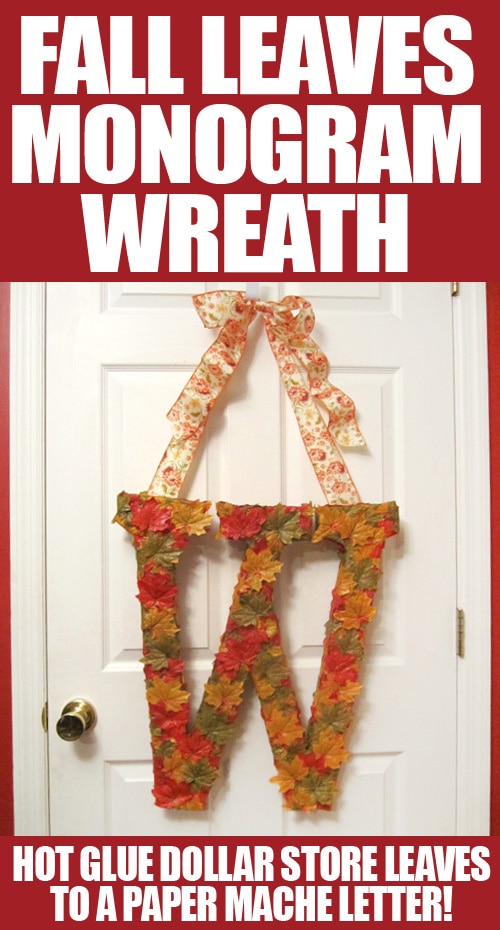 What do you think? Pretty cute, huh? I'll show you how I created it!
I ran across an adorable leaf wreath a couple of weeks ago on Pinterest and thought this would be a perfect project to create for my sister's front door. I found a large cardboard W for their last name from JoAnn Fabrics and got some leaves and wire ribbon from the Dollar Store.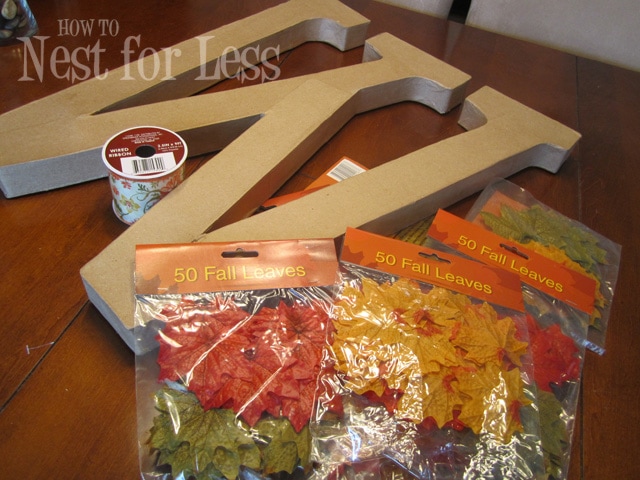 I used my hot glue gun to secure each leaf onto the cardboard letter. I made sure to mix the color arrangement of red, green and yellow leaves.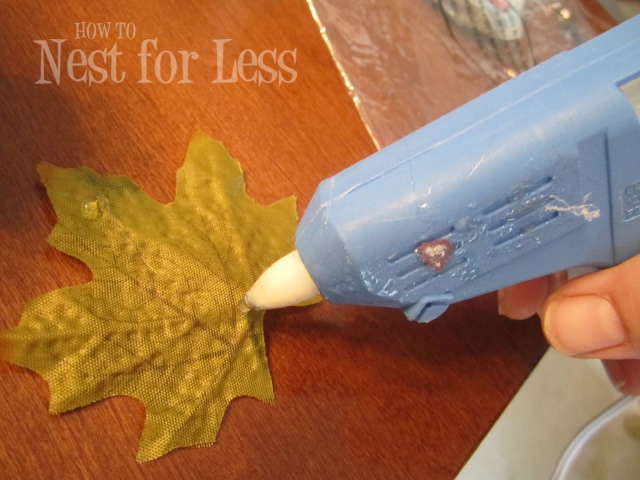 Here's a little bit of progress….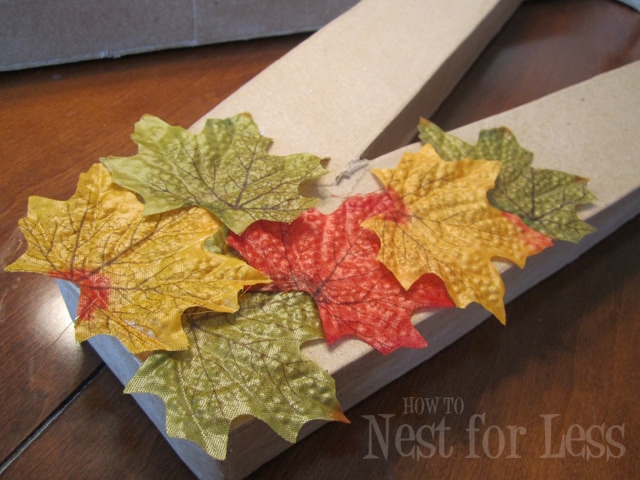 And a little more… Really, it's quite easy. Just a lot of gluing!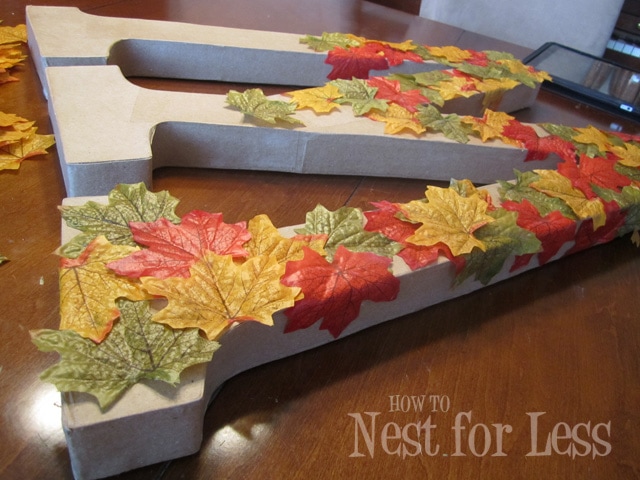 Here's the cardboard letter all with about 5 bags of leaves glued on!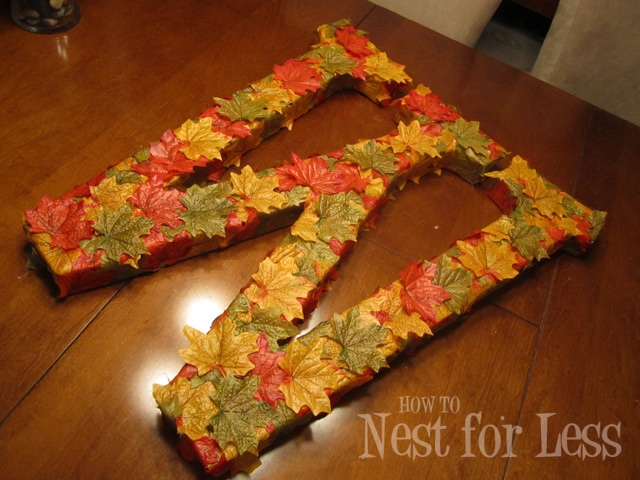 Now it's time to add on the wired ribbon so I can hang the large W.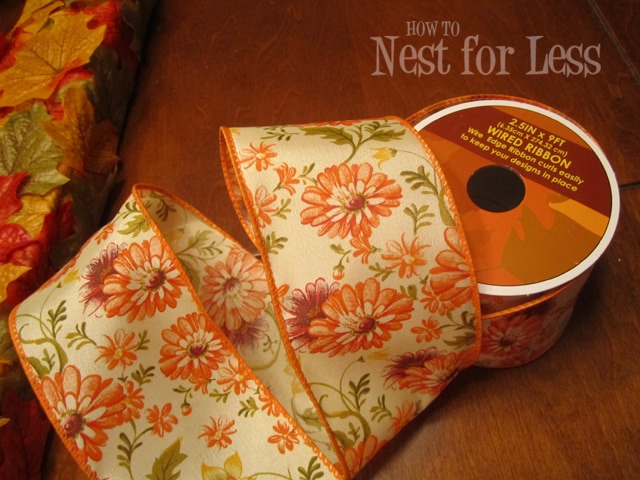 I found this wired ribbon from the Dollar Store in a nice Fall pattern. I cut two 12 inch pieces and hot glued them onto the back of the large cardboard letter.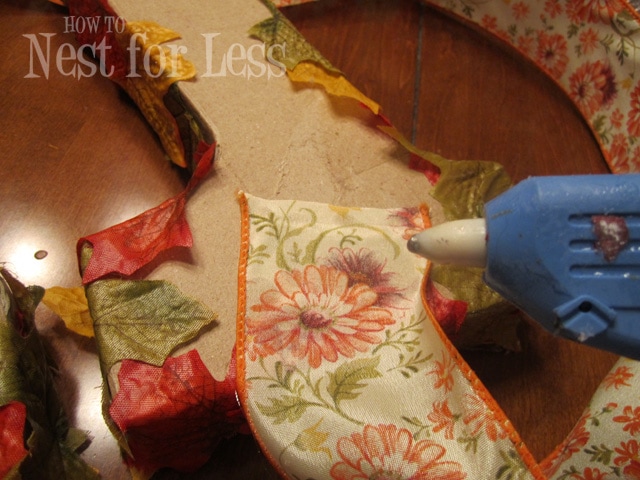 I tied the ends into a large bow and that's it!