Oooh! Im so excited to announce I be attending my first ever DIY conference in June 2012! There's going to be some of my favorite bloggers at Haven Conference, including Centsational Girl, Miss Mustard Seed, Just a Girl, Southern Hospitality, Home Stories A to Z, Thrifty Decor Chick, Beneath My Heart and more!
For more information on the Haven Conference, visit www.HavenConference.com.

While surfing through the Haven Conference Facebook page to see who else is attending, I found an adorable little Etsy shop via Janet at The Empty Nest. I thought I would share a couple little adorable finds from her shop today!

So the colder weather is fast approaching and it's time to shop for my Fall wardrobe! So how yummy is this? Janet calls it Red Velvet Cake with a Cream Cheese Bow Collar. Delicious!! And only $40!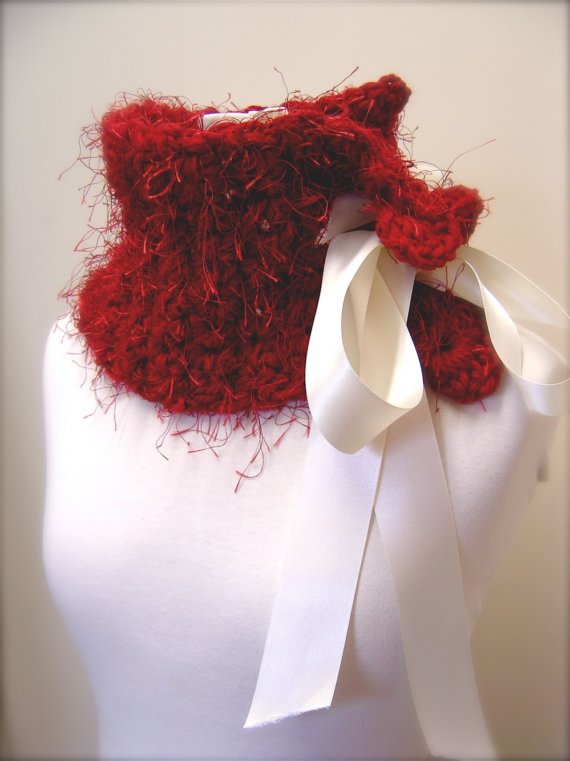 Here's another scrumptious scarf from The Empty Nest: the Mocha Latte Chunky Scarf. This would pretty much go with anything you wear this Fall or Winter season.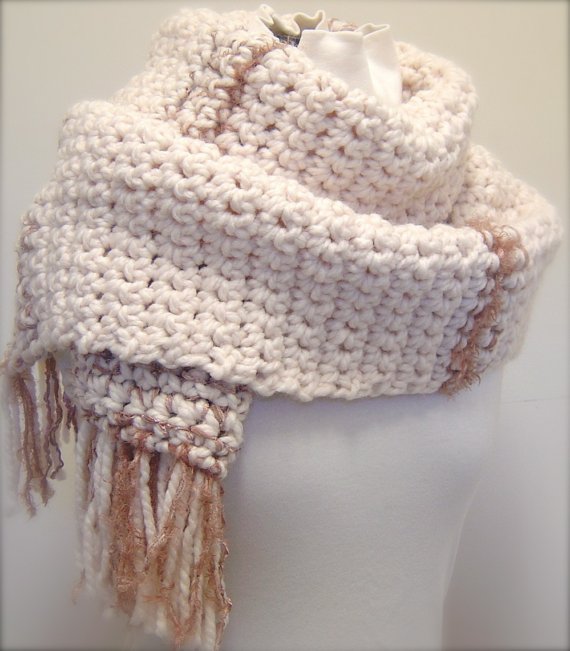 Janet at The Empty Nest was also featured recently in Apron*ology magazine. I can totally see why! Her aprons are amazingly beautiful and playful.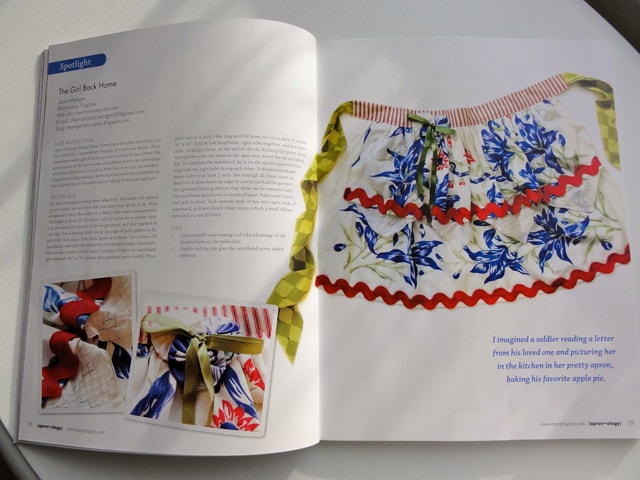 Something else about Janet's Etsy shop completely caught my eye. She's a talented artist! Here are some of my favorite pieces from her Whimsical Ladies and Their Birds collection.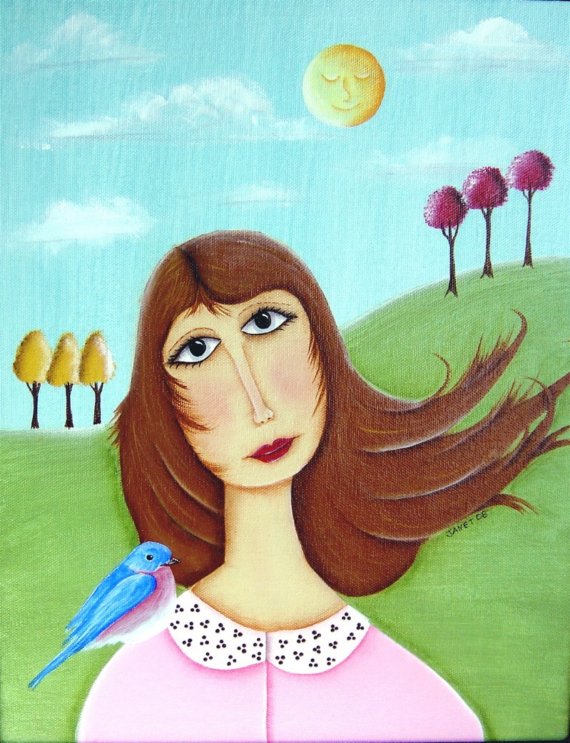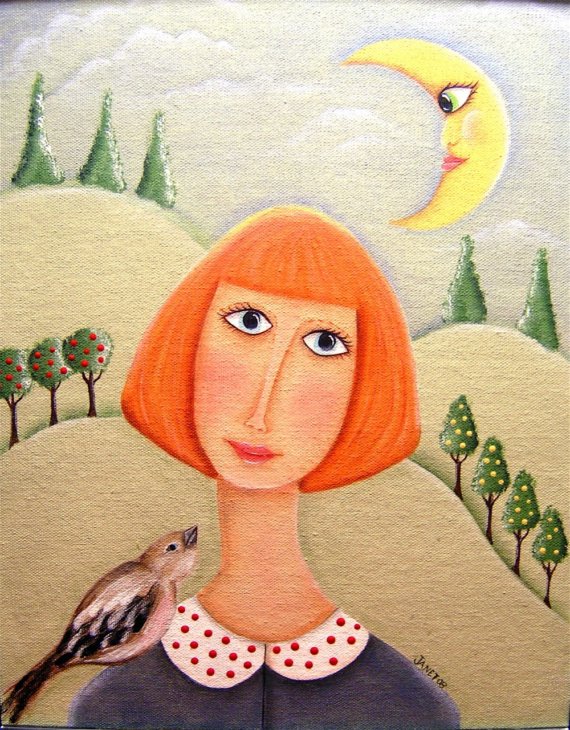 I hope you can visit Janet's Etsy shop at The Empty Nest! You can also visit her blog with all of her crafts and adventures: http://theemptynest-janet.blogspot.com/