Last year Missy featured this adorable birthday wreath on How Does She and I thought I would give it a whirl. Here's the completed balloon wreath the easy instructions so you can create it on your own!
Straw wreath still in the plastic
6-8 bags of multi-colored balloons from the Dollar Store
Greenery pins (I used about 200 total)
Birthday ribbon or other embellishments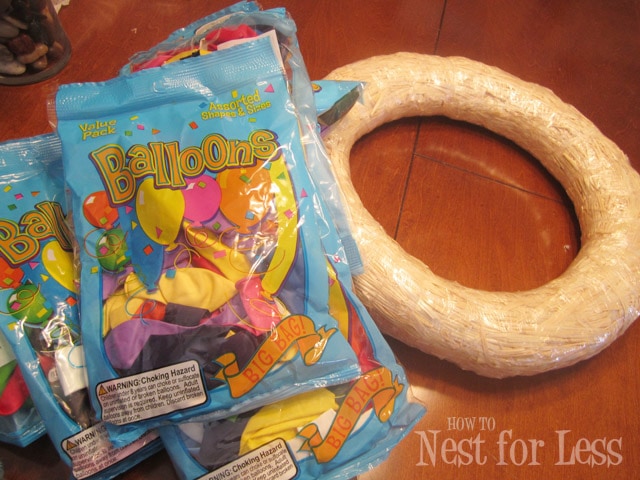 To get started, I took a greenery pin, placed it around the middle of the balloon and stuck it all the way into the straw wreath as seen below.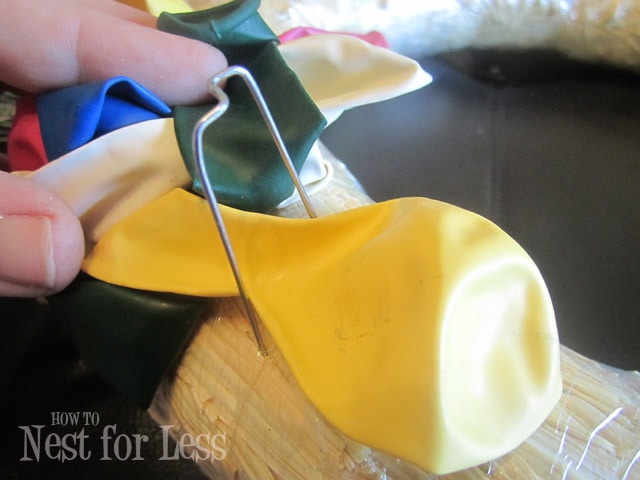 And… that's about it. I did that step about 200 times over! Here's some progress…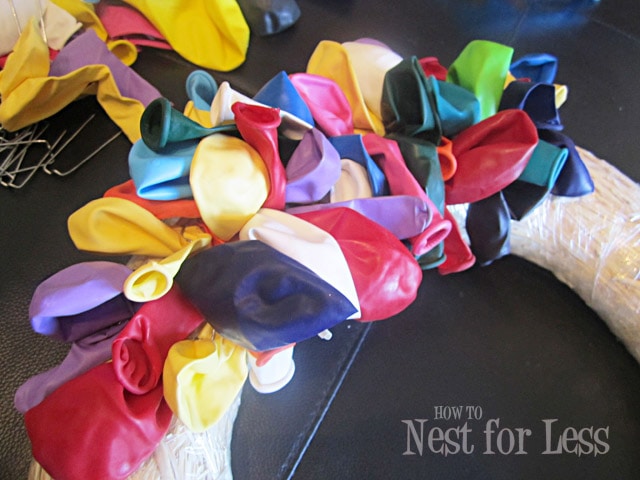 I made sure the colors were spread out evenly and only covered the front of the wreath and a little bit on the sides.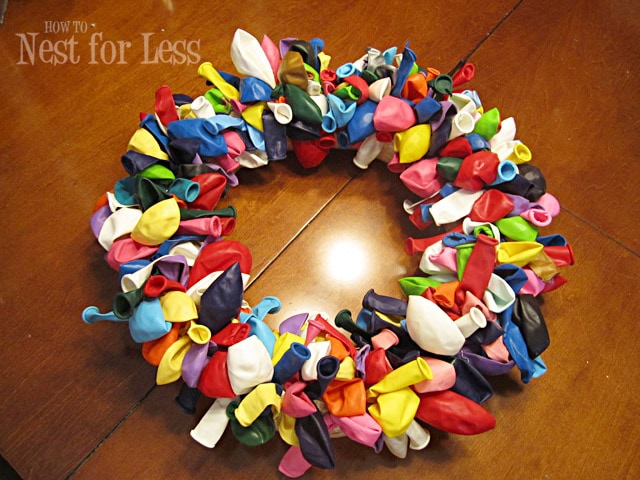 Once all of the balloons were in place, I decided to add a little bit of pizzazz and found some Happy Birthday ribbon in my craft closet.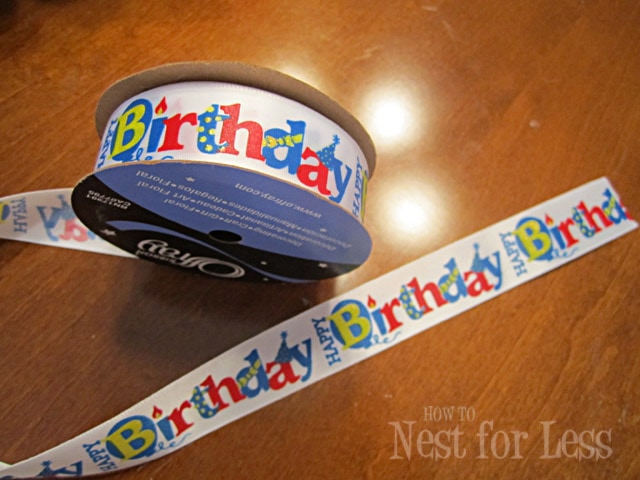 I added a simple bow to the top of the wreath and let the ends hang down so people could read the ribbon.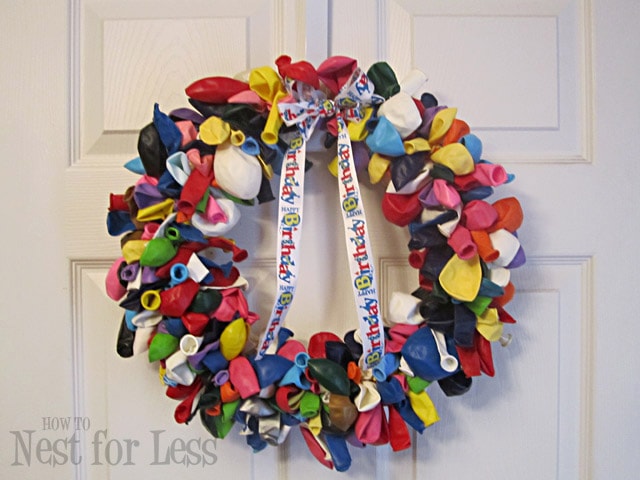 And that's it! Super simple and relatively cheap. I spent $3 on the wreath, $7 on balloons, and around $5 on greenery pins. I already had the ribbon in stock so not too shabby for a wreath I can use several times a year for birthday parties!