I've shown you bits and pieces of our Family Room before, but now I'm so happy to say that it's 100% complete! Well at least for now, ha.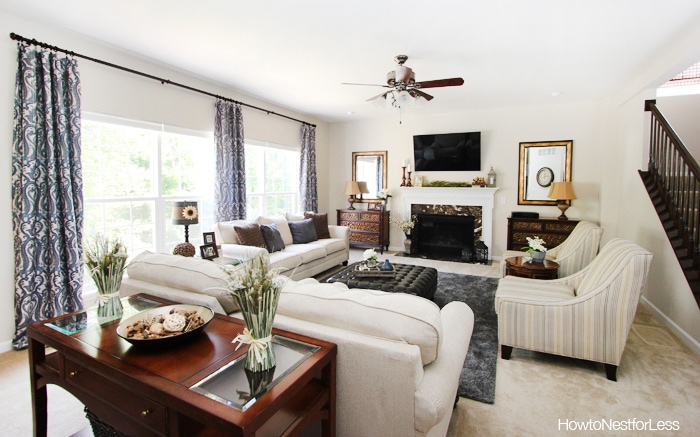 Be prepared for photo overload. And don't say I didn't warn you.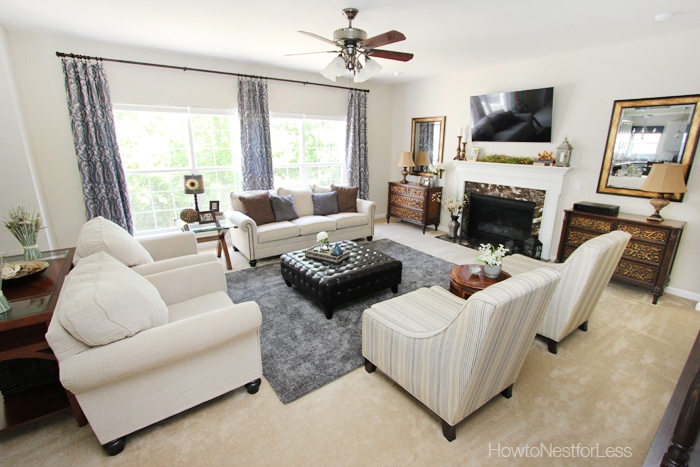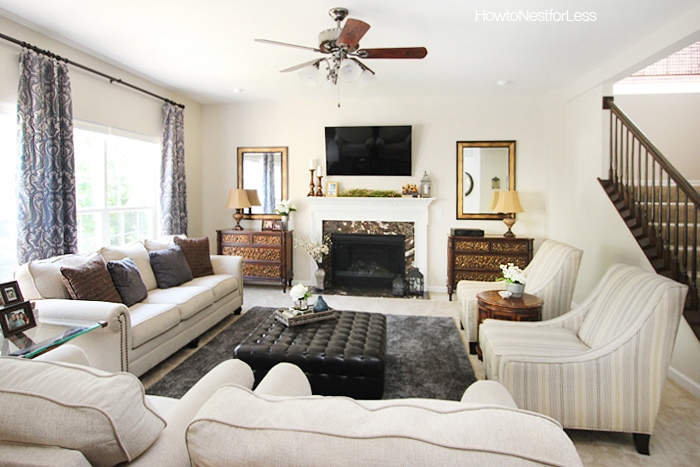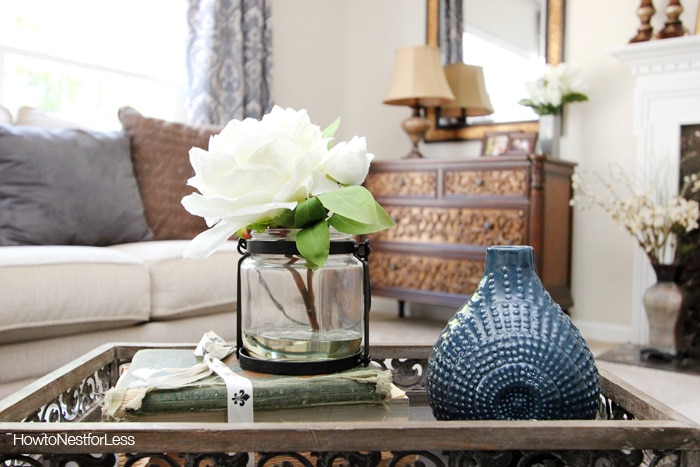 While it might not look like it, I really tried to bargain shop for this room. I looked for the best deals I could find and if I found something I liked in a store, I then went home and shopped online for an even better price (see the bottom of the post for the entire shopping list).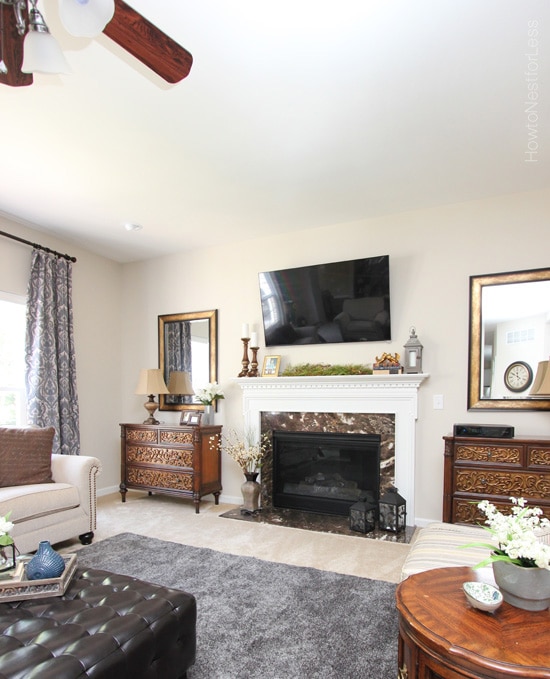 My favorite purchase in this room are the media consoles that flank the fireplace. I found them online at Joss and Main a couple months ago, but then happened to stumble upon them at a local store for about half the price. Woot!
And even though I originally wanted built-ins, I'm absolutely in love with the gold ornate detailing on these tables.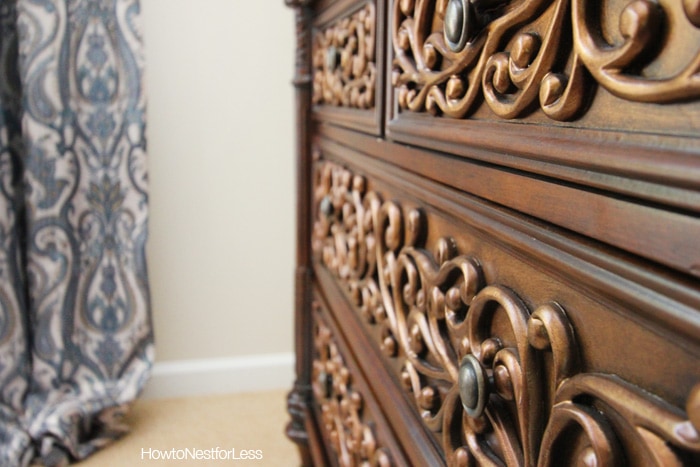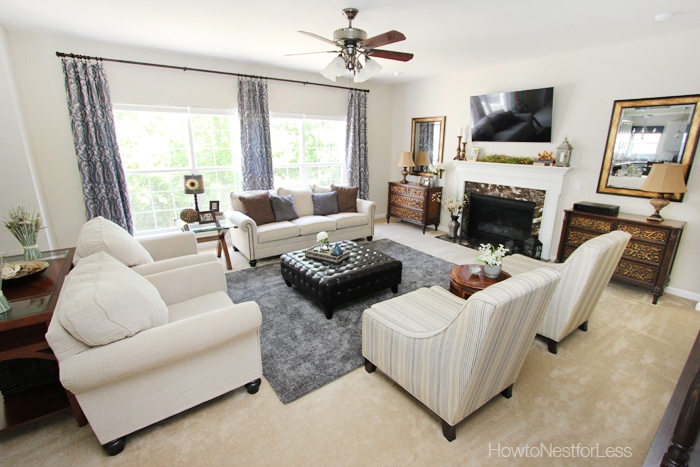 I'm obsessed with the linen couch and matching chairs with the nail head trim. The only problem? The cushions don't flip over. Yeah, didn't know that when I purchased them online. But I love this couch so much I actually purchased the exact same one for my hearth room.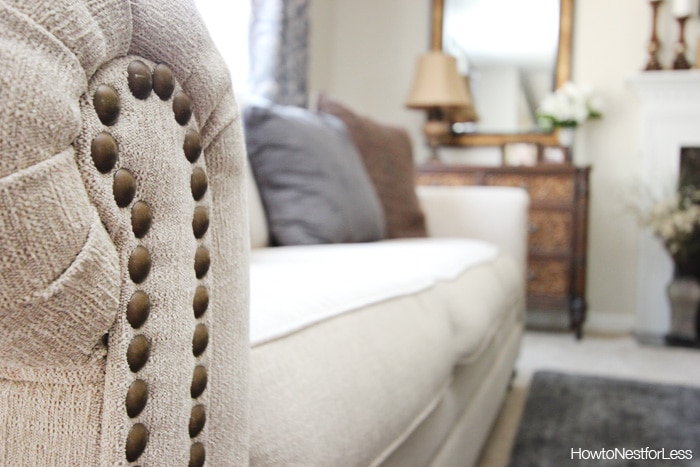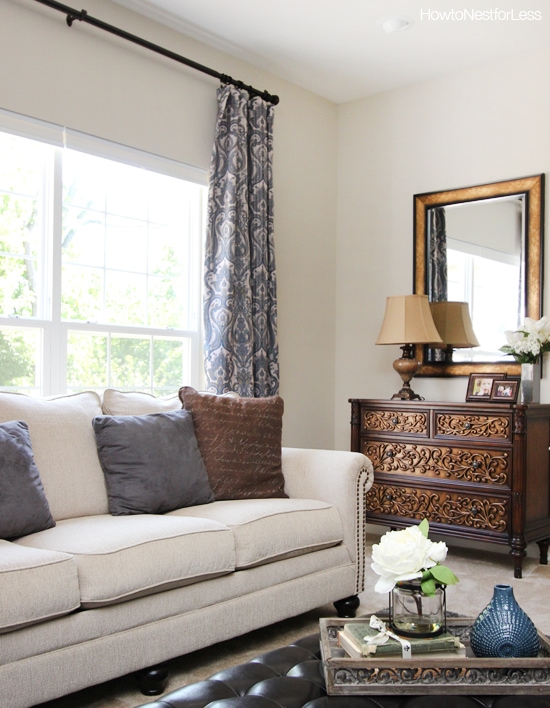 The chairs on the opposite side of the room I found on clearance from Value City Furniture. Plus I have a family member that works for the store so we got a 30% deal on top of that. Boom.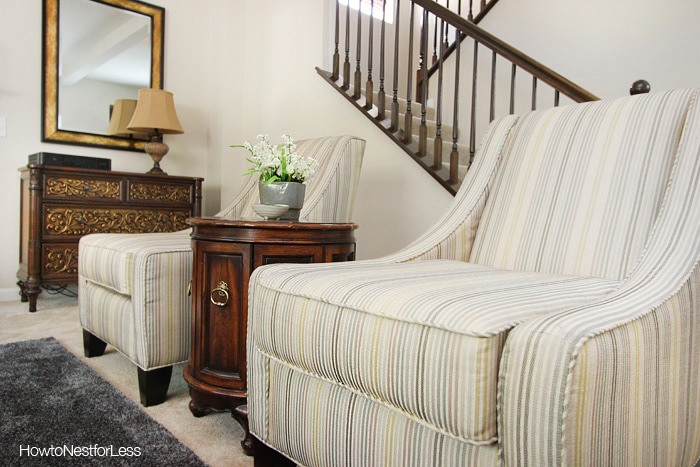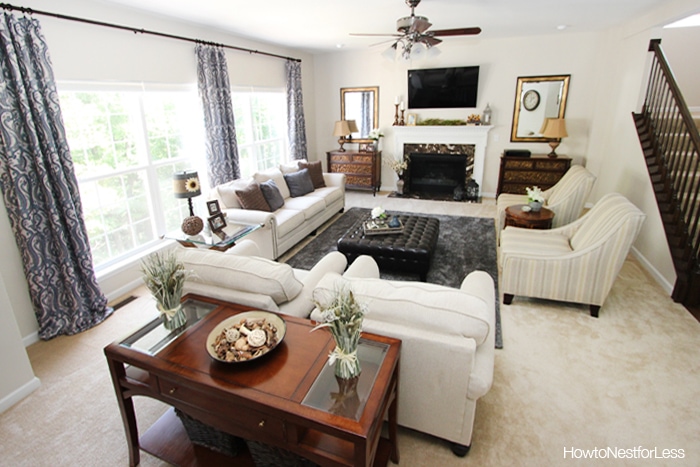 The sofa table and glass top end table are from my old house, and the round table in between the striped chairs belonged to my mom. Nothing fancy decorates the tops, like this clearance bowl from Walmart for $6 filled with potpourri from the dollar store.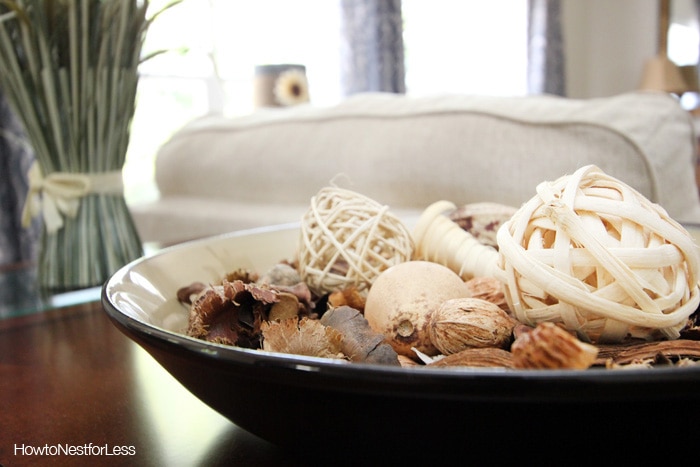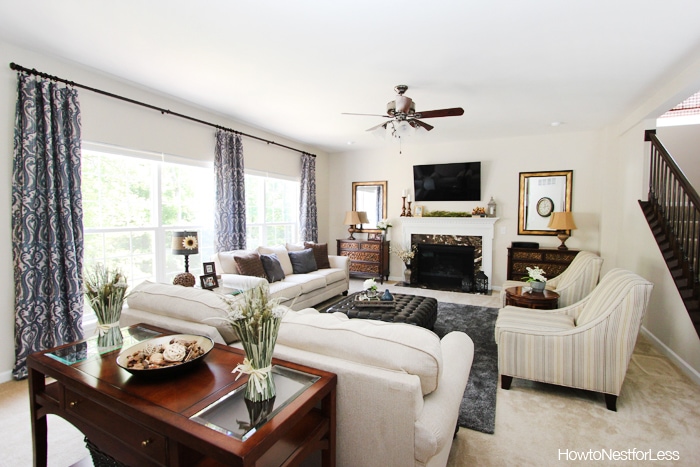 It was a little tricky picking curtains for the large window wall, especially since it's 4 windows without any drywall breaks in between. But to break up the space I added an additional panel in the middle.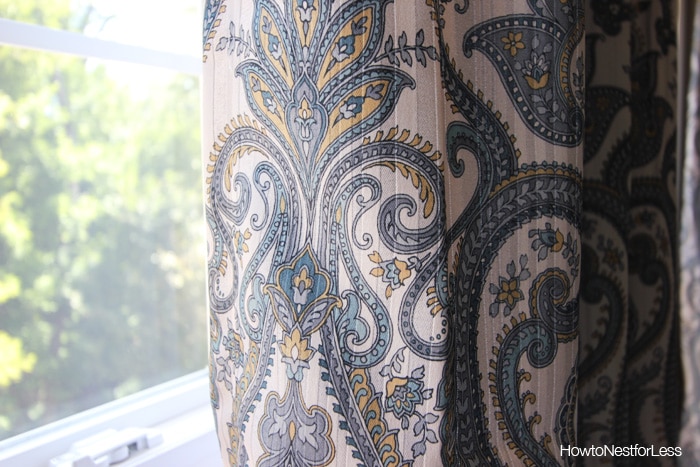 The panels I purchased online from Bed, Bath and Beyond for $27 each. And that's for 108 inch panels! Yes,  you read that right. There's no way I could have made curtains for that price on my own.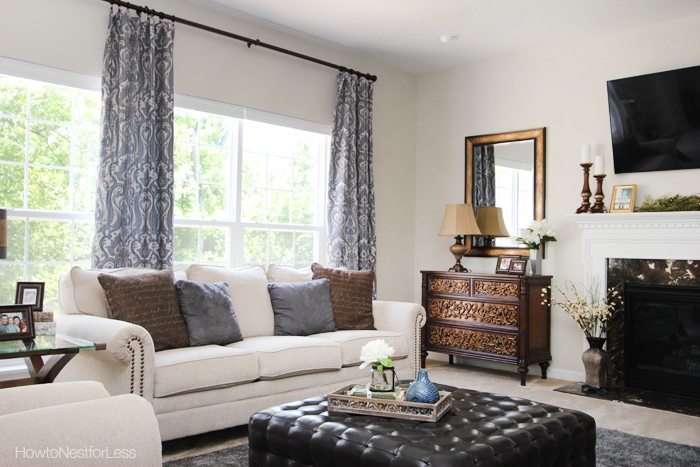 So here's a breakdown of the space:
Milari couch and matching chairs – The Classy Home
Media consoles – $250 each from Weekends Only (no longer available)
Mirrors – $30 each from HomeGoods
Lamps – $23 each from Walmart
Curtains – $81 for 3 panels from Bed, Bath and Beyond
Extra Long Curtain Rod – $85 from Amazon
Charcoal pillows – $10 each from Gordmans
Area Rug – $150 from The Home Depot
Leather Ottoman – $150 from Joss and Main
And all of the knick knacks are from the old house!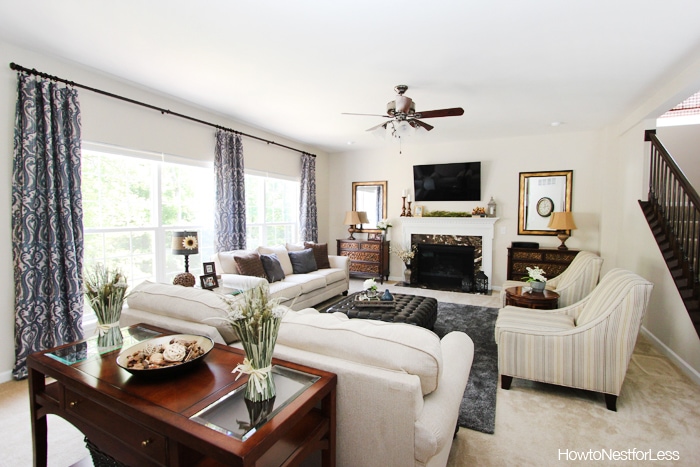 It's so nice to have another space decorated in our new home. Even though the paint color wasn't quite what I wanted and the flooring may someday change, for now it's perfect and it's me.