Make sure you follow me on Instagram and Pinterest for a sneak peek into my recent projects!
I've kind of been crushing on kitchen command centers on Pinterest recently. There are some amazingly beautiful and intricate displays out there, but they all seemed a little too expensive to tackle.
I was looking for something quite simple: a large calendar plus a place to organize some paperwork, oh and something that didn't cost an arm and a leg. So after some bargain shopping I came up with this….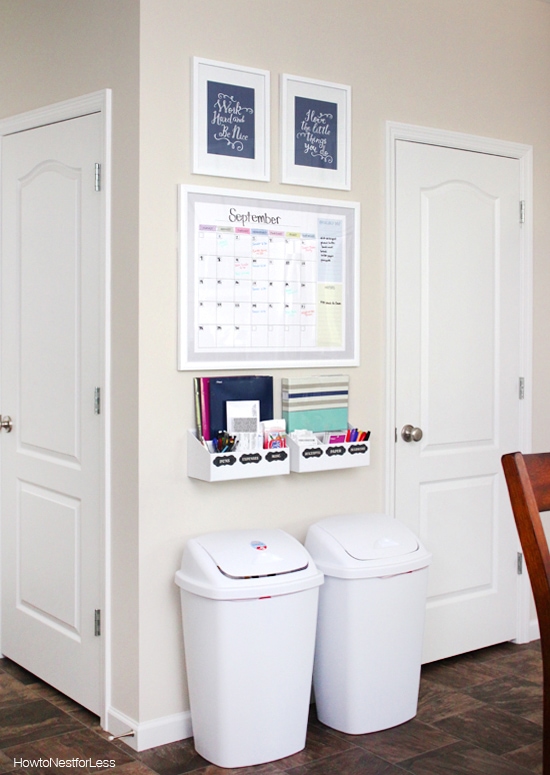 I could have hidden my trashcans but I'm keeping this real. I'm still debating whether or not to convert a cabinet into trashcans, but until then my recycle and trash go in this designated space.
So my favorite part of this kitchen command center is my dry erase board calendar. I actually designed the printable myself and had it printed 22×28 inches from a local shop (I know you can order online from UPrinting for $19). Then I purchased the white frame from Amazon for $19 (not an affiliate link).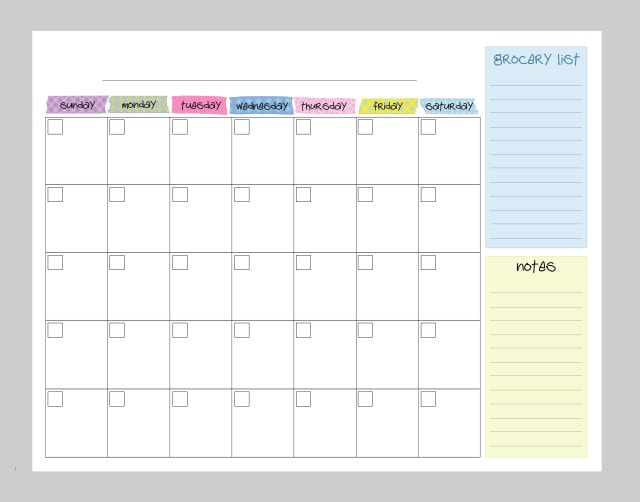 To download, click here.
I purchased some dry erase markers from Target. I love that you can easily write on top of the plexiglass or glass of the framed calendar to make it a dry erase board.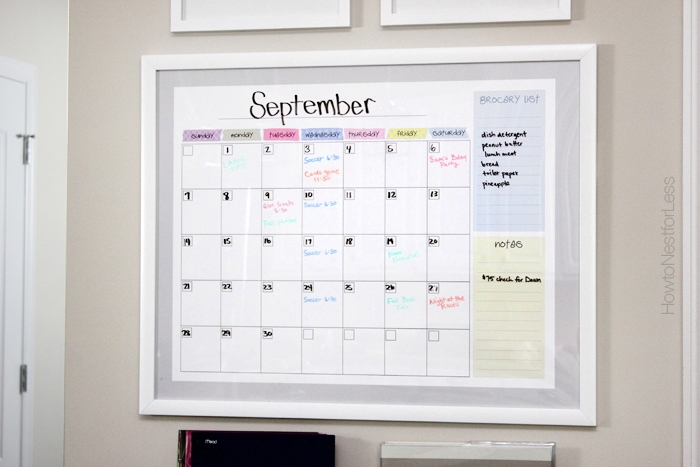 With just the calendar on the wall it seemed a bit bare so I decided to use some of the empty space to organize my paperwork. I purchased two desk organizers and some pre-designed labels from Target for $4.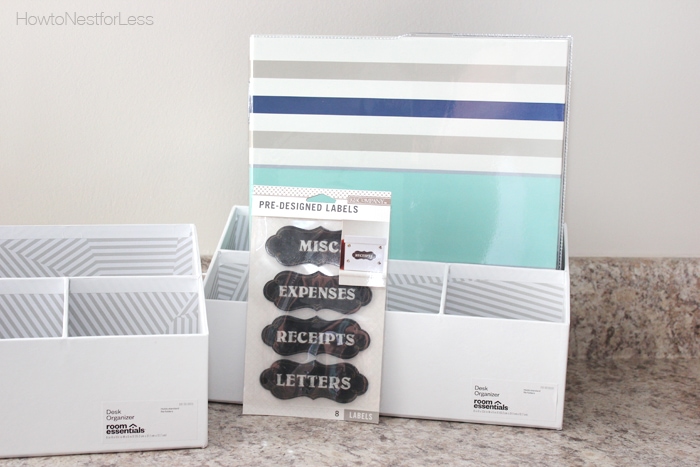 To attach the desk organizers to the wall,
we drilled three holes in the back of each.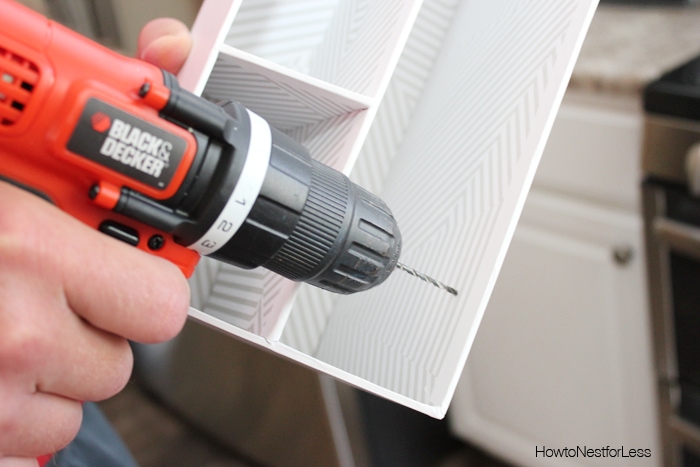 Then used drywall anchors and screwed the organizers into the wall.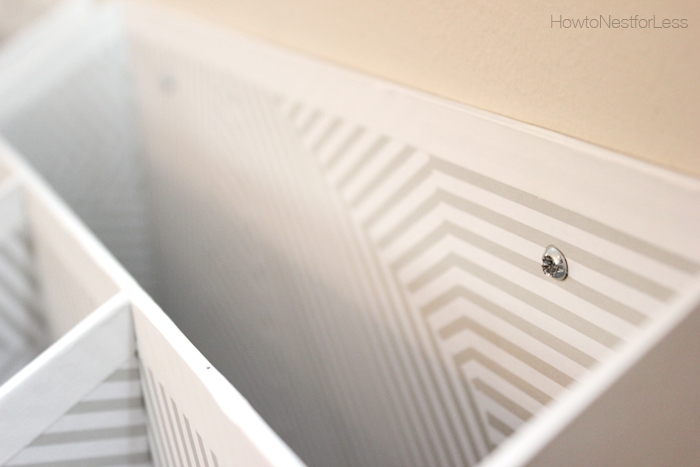 Then I added 6 of the pre-designed labels from Target. They seemed to coincide perfectly with what I wanted: markers, paper, receipts, misc., expenses and pens.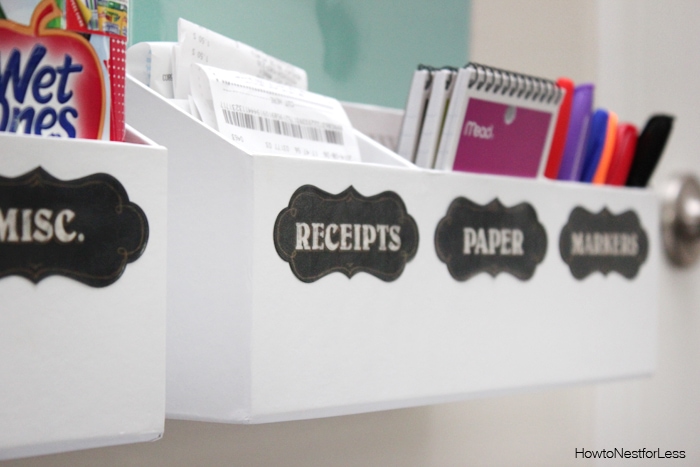 Then in the back of the organizers I put my budget binder (with our monthly bills and budget sheet) plus pocket folders for our other paperwork.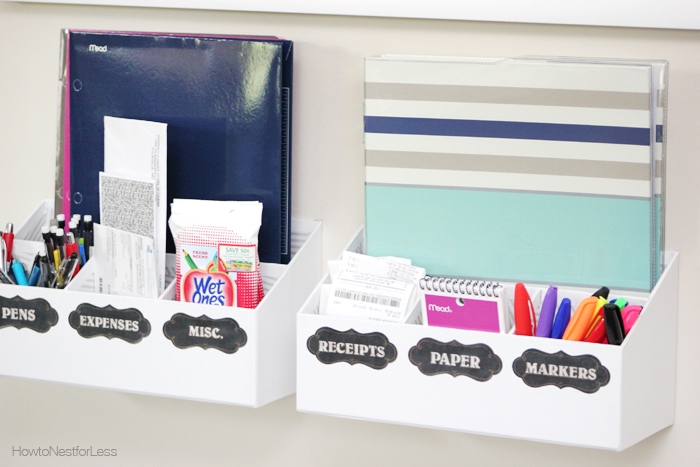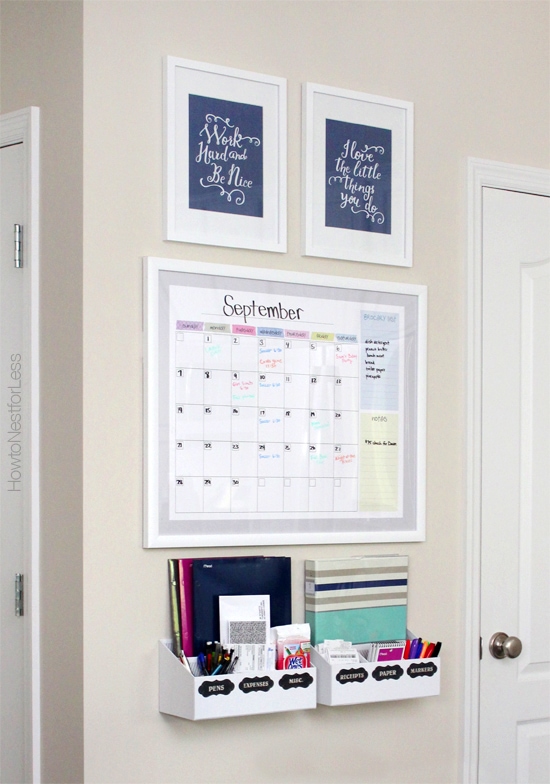 On top of the calendar I framed two cute little sayings. I'm thinking about switching these out for each season using some of my favorite printables.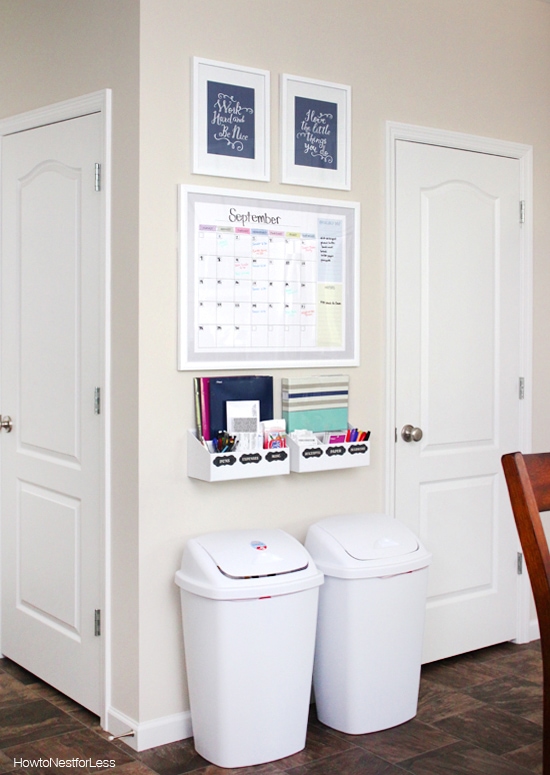 Overall this was a pretty cheap project.
Calendar print from UPrinting or local printer: $19
White 22×28 frame from Amazon: $19
Desk organizers from Target: $14
Pre-designed labels from Target: $4
White 8×10 inch frames from Michaels: $15
Dry erase markers: $4
TOTAL COST: $75
And so happy to finally feel organized!
This weekend I'm putting the finishing touches on our Family Room,
so stay tuned for that makeover on Monday!