I love all the new features from a builder grade kitchen to farmhouse kitchen!
Our brother and sister-in-law recently purchased a new home. While it was absolutely stunning from the get-go, it still had a lot of plain jane features throughout… and most importantly, their builder grade kitchen. My sister-in-law is in love with anything farmhouse these days and dreamt of an artisan kitchen straight out of Fixer Upper. Luckily for her and my brother they had the bones, they just needed a little love to help turn their dreams a reality of a farmhouse kitchen.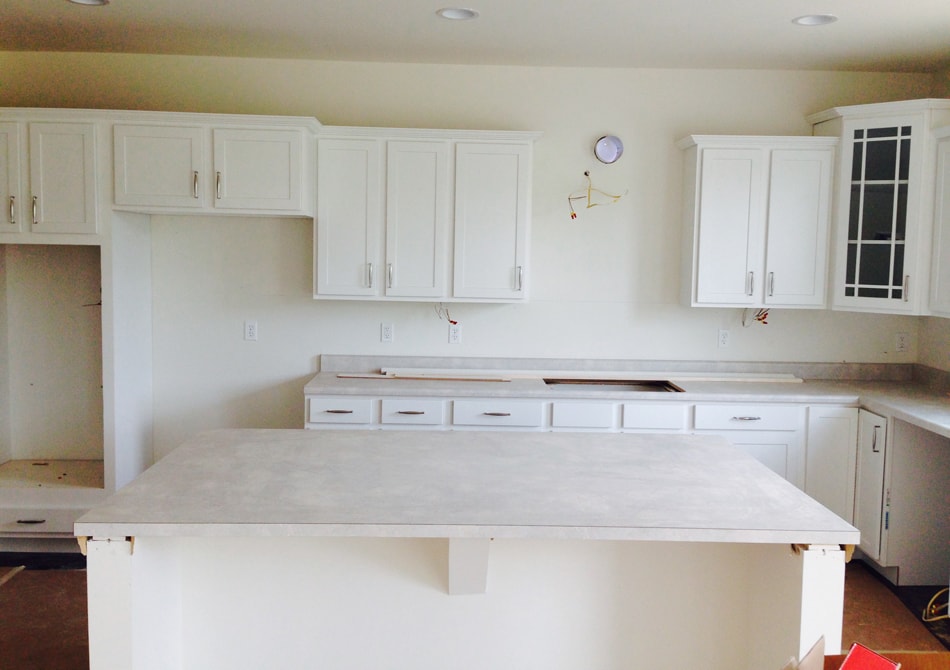 I won't say much in the post today; I'll just let the gorgeous photos do the talking 😉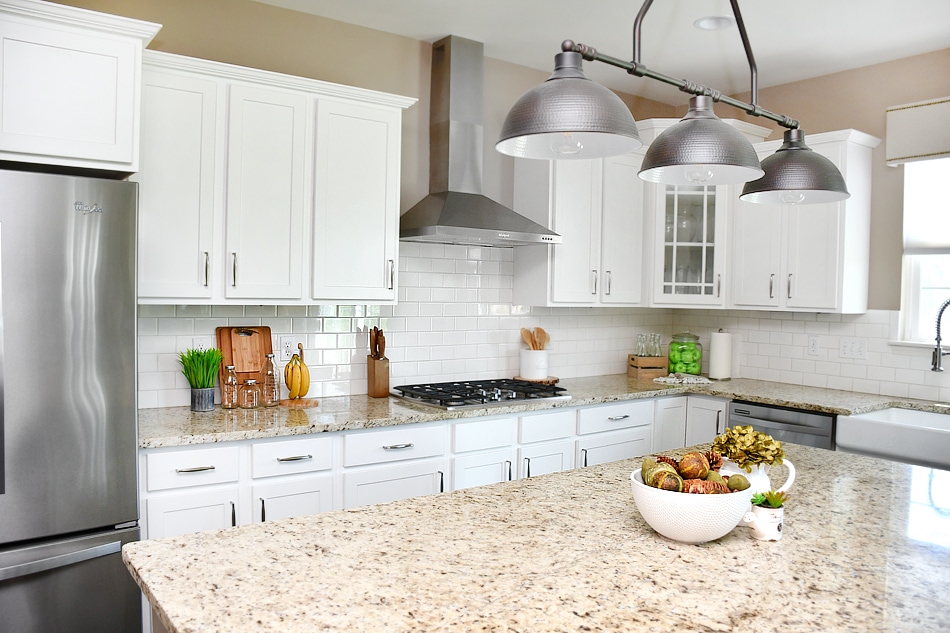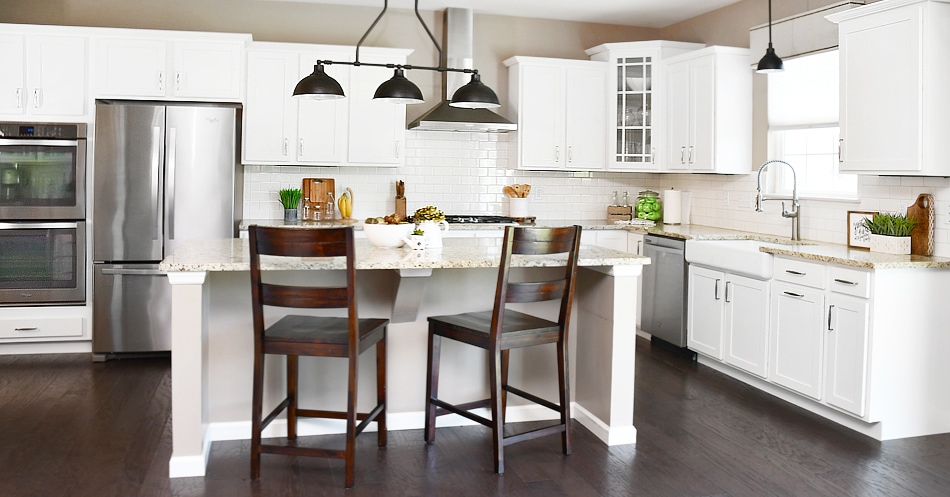 Their first major task was painting the entire kitchen Latte by Sherwin Williams, then they switched out their bland laminate countertops for beautiful new polished granite countertops.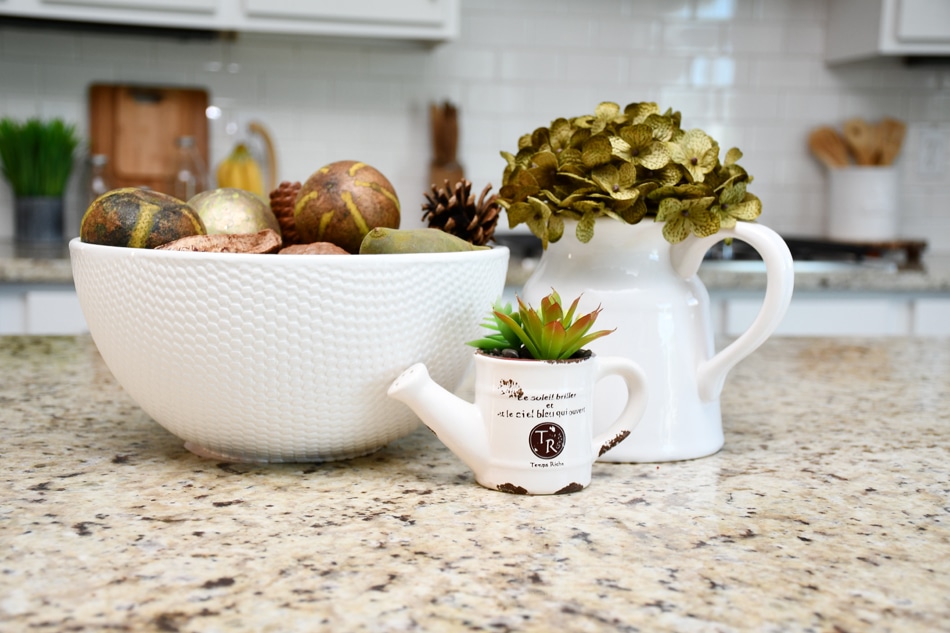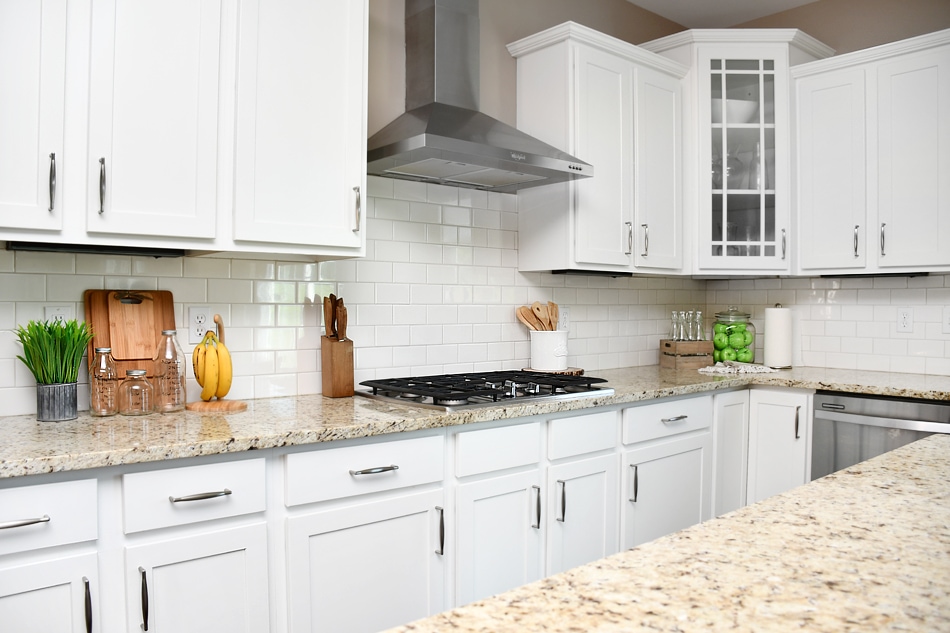 Next on the list was adding appealing white subway tile with a light gray grout. The little glass measuring bottles are from Kirklands. LOVE them! Unfortunately I don't see them online from Kirkland's but you can get them here for only $13 (for the set of 3!!).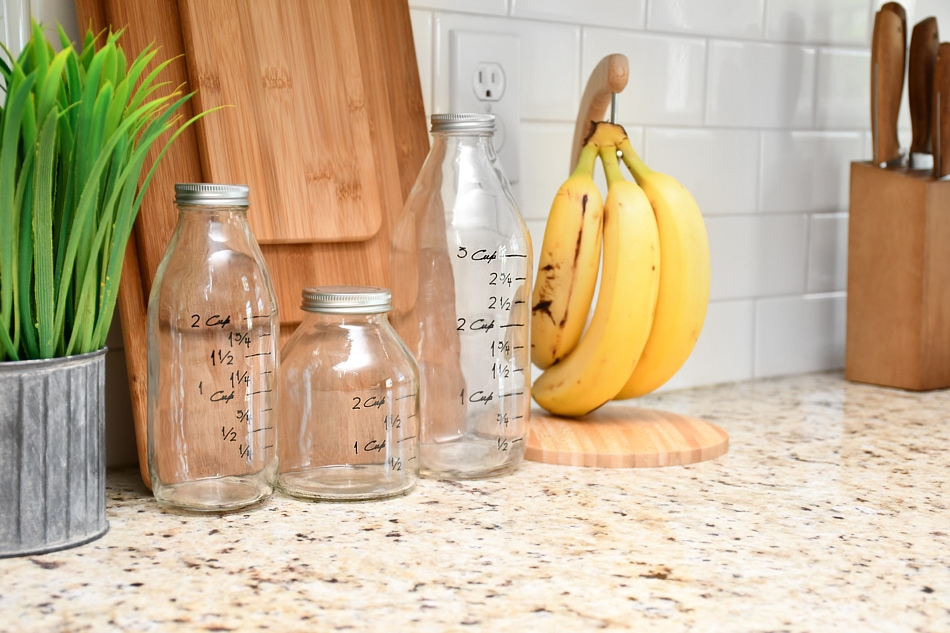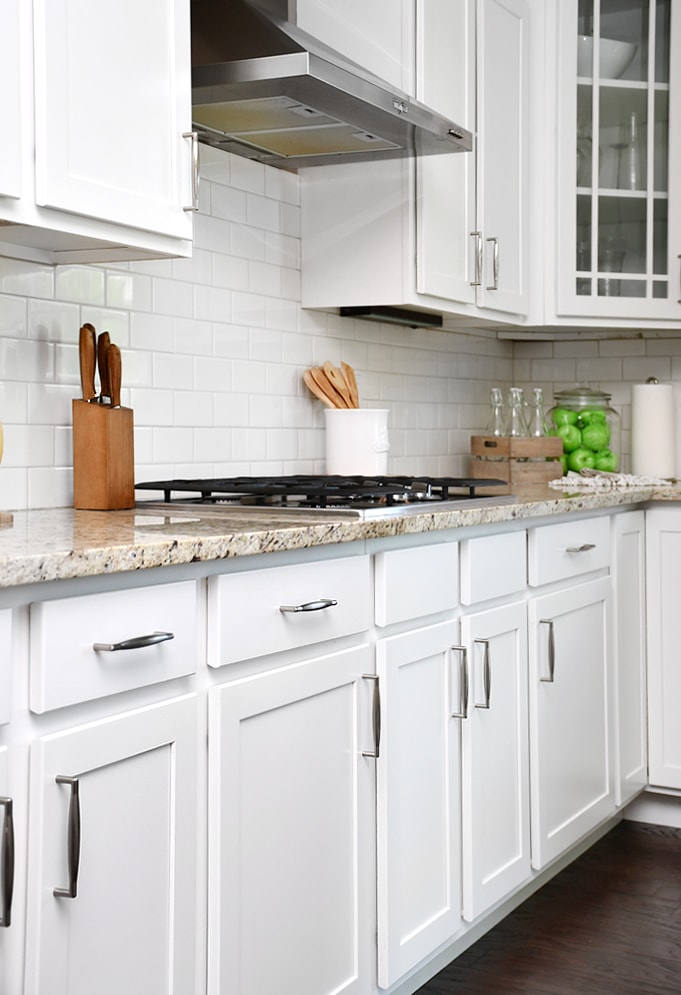 I love the little touches of rich natural wood we added throughout. Most of the items we purchased were from HomeGoods, Kirkland's, Hobby Lobby or Gordman's. Yes, Gordman's has an awesome collection of rustic farmhouse décor if you have one near you!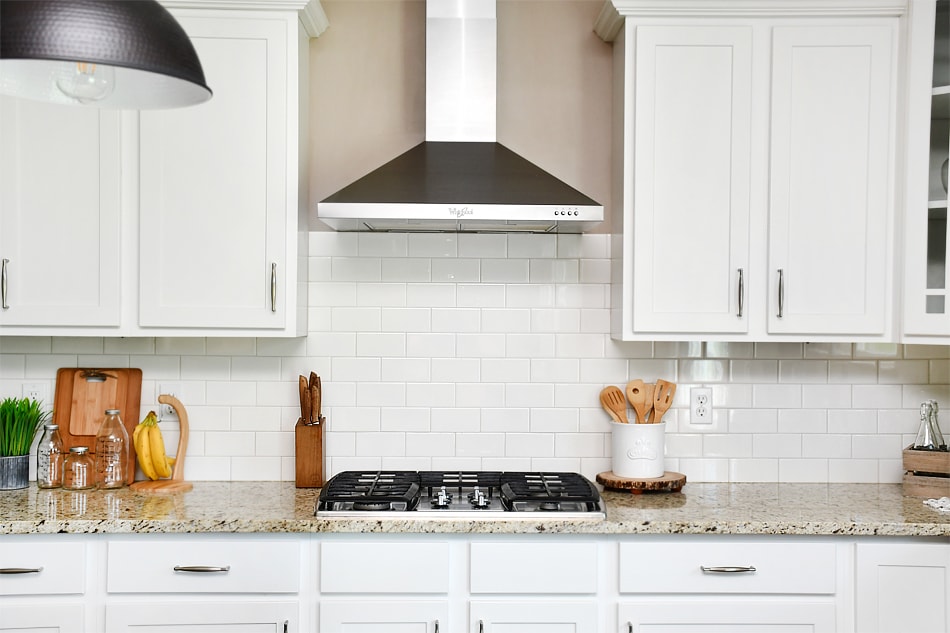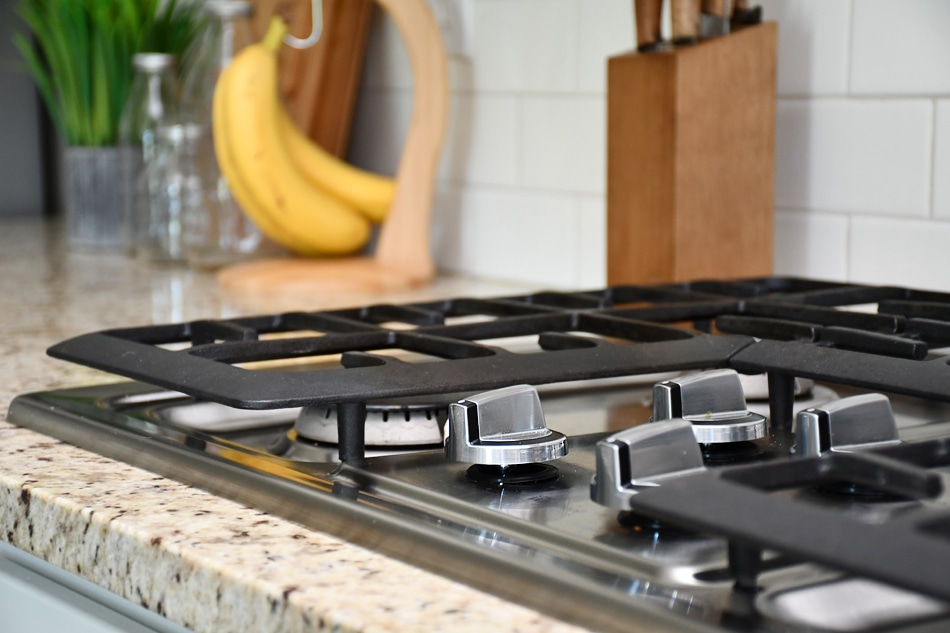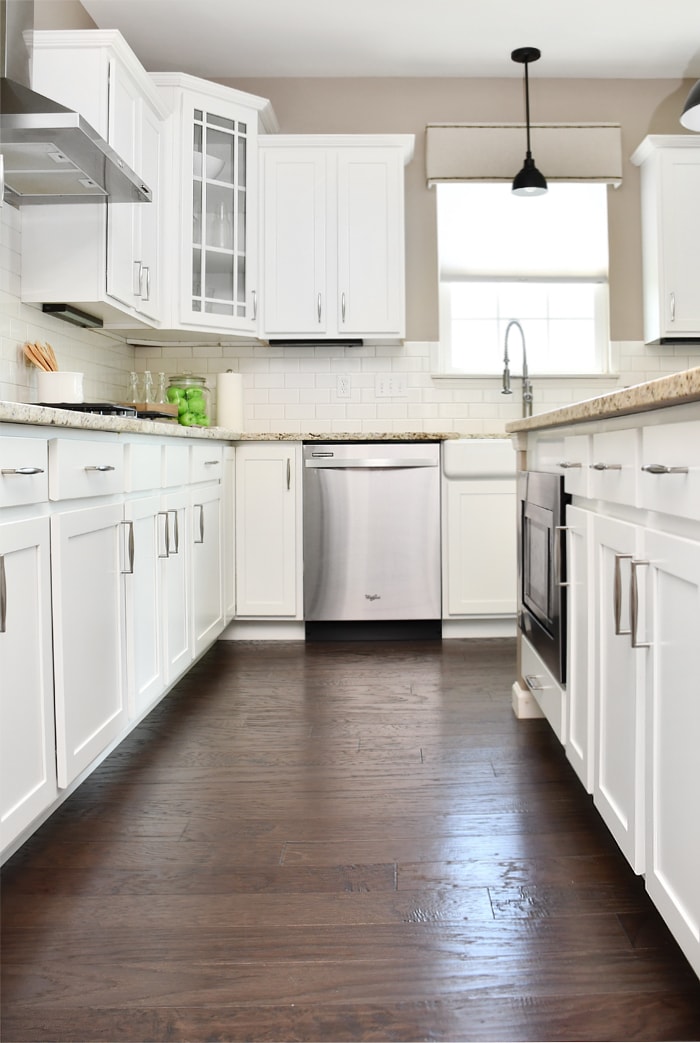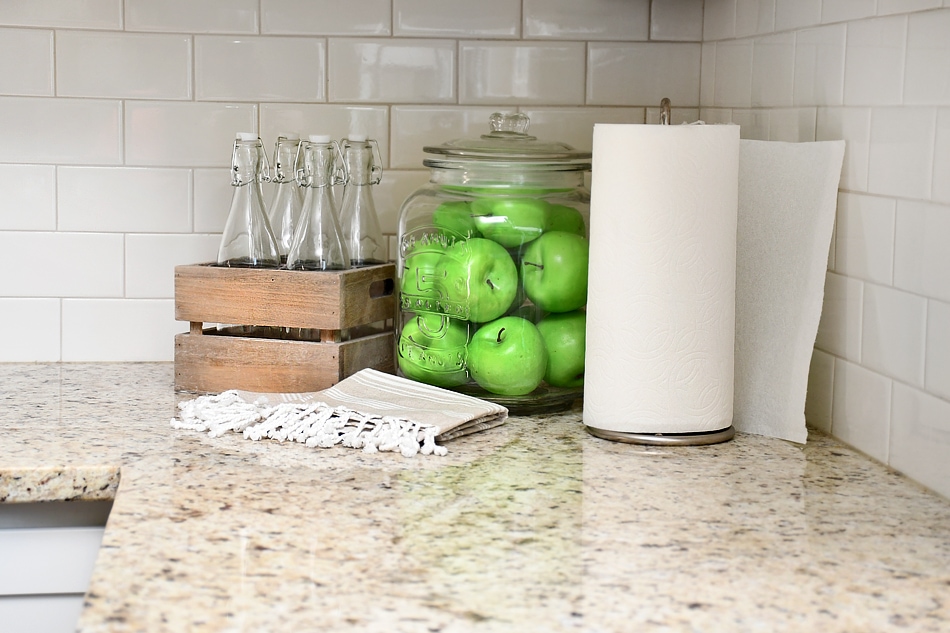 And no farmhouse kitchen would be complete without a farmhouse sink!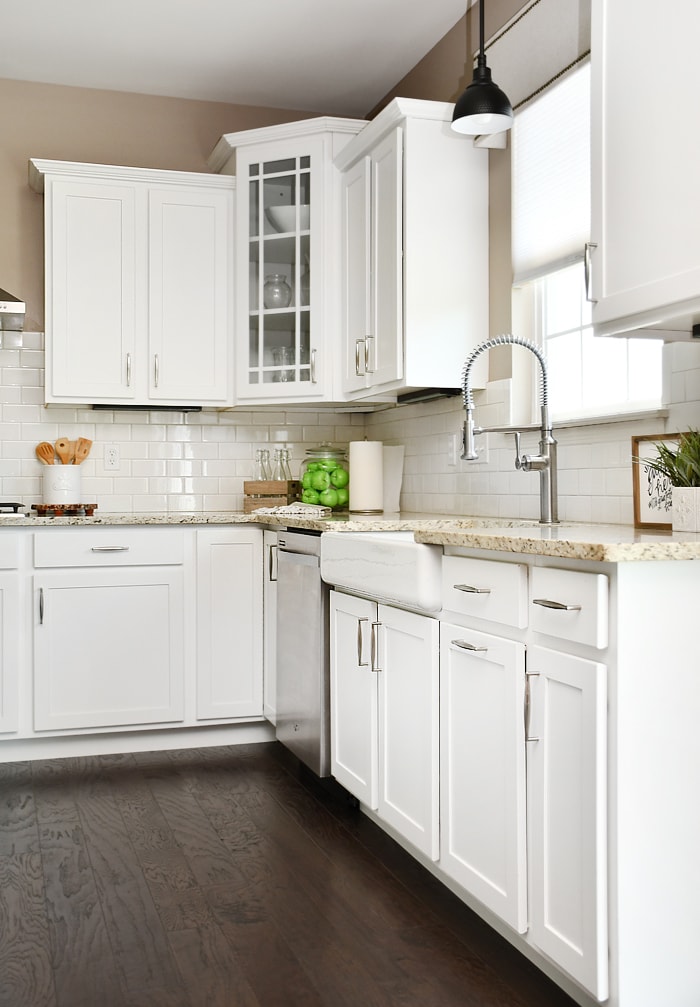 If the kitchen faucet looks familiar, it's because we have the same one in our kitchen! It's the Kohler Sous kitchen faucet and it's the easiest faucet to install… EVER. I have it, my sister-in-law has it, and my mom even has it! Yeah… we all love it, and all of our kitchens are very different. Goes with any style!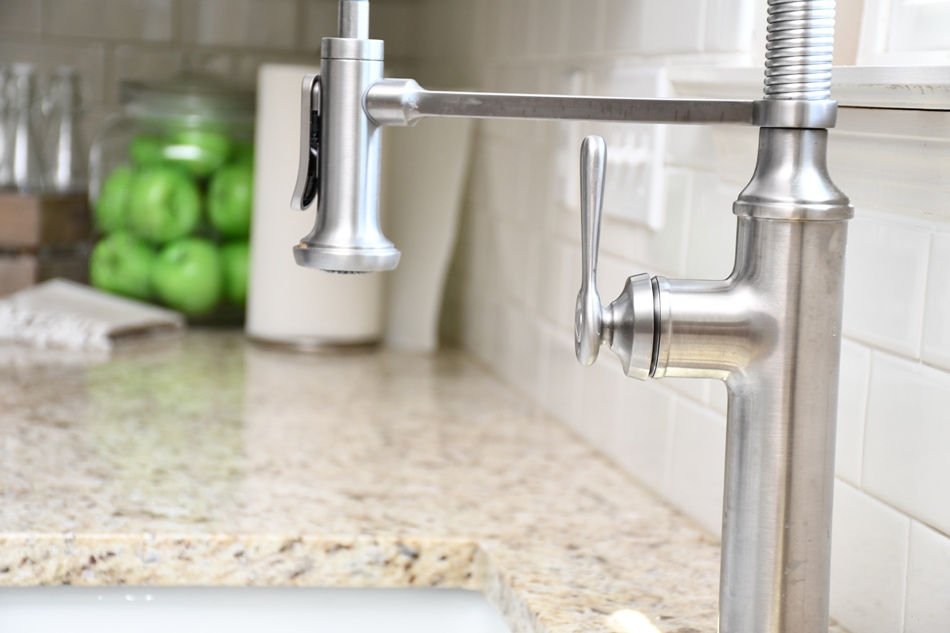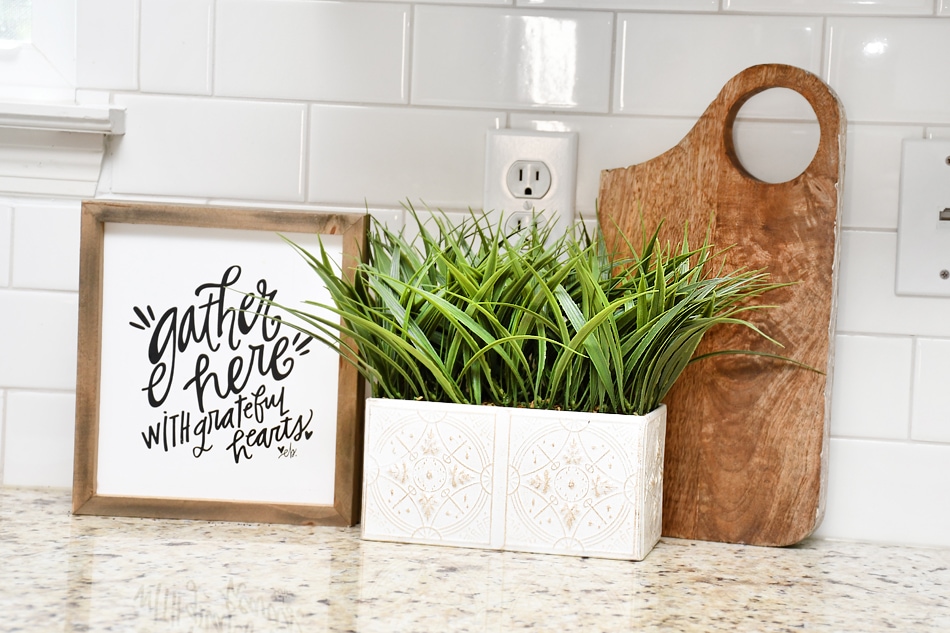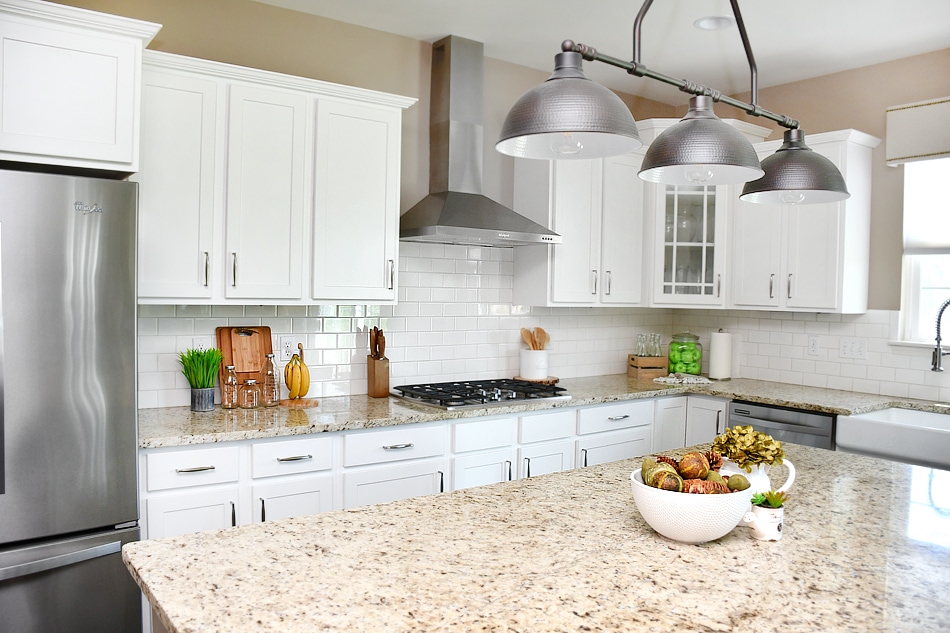 The statement lighting is one of my favorite additions to the kitchen. The fixtures above the island and the sink are from Amazon.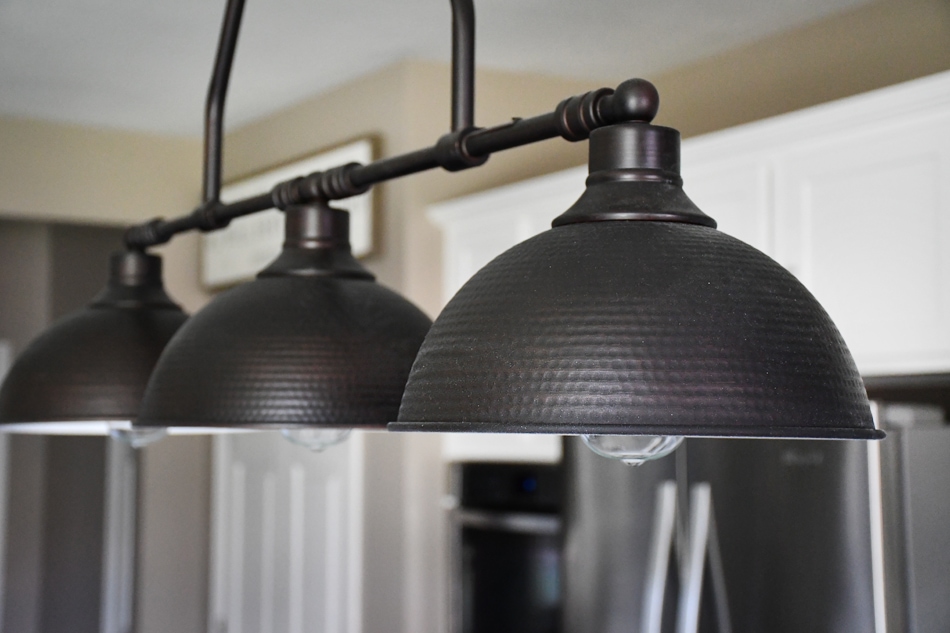 To the left of the main part of the kitchen is the pantry, little mudroom & coat closet, the door to the garage… and the stunning butler's pantry!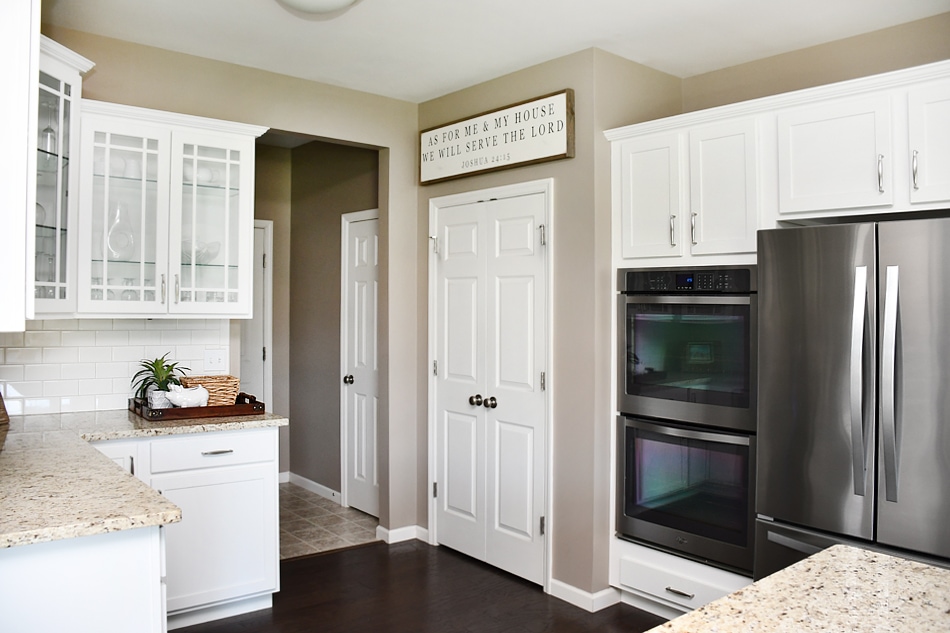 I posted about this butler's pantry a few months ago. You have to see the before and after of this space, trust me. Truly amazing!! Click over to see all of the plans and pics.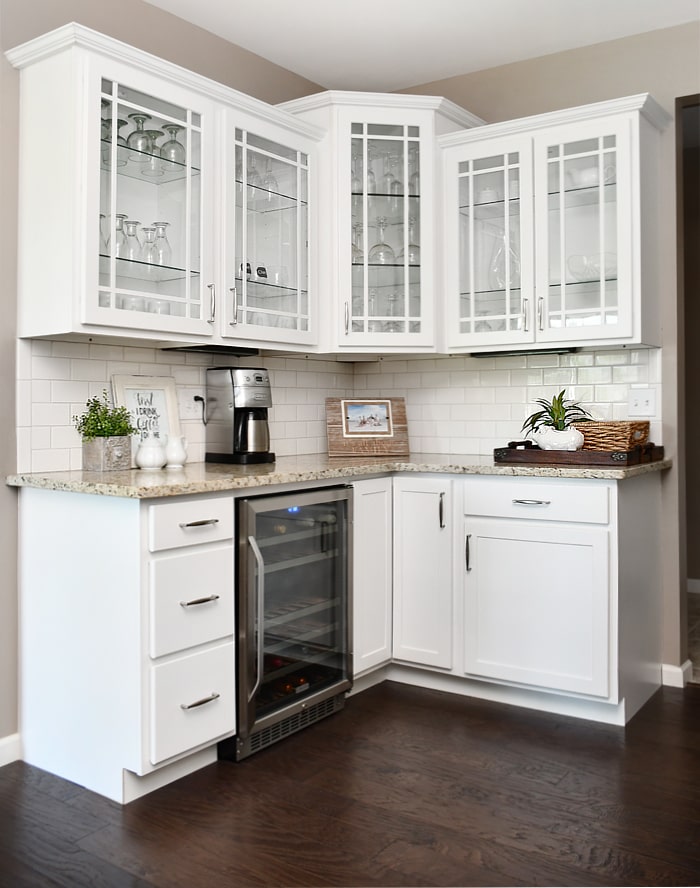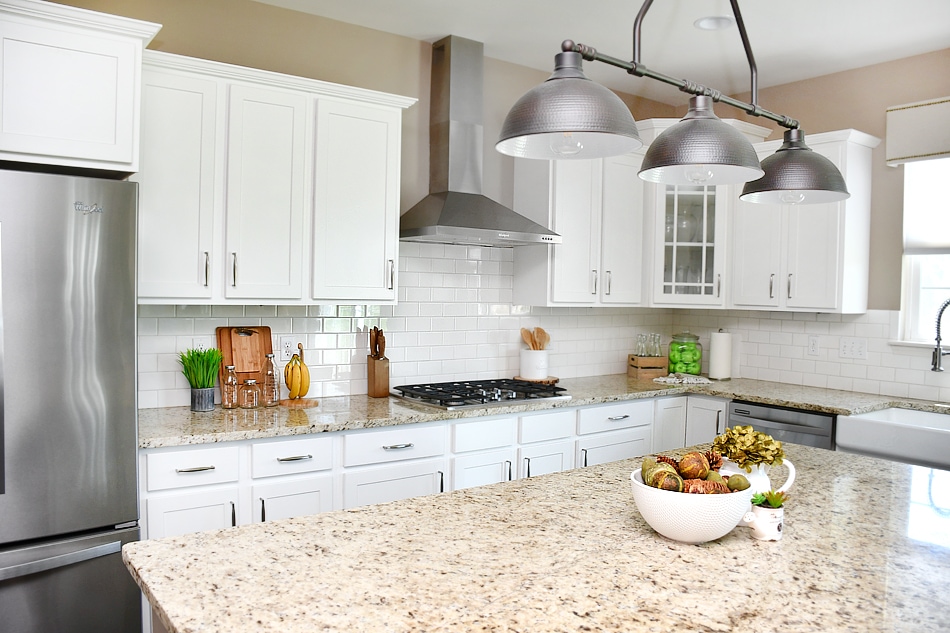 Pretty exquisite kitchen, right?!
I think they'll be hosting a lot of fun family gatherings in this space!
Hope you enjoyed the tour of their builder grade turned farmhouse kitchen!