When searching for artwork for our new homework room, I was having trouble finding something kid-friendly yet something that would blend in with the rest of our home. I wanted subtle colors, nothing too flashy. Kind of hard to find with a kid theme! Then I remembered that I created some alphabet printables for my nephew's bedroom makeover a little over a year ago. The only problem was that I had a baby blue border around the edge to match his nursery décor (I also offered pink if you're looking!).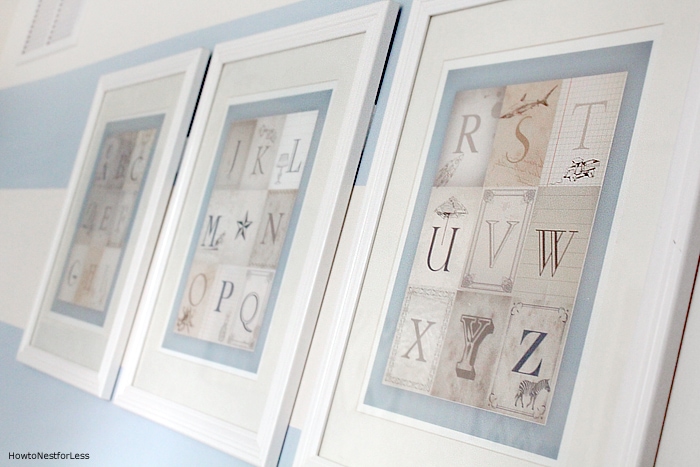 So I redid the artwork a bit to just have the vintage alphabet lettering with just a slight neutral border (since frames or matting can sometimes cover up the edges of your artwork).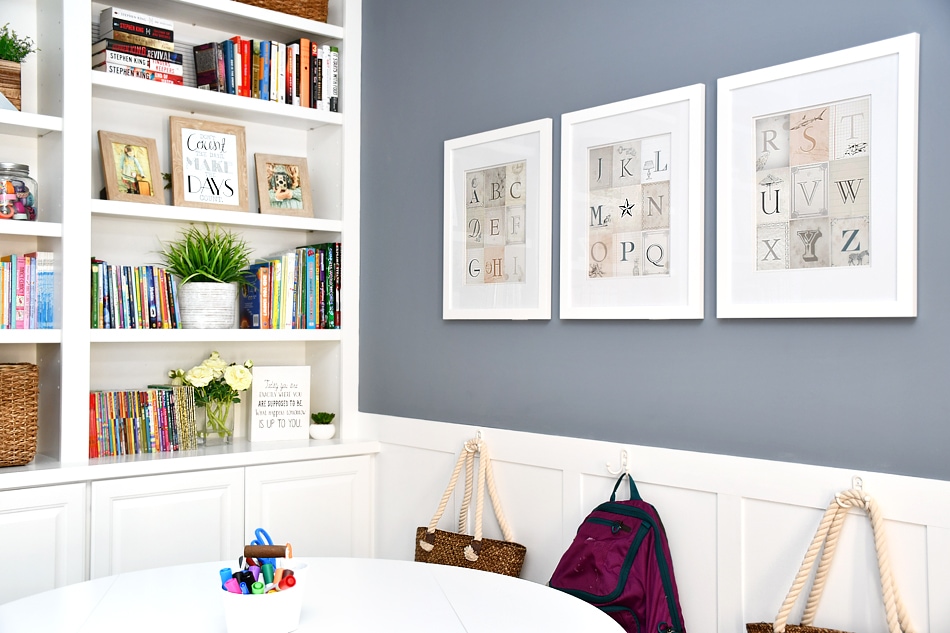 These are what the new printables look like…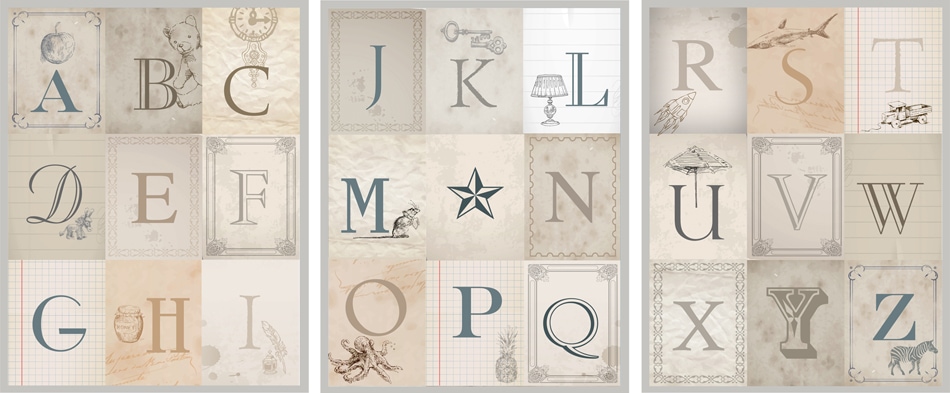 Click on each of the three below to download:
A-I version | J-Q version | R-Z version
These vintage alphabet printables are sized at 11×14 inches. I printed them out from Walgreens online ($11 each for poster prints) and picked them up from my local store about an hour later (because who likes to wait?). I purchased some pretty white frames from Michael's and attached them to the wall with Command Brand strips… BEST. INVENTION. EVER. Right?!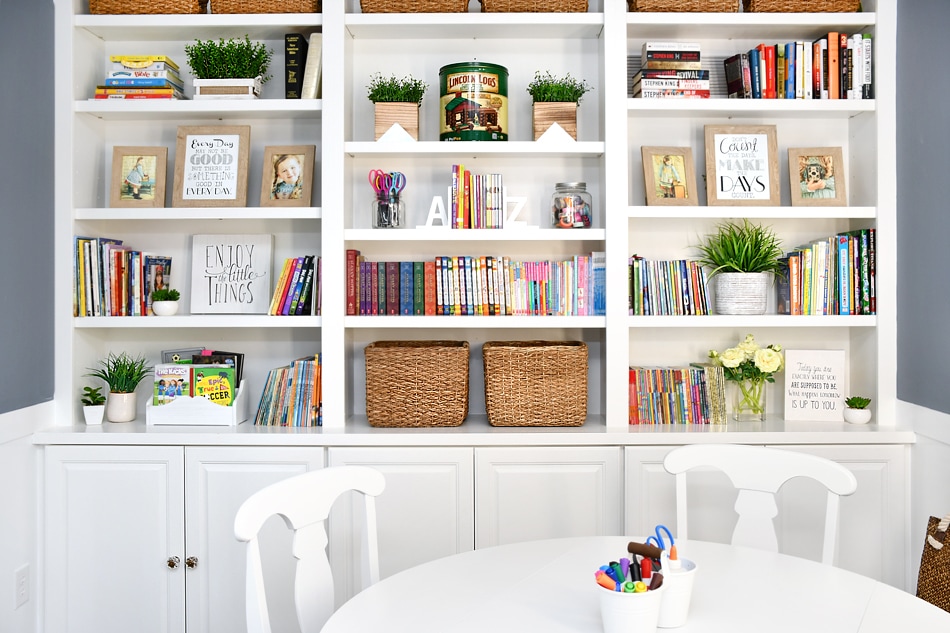 I also printed out some plain black and white printables to frame for the bookshelves. I actually created these way back in September of 2012 and printed them on bright colored paper, that way they'd really pop. Now I totally love how each of them look in just plain black and white.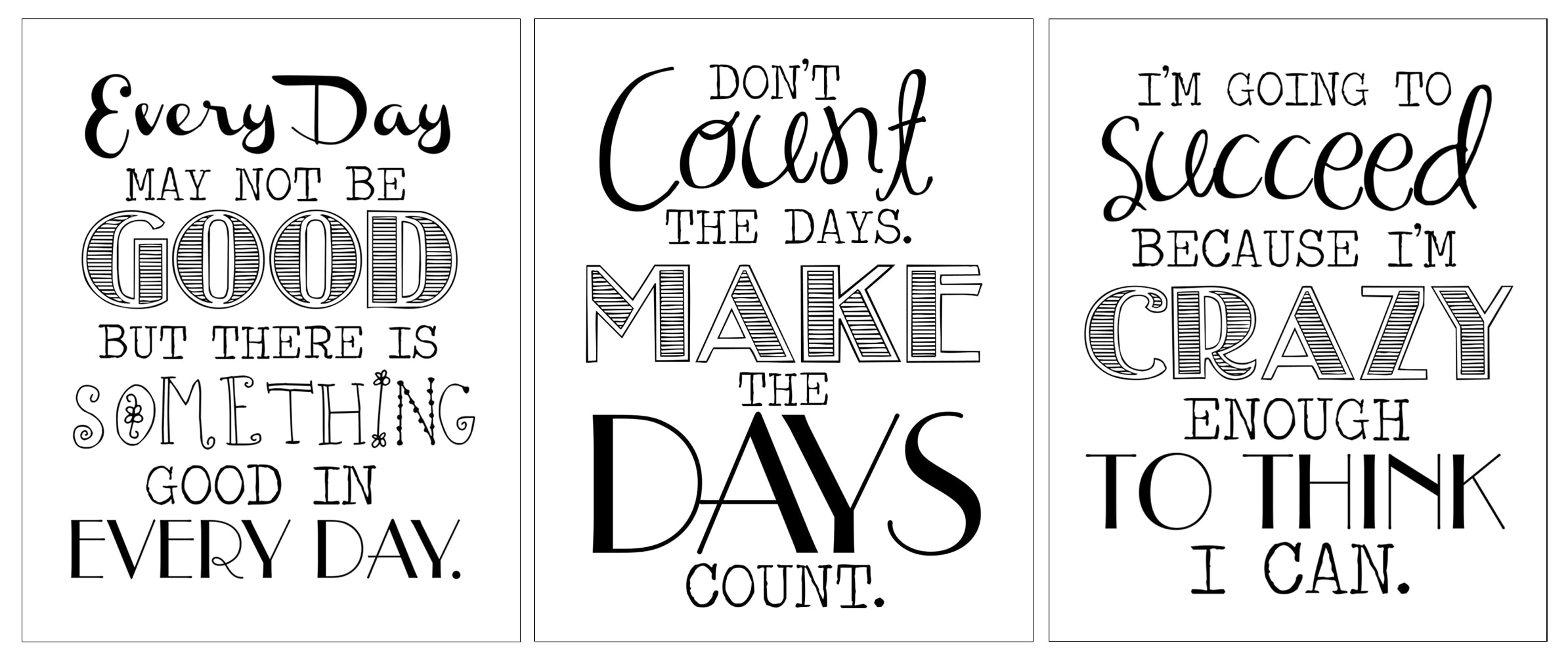 Click on each of the three below to download:
Every Day | Don't Count the Days | I'm Going to Succeed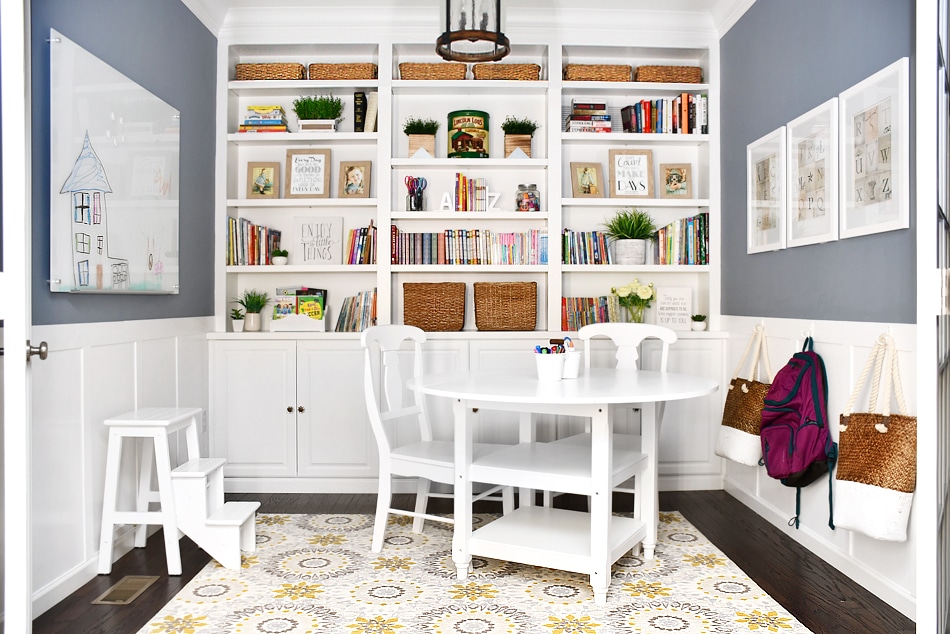 These printables would be great for a playroom, classroom, kid's bedroom…
or even a homework room like ours!
HOPE YOU ENJOY!