I love this farmhouse pumpkin bucket and will show you how to make your own!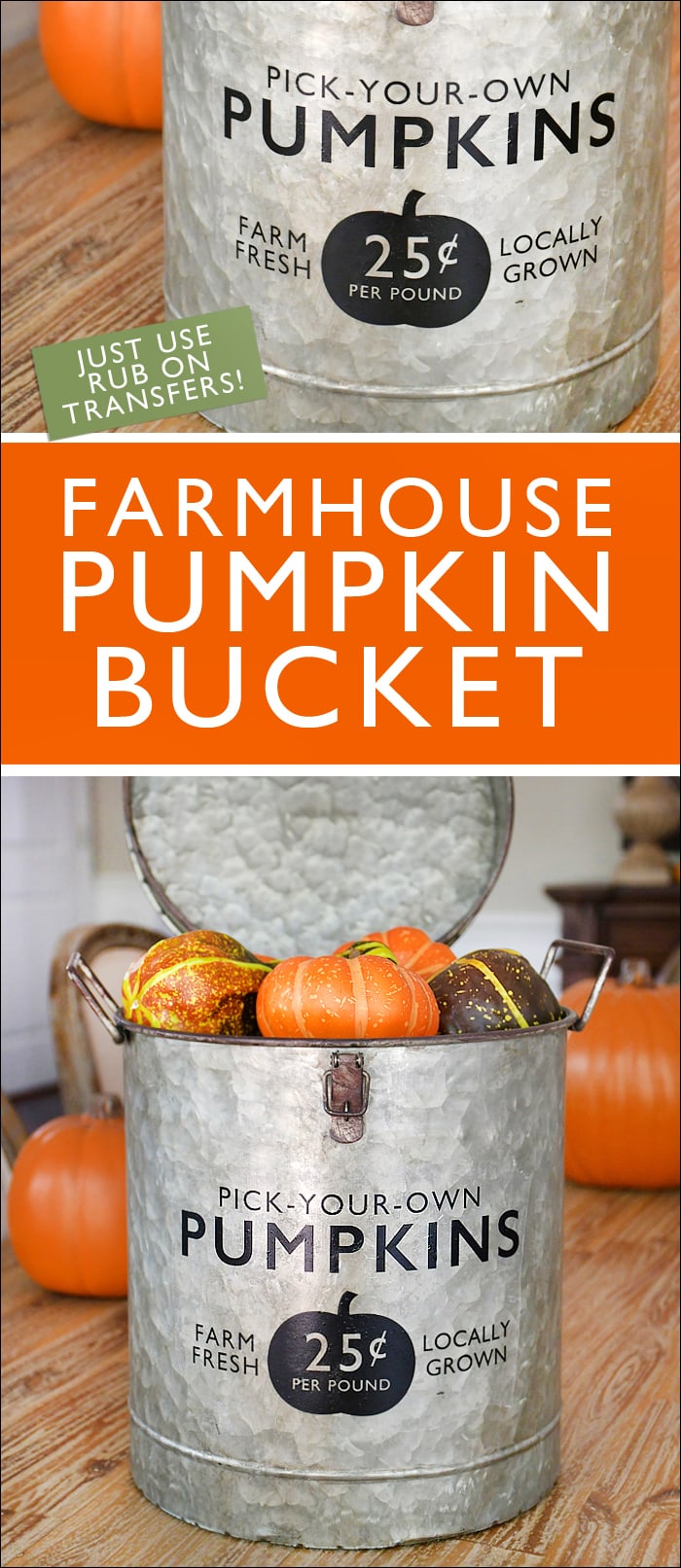 I've been toying around with the idea of purchasing a vinyl cutting machine recently since I wanted to make a Farmhouse Pumpkin Bucket. There's tons of holiday craft projects I would like to tackle (especially holidays ones) but still I have a bit of sticker shock with those machines. So until I can save some pennies I need to find other options.
Last week I came across some rub on transfer paper at Hobby Lobby and thought I would give it a try. There was a bit of skepticism but overall I'm extremely happy with how my project turned out… my new farmhouse pumpkin bucket!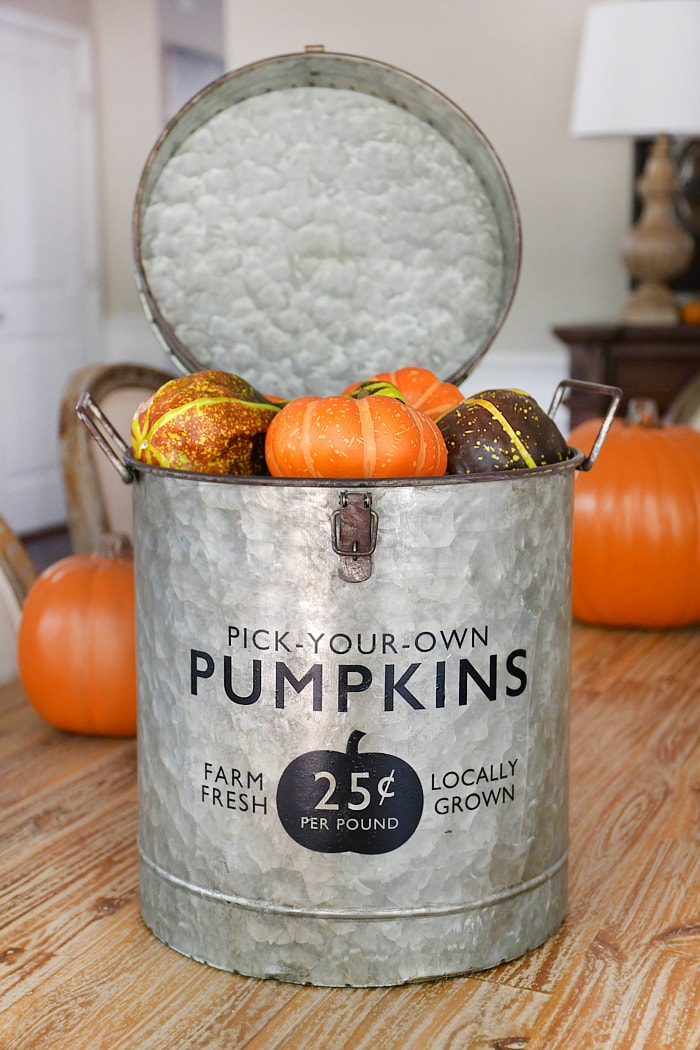 All I needed for this project was a tin bucket, a printable, and some rub on transfer paper. As mentioned I purchased mine from Hobby Lobby (4 sheets for $10) but you can also get it from Amazon here for a few pennies more (plus free Prime shipping).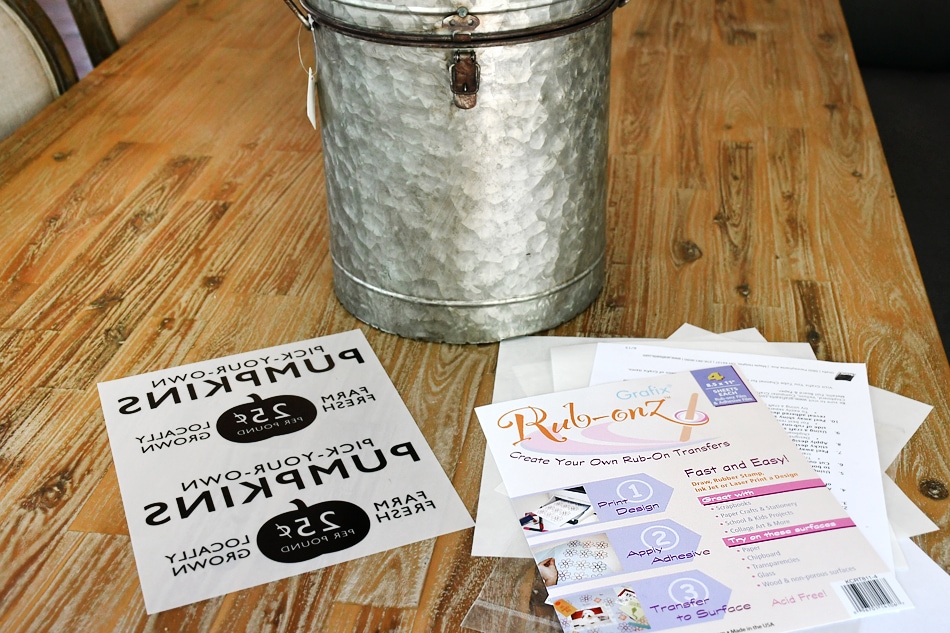 The first thing I did was create a printable for my pumpkin bucket. My farmhouse bucket is pretty big but I was still able to fit two images on one sheet. The key is you have to print in reverse. If you want to use the same one, right click on the image below to save it to your desktop or click here.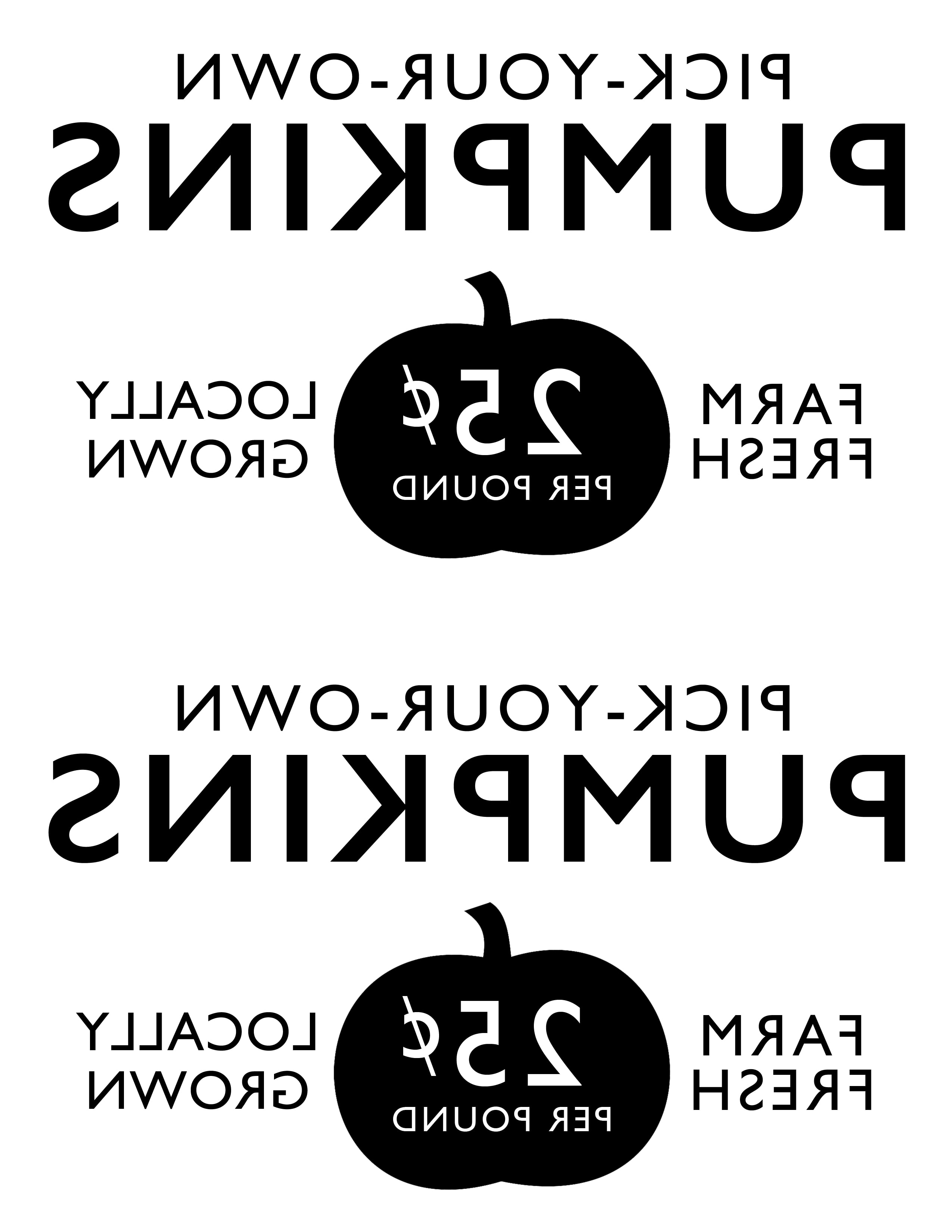 There's two different kinds of paper in the packet: the rub-onz film and adhesive film. You print on the rub-onz film first. Then take the backing off the adhesive film…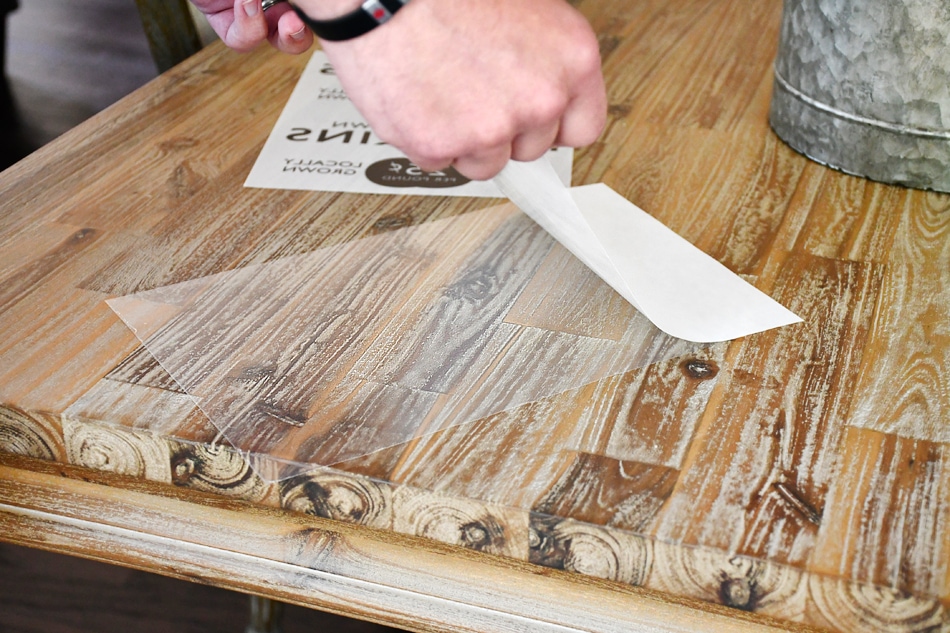 Next you'll want to put your printed rub-onz film directly onto the sticky adhesive film.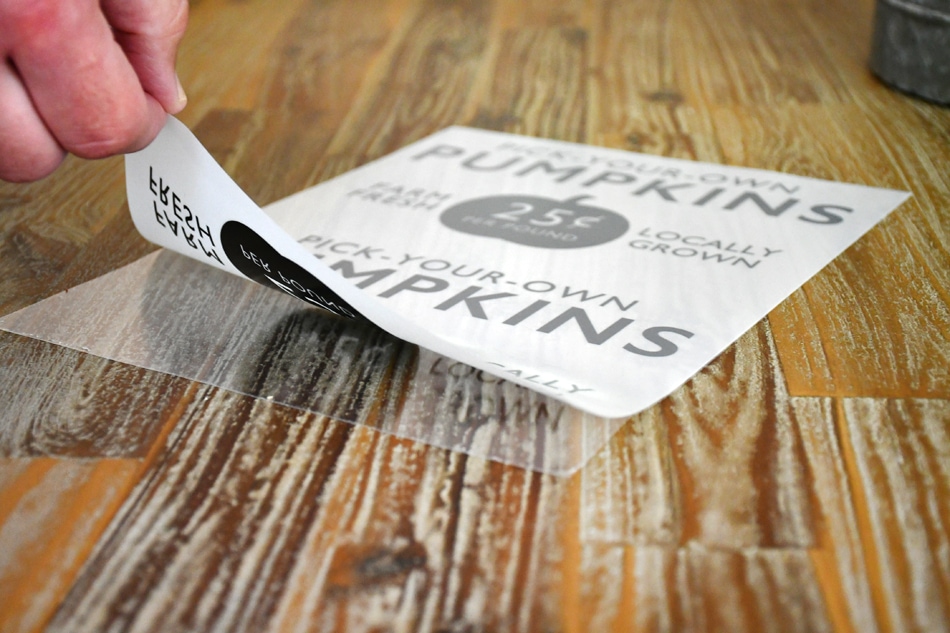 Use the stick provided to bond the adhesive to your design.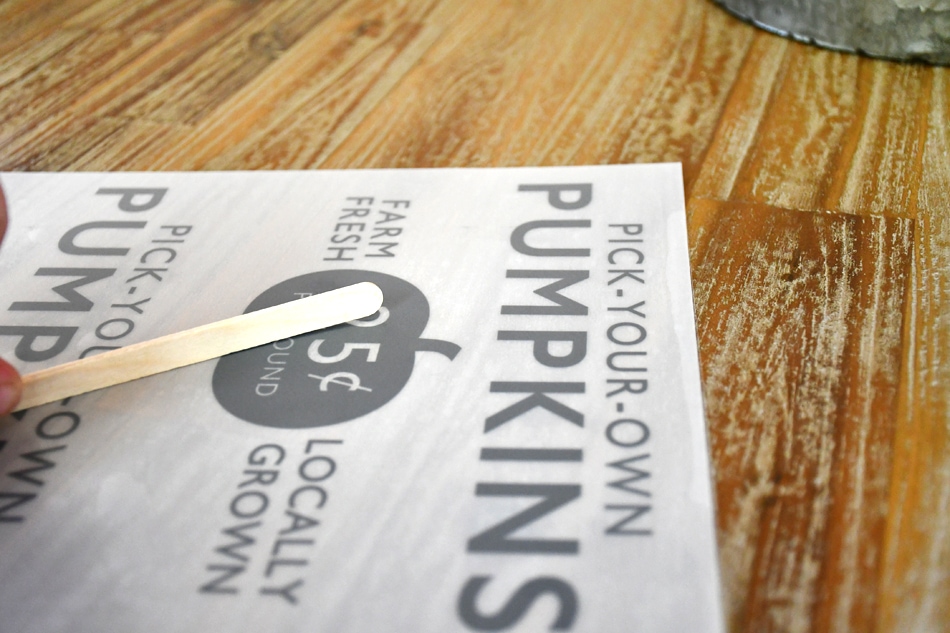 Then peel away the adhesive from the paper and your design should now be on the adhesive paper. Yep… pure magic. Now you'll want to cut around your design before you place on your final piece. Yeah… I didn't know this part. But luckily my project turned out just fine. The only issue is you can see the edge of the paper a bit, but barely. I suggest you watch the YouTube instructional videos first if you have any questions!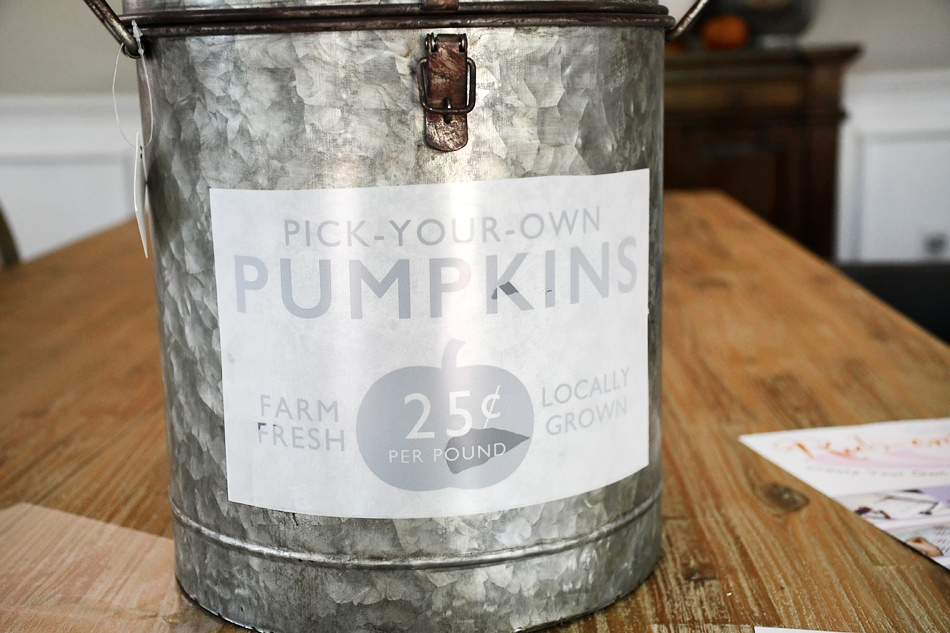 After you place the adhesive paper you'll want to use that little stick again to smooth everything out and get out all of the bubbles. Then peel away the film to reveal your final artwork!
Then I just filled my bucket three-quarters of the way with old newspaper and topped it off with some cute mini pumpkins.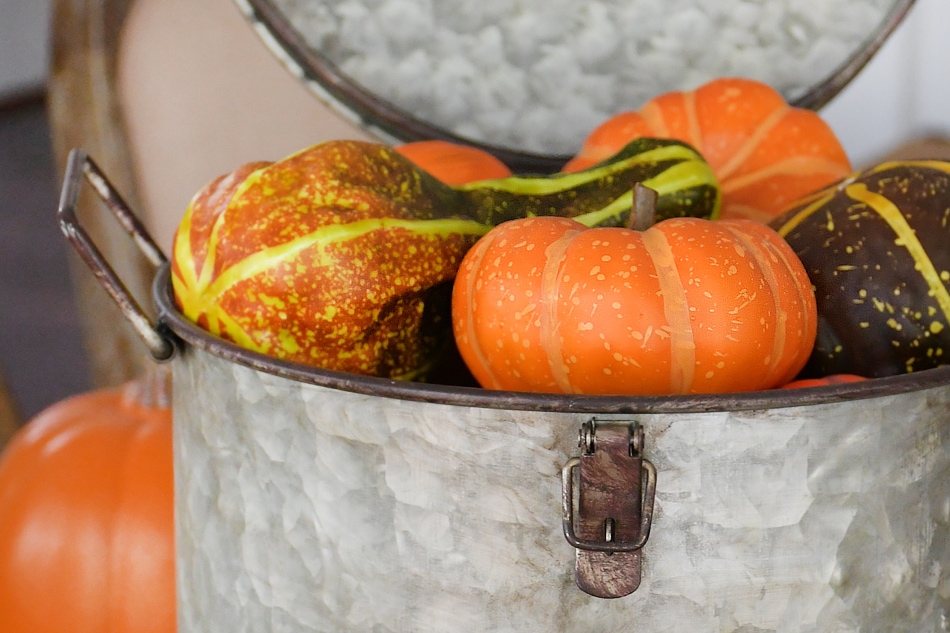 And here's the final project!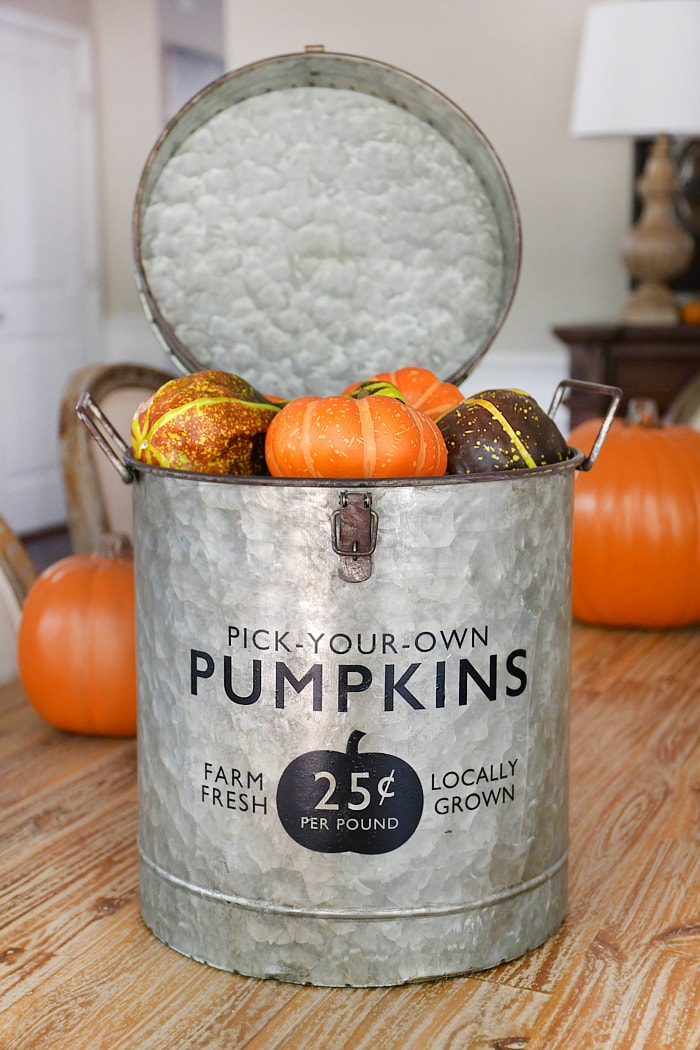 I'm totally in love with how this Farmhouse Pumpkin Bucket looks. Seriously. I already have have two more projects in mind for this Rub Onz Transfer paper. At first I thought $10 was a little pricey for 4 sheets, but I was already able to make two of these buckets with only 1 sheet of paper.
Now I also did buy some clear sticker paper but this rub on paper is nice because it's not as shiny and I've read that full color illustrations show up better on it. I'll do some test runs with upcoming projects and let you know how it goes!
For more Fall projects, click HERE.