So a long, long time ago in a land far, far away… actually just about 6 months ago and only 3 doors down… I put up a backsplash for my sister's kitchen. I received a free sample of Aspect Tiles from a DIY blog conference I attended last summer and being the nice sister I am, decided to donate this Faux Stone Kitchen Backsplash to my sister's kitchen makeover.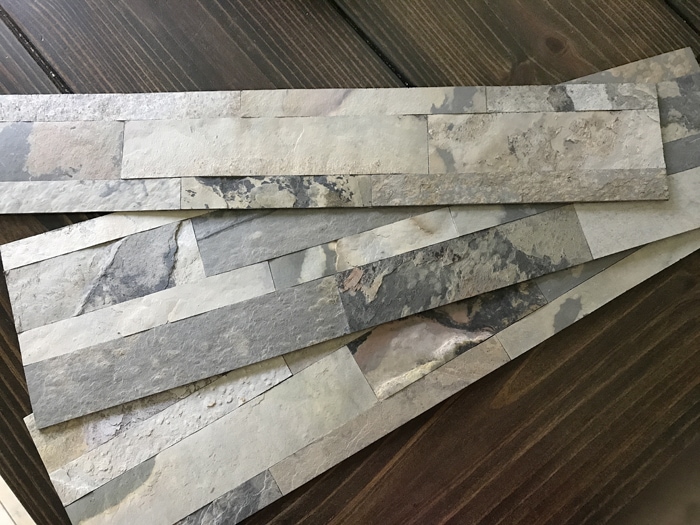 Now we've done faux tile backsplashes before, once in our kitchen and once in my brother's house, but this was something fun and new. This tile is actually textured and feels like real stone on the surface… and looks amazing in person!
My sister has really dark wood cabinets in her kitchen and this stone tile (called Medley Slate) went perfectly with her décor. You can kind of see our progress below. Let me also note that this stuff was super easy to work with: I just measured, cut with it scissors, peeled off the back, and stuck it on the wall.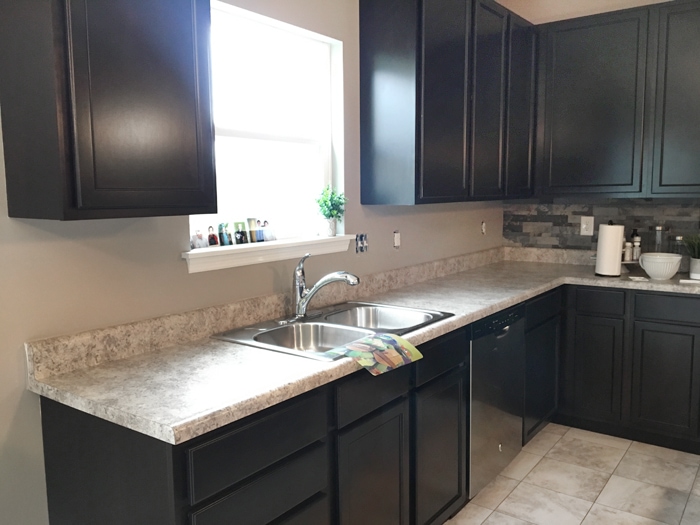 So here's what her kitchen looks like now…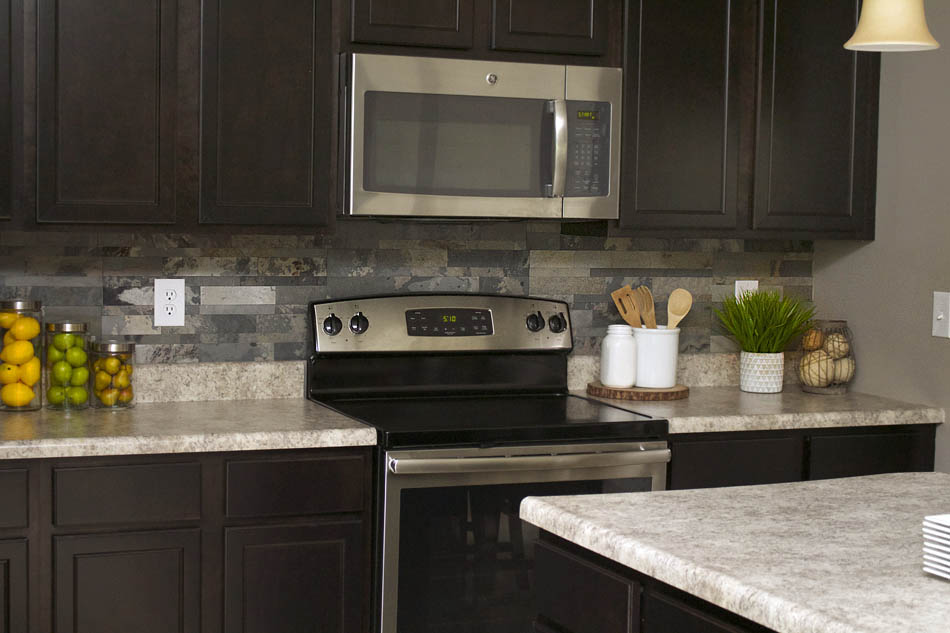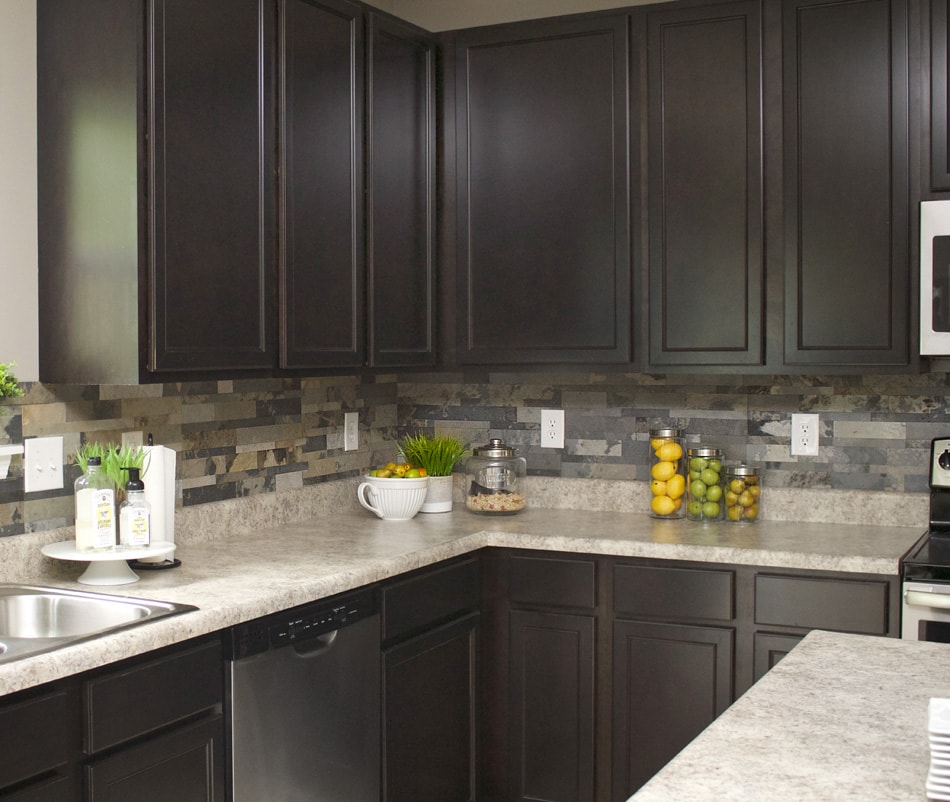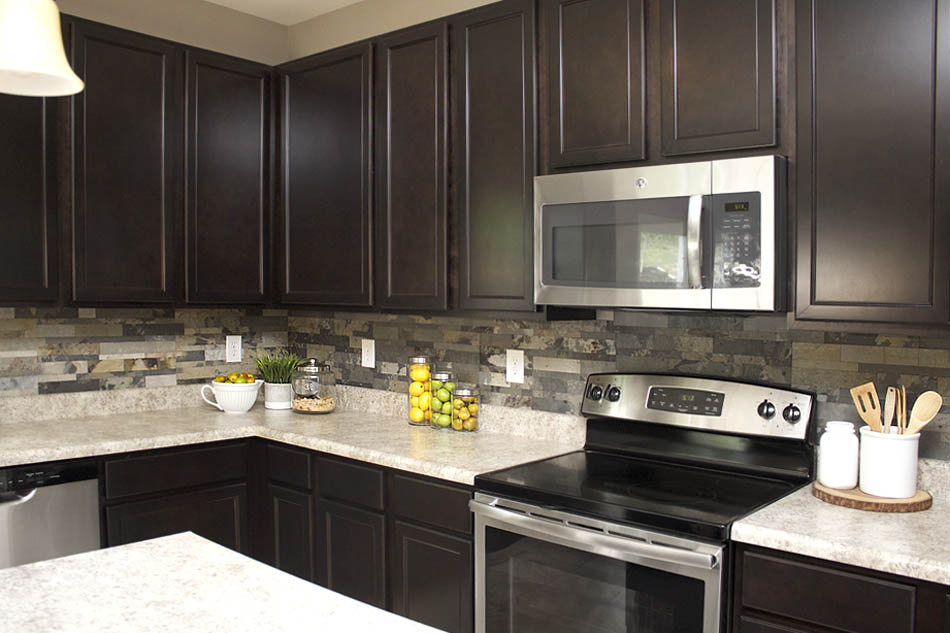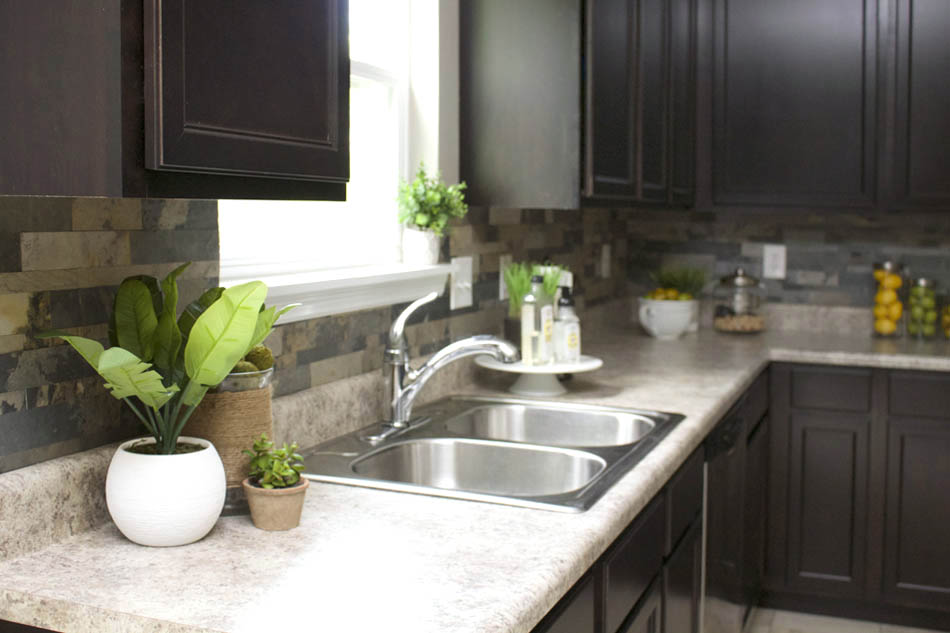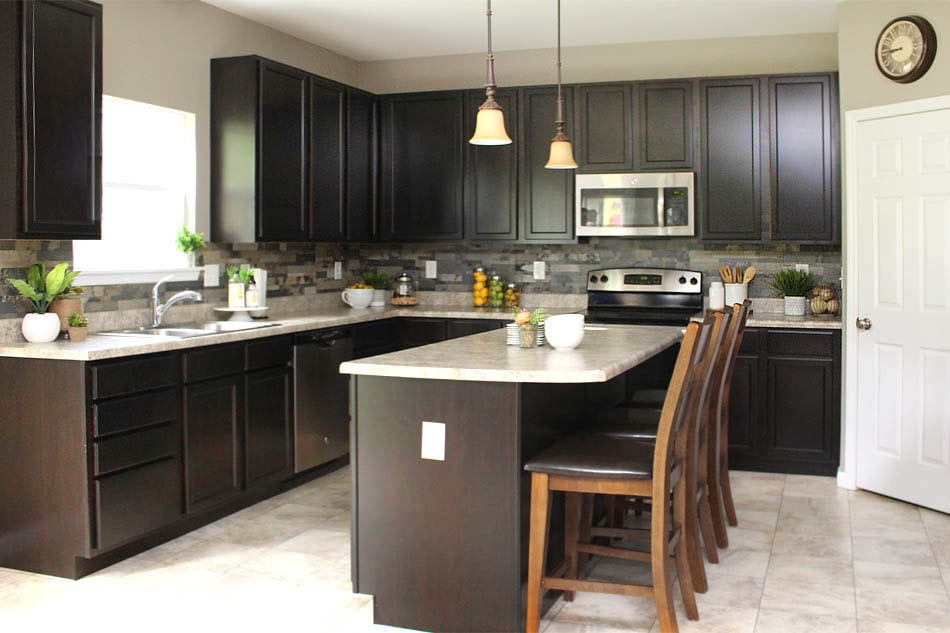 Pretty with the dark cabinets, right?
The hardest part of installing this Faux Stone Kitchen Backsplash was definitely around the window sill. For this I actually used the backing of another tile to create a template before I trimmed the tile with scissors. The rest went by easily without any major issues.
Now my sister has a HUGE kitchen… in fact you don't see the other side of her kitchen with the refrigerator and more cabinets. Overall to cover the huge space we spent about $150 on the Aspect tiles (and probably had another $100 in free samples). Not too bad considering the kitchen now looks amazing and we knocked it out in two short evenings (with 3 kids running around!)