Make sure you follow me on Instagram and Pinterest for a sneak peek into my recent projects!
About a year and a half ago I sold my beloved scrolled console tables to my sister-in-law to flank her family room fireplace. What was sitting there before? Two of these aqua blue beauties…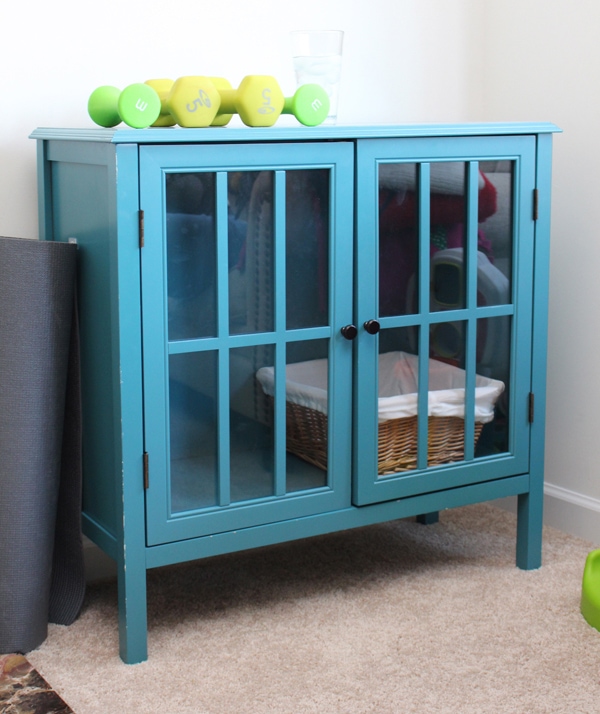 Since my sister-in-law no longer needed them, she decided to gift them to my sister, Megan, and of course I was asked to help give them a little makeover. My sister wanted something brown to go with her décor so we bought some Rustoleum espresso spray paint.
First I taped off the front of the glass doors using painter's tape. Then I took it outside and gave it two coats of spray paint (we used about 4 cans total for the two consoles). We didn't tape off the inside (or even paint the inside for that matter) because my sister wanted to do something fun behind the glass doors.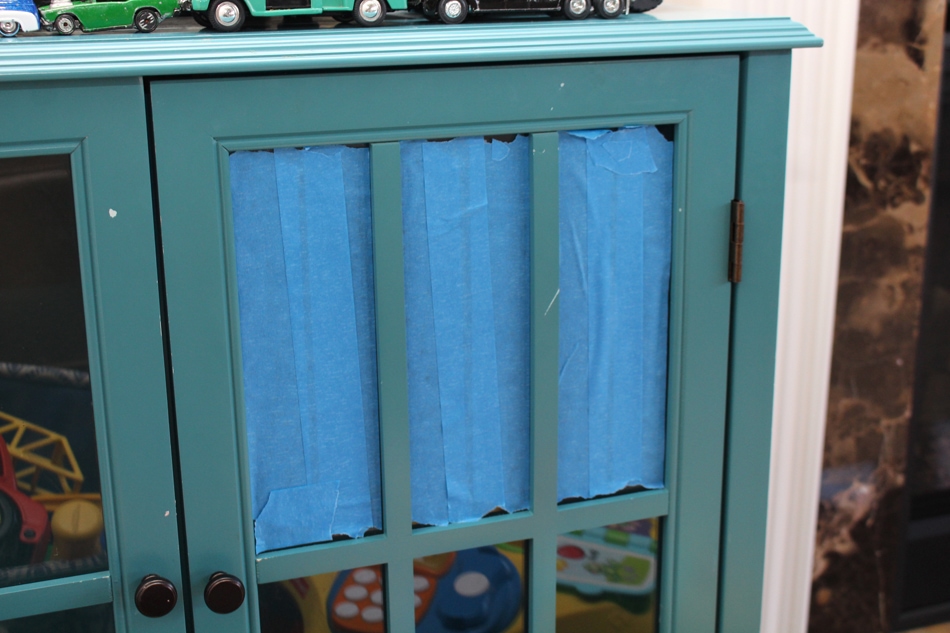 We bought one extra curtain panel to go on the inside. To make it work, I actually cut a piece of cardboard from old diaper boxes to fit the size of the door. Then I wrapped it in the curtain and hot glued it into place. Pretty smart, huh?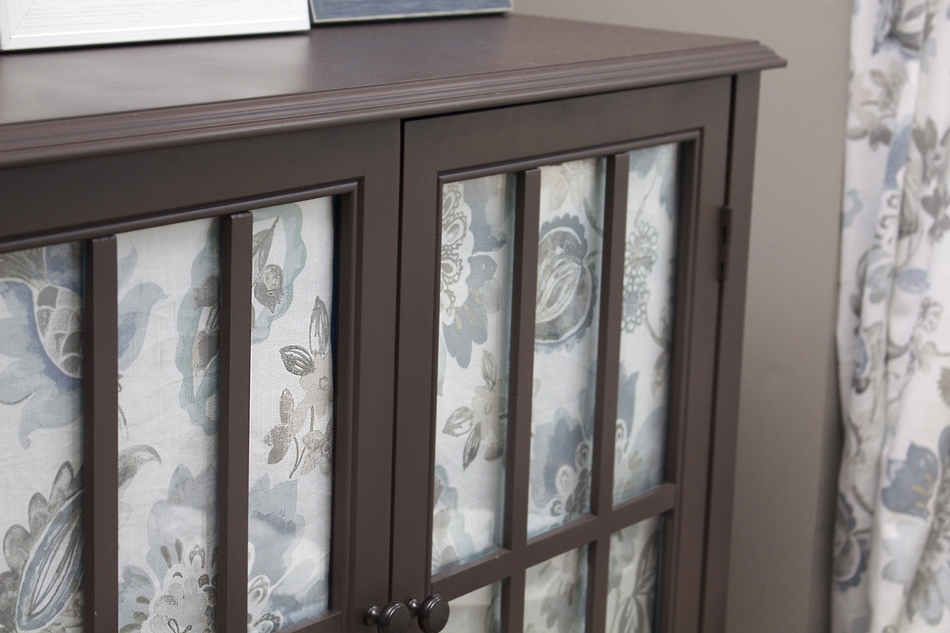 And here's what the console looks like today…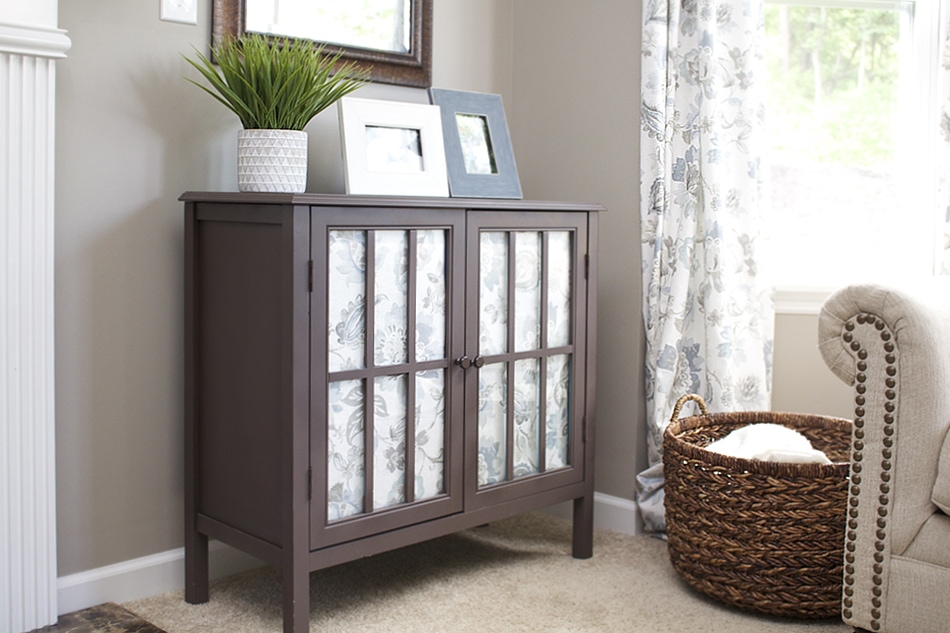 To be completely honest with you, the inside ain't the prettiest set up, but she barely opens the doors and it looks pretty stunning from the outside. And this project only cost us the spray paint and one extra curtain panel from TJ Maxx so it was a big win in our book…. probably total under $30 for both consoles.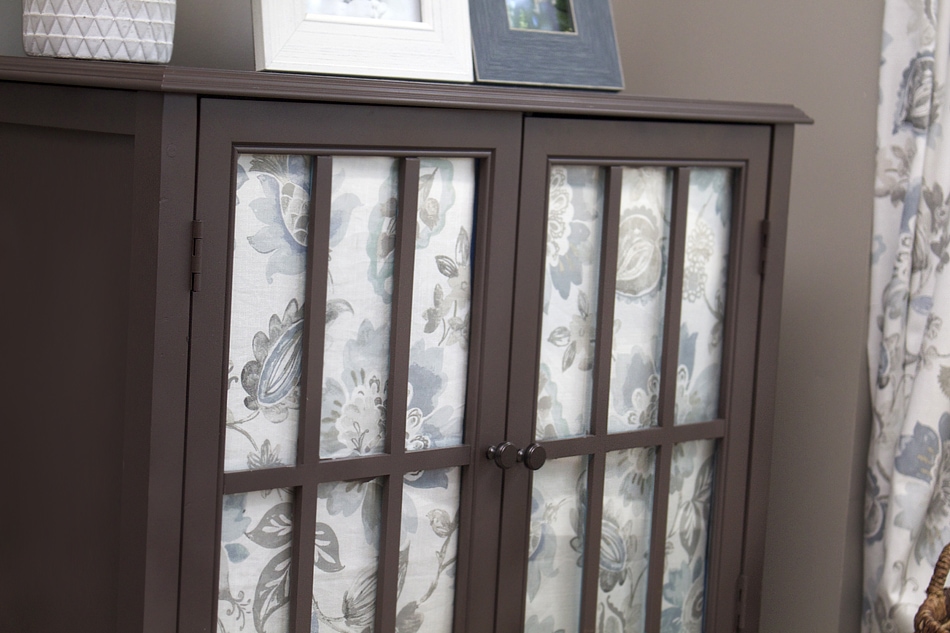 PS. The paint is holding up great. She has 2 boys under the age of 4 who are always driving their trucks and trains all over these tables. We painted these about 5 months ago and no issues so far (including the hot glued backing!).
If you want to see more furniture makeovers, CLICK HERE.