I am sharing with you all my choices for house paint colors that I used!
Over the past few months we've slowly been painting the rooms in our house. So yes, it's time!  A post that finally contains ALL of the cohesive house paint colors I used.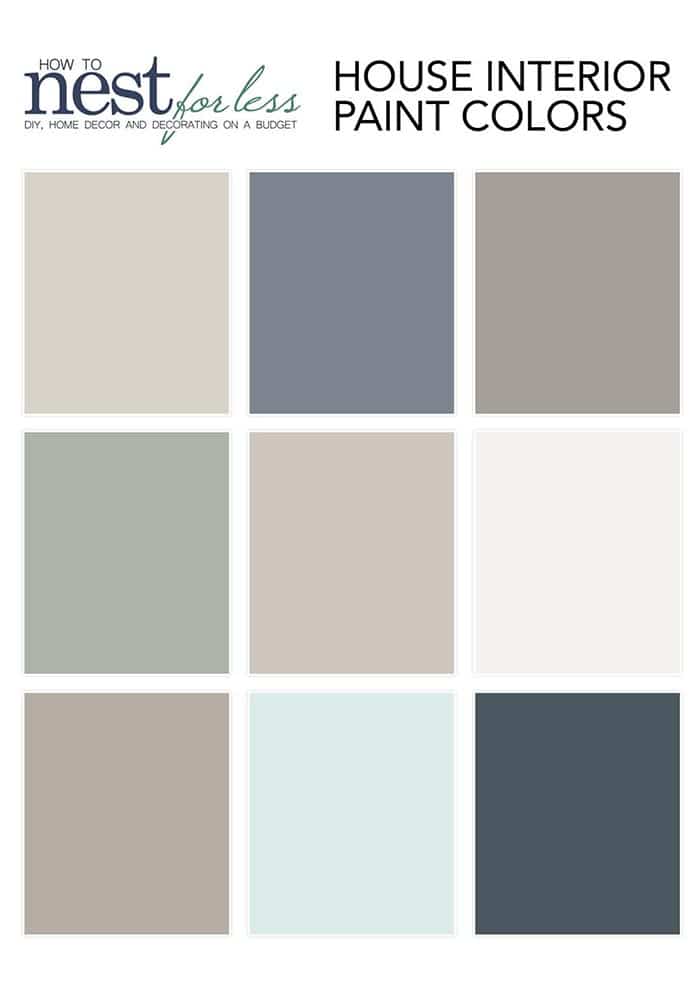 This post has been a long time coming since one of the most asked questions I get is "what is the paint color of your _____ room?" So yeah… I figured it was time to get organized and put everything in one place. Plus, If I forget I can always come back here as a reminder!
Honestly, I absolutely HATE picking out house paint colors. It's a lot of pressure! While I have an idea of what I want in my head, sometimes it just doesn't translate onto the walls depending on the lighting (whether artificial or natural).  Not only is it a lot of pressure, but expensive too! Do they mix gold flakes into this stuff or what!?
But I've learned from my mistakes in the past and now absolutely love the timeless paint colors in our home. So here we go!  Let's talk PAINT.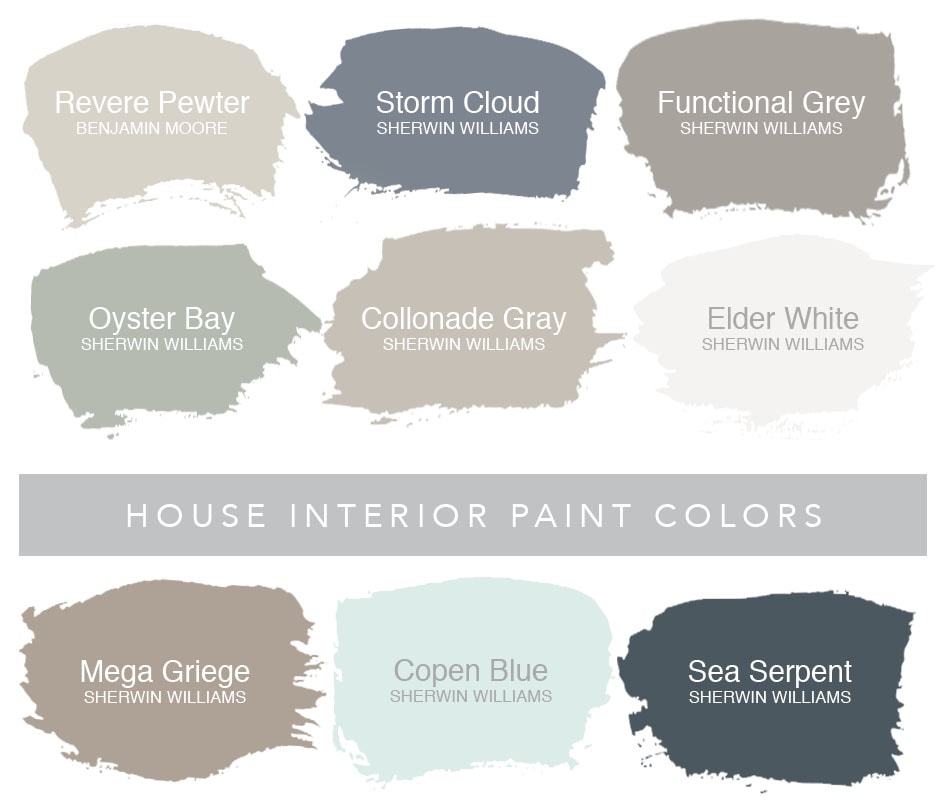 _____________________________________________________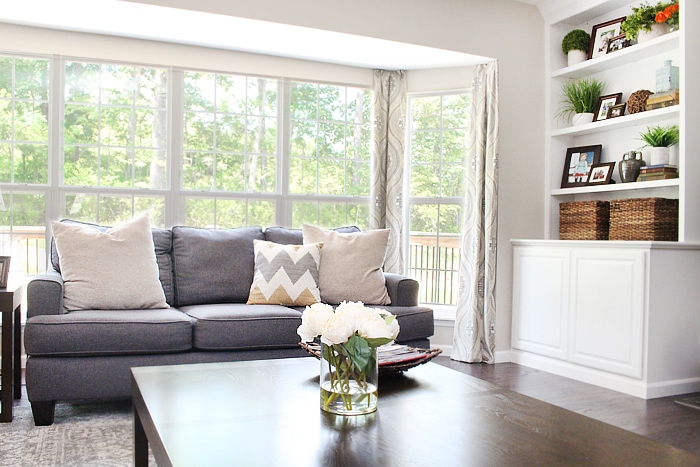 WHOLE HOUSE: Revere Pewter by Benjamin Moore
HOMEWORK ROOM: Storm Cloud by Sherwin Williams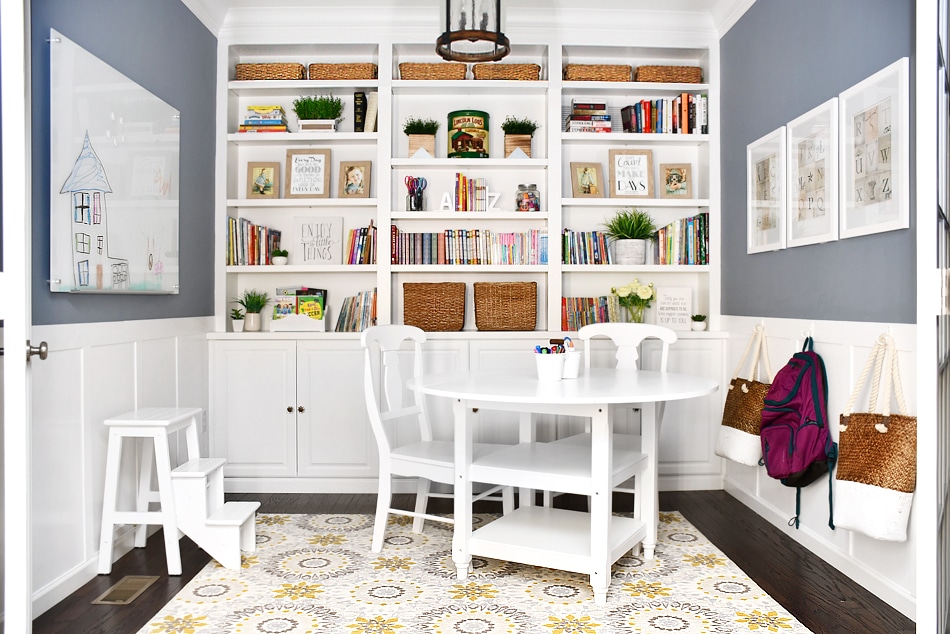 MASTER BEDROOM & BATH: Functional Grey by Sherwin Williams
LAUNDRY ROOM: Collonade Gray by Sherwin Williams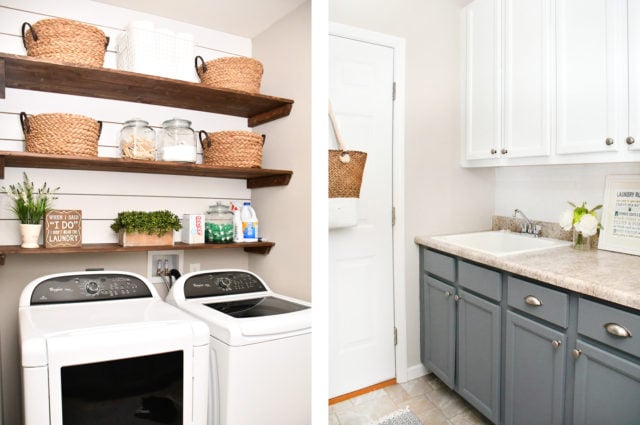 DINING ROOM & EXTRA BEDROOM: Mega Griege by Sherwin Williams
ELLIE'S BEDROOM: Elder White by Sherwin Williams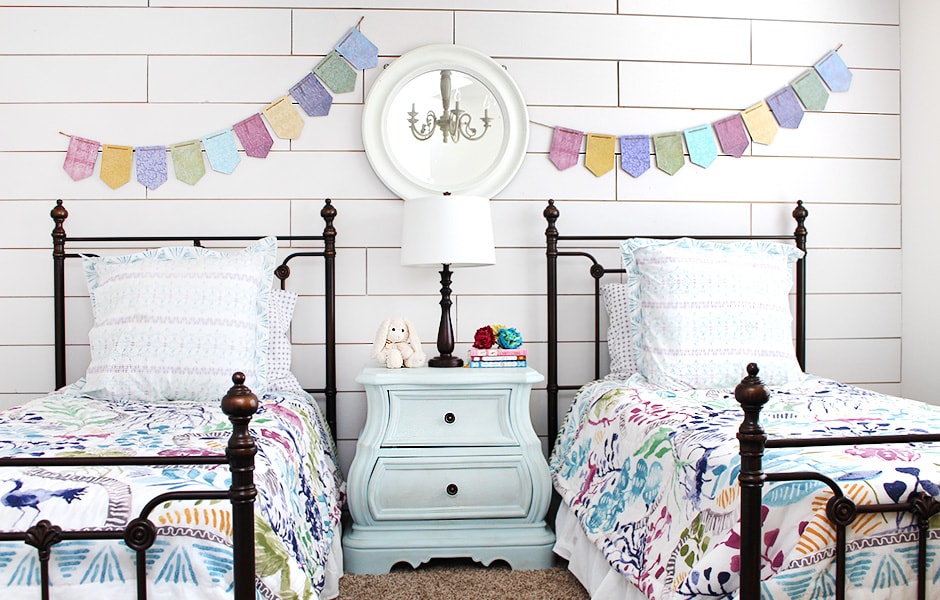 PLAYROOM: Copen Blue by Sherwin Williams
FRONT INTERIOR DOOR: Sea Serpent by Sherwin Williams
HALL BATH & POWDER ROOM: Oyster Bay by Sherwin Williams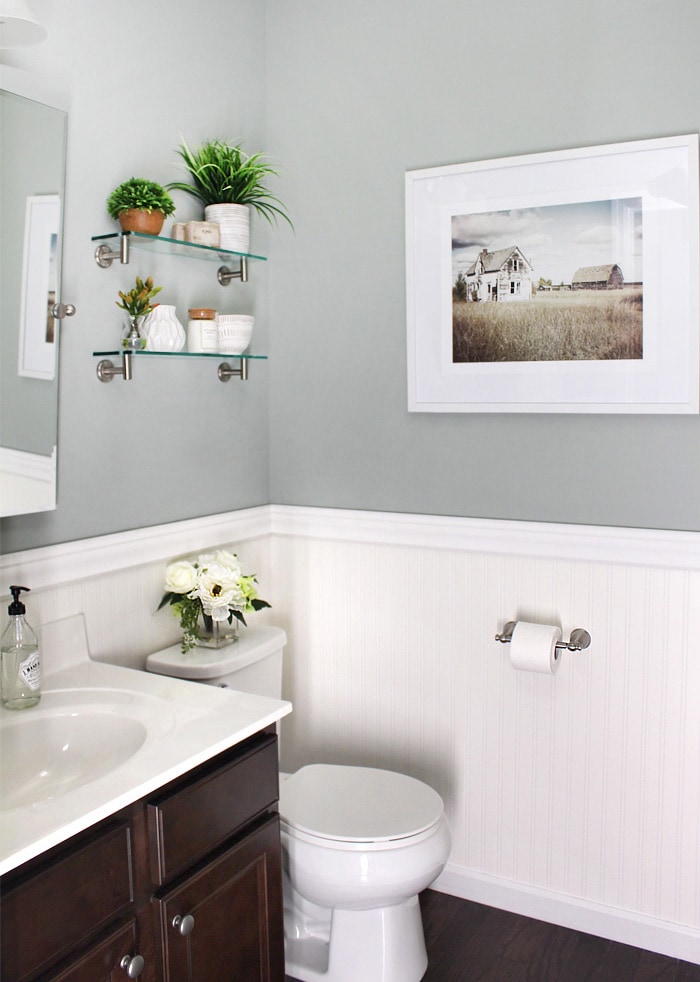 As mentioned, we're currently getting ready to reveal a bunch of new room polished makeovers on the blog that we've been working on over the past 6 months (the library/play room, powder room, laundry room). If you visit my HOME TOUR page, you can keep up with all current photos of our home and coordinating the house paint colors!
_____________________________________________________