If you're looking for a deeper shade of gray, check out Sherwin Williams Peppercorn in real spaces to get some inspiration for your own space.
When I was searching for Sherwin Williams Iron Ore inspiration photos, I kept coming across another color that was similar, but just not quite as deep of a gray – Sherwin Williams Peppercorn.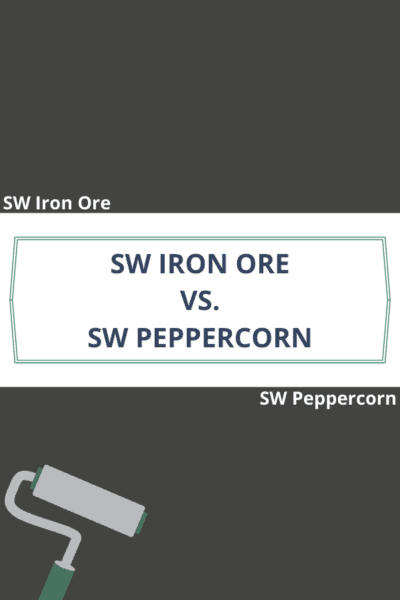 I even compared Peppercorn to Iron Ore because it just kept coming up as a comparison.
It's hard to tell from the graphic but the colors are actually very different. They are both a deep gray, but Iron Ore is almost black, whereas with Peppercorn, it's going to reflect a bit more light because of its LRV.
What is the LRV of Sherwin Williams Peppercorn?
Well, my friend, I'm glad you ask. It stands for "light reflective value" and to make it super simple, on a scale of 0 to 100, the closer the number is to 0, the LESS light it will reflect and the closer to black. The closer the number is to 100, the MORE light it will reflect and the closer to white.
Sherwin Williams Peppercorn (SW 7674) is 10, which means it's not going to reflect much light.
With it being that dark, that shouldn't be too much of a surprise.
Sherwin Williams Peppercorn In Real Spaces
Bathroom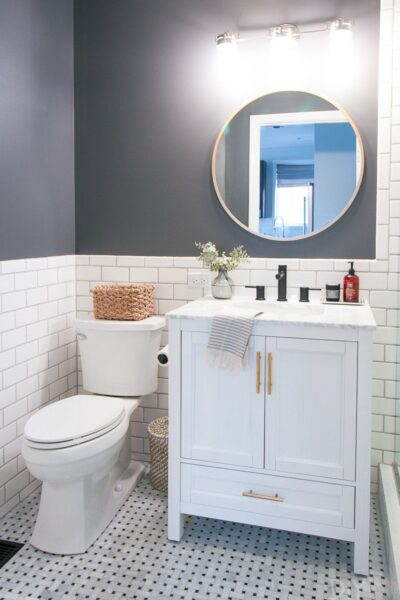 I love the use of this paint color in a small space from The DIY Playbook because it just goes to show you that even though the space is super tiny, the dark color doesn't make the room feel super small or cramped at all!
By adding in the white vanity, lighter floors, and white subway tile this space feels light and bright!
Accent Walls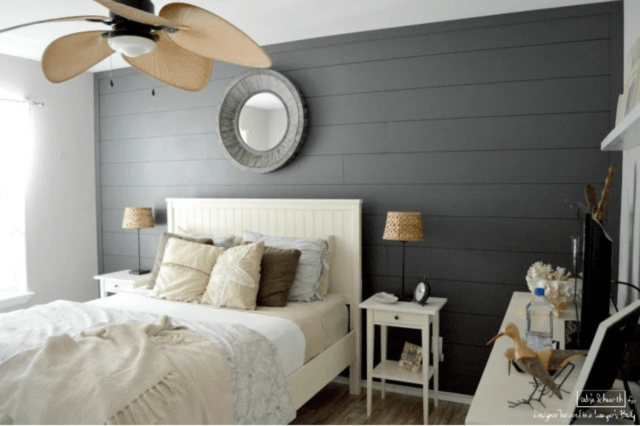 Tasha from Designer Trapped nailed this one, didn't she? Some say that wood plank or shiplap walls are going out of style, but I think personally if they're an accent color like she did with painting this one Peppercorn, it makes for a great feature wall.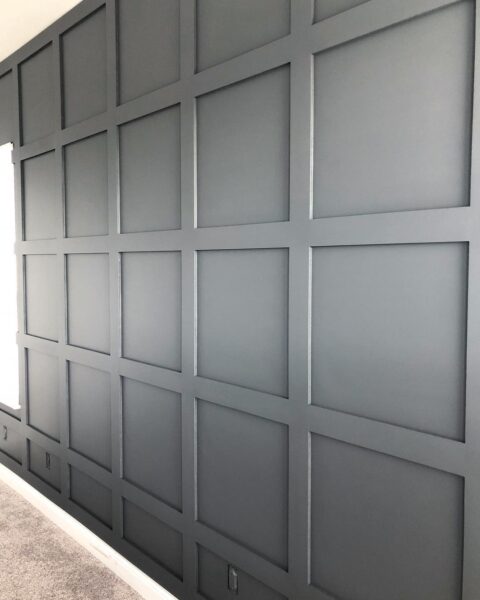 However, if you're still not sold on the idea of shiplap, you could always do an accent wall like this one from Our Faux Farmhouse. A grid accent wall like this is actually super easy to make if you can just get over fear of a few simple power tools! It could be a great beginner project.
Fireplace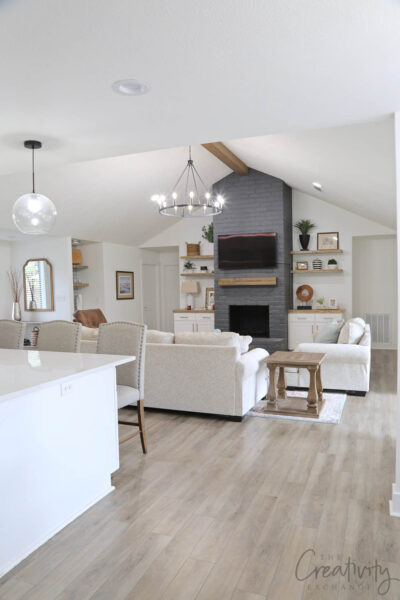 Speaking of accents, another great way to incorporate Sherwin Williams Peppercorn is through the use of painting an accent piece in your home.
This could be a fireplace like seen here at The Creativity Exchange, bookshelves or even something more simple like a piece of furniture like a coffee table or an end table. The possibilities are endless!
Kitchen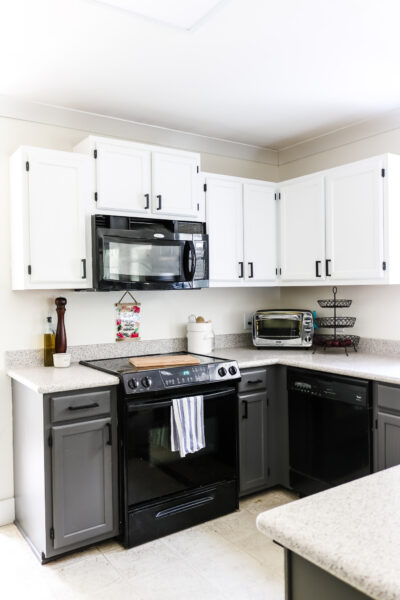 By far the most popular place I've seen SW Peppercorn being used is in the kitchen. Many times for lower kitchen cabinets like these that Carmen painted from Living Letter Home. Her whole post about painting her kitchen cabinets talks about how you can take a kitchen that you don't love and make it feel like a totally different space just by a little bit of paint.
If you don't believe me, you should see the before of her space!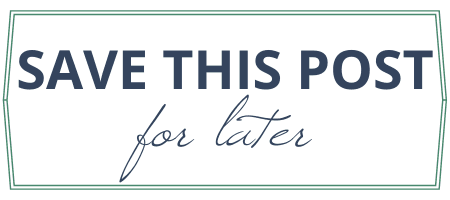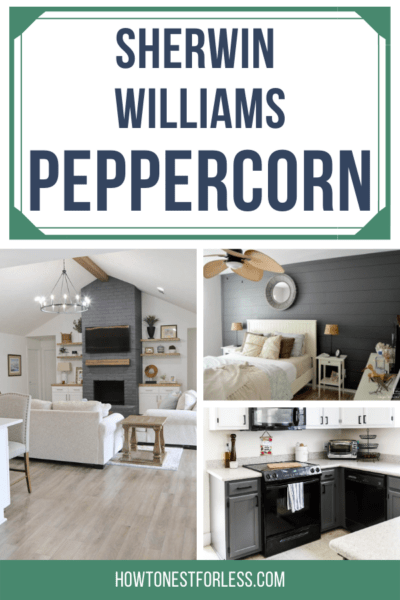 Have I convinced you yet? What are your thoughts on the dark gray paint color? Let me know any questions you have in the comments below!