Shiplap isn't for everyone, but if it's for you, here are some shiplap wall ideas that will inspire you to create a space like this in your own home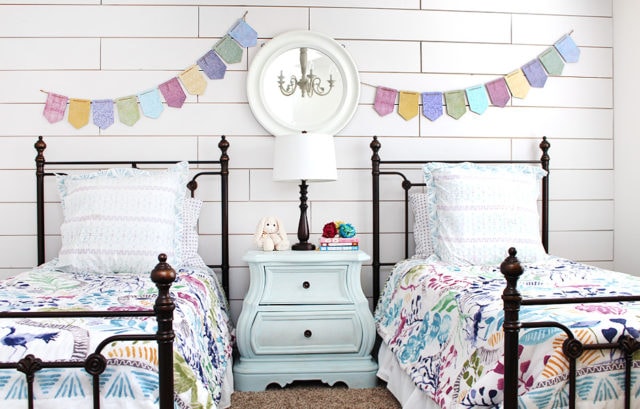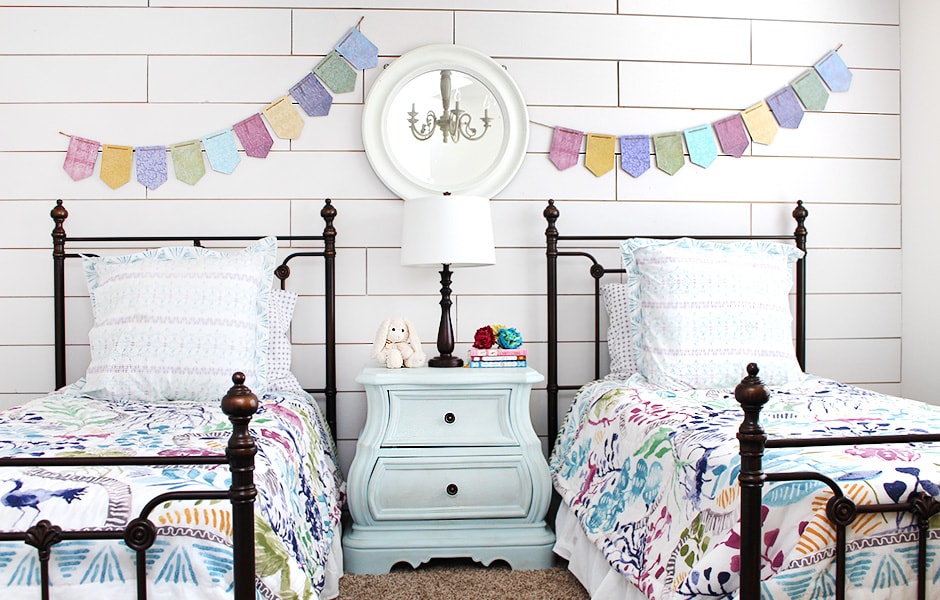 I'm not sure I was into the shiplap trend in the beginning, but as time has gone on, it's really grown on me.
When I first saw it, I thought it was only for farmhouses built way back in the day, but as I've seen it more, I've found out that shiplap doesn't just have to be a farmhouse style trend.
Shiplap can be a great focal point in many rooms – like we did in our girls' bedroom makeover!
Nothing about our current house is farmhouse at all, but we have shiplap in our living room, laundry room, and our girls' bedroom!
Not only is shiplap a great accent wall idea, but you can use it on both walls and ceilings!
How do you install shiplap?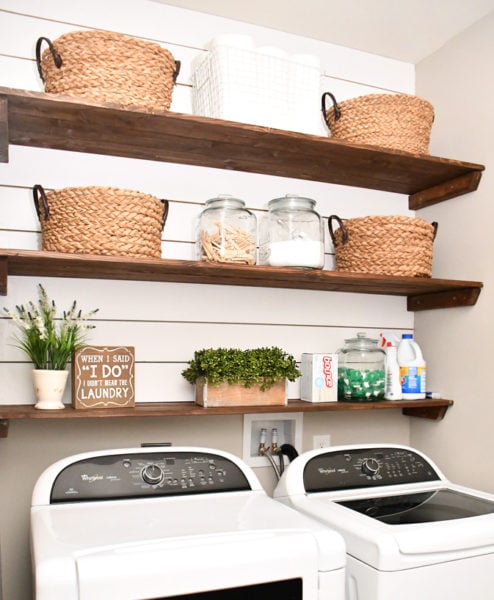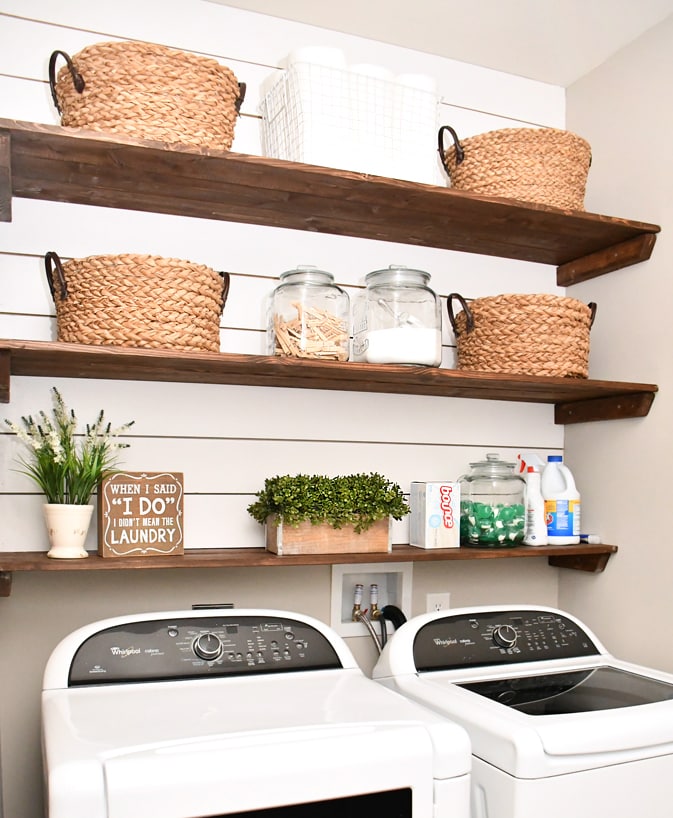 The great news is that whether you use real or faux shiplap, it's incredibly easy to install! I've actually written an entirely separate post on how to install shiplap and you can read all about that right here!
I could easily just show you all the ways we have installed shiplap in our home, but I'd love to show you how some of my other friends have used shiplap in their homes!
Shiplap Wall Ideas
Shiplap Ceiling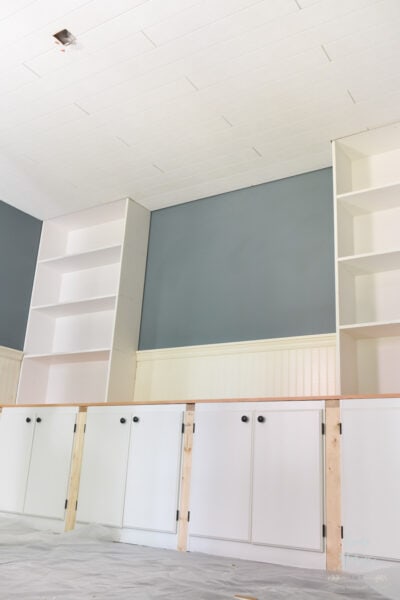 I already said that shiplap could be great for ceilings and why not start off with that idea?
I love how Home Stories A to Z gives you a great option to cover your popcorn ceilings with shiplap boards! It can quickly change a dated design into a fabulous architectural detail.
Shiplap Accent Wall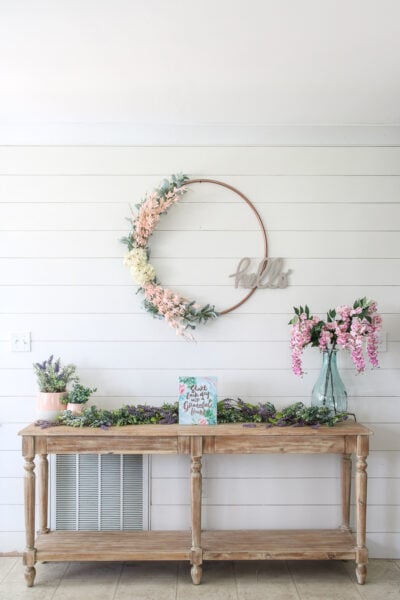 Do you have an extra random wall in your house like Carmen from Living Letter Home? Why not add shiplap and a console table and change the decor out seasonally?
This wall is the backside of steps that lead to her second floor and she didn't have an option to open her stairs up, so instead she created a shiplap wall with white paint to create a neutral backdrop for seasonal decor.
Painted Shiplap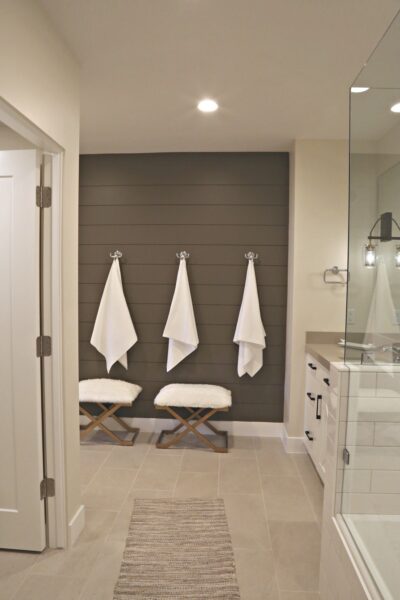 When Cyndy went on a parade of homes tour, she saw this bathroom in a home and loved it just like I do! The idea of painted shiplap is becoming more popular and I love the idea!
This is also another case for shiplap really can go anywhere – including a little sitting area in a bathroom!
Shiplap Wall Headboard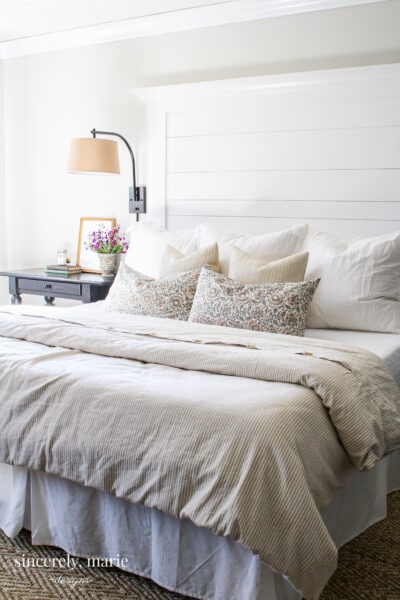 Even though this is a shiplap headboard, this is actually built directly on the wall so it kind of overlaps as both a headboard and a shiplap wall idea!
Shiplap Backsplash
If tile isn't your thing, add shiplap backsplash to your kitchen. This is a great option if you like to change the color of your kitchen often. Wooden shiplap backsplash is a lot easier to paint than tile.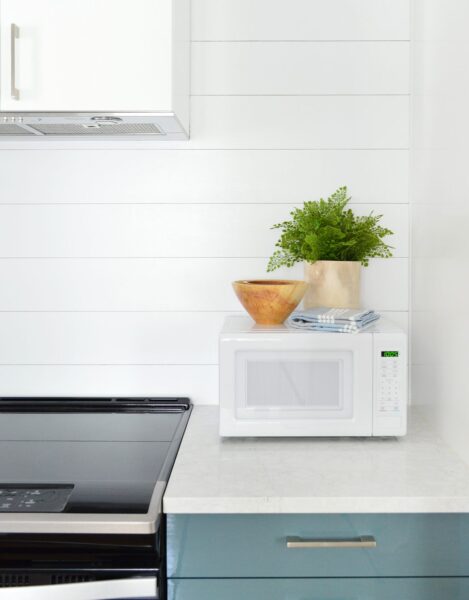 Should you use shiplap in your interior design?
This is a question I feel like a lot of people ask. Is adding shiplap a good home design choice?
Ultimately that has to be up to you, but here are some things to consider:
What is the exterior style of your home? Does it lend itself to shiplap? That doesn't necessarily matter.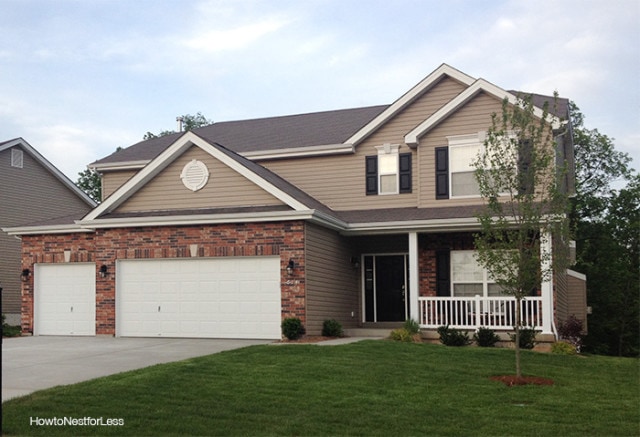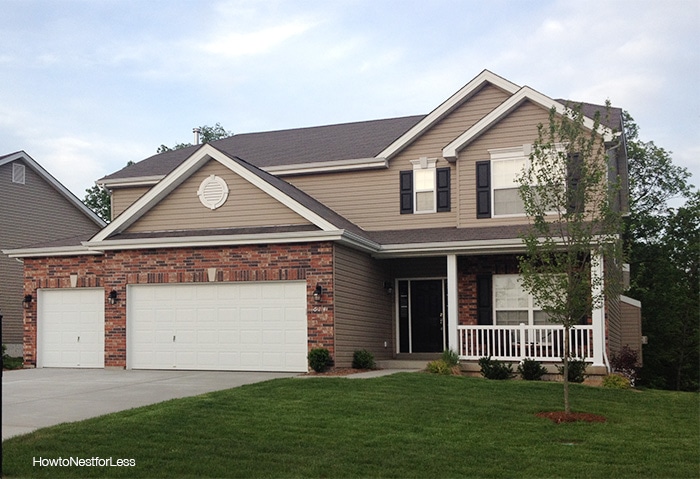 I would consider the exterior of our home pretty cookie cutter. It doesn't look like a farmhouse from outside and doesn't look like you'd see nothing but barn doors and shiplap paneling inside.
However, as you've seen, we have it! And love it!
Is shiplap something you want to try? There are so many ways that you can do shiplap in your own home – painted a color, just white, on the ceiling, on a single wall, on every wall in a room, vertical, horizontal, and I could go on!
The possibilities are endless for shiplap wall ideas so the in the end, whatever you decide, remember that you can always change it down the road!
What are some of your favorite shiplap wall ideas that you've seen? Share them with me below!