Since we just showed you guys our kitchen and breakfast room, we thought it would be a good time to give you a quick recap of our family room. Yes, it's time to complete the trifecta.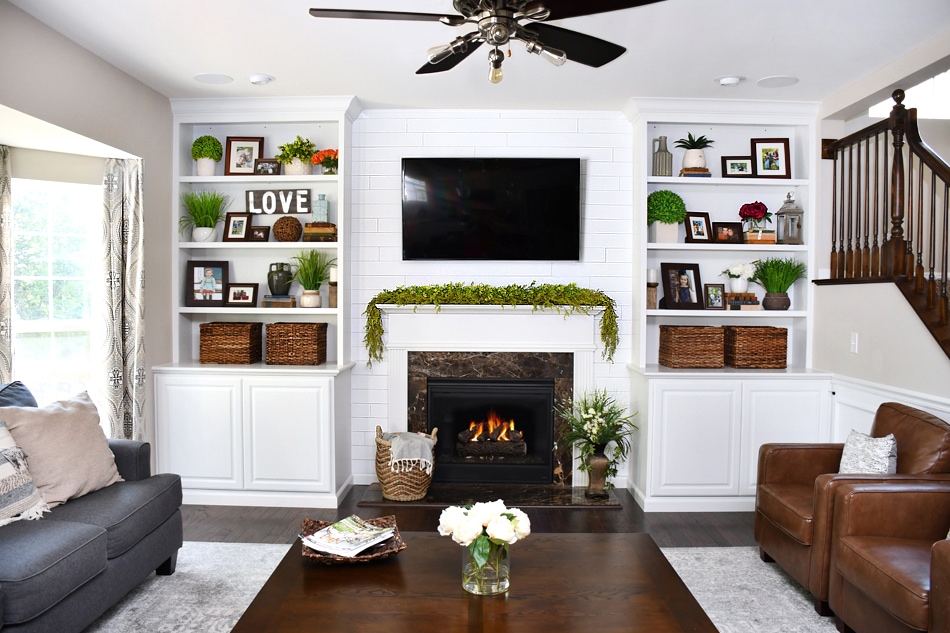 Last week we showed you guys the addition of shiplap around our fireplace. Again, it's amazing how much brighter the white shiplap makes our family room and really finishes off the space between the built ins.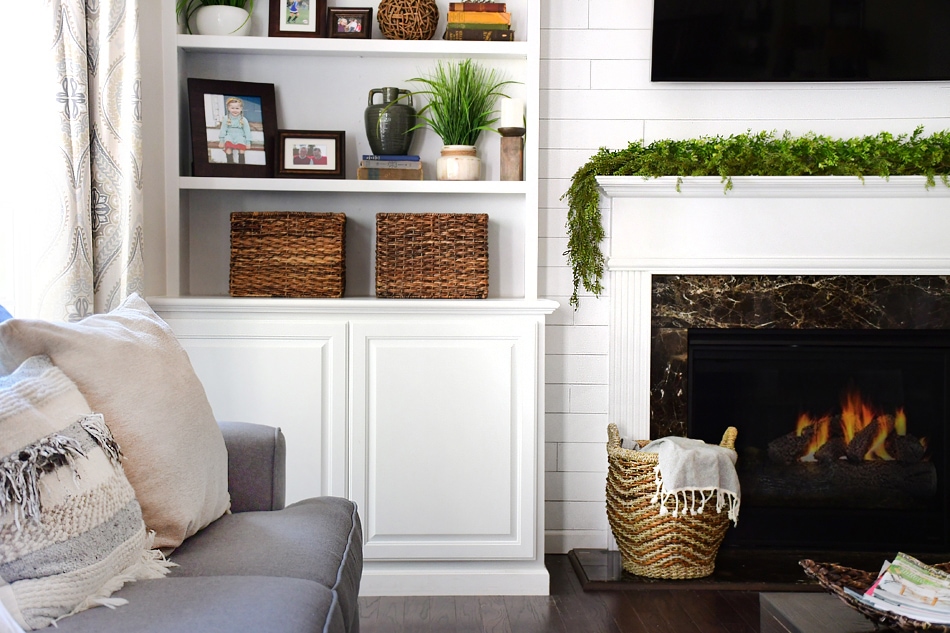 The charcoal blue gray couches we got from Weekends Only, a big discount furniture store in St. Louis. They're holding up nicely, with the exception of the top right cushion. It's our cat Minnie's favorite napping spot and she's definitely not a kitten anymore.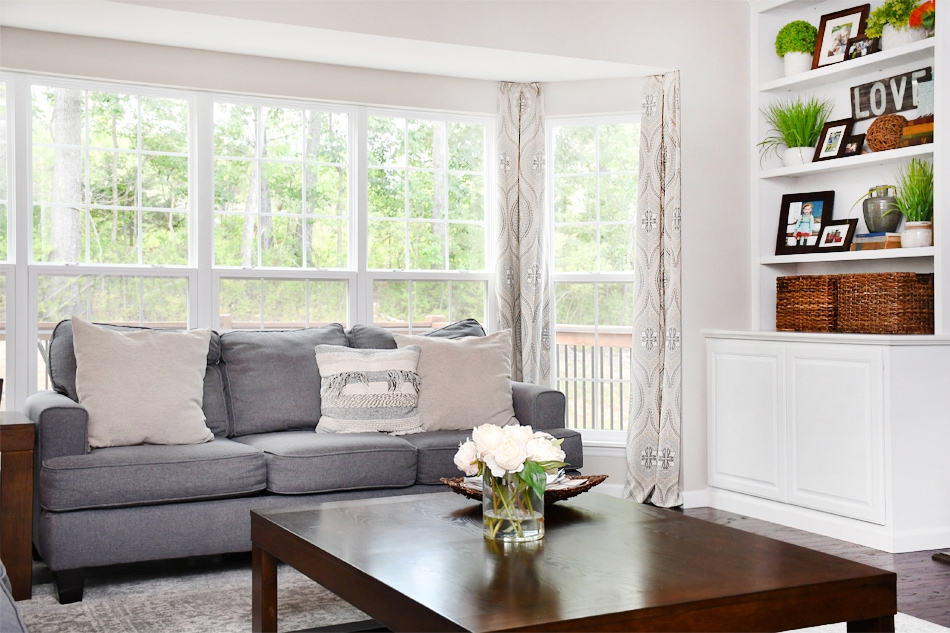 To the left of the couch we have a little end table that's also from Weekends Only (I guess they no longer sell it because I can't find the link online). Our coffee table matches as well. Love that the coffee table is oversized and the rich wood color complements our hardwood floors.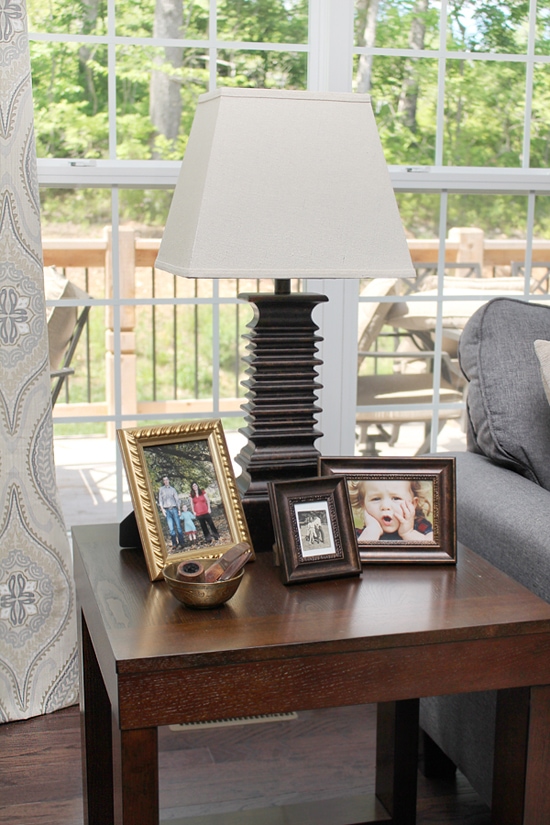 On the end table we have a little lamp, some family photos, and my late grandpa's old pipe and tobacco knife. I set it next to my favorite photo of him and my grandmother.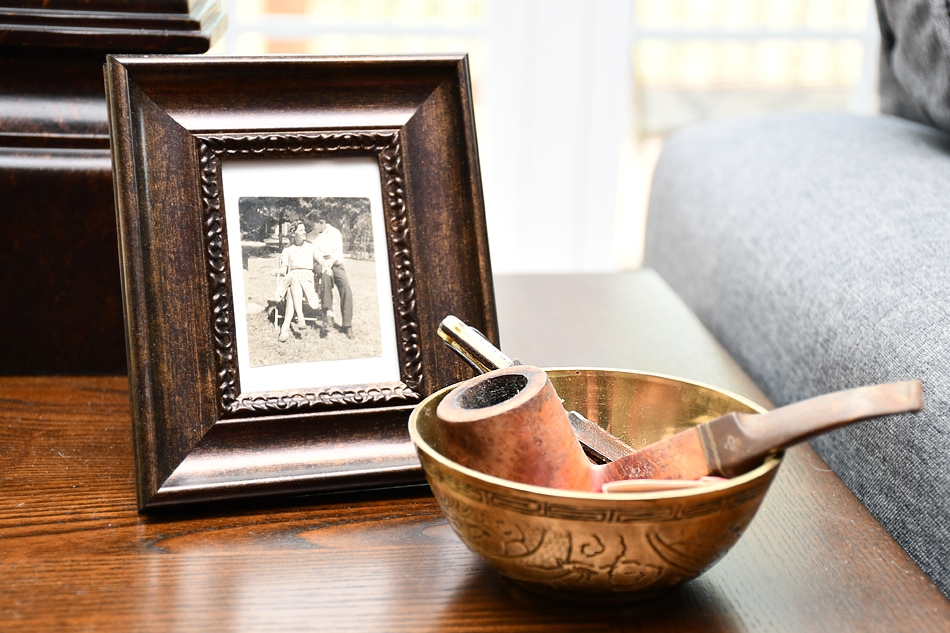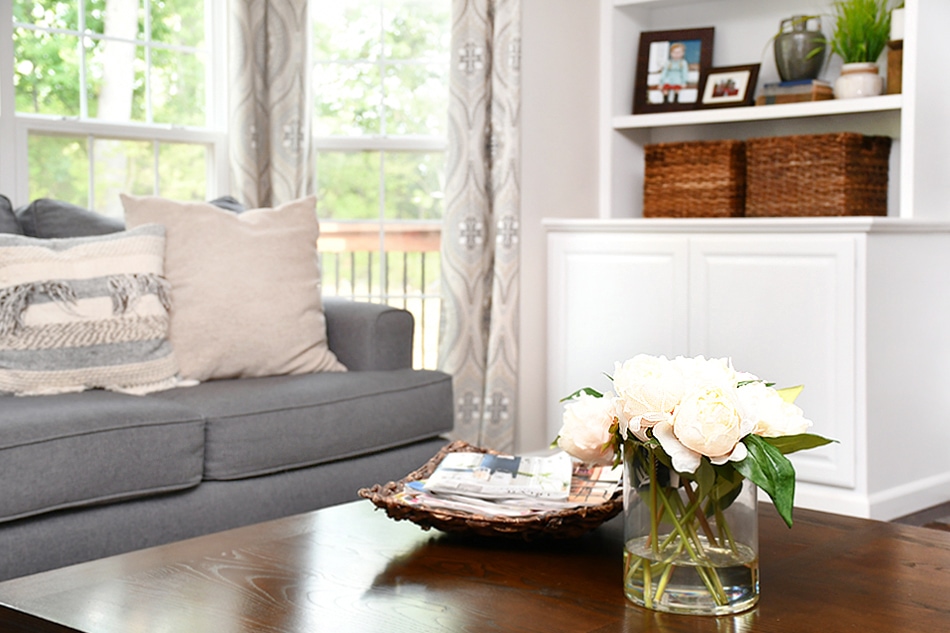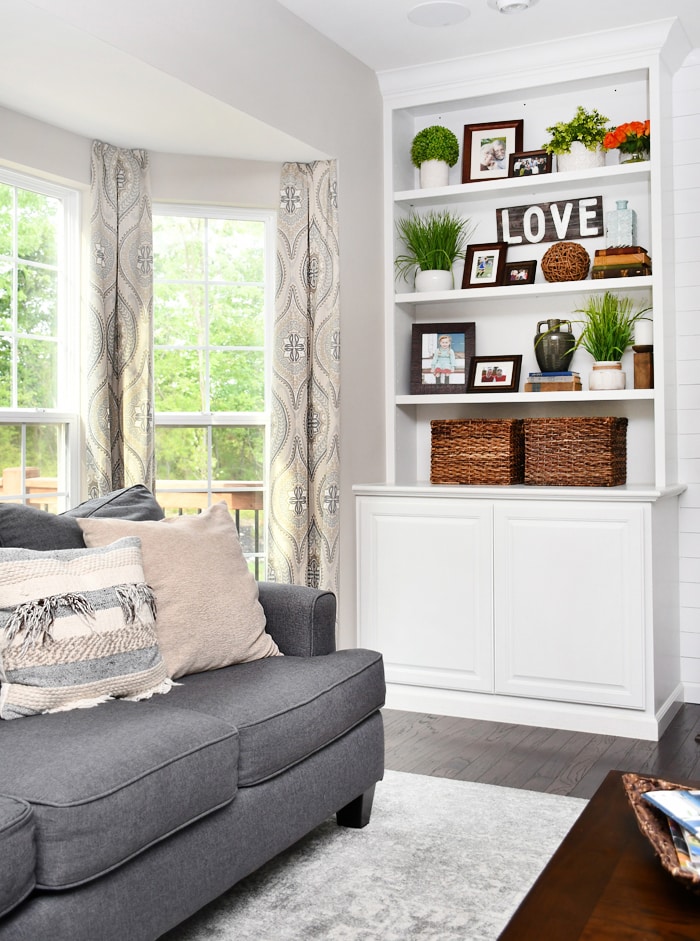 One of my favorite elements of the family room is our Laterna curtain panels. They match the Benjamin Moore Revere Pewter paint color perfectly. Keeping with the color scheme we switched out the original couch pillows to some oversized cream ones from At Home and a yarn accent pillow from HomeGoods.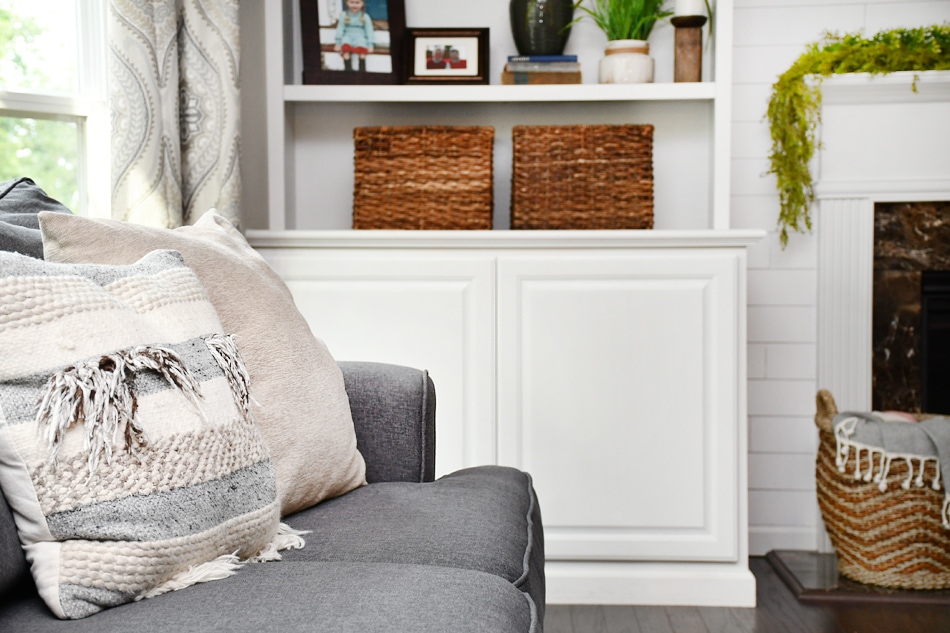 My favorite part of the family room is definitely the built ins. Over the past year we've switched around a couple things on the shelves, but nothing too major. We have tons of books on our built ins in the homework room so this space I was happy to fill with bright greenery and family photos.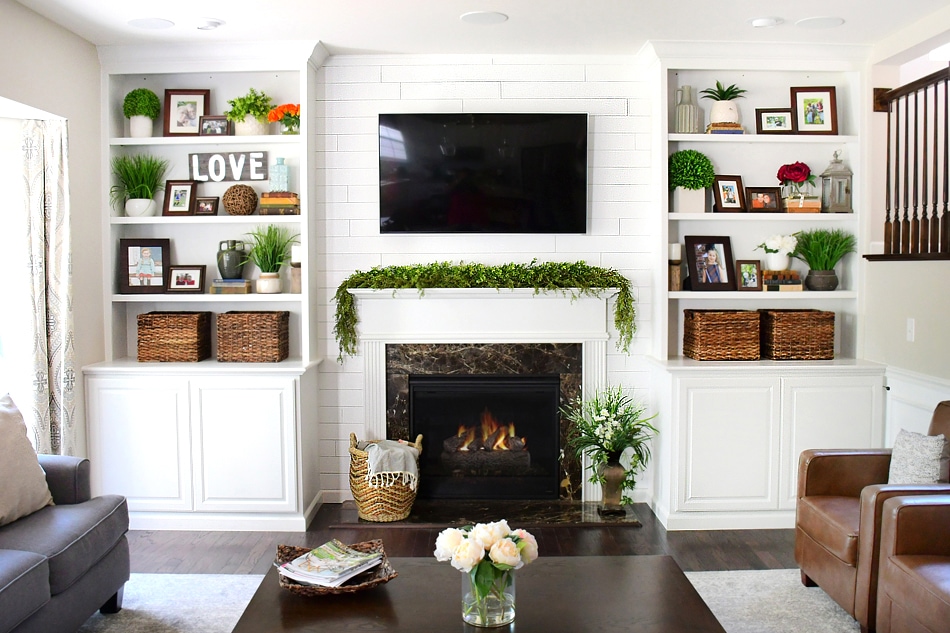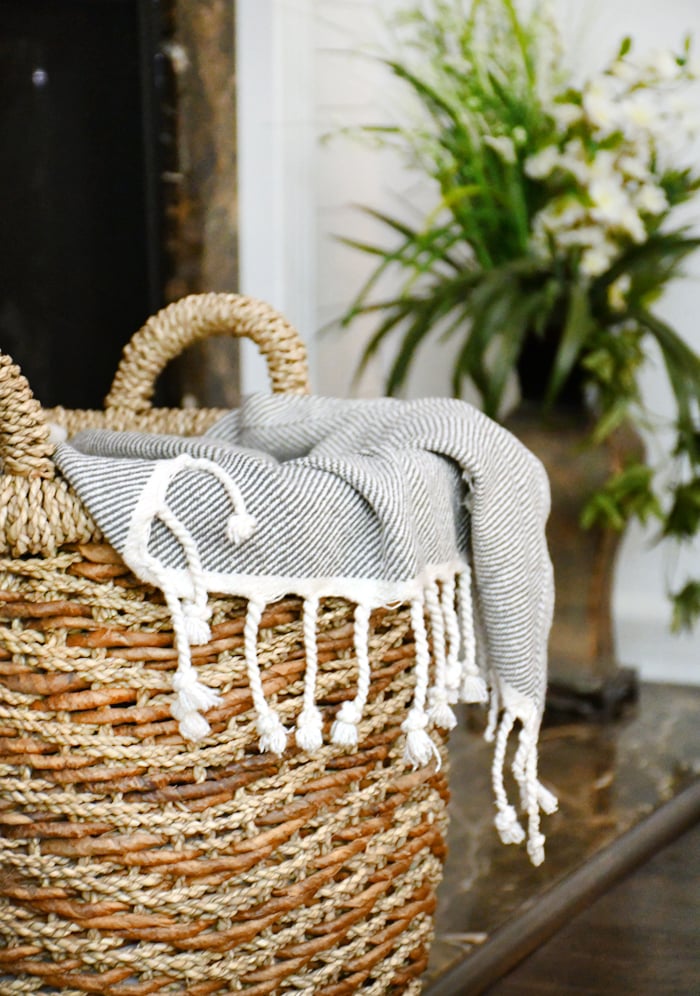 Moving to the other side of the room… Our two leather chairs from Target sit next to the staircase. They're super comfy and you can't beat the price, especially if you need two chairs in a room.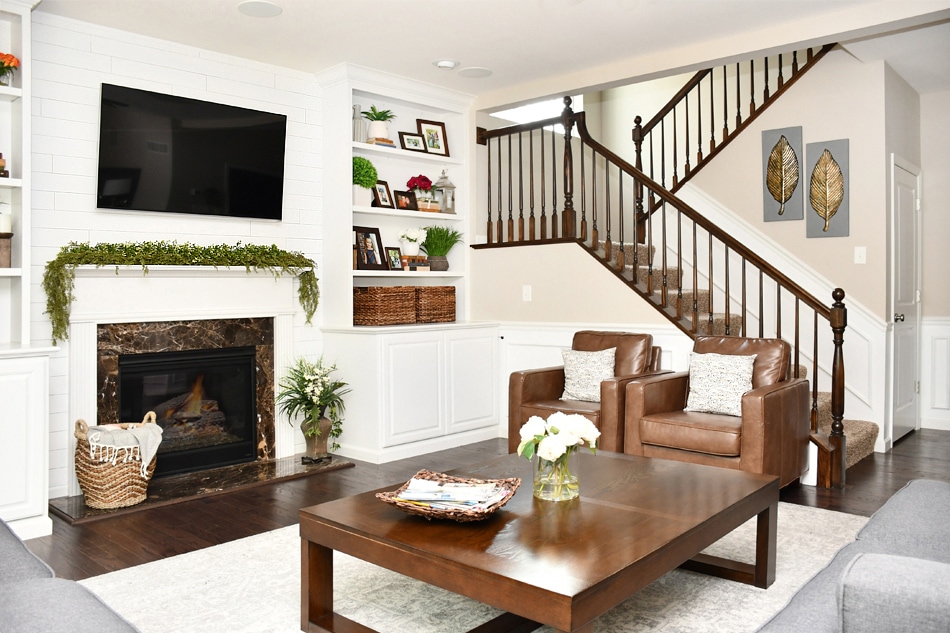 You can see we hung the gold leaf artwork that we upcycled from a Goodwill find at the staircase. Then the leather chair accent pillows were a last minute score from At Home. Love the little sprinkles of navy, gray and brown in them.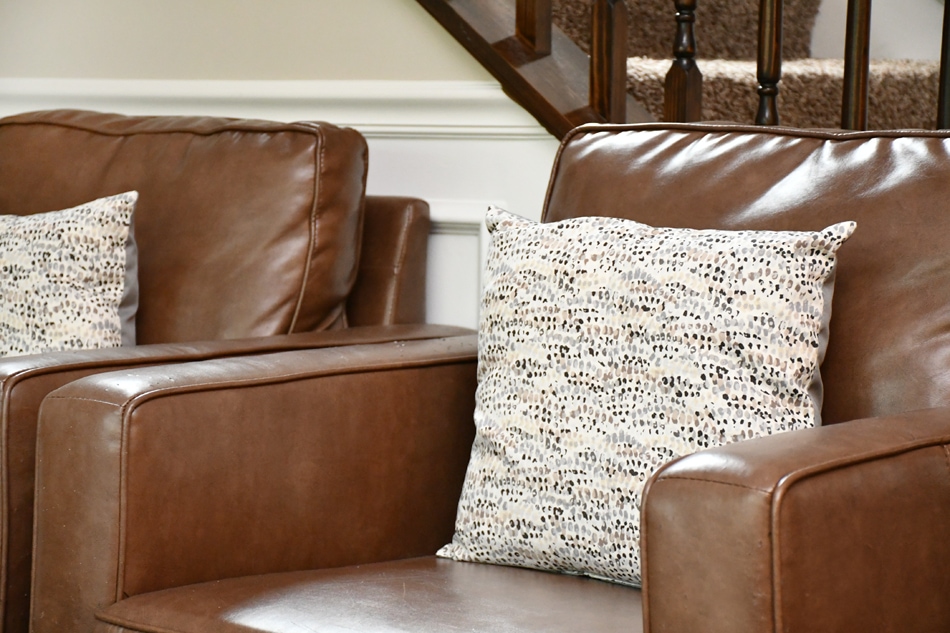 Looking back the other way you can see our homework room and breakfast room…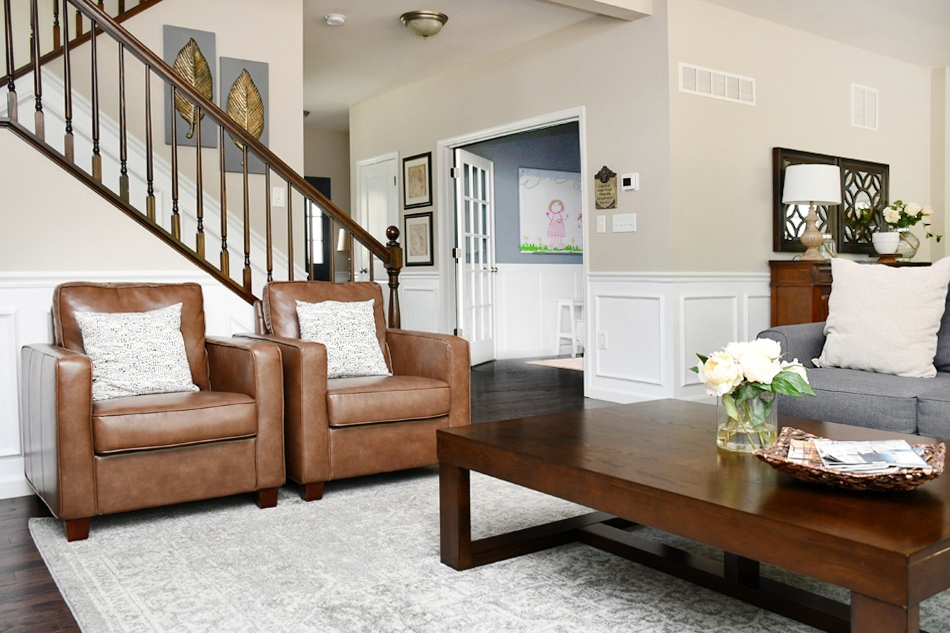 The area rug was our biggest obstacle in the room. We actually purchased three different rugs for this space. We just couldn't get over the shedding and dust from a sisal rug. So we guess the third time is a charm with this beautiful 9×12 area rug from Wayfair. Their website describes it as silver and ivory but it works perfectly with my blue gray couches. Definitely thrilled with our final choice!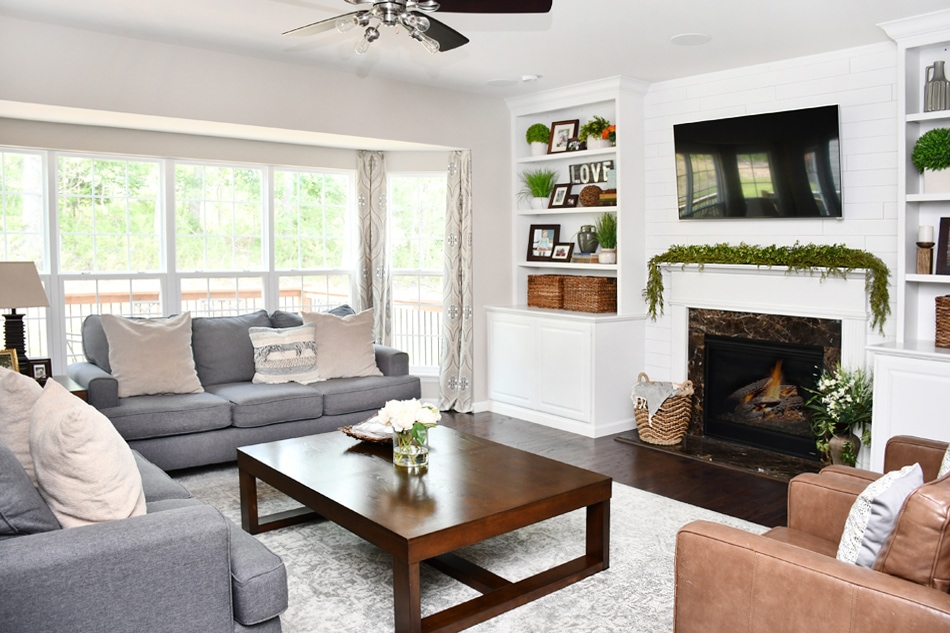 For our ceiling fan we switched out the globe lights with Edison bulb adapters. It was a super easy task to do and it made a huge difference in our family room. You can check out the full tutorial & video here.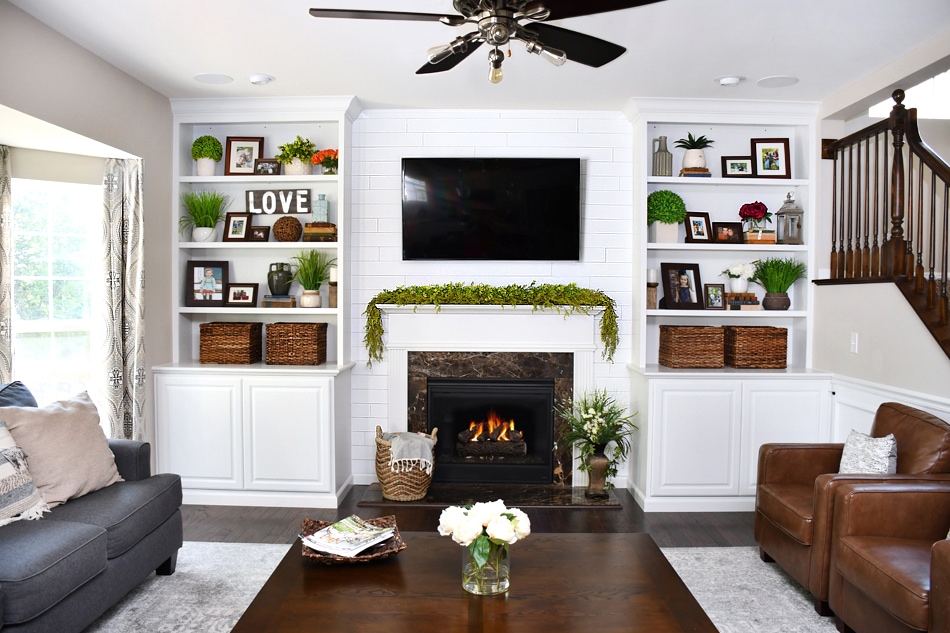 So yes… now this room is 100% DONE.
What do you guys think?
We're totally loving the dark couches with the white built-ins and shiplap.
Definitely one happy family over here!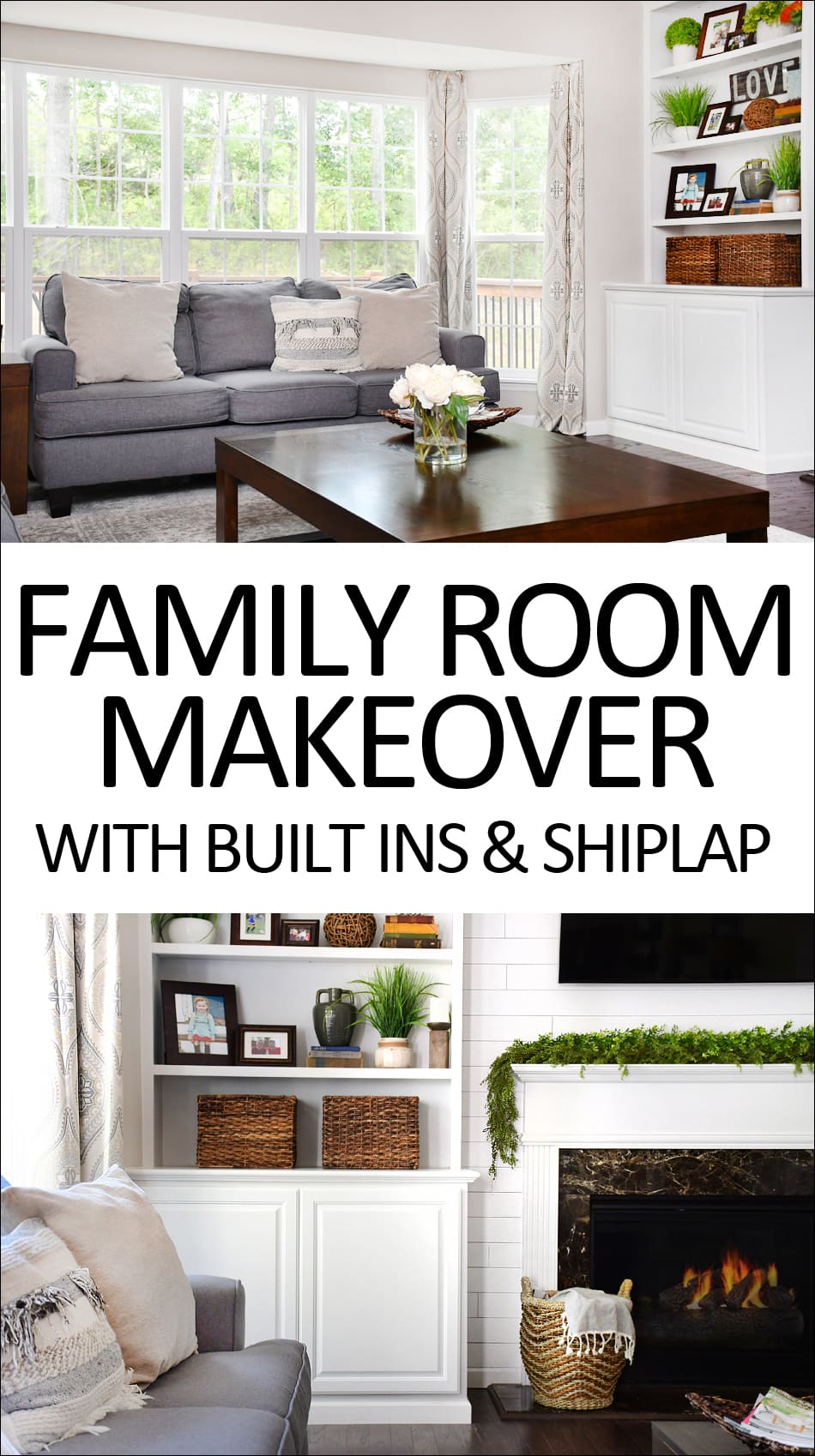 For more room makeovers, click HERE.