Sherwin Williams Dovetail is a popular paint color that can be used anywhere from the exterior of your home to even furniture items. Learn more about this paint color below
Sherwin Williams Dovetail (SW 7018) is a stunning warm gray paint color. Although it's a bit darker, it still feels very neutral. It would work in bathrooms, kitchens (even cabinets!), or a great color to refinish some furniture.
If you've been looking for a new paint color to spruce up your space, Sherwin Williams Dovetail Gray is an excellent choice. It's a rich, warm gray that's unlike anything I've seen. I can't wait to show you how this lovely shade looks both in and out of your home!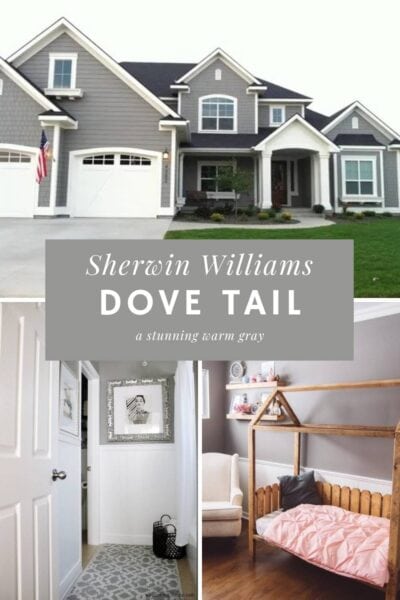 What Are the Undertones of Sherwin Williams Dovetail?
Dovetail has a nice warm feel with slight brown undertones. Because of its LRV (Light Reflective Value) of 26, the color reflects little light which means it will feel warm in most areas, even with a lot of natural light.
This is why this is such a great color for home exteriors because if your house is in natural sunlight all day, you still have a cozy, inviting feel to your home.
Is Sherwin Williams Dovetail Warm or Cool?
With its brown undertones, this means that Sherwin Williams Dovetail is a warm paint color.
Does Dovetail Gray Go With Agreeable Gray?
Agreeable Gray is a very neutral greige, but since they are both warm paint colors, they would pair well together. I would use Dovetail in a bedroom or bathroom and use Agreeable Gray on the main living area!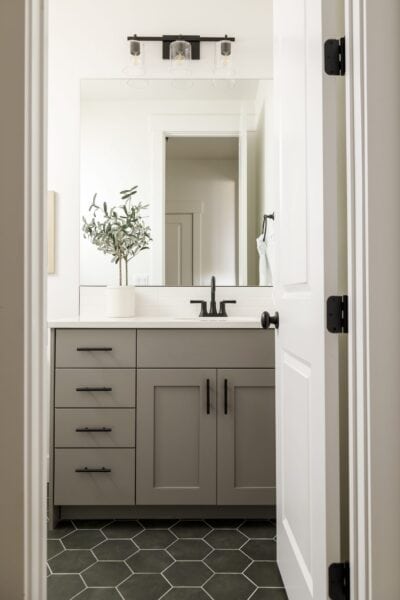 Another great option may be to use Agreeable Gray on your walls and then use Dovetail on cabinets or a bathroom vanity.
Sherwin Williams Dovetail Exterior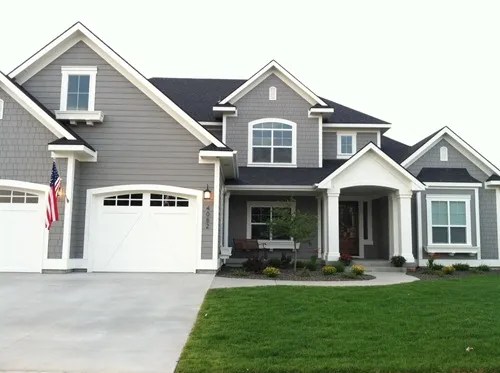 Like I said earlier, Dovetail on the exterior of a home can be a great option if you want a darker house but still want it to feel neutral.
Add black or sharp white accents in your home's exterior elements like garage doors, columns, or even shutters, and the combination will be a show stopper.
Sherwin Williams Dovetail In Real Homes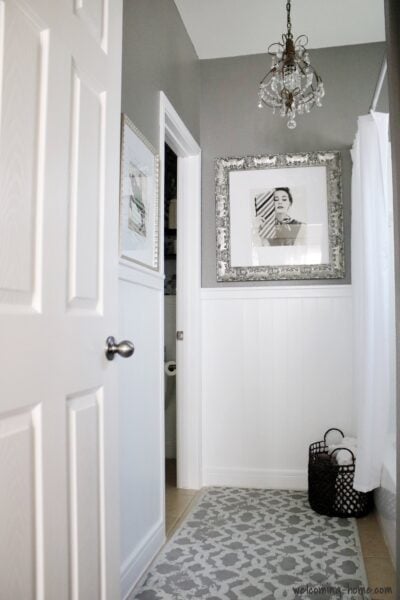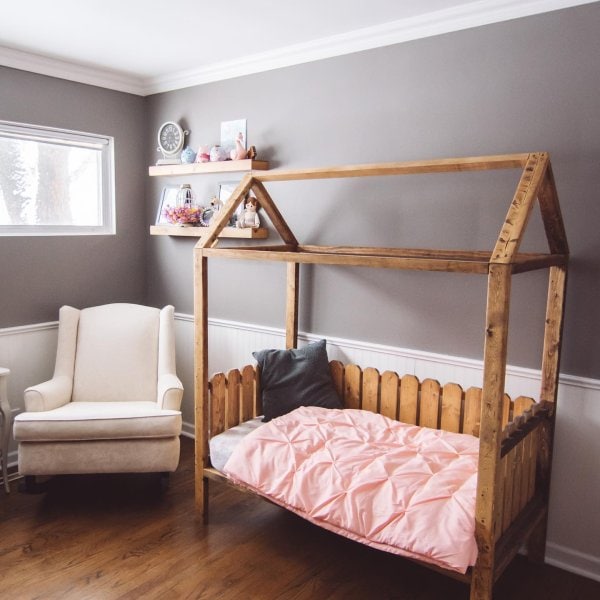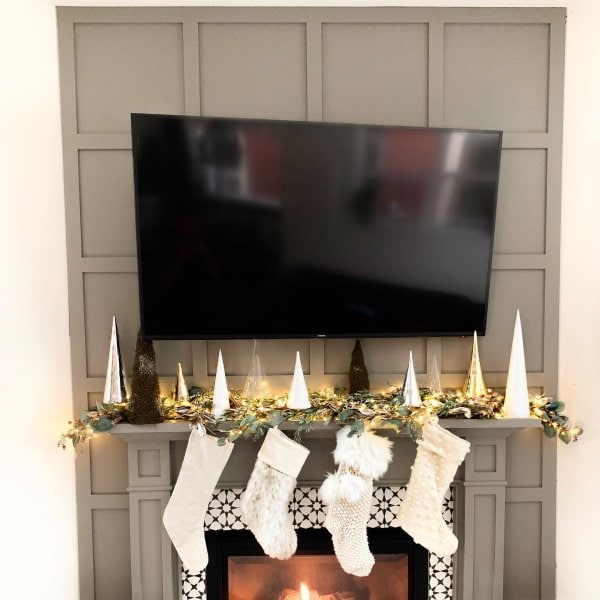 Sherwin Williams Dovetail Coordinating Colors
Because of its warm undertones, you'll want to choose coordinating colors that also have warm undertones, so they don't feel like they're competing with Dovetail.
As always, you definitely want to make sure that you are painting samples on your wall in natural light. If not, you'll never know how this color will look in your own space. Renderings on computer screens or graphics are never correct.
Here are a few coordinating paint colors that I love and would recommend using with Sherwin Williams Dovetail: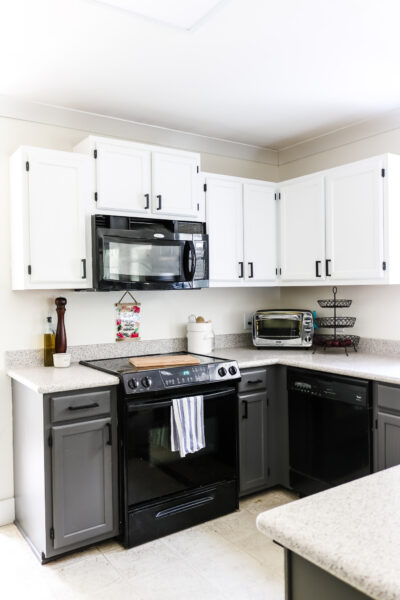 Sherwin Williams Peppercorn
Peppercorn is one of my favorite darker paint colors. It's great if you want to add drama without going entirely to a color like Tricorn Black. Because Sherwin Williams has warmer brown undertones, it would be a great match with Dovetail.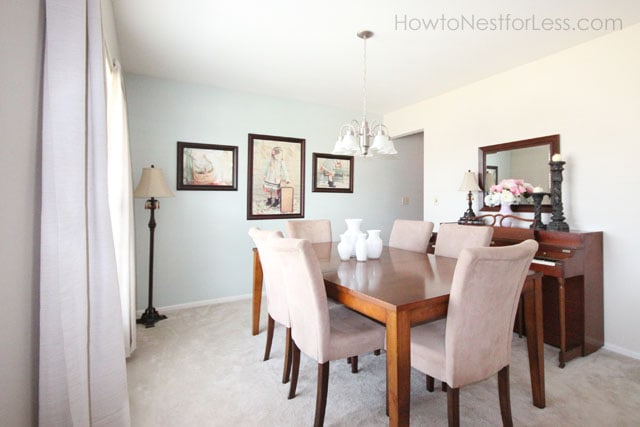 Sherwin Williams Sea Salt
I love Sea Salt for many reasons, but the main one is its versatility. You can use the color anywhere, and for the most part, it blends right in, but in other lights, you can see the color appear, and it's stunning. With the warmth of Sherwin Williams Dovetail, I think these 2 would be a great combination. Especially if you did Sea Salt on the walls and maybe Dovetail on cabinets or a piece of furniture.
Sherwin Williams Eider White
Although you may be fooled by the name, Eider White isn't white at all. It's actually a very light warm grey. This could be a fantastic idea for a striped accent wall or even in a dining room with a two-toned wall.
Sherwin Williams Dovetail On Cabinets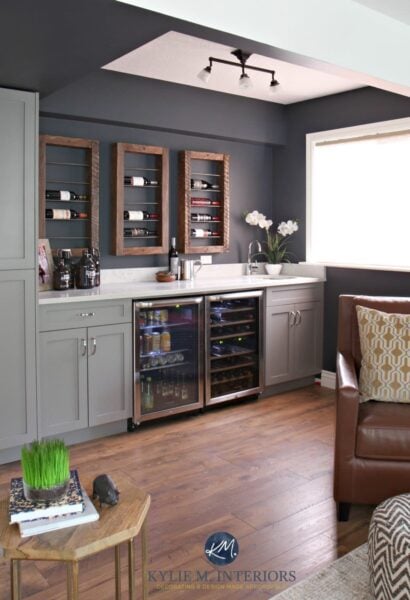 I think Dovetail is a perfect cabinet color. For the darker cabinets, you can go with Dovetail as is and then paint your walls a light color like Sea Salt (which would be great since it reflects so much light and can make your space feel bigger). Alternatively, you could go with a color like Eider White on the walls instead of Sea Salt.
This will add a little bit of color and warmth to your kitchen to create a timeless look and feel, which will be great for resale value.
What Is the Best White Paint Color for My Trim if I'm Painting My Walls Dovetail?
When choosing a trim color for Dovetail, you want to. Be very cautious of undertones. Choosing a creamy white may make the trim look yellow since you have warm trim and warm paint on the walls.
If this were me and my house, I would choose Sherwin Williams Extra White. This color is a "neutral" white with subtle undertones, but it will look great without feeling too cold or sterile because of its crispness.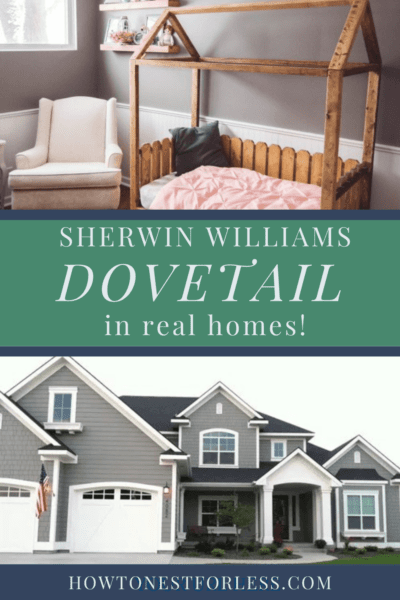 Sherwin Williams Dovetail is a great paint color for any space. Whether you're looking to use it on the interior or exterior of your home, this warm grey hue will work beautifully in kitchens and bathrooms as well as bedrooms and living rooms alike.
It also goes nicely with warmer colors like browns, yellows, oranges, reds, and even blues! Dovetail makes for a timeless paint color that can be used time and time again.