Another room knocked off our to do list in the new house… our powder room! Funny how completing such a small room can put a big smile on my face. I'm totally crushing over this powder room makeover!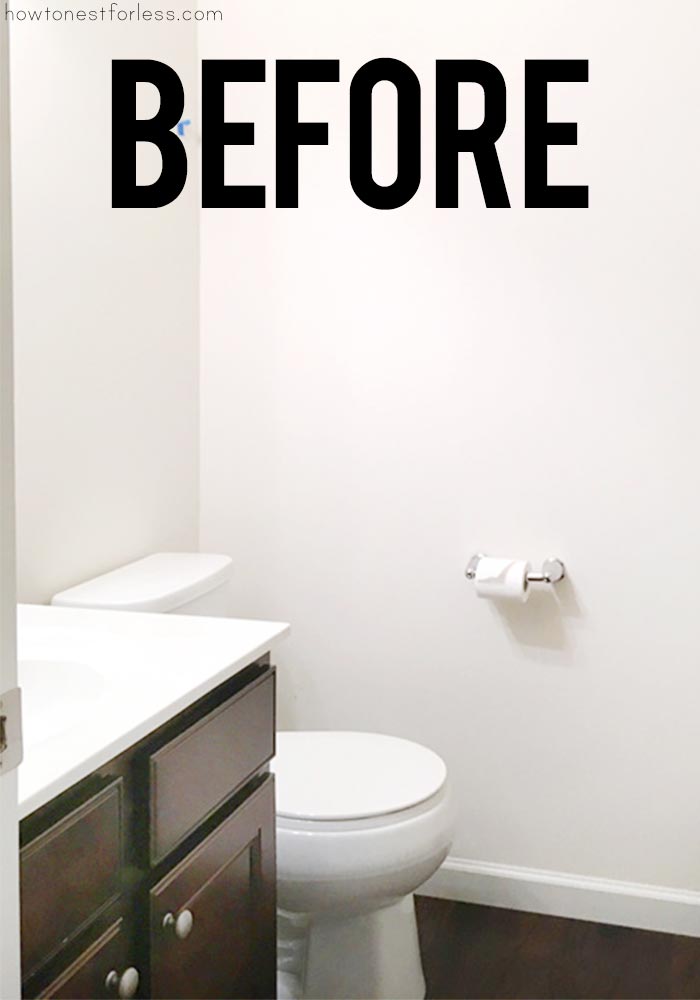 We started by painting the walls Oyster Bay by Sherwin Williams and then adding bead board wallpaper and a thicker chair rail. The Oyster Bay paint color looked really dark at first, which is why I added the bead board. With such a small room, I really wanted to lighten up the space!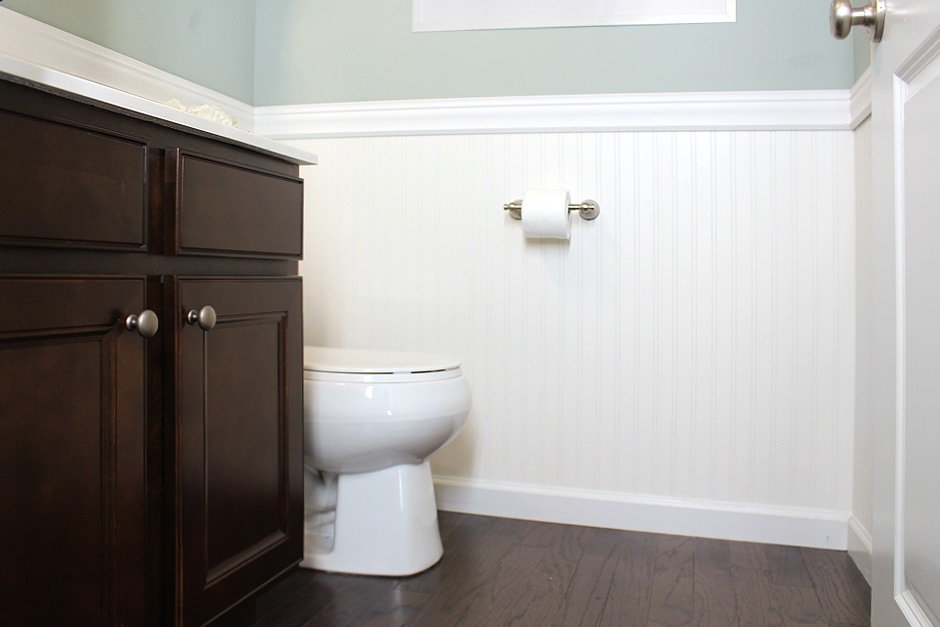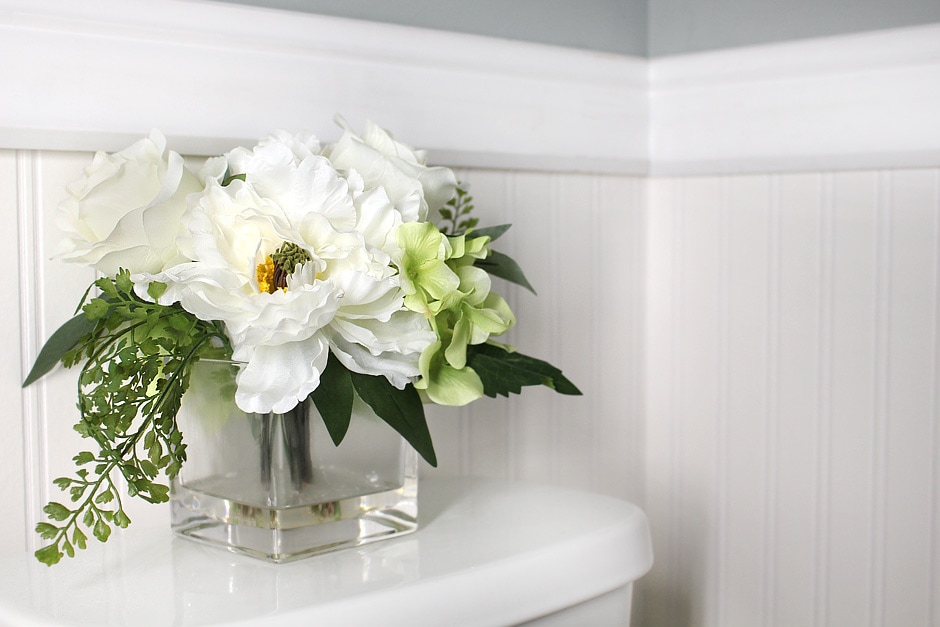 I think my favorite find during this whole powder room makeover was the old barn framed photograph I snagged from Hobby Lobby. The colors are so perfect for this room. It was one of those things where I was stumbling around the aisles for almost an hour and then stumbled upon it on my way out the door!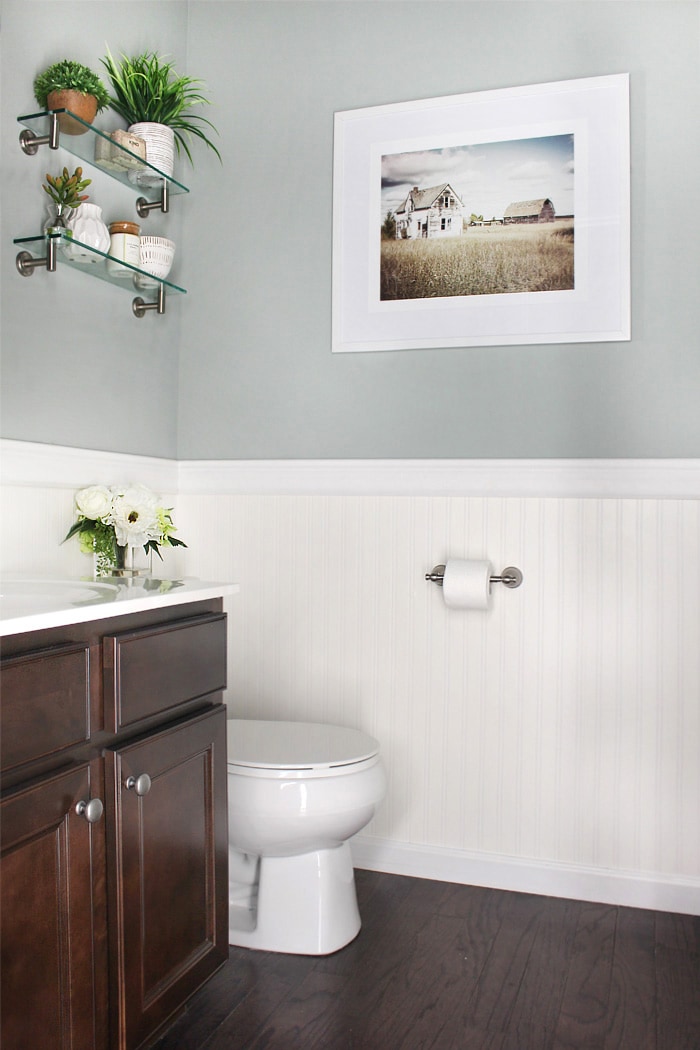 To the left of the new painting we added some Gatco 20 inch glass shelves and finished them off with some greenery, candles, and some sweet smelling soaps my sister-in-law gave me.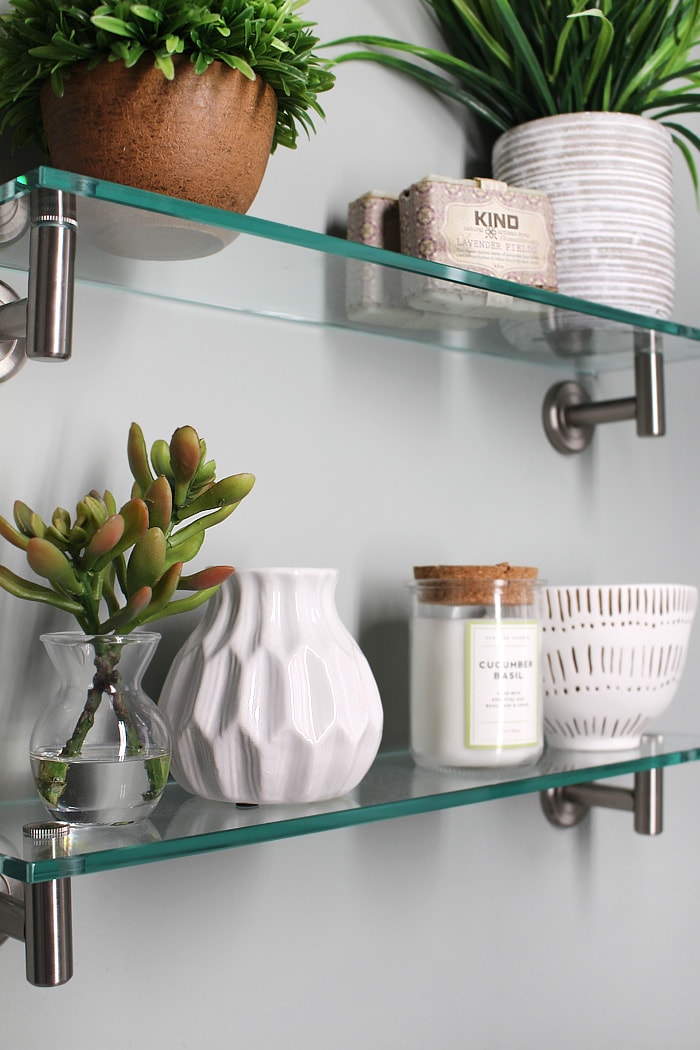 Our goal was to take down our boring builder grade mirror (because I hate them), so we did. In its place, we added a large rectangle tilt mirror. We also snagged a new towel hook and toilet paper holder.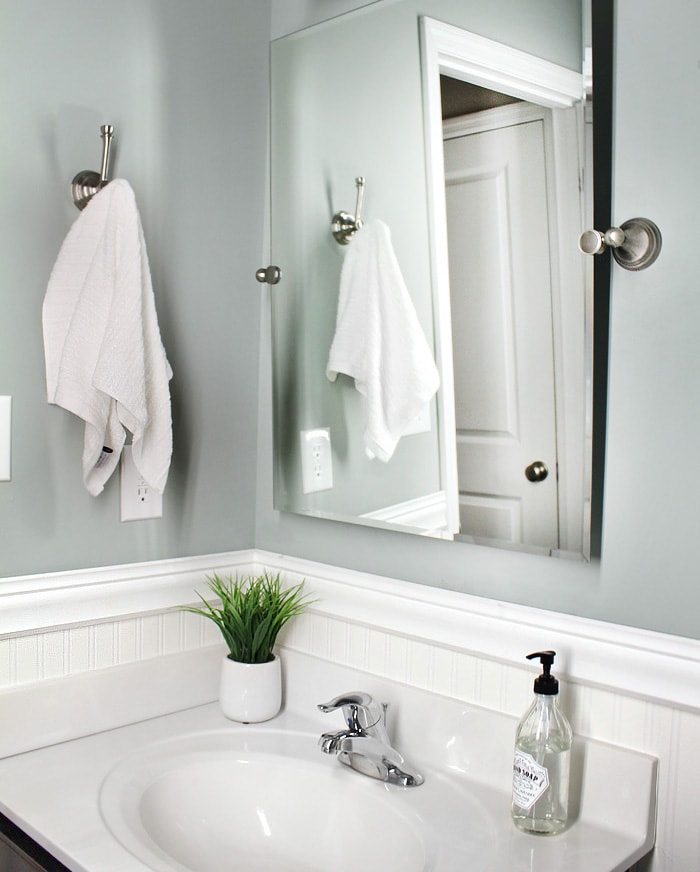 We decided to keep the cabinetry our dark, rich wood. It goes nicely with our hardwood flooring and really complements the green Oyster Bay paint color.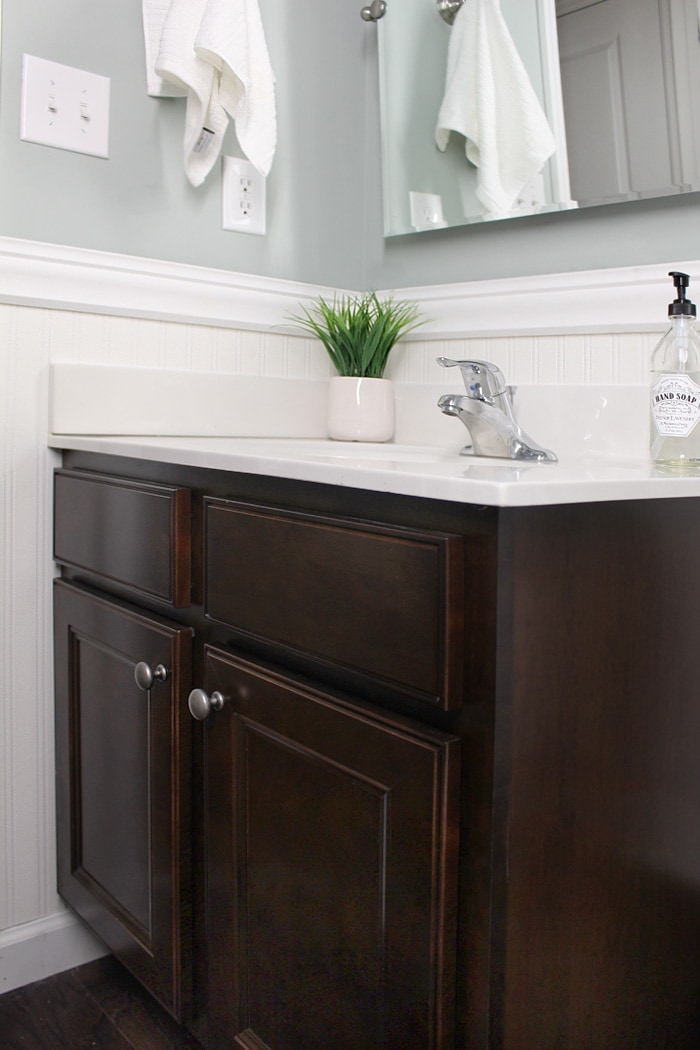 And here's a little before and after for you…
Such a difference!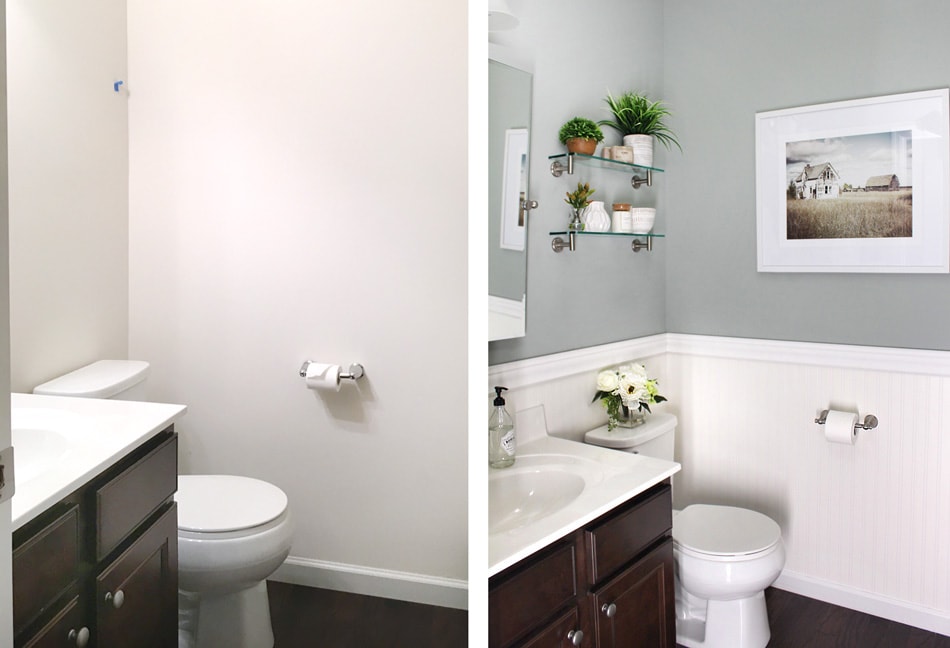 Later this week we'll give a little more information about working with the bead board wallpaper (why we used it, the installation process, and what we really think of it!). Stay tuned!
If you want to see more room makeovers, click here!