I am sharing my best tips and tricks tutorial for bead board wallpaper!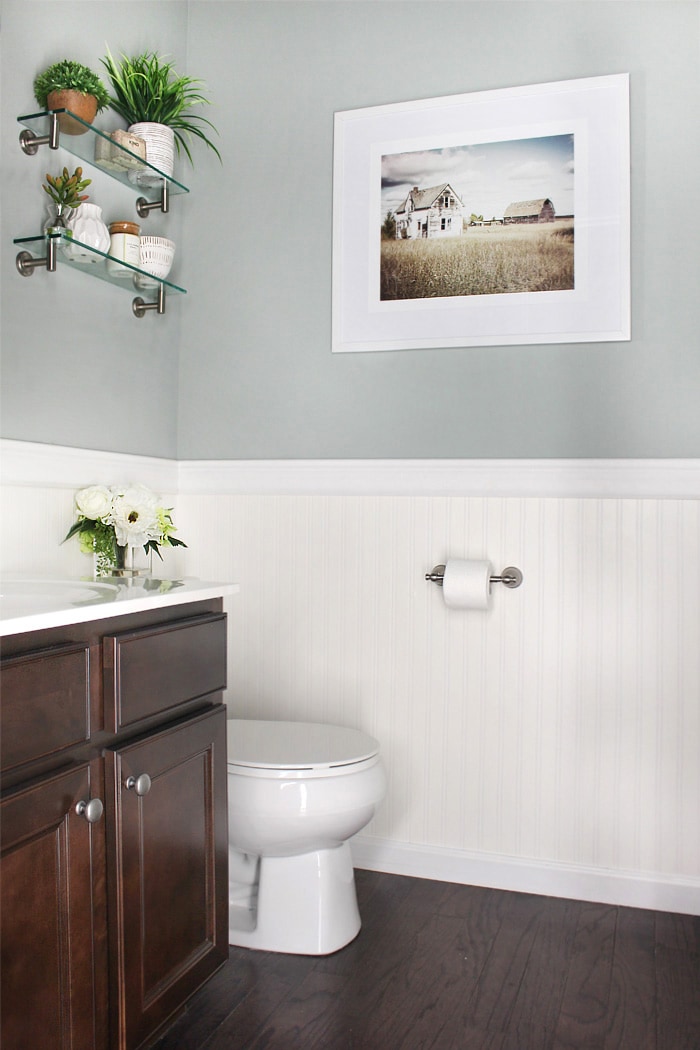 Monday I showed you guys our new powder room makeover. And yes, I'm now that person that says "do you want to come see my bathroom?". Not even kidding. The best part of this room? Bead Board Wallpaper (yes wallpaper).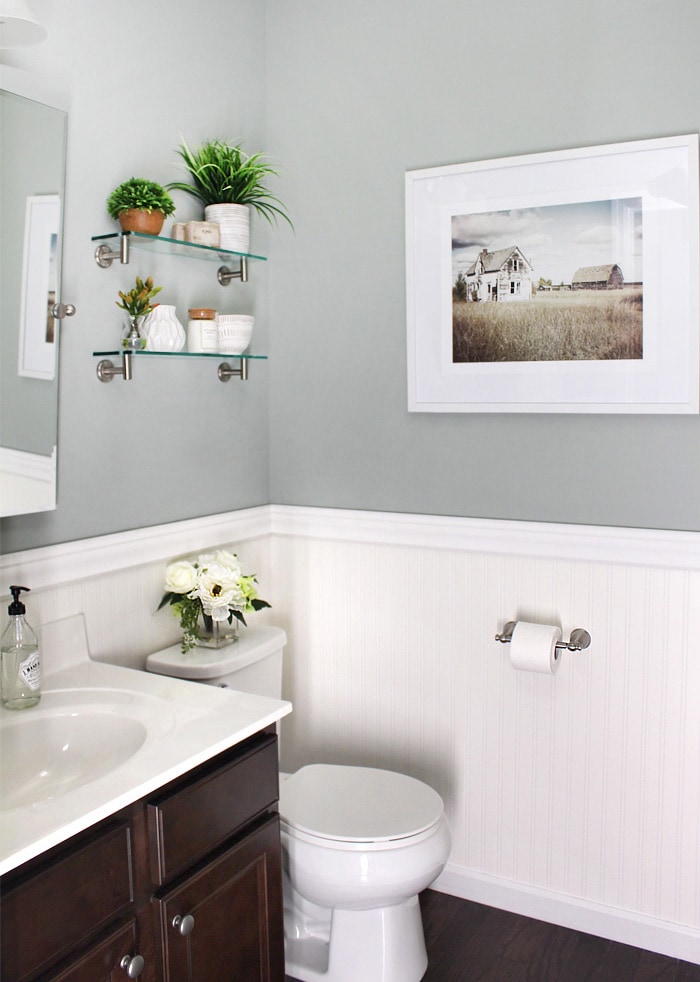 So the biggest change to the bathroom was our bead board paintable wallpaper that we snagged from Amazon. We decided to do the wallpaper over actual bead board because 1) we didn't want to remove the baseboards, 2) I love the ease of wiping down wallpaper in bathrooms, and 3) it's easy to install and only takes a few hours!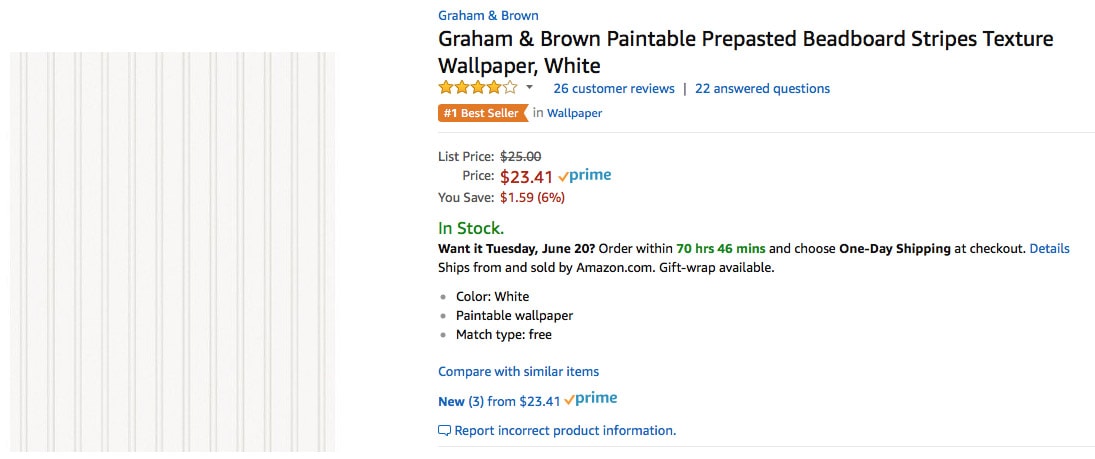 First thing we did was cut the wallpaper roll into 36 inch strips (we have 9ft ceilings so I went a little higher than normal). We used a carpenter square to make sure we were cutting straight and even.
Then we soaked the lovely wallpaper in water for a few minutes, then stuck it up on the blank wall. We made sure the wallpaper was flush with the baseboard and didn't worry so much about the top since we knew we'd cover that with the chair rail molding.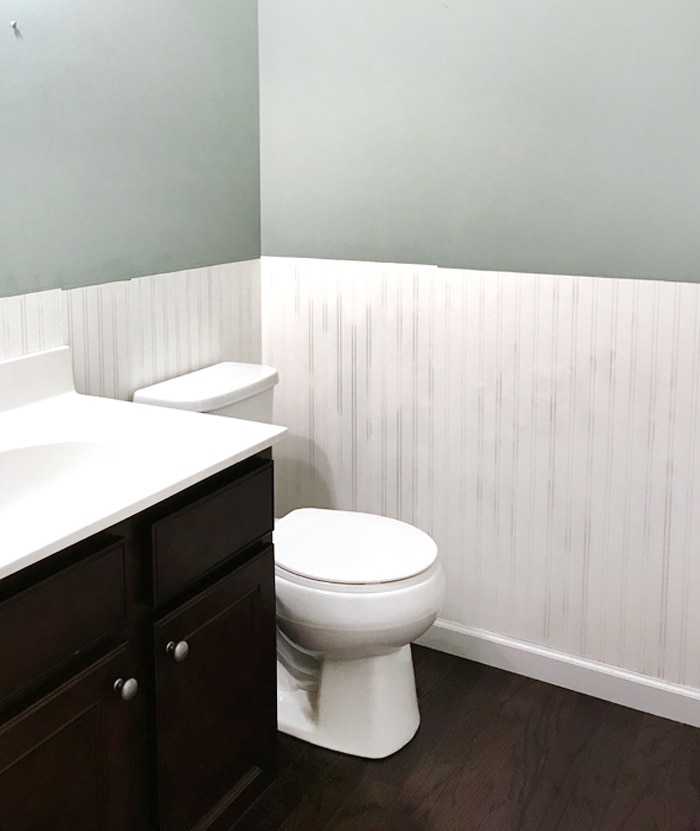 We used a wallpaper smoothing tool and a wallpaper sponge to remove the excess wallpaper paste. Then it was onto the next section of bead board. We used an x-acto knife to trim around the bathroom cabinet and sink.
Now, you'll notice in the photo above it looks dark in some areas. It's just the wallpaper drying. DON'T PANIC. It will dry opaque white. In fact, we wallpapered right over the SW Oyster Bay paint color and you can't even tell.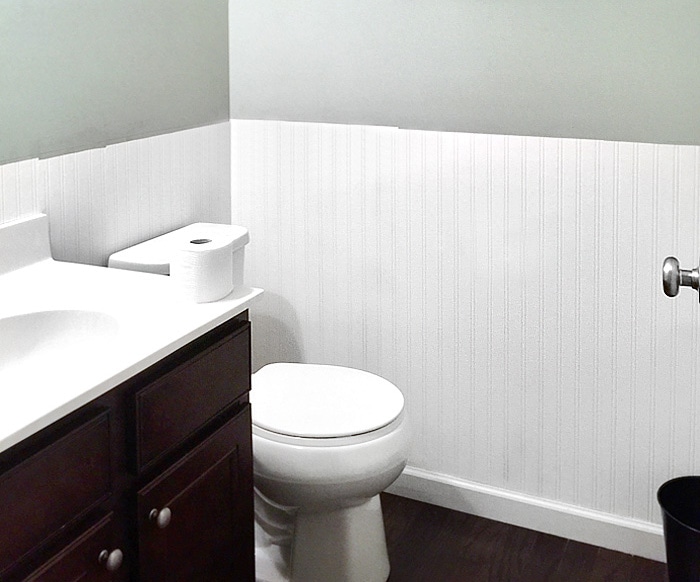 Once the wallpaper dried, we measured and cut the white moldings, then secured it in place with our Ryobi nail gun. We filled the gaps and then caulked.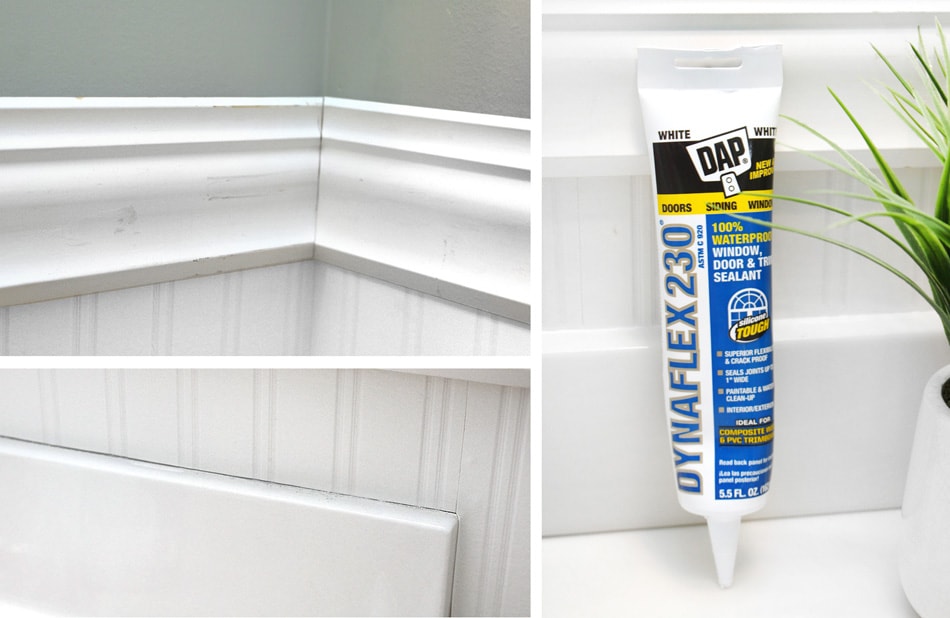 And there we have it! So happy we added this after we painted because the green color was a little much for this small room. The beautiful bead board wallpaper really balances the space and complements the white framed art. OH… and FYI… the bead board pre-pasted wallpaper is paintable, too!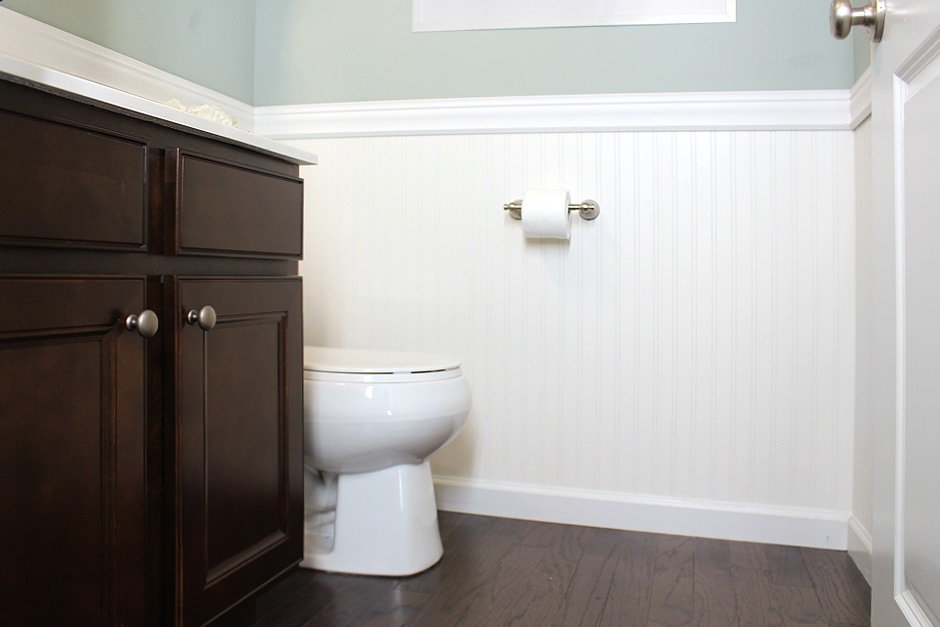 If you want to get the full details on the powder room, click HERE.