Did you hear? My mom gave me the best news in the world last week… She wants me to transform my younger sister's old bedroom into a guest bedroom/craft room! Yep, 100% creative freedom, plus none of the bills to go with it.
Seriously… Best. News. Ever.
So what look and feel am I hoping to achieve? Colorful walls and decor, plus bright white as a nice contrast. Wanna see some color palettes? These ideas are all from Design Seeds if you ever need some color inspiration!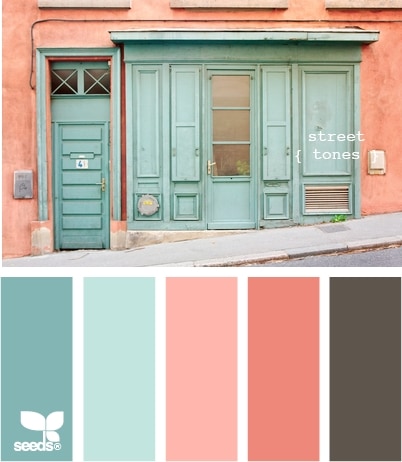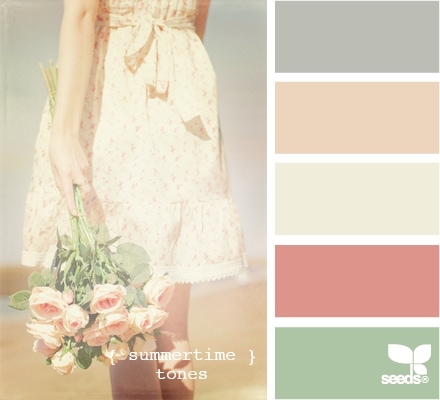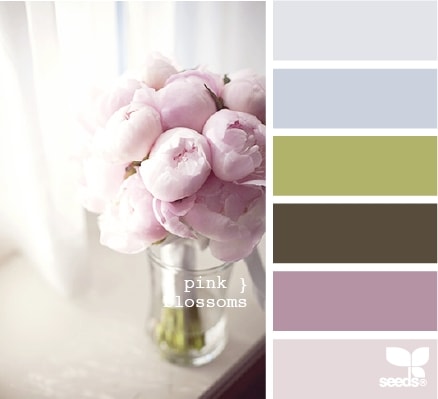 Pretty, huh? I'm going to try and find some curtains and accent pillows to match one of these palettes.
So will my mom go for bright colors? Well let's just say she doesn't have one boring, neutral room in her home! A couple of years ago she painted her kitchen cabinets a creamy yellow and I ADORE them. Her dining room has rose walls with white wainscoting and plantation shutters. Her living room has minty green walls with creamy yellow couches and rose colored chairs (trust me, it all works together).Yep, she LOVES color!
So, how about some inspirational photos?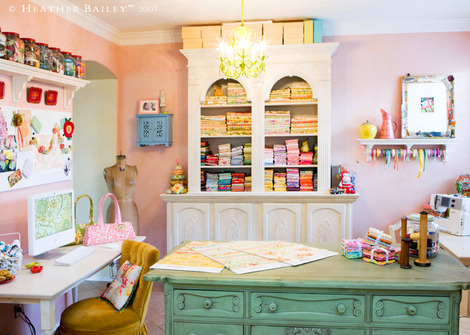 Check out this space (above and below) from Heather Bailey's studio. Unbelievable!!! Love the subtle shade on the walls mixed with the colorful center workspace. DROP DEAD GORGEOUS.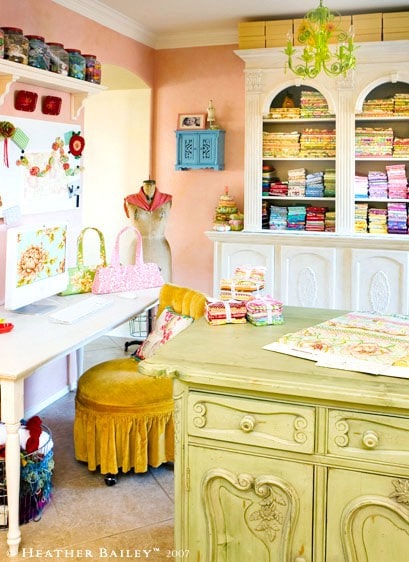 While I would love to copy everything from Heather's studio, I have to keep in mind that this space needs to be both a guest bedroom and craft room. We need to fit a daybed in the room somewhere (my daughter needs a place to spend the night, right?). So I'm thinking a corner desk. How about this gorgeous white one from Pottery Barn? LOVE.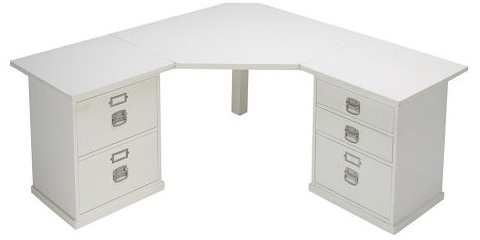 I also love this desk below and I've seen people around the web making these out of Target shelving units. I love the workspace and storage it provides! Yep, I think I could build this! (Oh, and so sorry. I can't find a source anywhere for this photo!!!)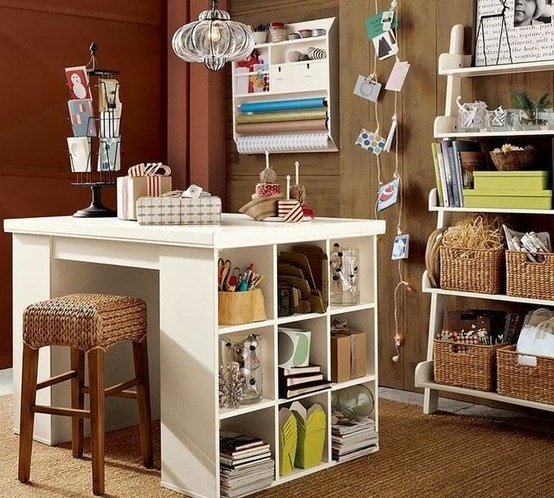 And my mom will needs lots of organization for her scrapbooking supplies. Check out this amazing Peg Board from Carole Janson below. YOWZA! I don't think my mom has THAT many supplies… but maybe close 🙂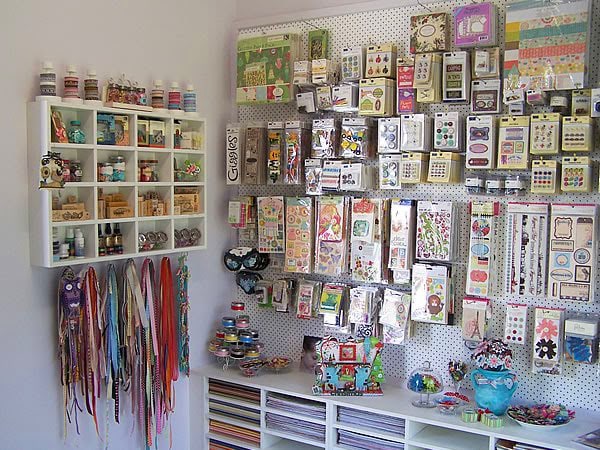 Maybe a stenciled accent wall behind the daybed? Check out these beauties from Cutting Edge Stencils. Oh my… You know how obsessed I am with stencils!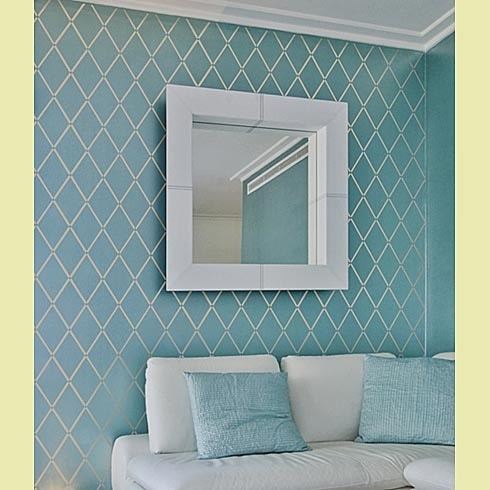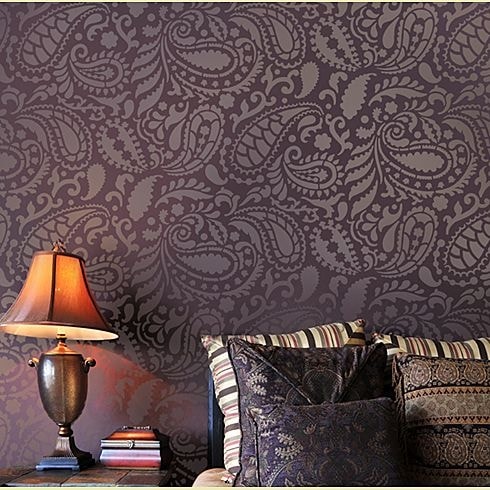 Now my father will also have to live with this space in their home so I can't go buck wild, but luckily their home is pretty colorful so I can experiment a bit. I'm pretty excited to get going. I guess the next step is a Mood Board! I'll keep posting about the progress and maybe take a poll here & there for input!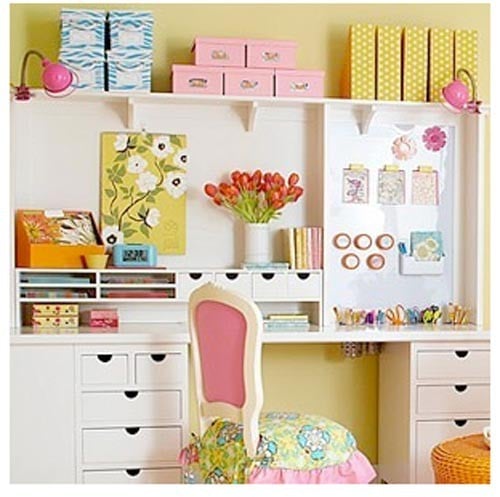 Source
WISH ME LUCK!