I just LOVE Valentine's Day. The house gets decorated in my favorite color (red), delicious chocolates and conversation hearts.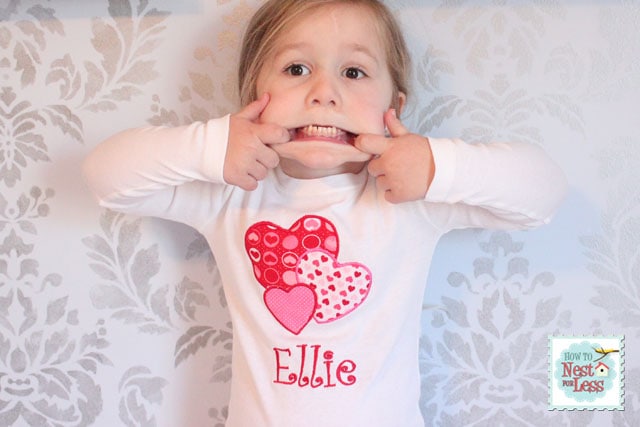 I was inspired by my Valentine's Day Series last week to get creative and start some new craft projects. I'm going to share an adorable Valentine's Day hanging sign with you over at Design, Dining & Diapers next Monday for her 14 Days of Love Series, but today I thought I'd give you a little info on my kiddo's adorable little shirt from The Black Sheep. LOVE this local find!! OH, and they're a sponsor of my 1000 Facebook Friend Giveaway going on NOW!

The Black Sheep is a custom monogramming shop with unique gifts for any occasion. I fell in love with this shop a couple of months ago and knew I wanted to get a personalized shirt for Valentine's Day for my little lady. SUPER CUTE!! We matched it with a red tutu from Target and she LOVED it!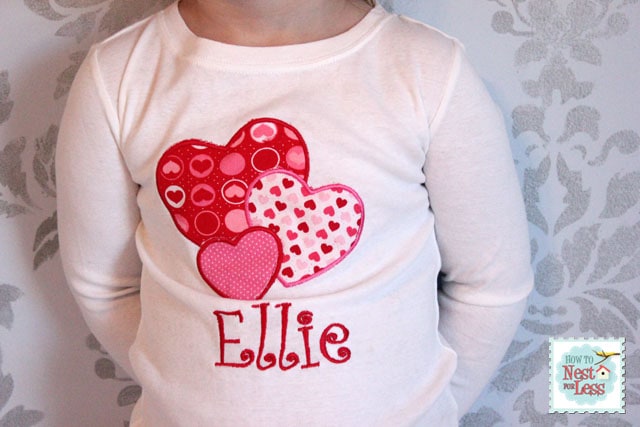 So what sets The Black Sheep apart from the other stores? All of their product pricing INCLUDES the monogram. Plus, not only can you purchase one of their many in-store products, you can also bring in your own personal items to have monogrammed. What a great Valentine's Day gift idea!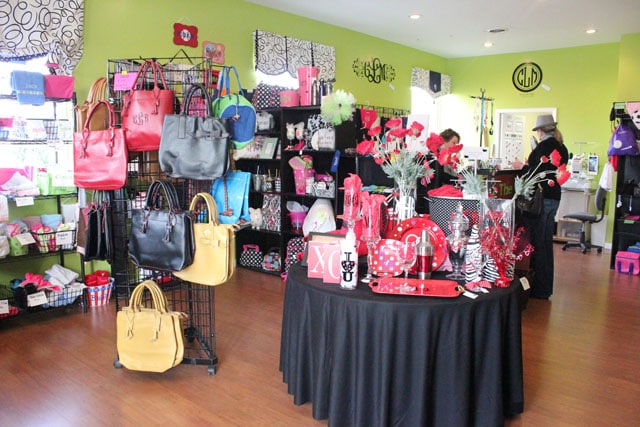 AND you can purchase many of their items on their website! Some of their popular items include: backpacks, cosmetic bags, coozies, duffle bags, headbands, lunch bags, market totes, messenger bags, purses, tote bags, and t-shirts.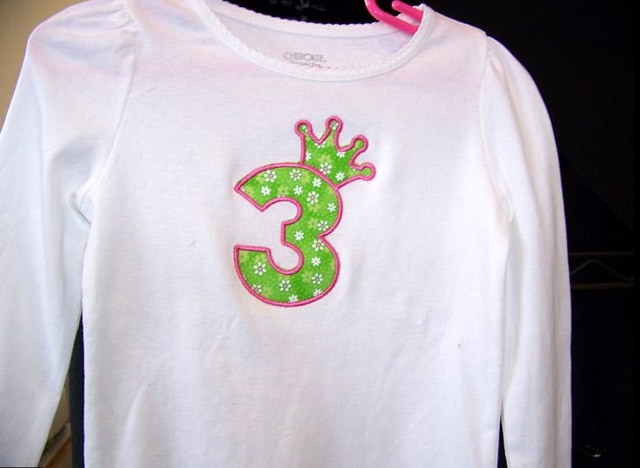 The Black Sheep has some great ideas for Valentine's Day gifts!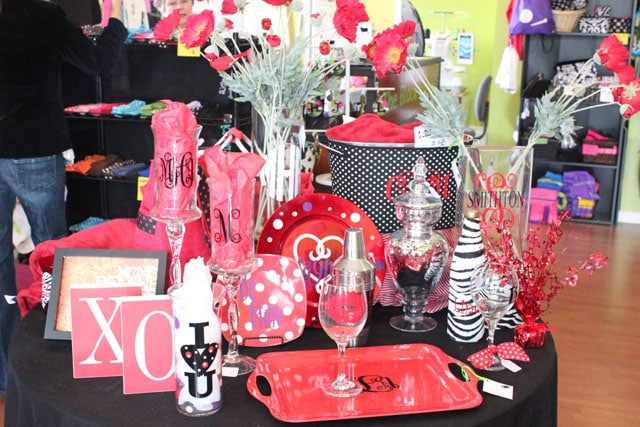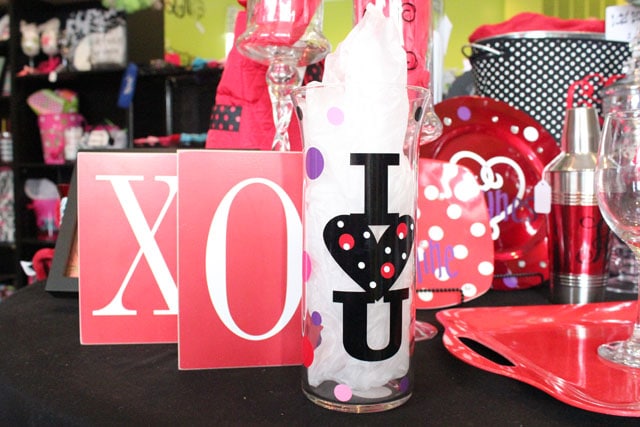 Wine bottle covers, trays, plates, personalized wine glasses and beautiful monogrammed decor. LOVE these ideas!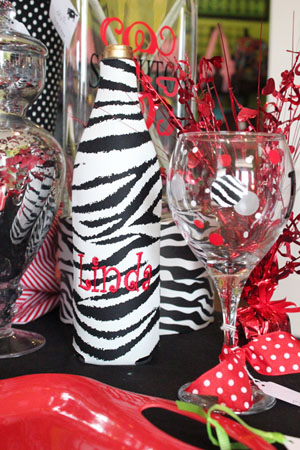 How about a perfect baby shower gift? A personalized onesie, diaper cover or embroidered burp cloth would be the perfect present!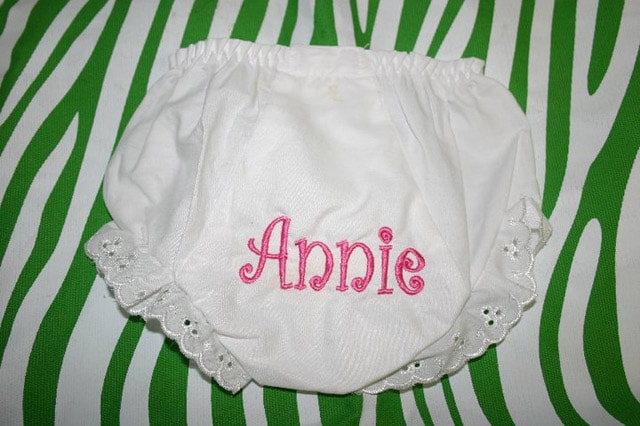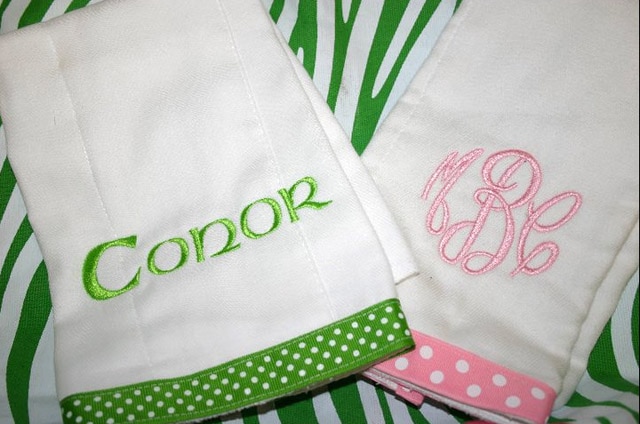 The Black Sheep has many monogram fonts available and also many appliques. Also, they've recently included vinyl monograms for use on many new items including wine glasses, platters, piggy banks, picture frames and more.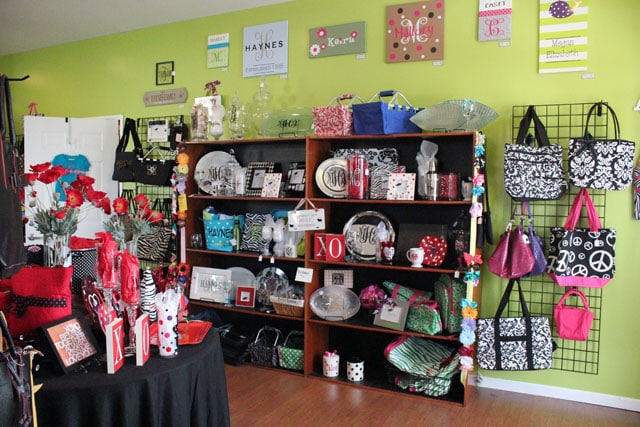 The Black Sheep also features custom window treatments, pillows and baby bedding.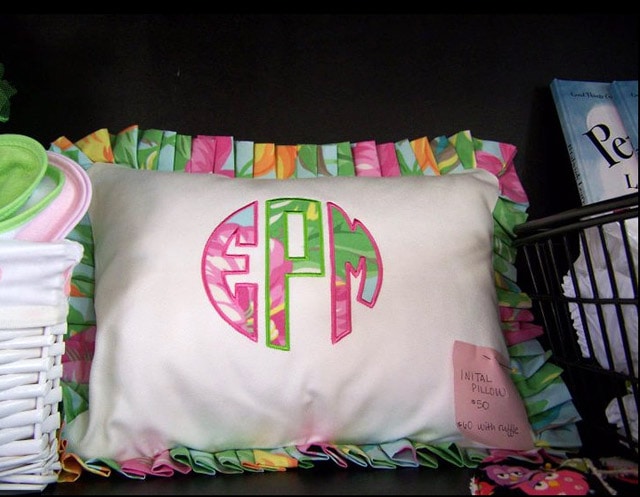 If you're in the St. Louis area, you can find The Black Sheep in Cottleville at 5359 Highway N. They also have a great website where you can view their products and order online: http://blacksheepmonograms.com.
Also, The Black Sheep would LOVE to have more Facebook Fans! https://www.facebook.com/baablacksheep You can get information on cool in-store events and special promotions if you click the LIKE button!
And don't forget to enter my 1,000 FACEBOOK FRIEND GIVEAWAY going on NOW! I have amazing prizes from Johnny In a Dress, Linen and Oak, and The Black Sheep Monograms! Click HERE to enter. Winner will be announced Friday!