This quick & easy recipe for Family Friendly Mexican Chimichangas is an absolute family favorite! My mother used to make this for us when we were growing up and now it's a go-to dinner for my family. This recipe makes 8 chimichangas. Hope you enjoy!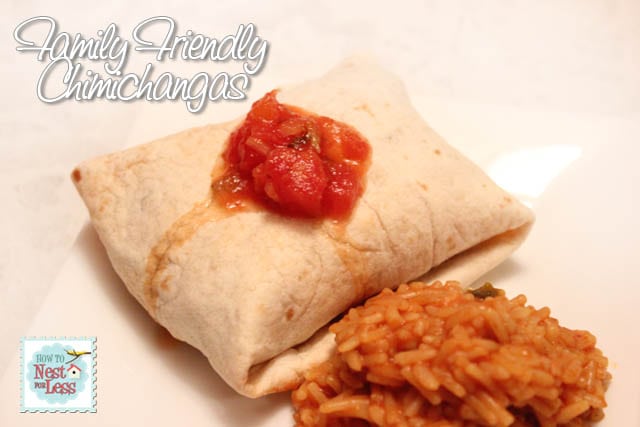 Pin It

Ingredients:
Flour tortillas
4 boneless chicken breasts
Taco seasoning
2 cups of shredded cheese
Salsa
Sour Cream
Optional: peppers, onions and black beans
Directions: 
Cut your raw boneless chicken breasts into cubes. Cook in a skillet until no pink remains. Add in taco seasoning and simmer for 5 minutes.
Put your flour tortillas in the microwave for about 20 seconds so they're easier to work with. Scoopabout 1/4 cup of chicken onto the center of the tortilla. Add 1/4 cup of shredded cheese.
Here's where you can make it unique to each person in your family. In my husband's chimichanga I add green peppers, onions and salsa. In mine I add some black beans. And in my 4 year olds: just plain chicken and cheese!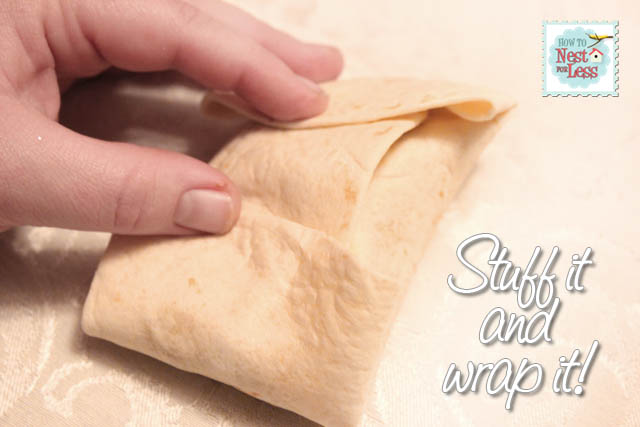 Next it's time to wrap the tortilla. Fold the left and right side over the filling, then fold over the top and bottom.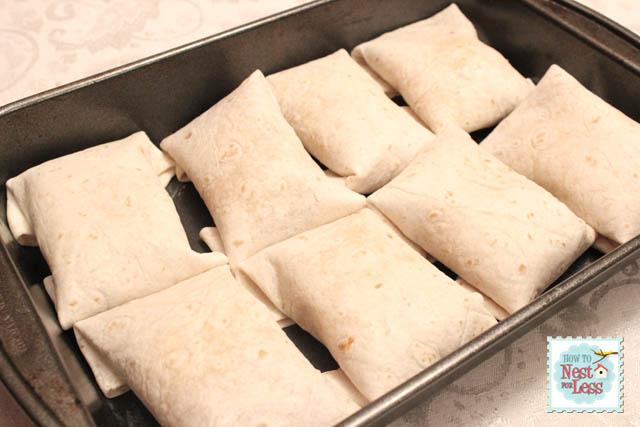 Place in a 9×13 inch baking dish. Bake on 350 for 25 minutes or until the top is golden brown and a little crispy!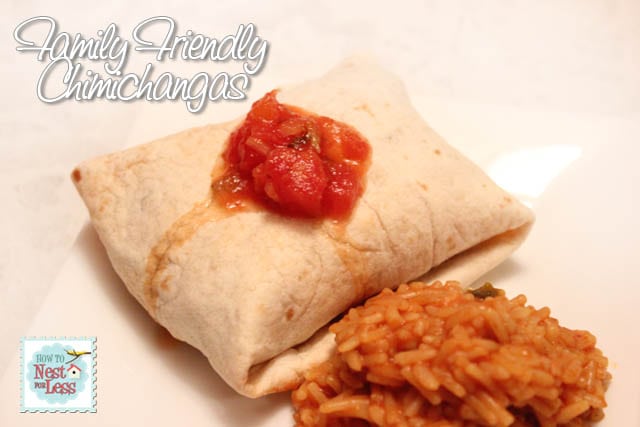 Garnish with sour cream and salsa. Hope you enjoy!