Foyer lighting options has been difficult to choose but we have narrowed it down.
One of the next projects on our to-do list is switching out some things in our entry foyer… most importantly, choosing the winner from our foyer lighting options!
We're leaning towards stunning oil rubbed bronze or black since the adjacent rooms to the foyer are the (still unfinished) dining room with our wrought iron chandelier and our homework room with the wood & black rustic pendant.
We're looking for a statement showstopping piece, and we'll need two of them for our front hallway/foyer. But we're having trouble narrowing it down so we thought we'd run a few by you guys! Here's the 9 we're interested in…
1  |  2  |  3  |  4  |  5  |  6  |  7  |  8  |  9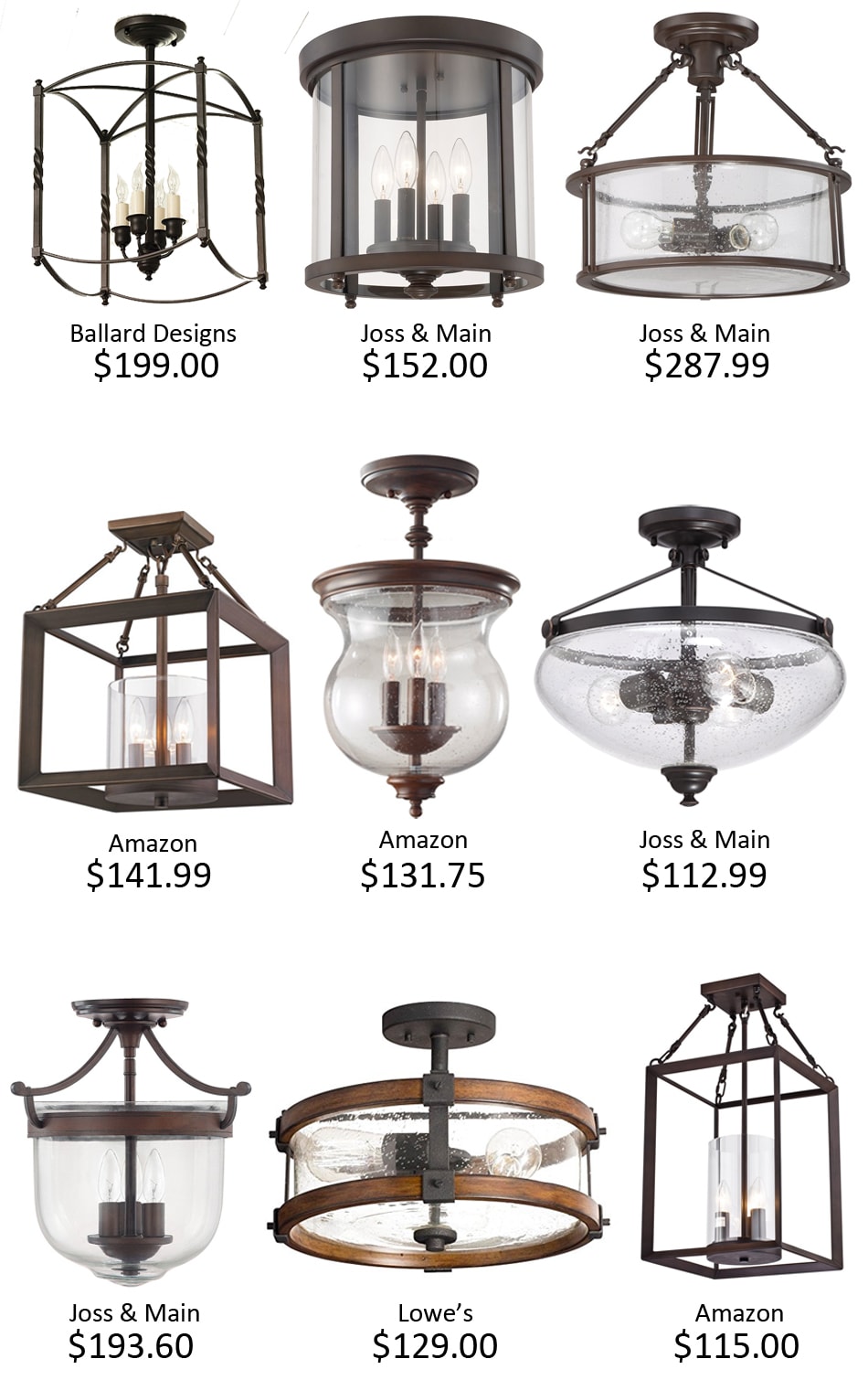 1  |  2  |  3  |  4  |  5  |  6  |  7  |  8  |  9
And here's a fun little gif animation showing how they'd look in place.
(size and placement may vary)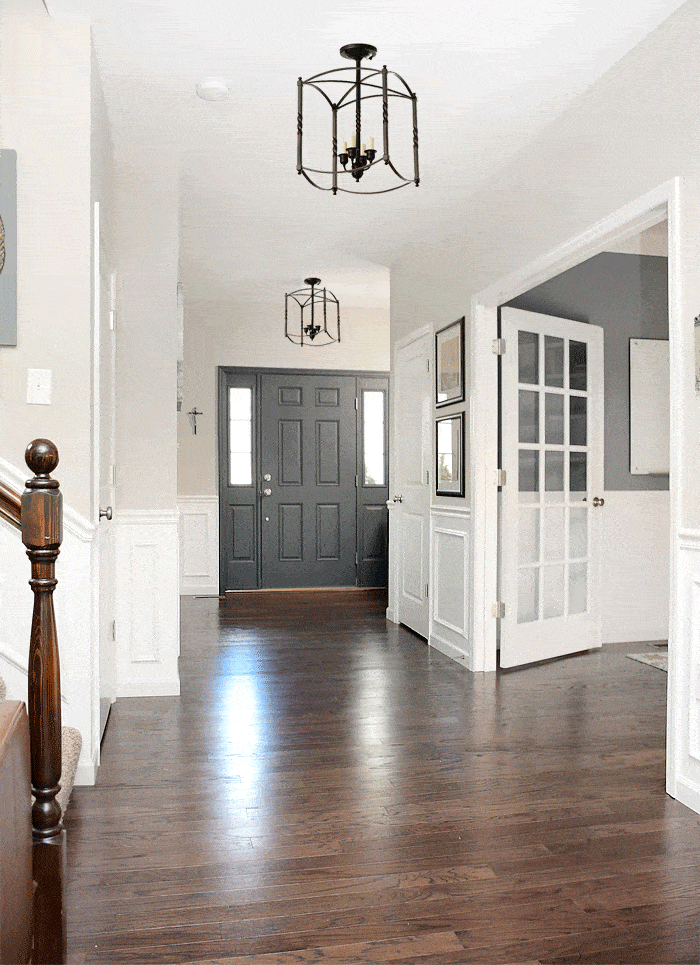 SO WHICH ONE IS YOUR FAVORITE?
Please vote!

[polldaddy poll=9784989]
Thanks so much for your help, guys!
Just an FYI… Erin is leaning towards #3 and #8, while Ben is liking #1 and #4!
Yep, we can't seem to agree on this one so hopefully this will help our decision
and we'll finish this project soon!