Make sure you follow us on Instagram and Pinterest for a sneak peek into our recent projects!
This week we're celebrating the 2 year anniversary of moving into our new home! It's hard to believe it's been 2 years already… and it's crazy to think we only stayed in our last house for 16 months!! Seriously we often wonder how we got so much done in that last house in such a short period of time!
We're slowly getting rooms painted and decorated in the new place, but definitely a lot slower pace than the last home…. and we're totally ok with that. This new house is 1,000 square feet less than the old house so we're trying to figure out how to use our space wisely and have a purpose for every room.
Today we thought we would show you guys the progress throughout our home! So let's get started….
In case you can't remember the flow of our house,
you can see the floorplan here: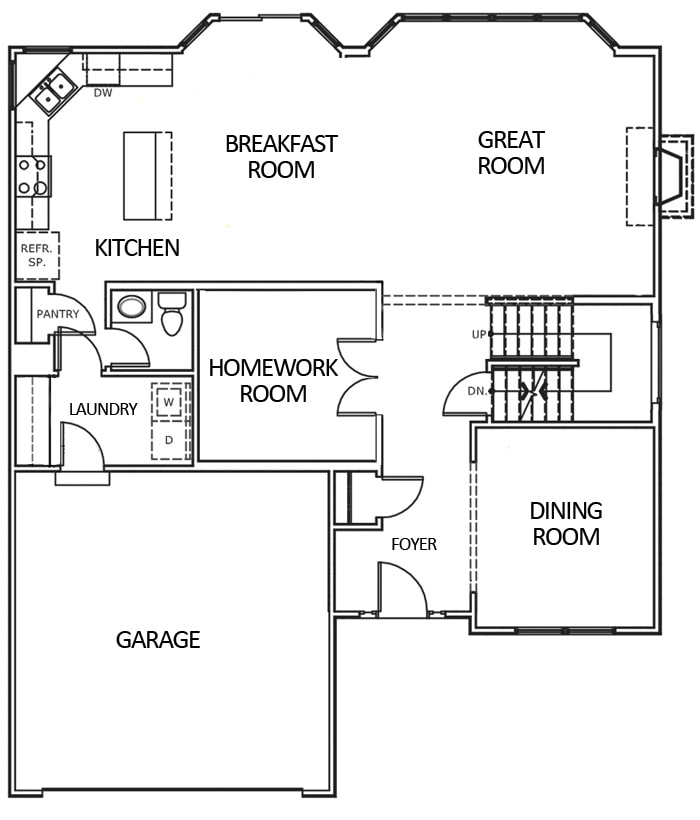 My favorite spot in the new house is definitely our kitchen. We added a lot over the past 2 years including a faux subway tile backsplash and DIY platter racks. Here's the before and after!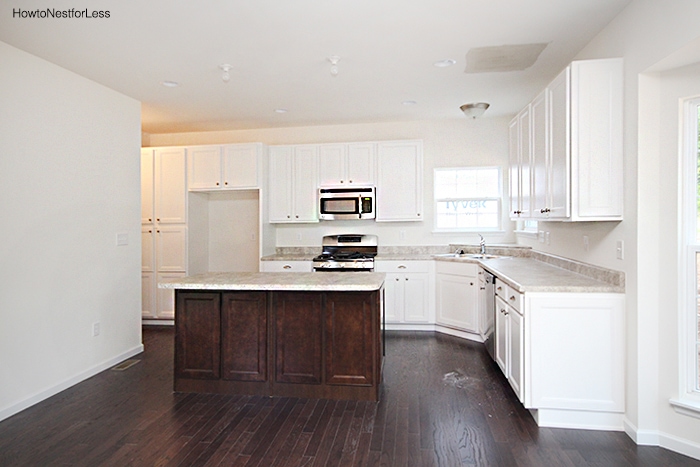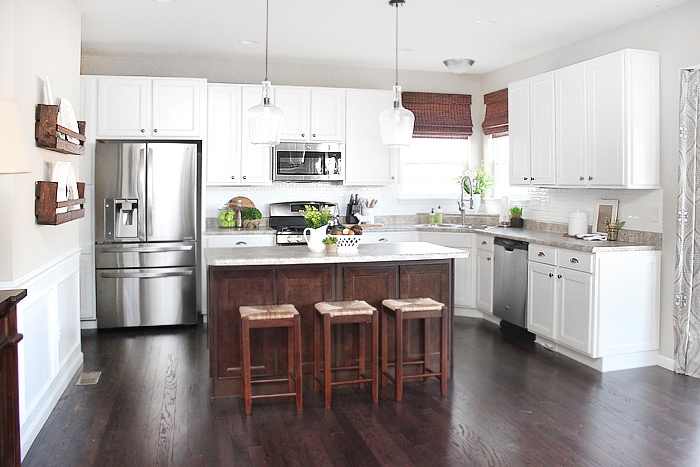 And here's a little peek into our breakfast room…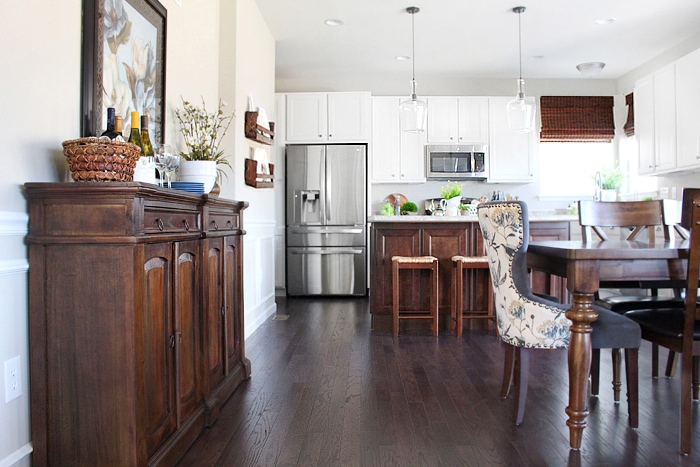 Another favorite space in our house is the family room. We recently made some updates and we'll be sharing them next week!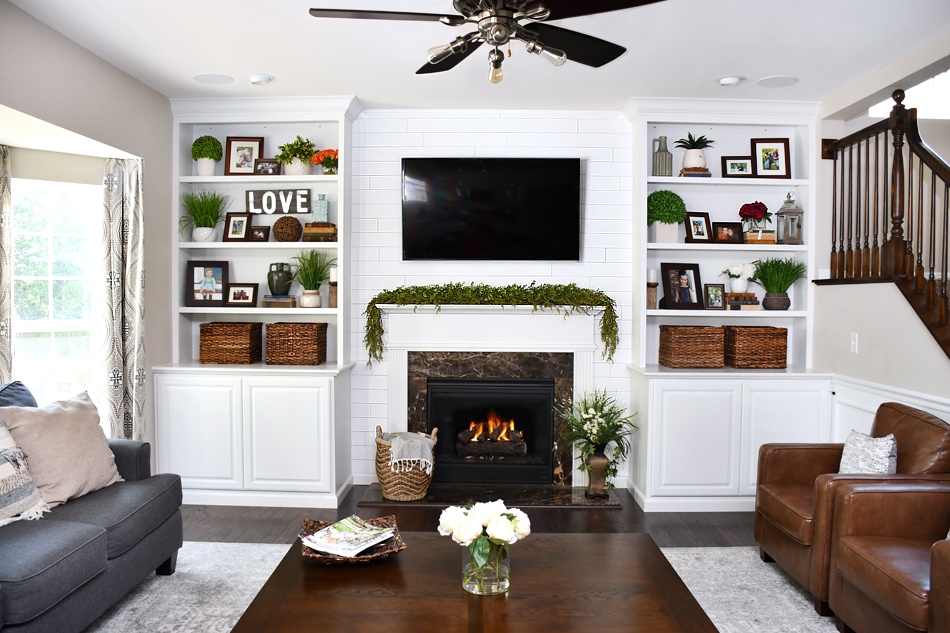 And of course there's our latest makeover… the homework room!
We can't gush about this space enough!!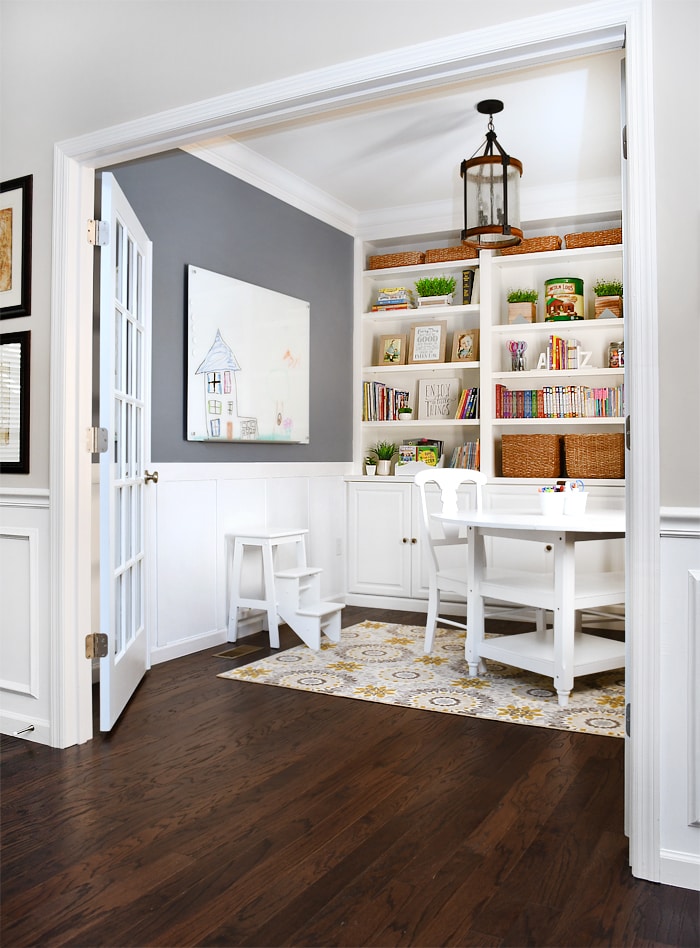 This past Friday we asked you guys for suggestions for new foyer lights. Tackling that is the next project on our list along with some updates to a little niche on the side of the front door where we have a console table and chalkboard.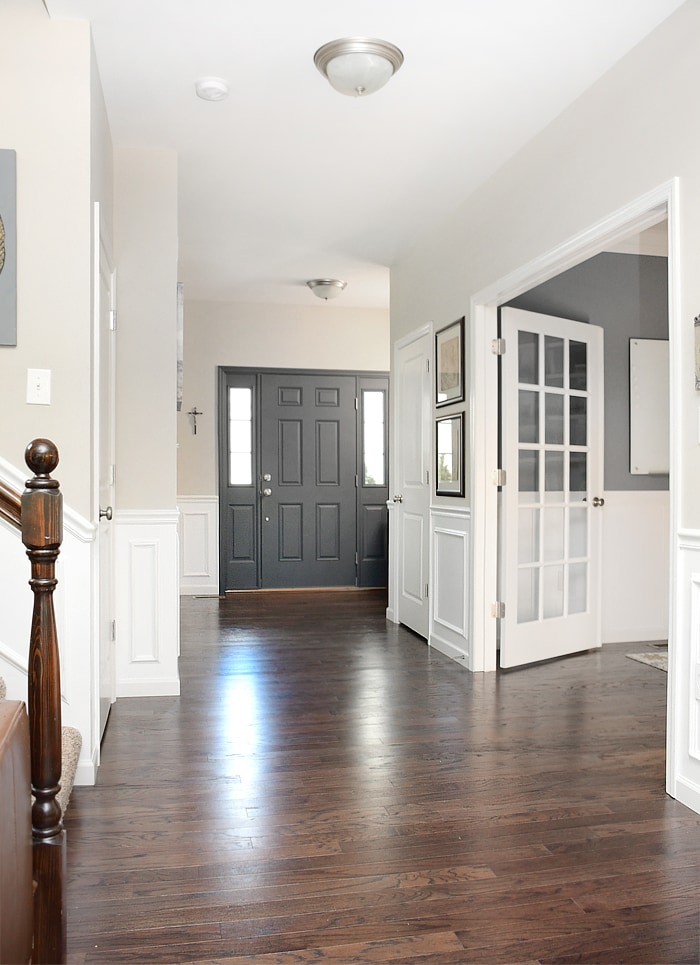 We also have our dining room upfront but it's honestly a hot mess right now. We're not digging the furniture we purchased as it's just a little too farmhouse for our taste… I'm more into richer, darker woods than the washed out stuff.
Our dining room is also far from the kitchen and pretty small so we hardly ever use the room. We're actually trying to think of other options to better use this space. Open to suggestions!!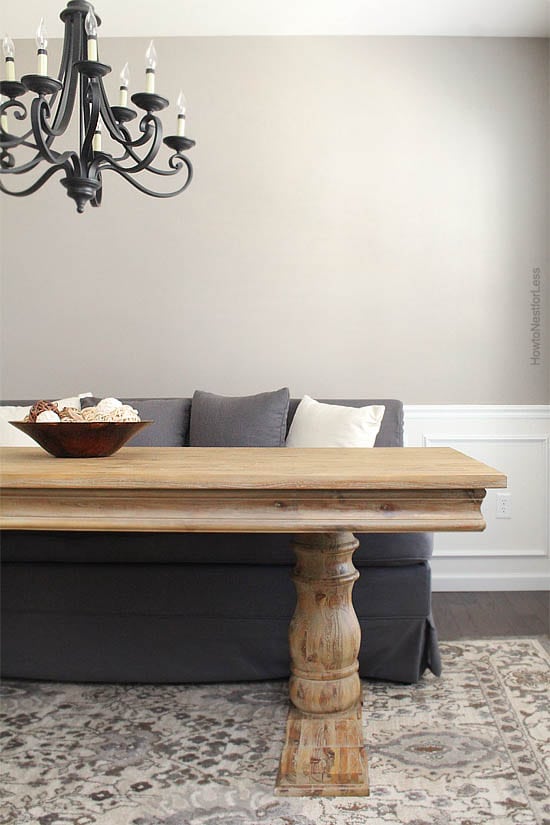 We did finish the powder room makeover just last month. It was fun to decorate and design a small space that could have a big impact in our home. And nothing too fancy… just real renovations for real families.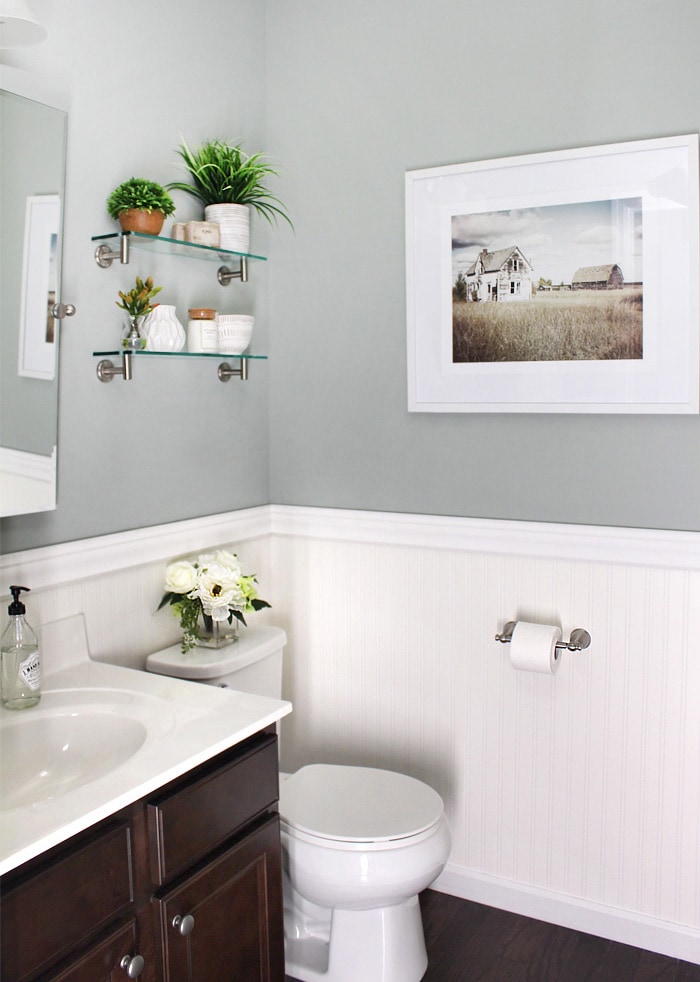 Another partially finished space in our home is the laundry room. We painted the cabinets late last year, but this room has been sitting as is since then. If you follow us on Instagram, you may have noticed Ben building the shelving and shiplap. Yes, actual progress in here!!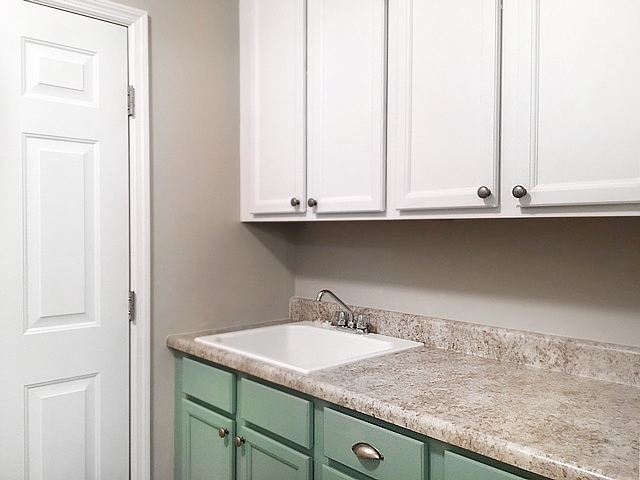 That pretty much rounds up the first floor. Now onto the second…
As a reminder, here's the floorplan.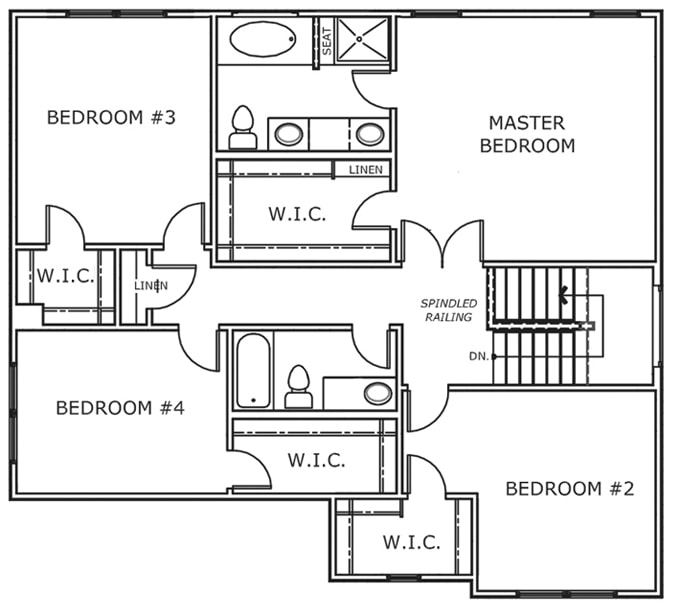 Of course my favorite room has to be Ellie's cottage bedroom!
Ugh, seriously can't get enough of this bright and colorful room.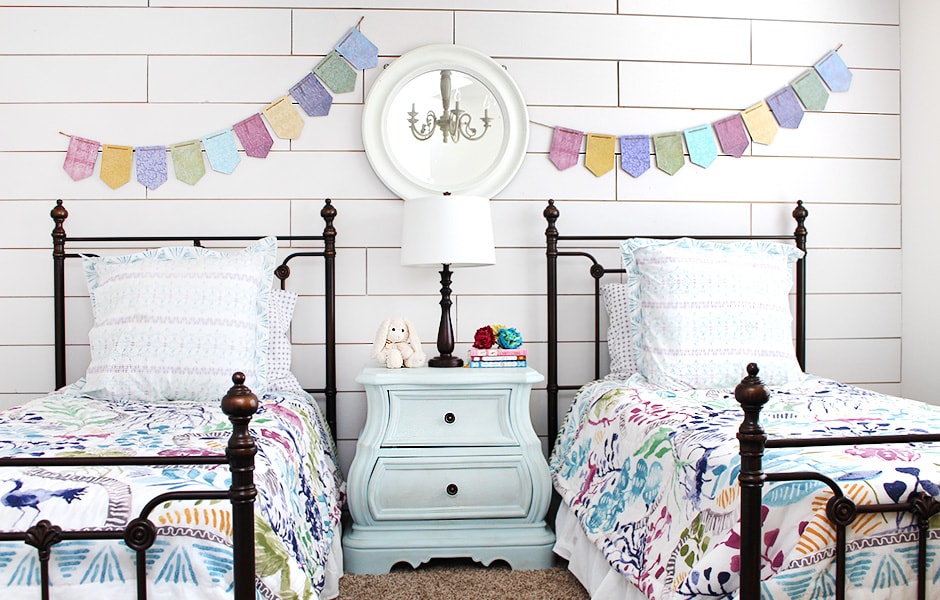 The second floor definitely needs the most love in our home right now. We did our master bedroom and master bath using all of our furniture, bedding, lighting, etc from the old house, but we will actually be updating these two spaces soon. Our bedroom doesn't get very good lighting and it's way too dark…. and you know we love our bright spaces!
Then we still have the guest bedroom, Ellie's playroom, and the hall bathroom. We haven't touched these rooms at all and don't even have plans in the near future to complete them. Maybe sometime next year!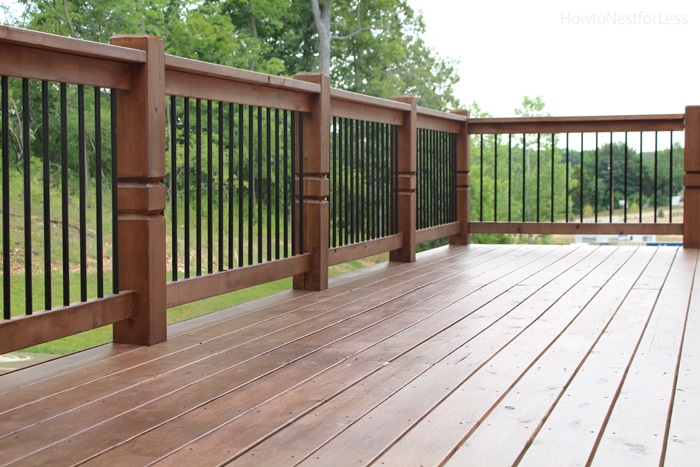 Oh, we also stained our deck. Still haven't decorated out there… a full year later. Why, oh why, is outdoor furniture so dang expensive?! Plus we don't feel like half of the stuff would be able to put up with our crazy Midwest weather. Maybe we need to hit up some clearance aisles this Fall. Otherwise we'll just have to take out a second mortgage, hah.
And here's our front porch. We love switching out a few key items for each season, like the accent pillows and wreath. Simple changes for a big impact.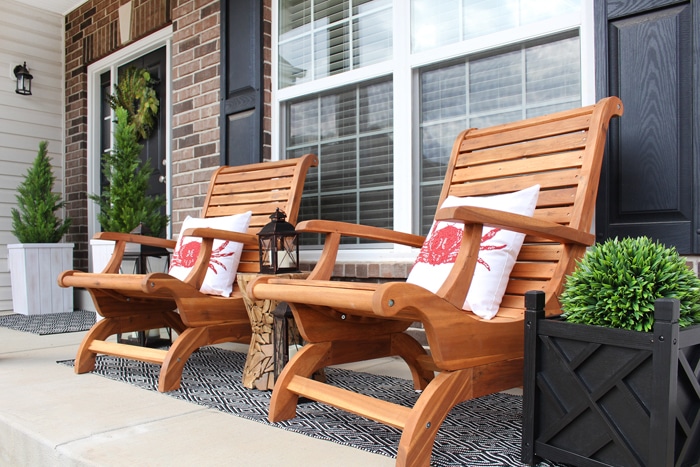 Well that's about it for our two year house anniversary tour!
And I promise no plans to move… well, not any time in the next month or so 😉