On Monday we shared with you guys our two year house anniversary. Still can't believe it's been two years. Feels like just yesterday we moved into this place. But over the past two years there are some things we would change in our house if we could build all over again. We thought today would be a good time to share with you guys in case you're thinking of building a new home in the future!
There's really not much, just some little things that make us say "oh, why didn't we think of that sooner!".
So here's the Top 5 Things We Would Change in our House.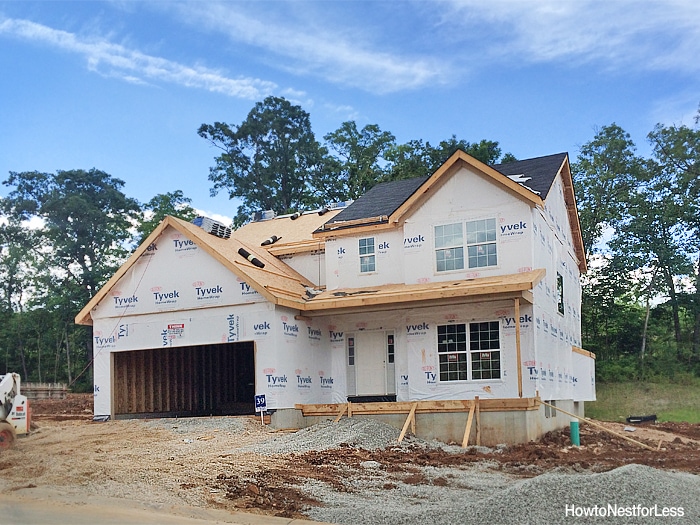 THREE CAR GARAGE
We had a three car in our last home and oh boy, do we miss it!! So nice to be able to keep both of our cars in the garage and all lawnmower, huge trashcans, bikes, golf clubs, etc. Unfortunately the lot we chose could only fit a two car garage so we didn't really have an option. Big mistake, huge.
MORE WINDOWS
You guys probably hear that often, but it couldn't be more true! We back to woods and it can get pretty dark in some of those back rooms, especially our master bedroom and the guest bedroom. Ellie's bedroom is so light and bright, but ours is just… blah. We would love to add two twin window on either side of the bed in the master bedroom but the expense is just kinda crazy. One of our neighbors got quoted $3500 for one window!! I think that's rather high so we do need to shop around if we decide to go forward with it.
BIGGER LAUNDRY ROOM OR MUD ROOM
The room that angers me the most in our house is the laundry room. Maybe this is why it's taking us so long to finish it? Well at least that's our excuse 😉 The laundry room sits between the garage and kitchen and we use this as the main access to the house. So the reason the laundry room angers us is because there's no storage in there. No place for the vacuum cleaner, no place for our coats, no storage for shoes… annoying. One wall takes up the washer and dryer, and opposite of it is cabinets and our laundry sink. Wish we would have just done the laundry sink with cabinets above, and then a small closet right next to it.
COMPOSITE DECK
Shortly after we built our home we added a cedar deck to the back. While I love the look of a wood deck, the stain is now peeling in some areas. Why you may ask? We don't have gutters over the bay windows in the breakfast room and great room. When we have hard rains, it pours down like crazy in these two areas. Now we have a long strip basically the entire length of our deck of peeling and chipped stain. It makes us furious! If we would have just bucked up for composite, we wouldn't have this issue. I hear that composite gets super hot under your feet, but I'd take that any day over the peeling.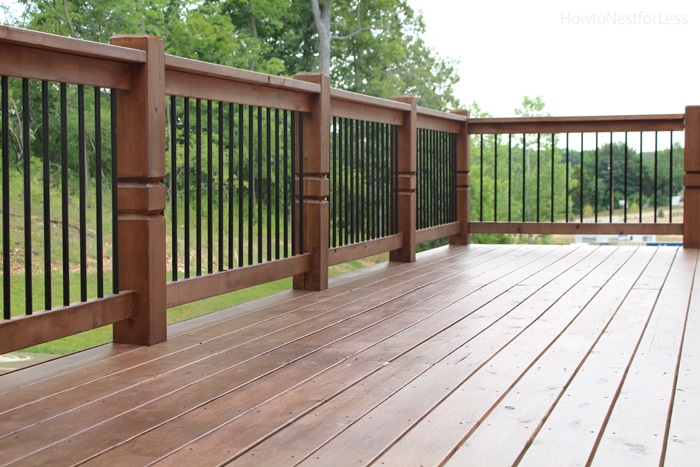 BIGGER YARD
Our deck seriously takes up half our yard. Yeah… our backyard is pretty small. At first we thought we wouldn't mind because our backyard was basically unusable in the last house since it was a huge hill. But now Ellie is older and really into soccer. She would love a huge yard to play in! Or on second thought… I would really love to put in a pool someday 😉
---
So what are some things that we're glad we cheaped out on?
1. Laminate countertops.
Granite is quite expensive and laminate has tons of options these days.
2. Lighting.
We can always upgrade as we go and we love finding deals!
3. Adding tons of options when we could just DIY them later.
We prefer to wait on adding things like built ins and moldings so we can shop around for prices or oftentimes do the DIY projects ourselves. This point might not be for everyone since lots of people like to move into a finished home, but we like to really live in a house and see how we're going to use the rooms before we add the extras.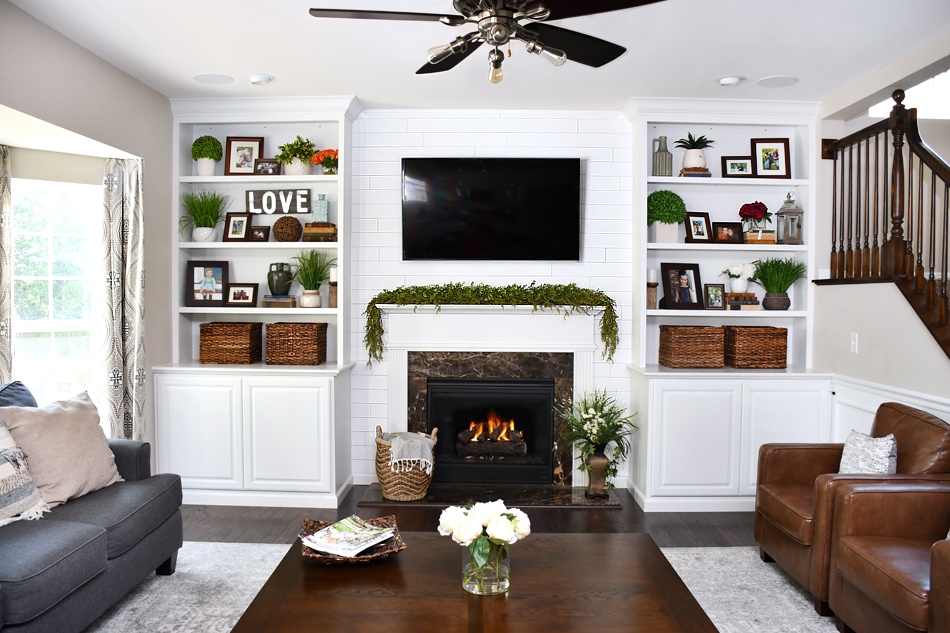 ---
And things we're happy we upgraded?
1. 9Ft Ceilings.
You can't really make your ceilings higher down the road. Glad we did that
2. Moving walls.
As mentioned before, we changed the layout of our home a bit. We basically closed off the homework room in our house that should have been the dining room and made our breakfast room much bigger. Best thing we did in our current house because it creates such a beautiful open floorplan from the great room to the kitchen and breakfast room!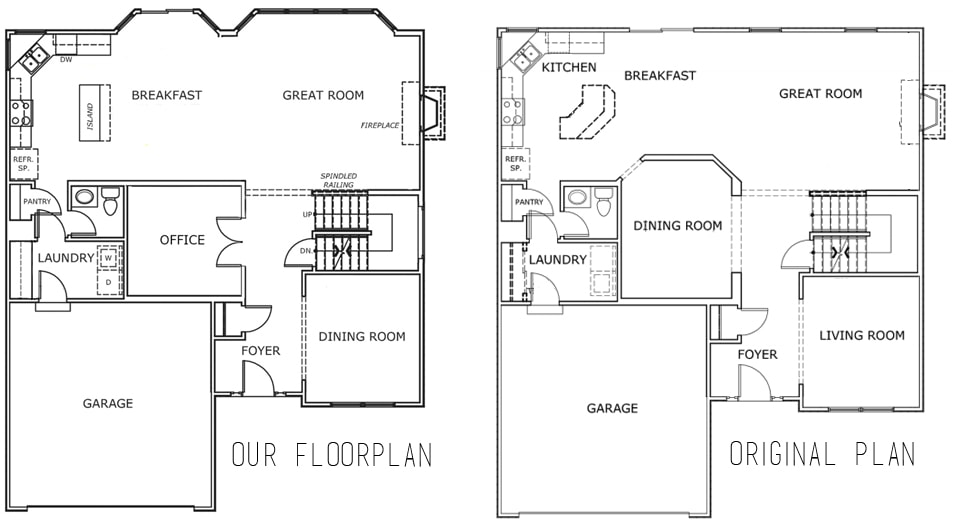 3. Cabinets.
We didn't spend a lot on upgrading the cabinets, but it made a huge difference. We opted for a super pantry cabinet instead of a little pantry with wire shelving and a basic door. Extra drawers in the bathrooms provides tons of organization. And we upgraded to 42 inch tall kitchen cabinets. Definitely a lot more storage there!
4. Bay Windows
Adds a ton of space and brings in a lot of natural light!
---
OK, spill the beans.
What would you do differently in your home?
And what upgrades do you love or hate?