Make sure you follow me on Instagram and Pinterest for a sneak peek into my recent projects!
Now that we're spending a lot more time outside in this beautiful Spring weather, we decided it was time to give our front porch a little makeover. I found some key items from Hayneedle.com and worked up my dream mood board…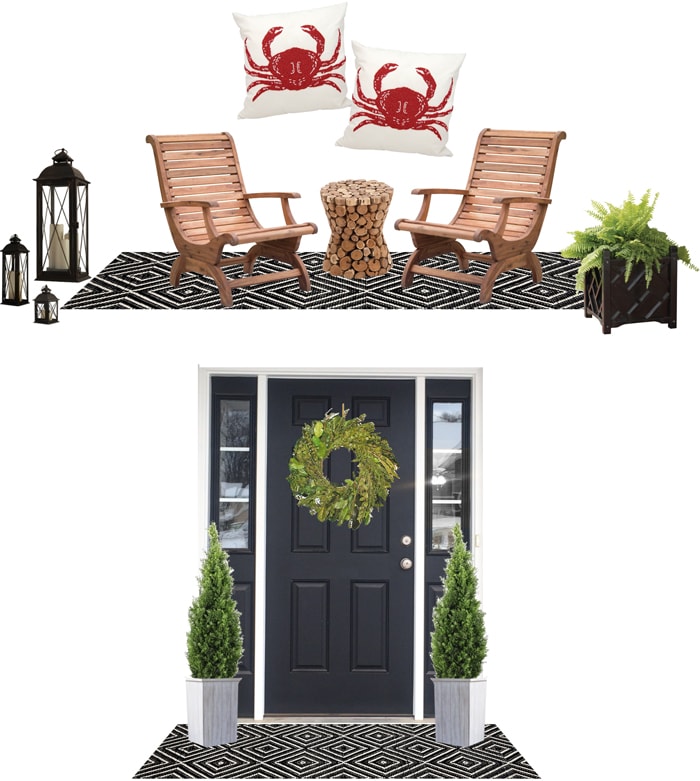 Since our front porch is pretty small, we decided to take off the railing to give us a bit more leg room (we also figured it would give us a better view to watch Ellie play in the front yard!). It only took us about 10 minutes to remove the railing and then it was time to design the porch with all of our new finds from Hayneedle.com.
So here's the before…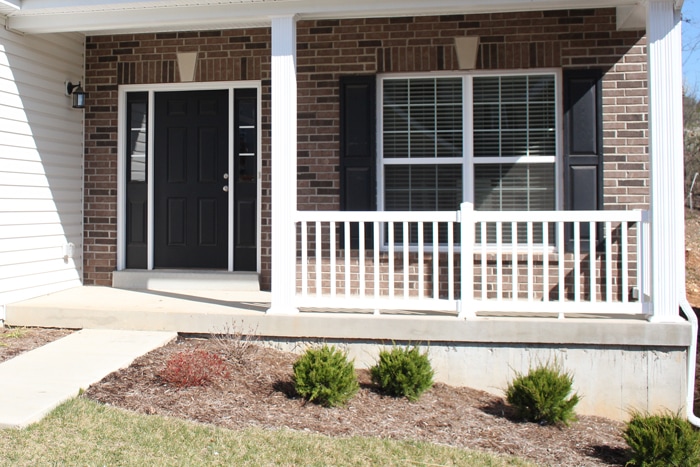 And this is the after!
It feels like something straight out of a magazine for me.
Exactly how I envisioned it!
My favorite find was the Belham Living Adirondack Chairs. They were very easy to put together and I'm obsessed with the beautiful lines.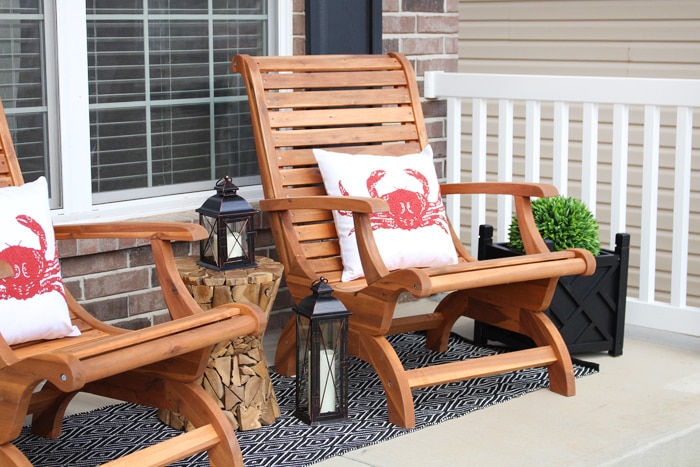 We topped each of the chairs with Mina Victory crab pillow. I love the hundreds of little red beads that make up the crab and love that it's a removable cover for easy cleaning.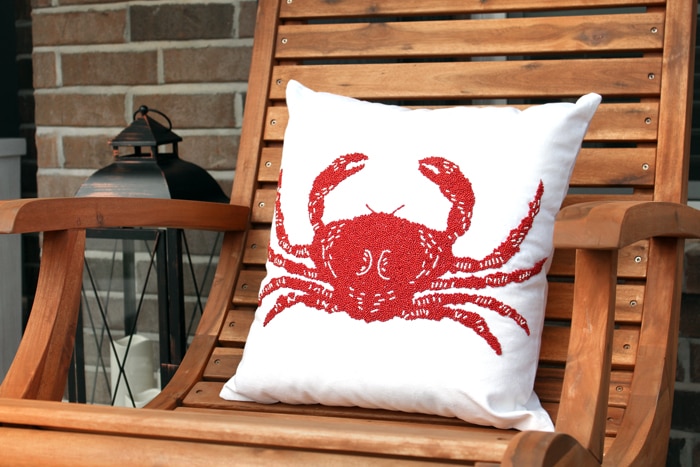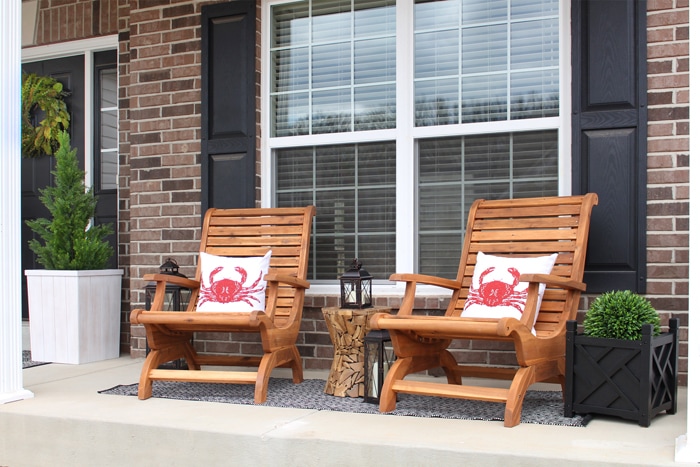 I wanted a lot of greenery on the front porch so I scooped up this black Chippendale planter box. I'm thinking about grabbing some more of these in white for my back deck!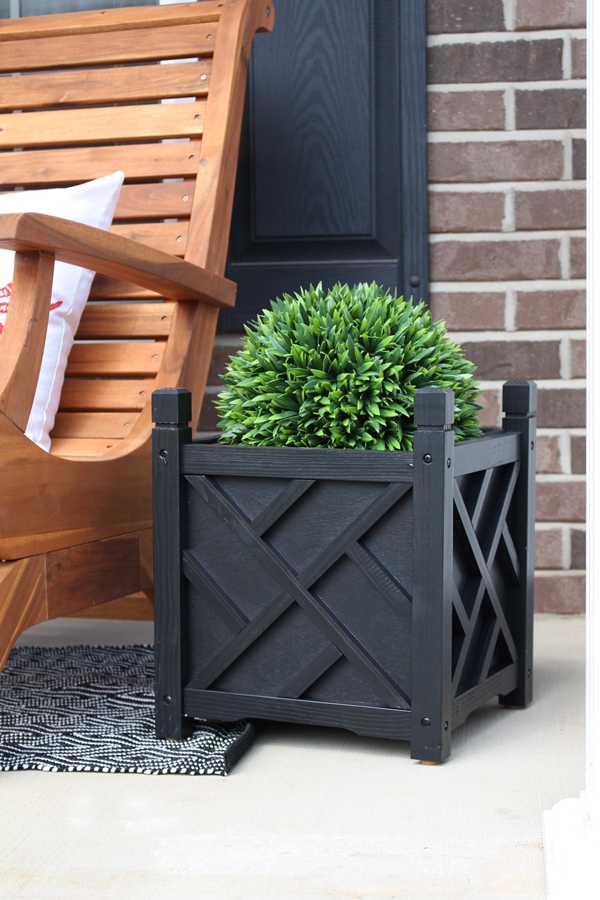 In between the two Adirondack Chairs I put a little Teak garden stool. I'm totally obsessed with this piece. It's the perfect size, too!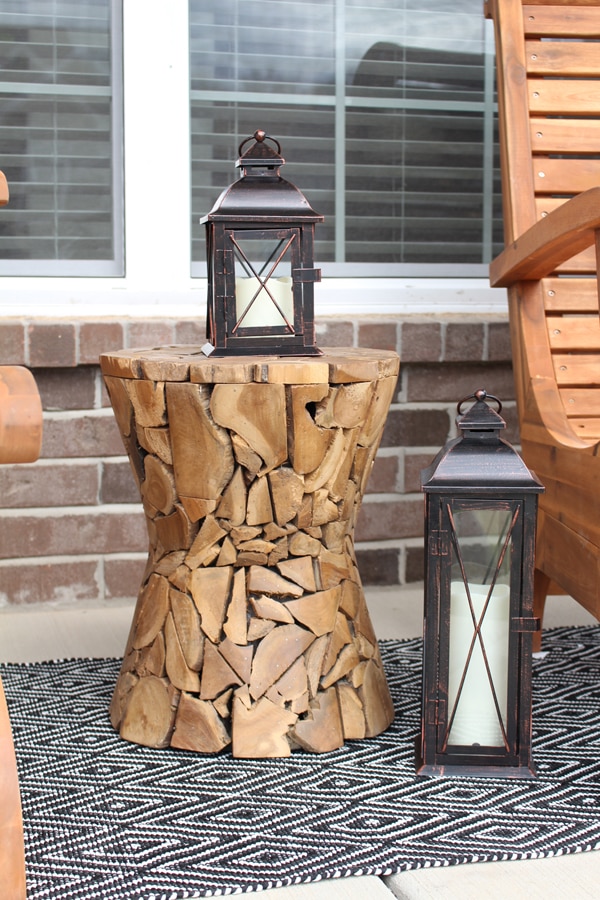 I grabbed a set of 3 of Smart Design metal lanterns with LED candles. Two I placed near the garden stool and then the large one I placed closer to the front door. The battery operated candles will come in handy for late nights on the front porch gabbing with my sister or neighbors.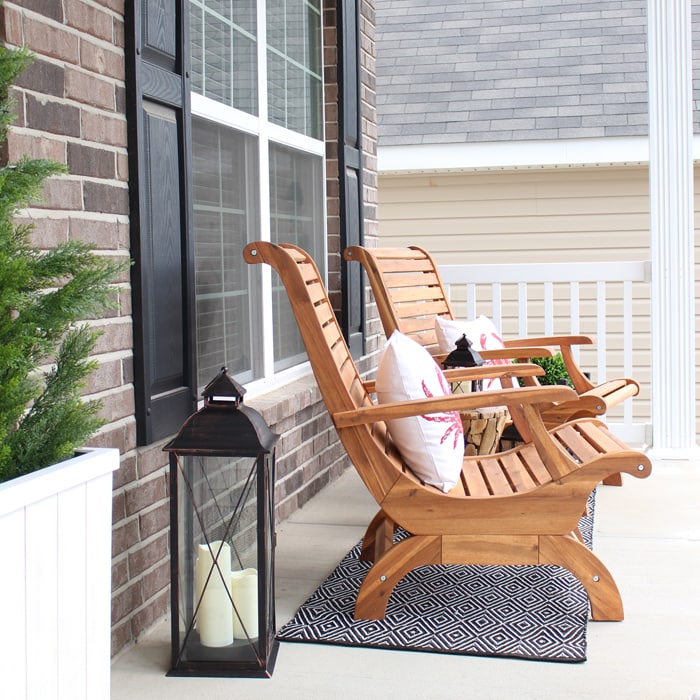 The outdoor rugs are black and ivory diamond Dash & Albert from Hayneedle.com. I put a 2.5 x 8ft one under the Adirondack Chairs and a 3 x 5ft rug at the front door.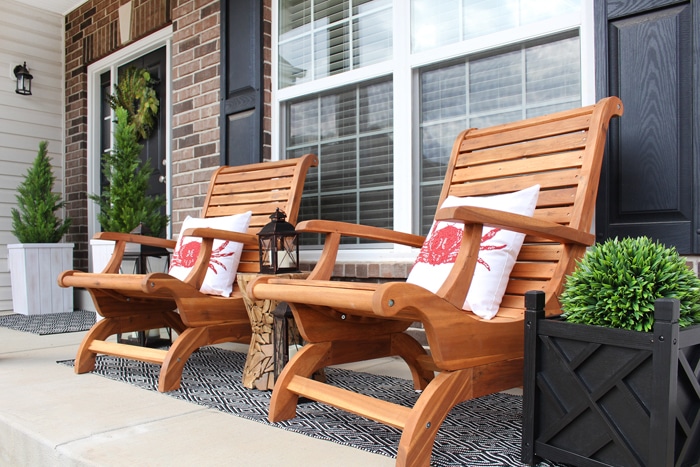 Speaking of the front door…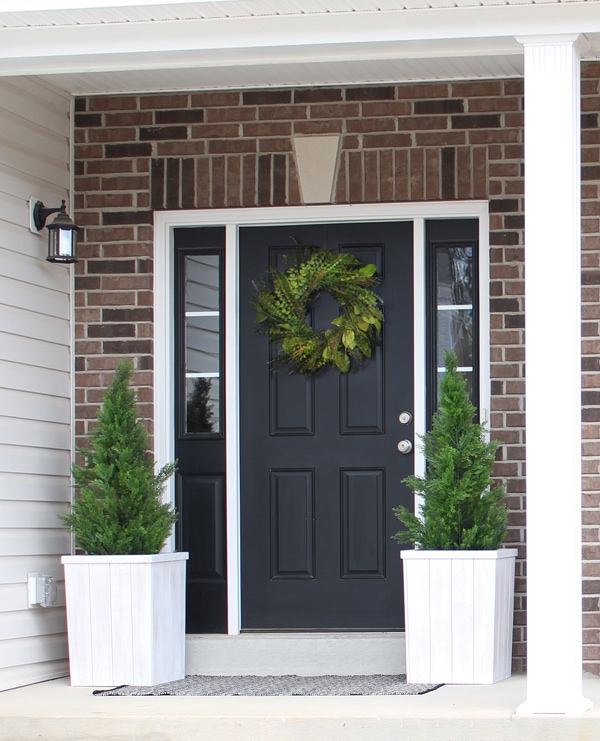 I quickly fell in love with these large Coral Cost Cape Maye weathered wood planters. They are HUGE, 18×18 bases! I filled them with 48 inch arborvitaes. Since I work two jobs and am always on the go with Ben and Ellie, I figured artificial plants were the safest bet for me.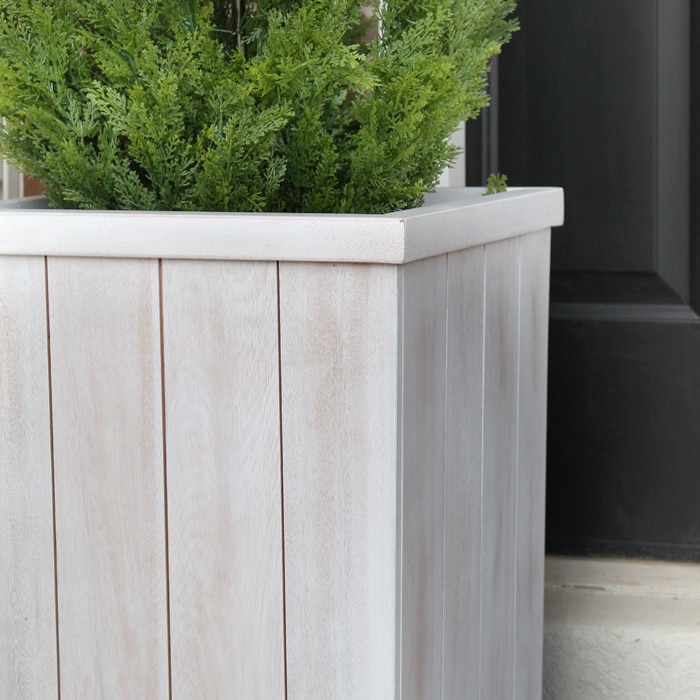 I found a beautiful 24 inch eucalyptus wreath from Hayneedle.com. The smell is absolutely incredible! Since we have a covered front porch that doesn't get much direct sunlight this will work perfectly for our space.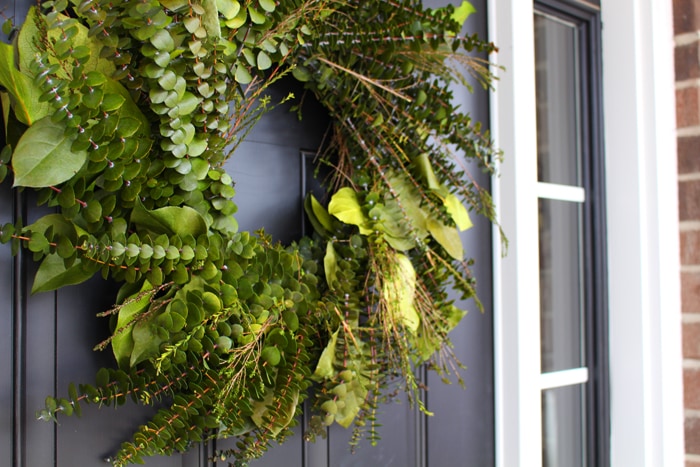 Well that's it for the front porch makeover tour! I'm completely in love with this space…. it turned out better than I could have dreamed! Now we just need the grass to green up and the trees to bloom, right?