Did anyone else tune into watch Opening Day yesterday? My hometown team, the St. Louis Cardinals, took a beating but I'm oh-so-happy baseball season is back. There's just something about this time of year and the game playing in the background. Definitely the soundtrack of spring/summer!
I'm actually in the process of decorating my front foyer area with a baseball theme (details coming soon), but to get started I wanted to create a fun little printable for the space.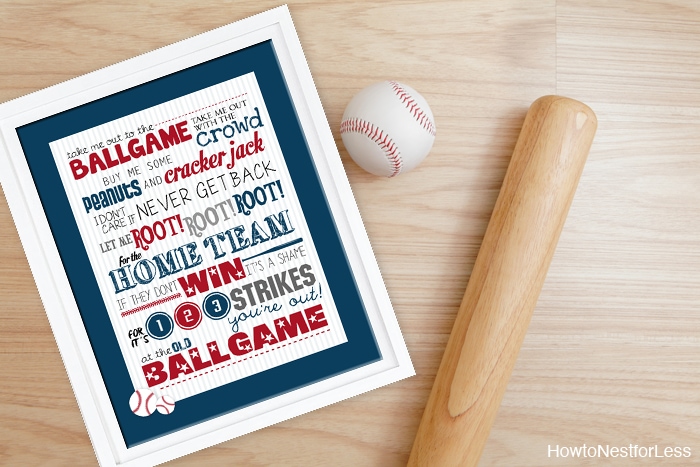 I decided to use the song Take Me Out to the Ball Game. Now let me say this… apparently every person sings this song differently! I asked my husband, brother-in-law and sister to sing me the words and everyone had a different version, haha! So I went with the original lyrics by Jack Norworth written in 1908.
To download the file just right click on the image above and save to desktop.
Or you can click here to download.
Then trim and place in an 8×10 inch frame.
This printable would be perfect for your little baseball fan's bedroom.
Or maybe even a gift for your team's #1 fan!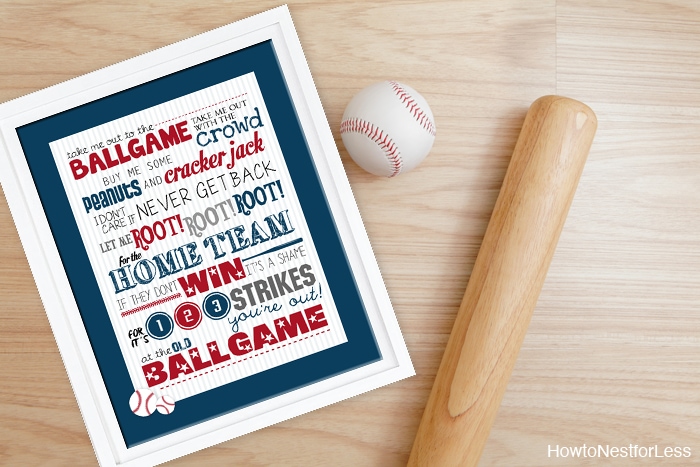 HOPE YOU ENJOY!
And don't forget about making a baseball wreath for your favorite team!