This post has been sponsored by Kraft Heinz Foods Company. All thoughts and opinions are my own.
Even though Easter was last weekend, there's just something about this time of year that makes me search for yummy new egg recipes. I think it's all the not so subtle subliminal messages… egg décor everywhere!
So for our guests last weekend I decided to try one of my absolute, all-time favorite egg recipes:
Deviled Eggs.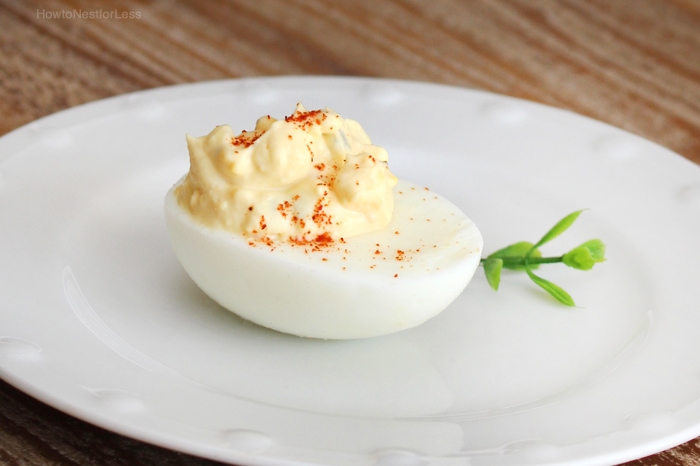 I'm a huge fan of Deviled Eggs because they're quick and easy to make. Basically if you know how to boil an egg, you can make this recipe.
I found an awesome Deviled Egg recipe on the Kraft Foods website. I liked this recipe because it included KRAFT Light Mayo Reduced Fat Mayonnaise and GREY POUPON Dijon Mustard.
FOR THE FULL RECIPE, CLICK HERE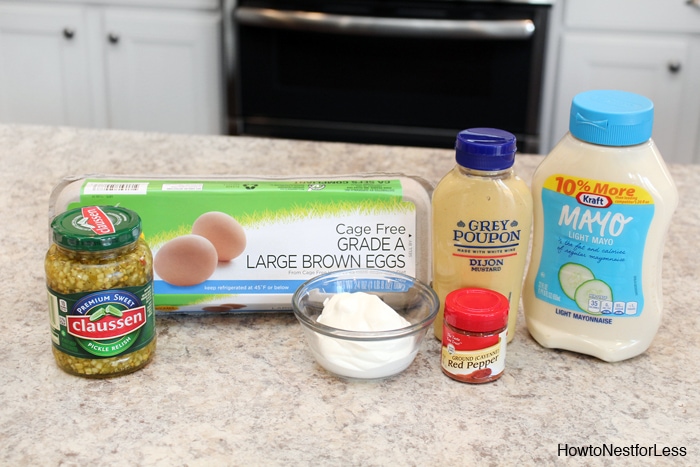 And once I had the eggs boiled the rest of the recipe only took about 5 minutes to throw together.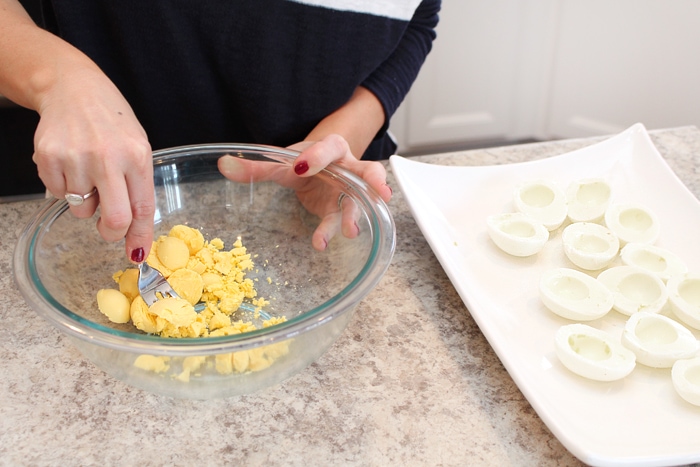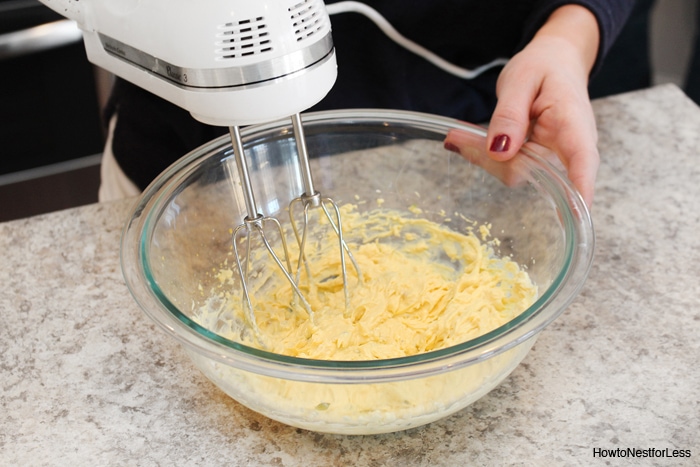 If you want the full details on this recipe, check out the Kraft Recipes website. It offers a wide variety of delicious and easy recipes, cooking tips and more for every meal and every occasion!
FOR THE FULL DEVILED EGG RECIPE, CLICK HERE