Make sure you follow me on Instagram and Pinterest for a sneak peek into my recent projects!
Happy almost weekend everyone! It's time for another Foodie Friday, #foodiefriday. Today I'm sharing one of my favorite treats for movie night, Mint Chocolate Grasshopper Popcorn!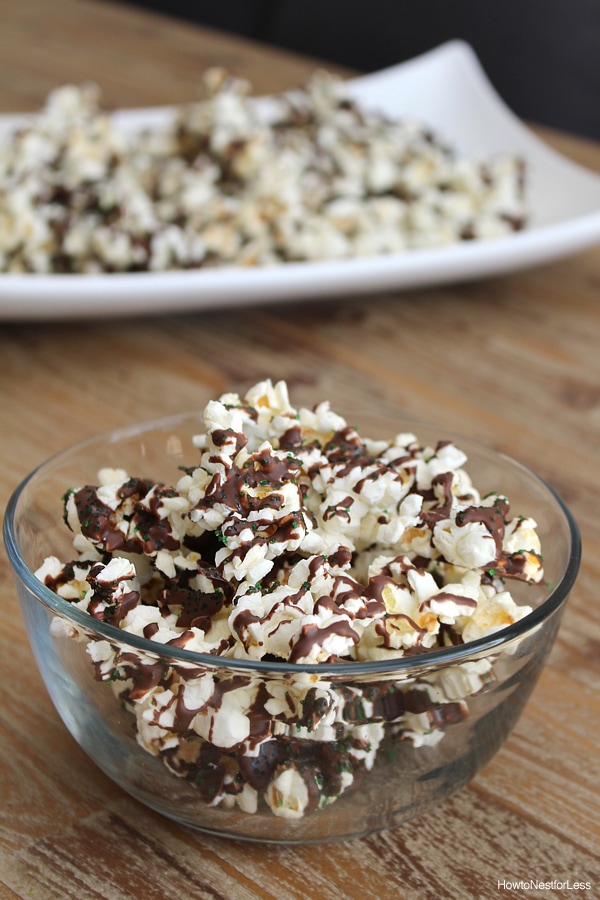 Lots of gourmet popcorns can be expensive so you'll love this one because it only requires two ingredients (or maybe three if you want to add some fun sprinkles!)
INGREDIENTS:
popcorn
Andes creme de menthe baking chips
sprinkles (optional)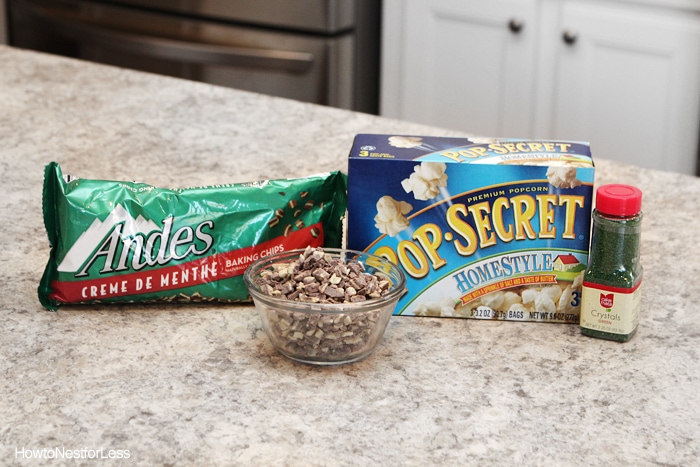 DIRECTIONS:
Pop your popcorn and set aside. Note: you can choose any type of popcorn you like; I prefer Homestyle with just a sprinkle of salt and butter.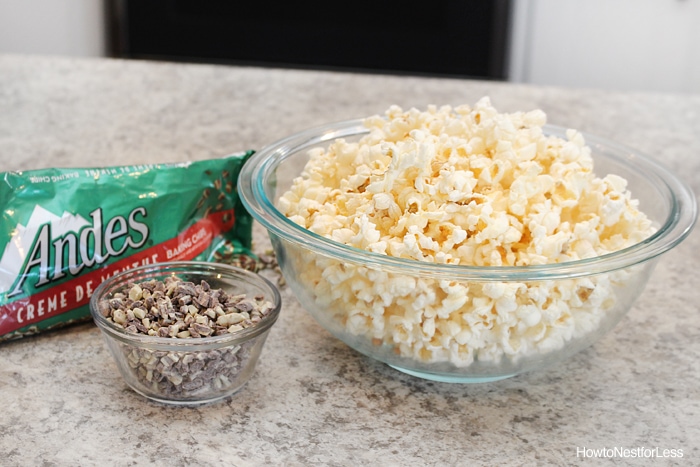 Next melt your Andes creme de menthe in the microwave. My suggestion is to pour half the bag in a glass bowl and zap in the microwave for about 30 seconds. Take out, stir, then add the second half of the bag and zap for another 30 seconds to 1 minute.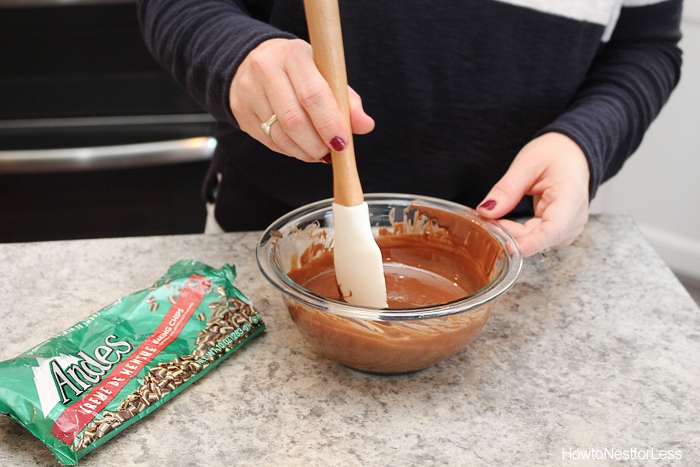 Place your popcorn on a baking sheet in a single layer over parchment paper.
Drizzle the melted mint chocolate over the popcorn.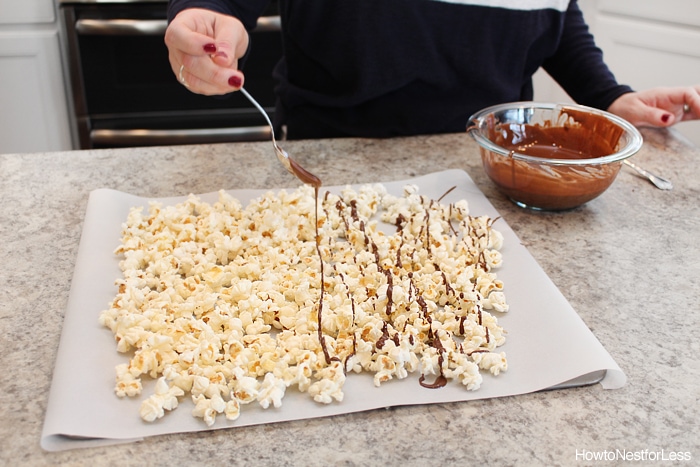 Go ahead and drizzle a couple times over.
If you want to add sprinkles, add immediately over the melted chocolate.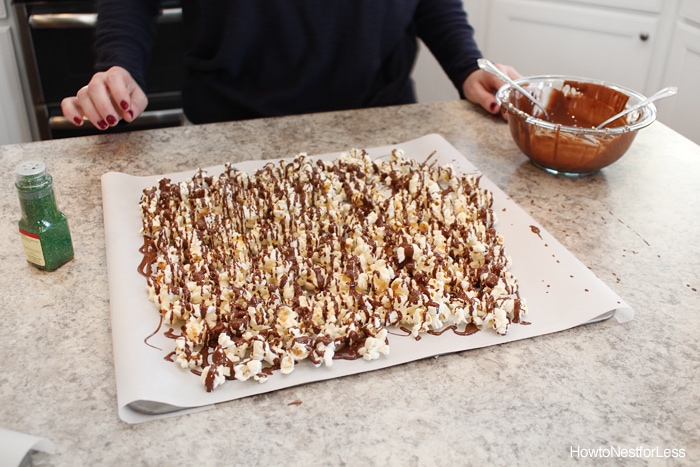 Set the baking sheet aside and let the chocolate harden.
Break apart the pieces and you're ready to serve!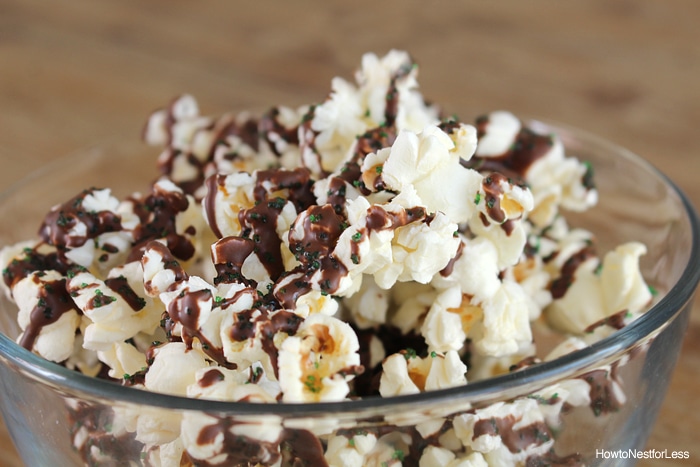 Like I said, this is perfect for a family movie night.
We also served this at my nephew's birthday party and it was a big hit!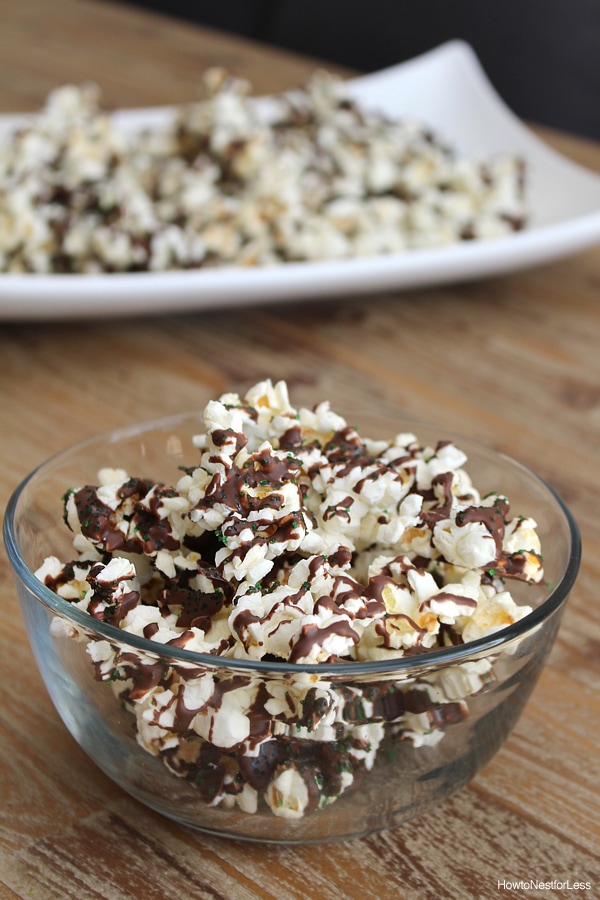 The chocolate goes a long way too so you can make a couple batches at once. Just make sure you store in an airtight container.
HOPE YOU ENJOY!