I'm in the process of redoing my master bedroom (100% completely unexpected…thank you puppy) and needed some ideas for new lamp shades to go with the new bedding I purchased.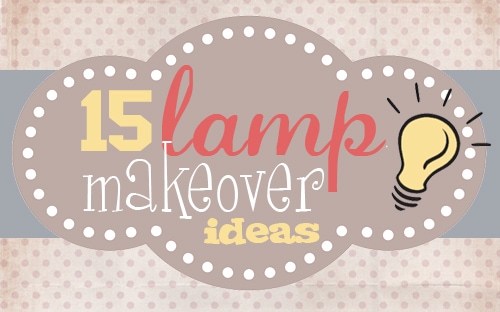 I found so many great ideas, I thought I would share with you!
So here's a great roundup of 15 lamp makeover ideas that anyone can do!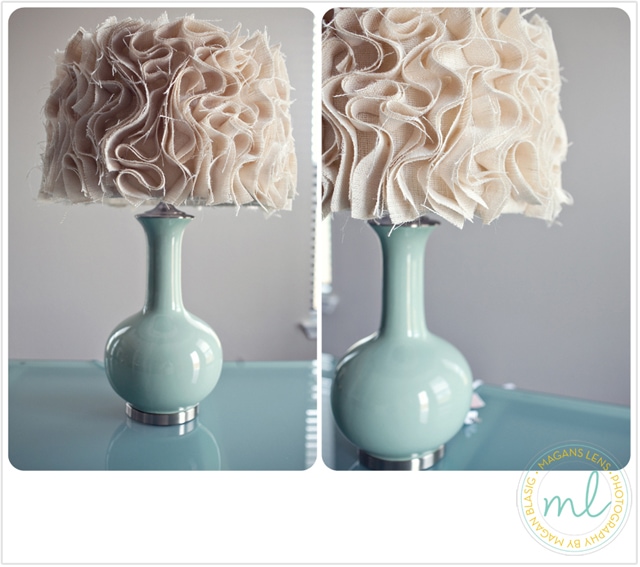 Ruffled Fabric Shade from Magans Lens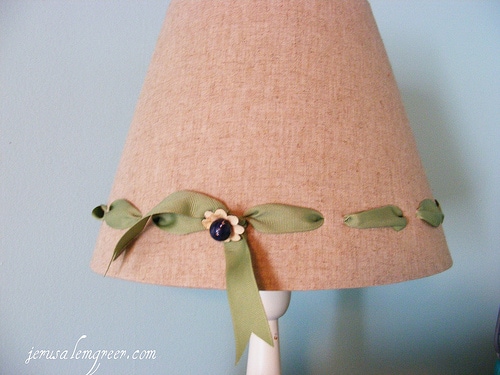 Threaded Ribbon Lamp Shade from Blissfully Domestic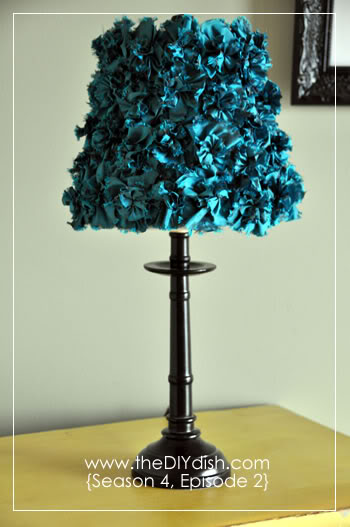 Fabric Flower Lamp Shade from The DIY Dish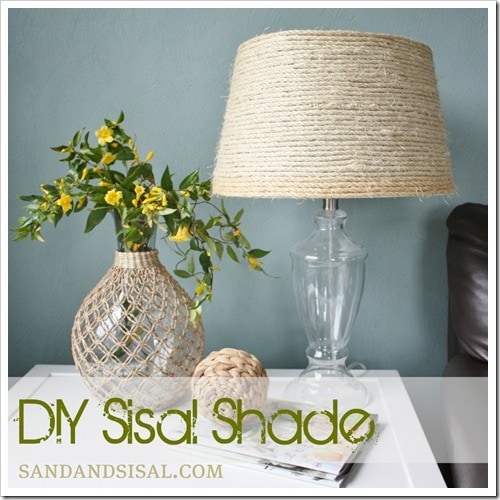 Sisal Covered Lamp Shade from Sand and Sisal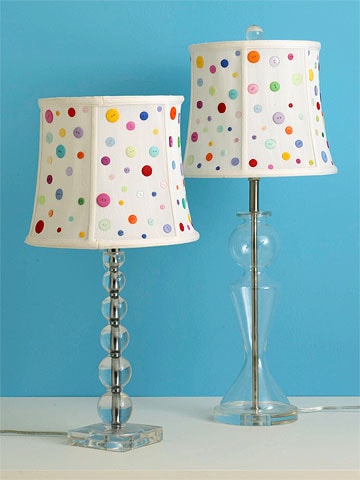 Button Lamp Shade from BHG.com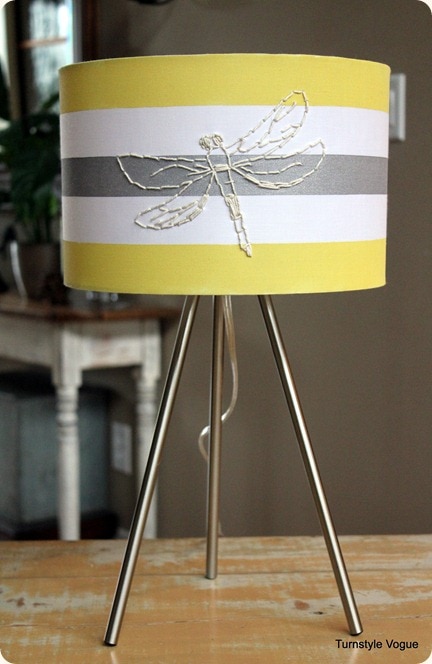 Dragonfly Sewn Lampshade from Turnstyle Vogue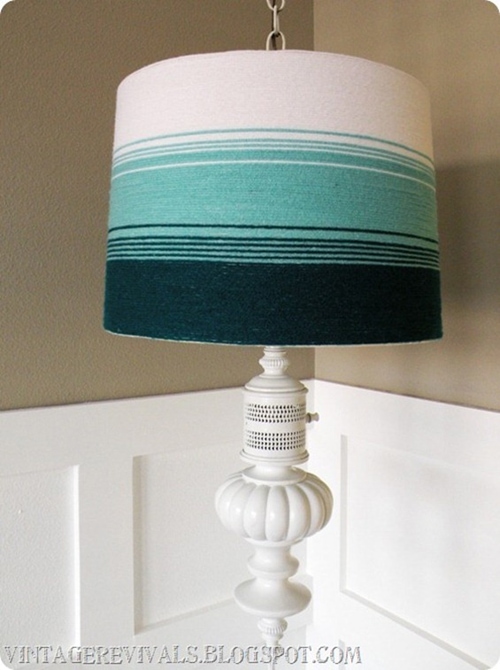 Yarn Ombre Lamp from Vintage Revivals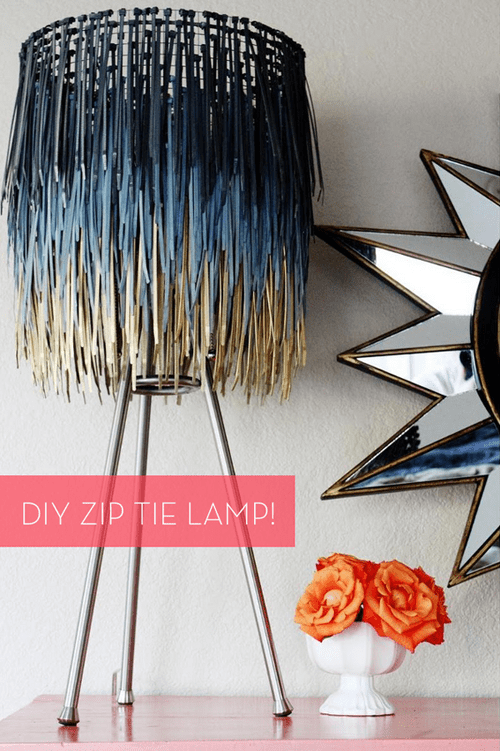 Zip Tie Lamp Shade from A Little Glass Box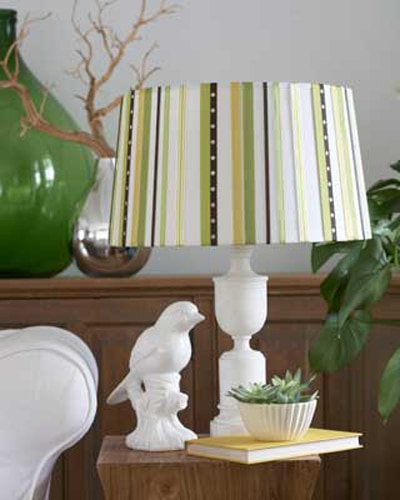 Ribbon Lamp Shade from Elle Decor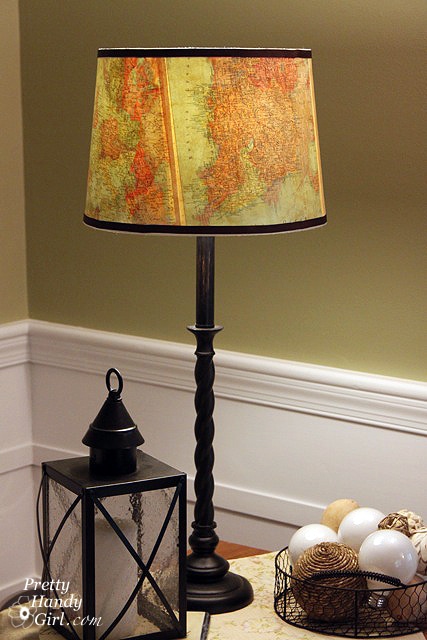 Map Lamp Shade from Pretty Handy Girl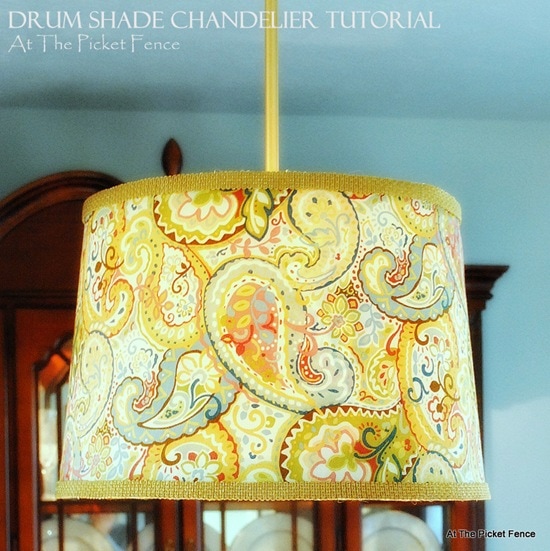 Drum Shade Chandelier from At the Picket Fence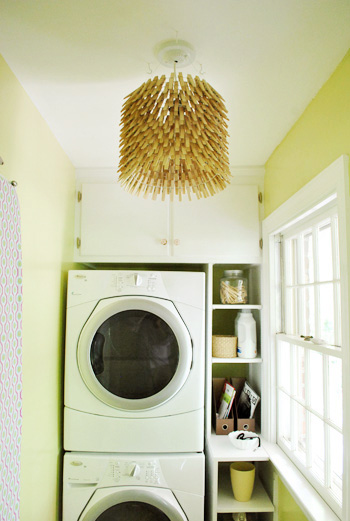 Clothespin Laundry Room Chandelier from Young House Love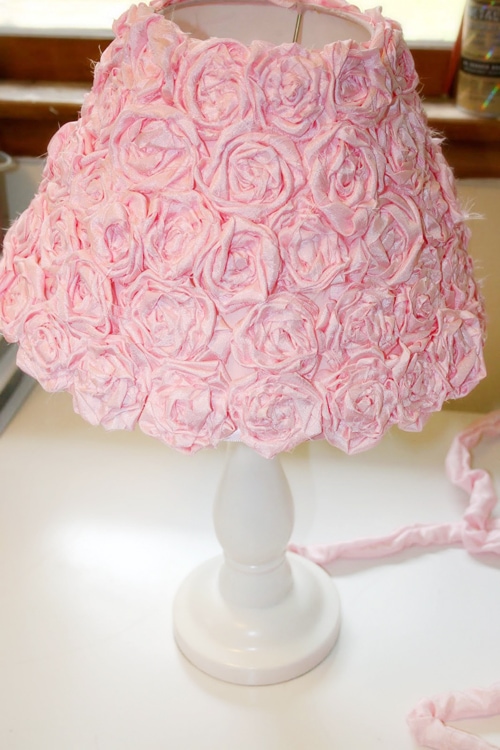 Rosette Lamp Shade from Designs by a Rose
And of course I had to throw in two of my own little designs…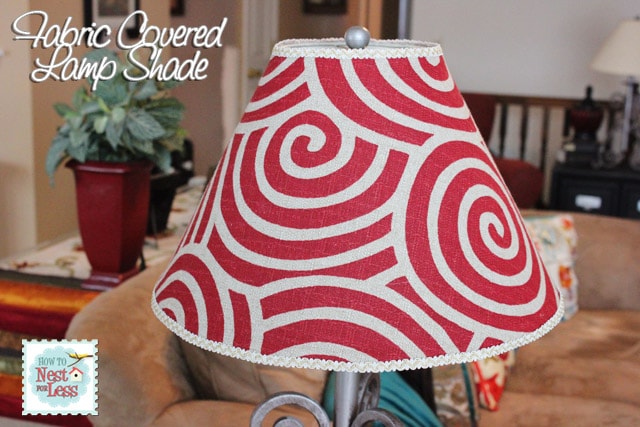 Fabric Covered Lamp Shade from How to Nest for Less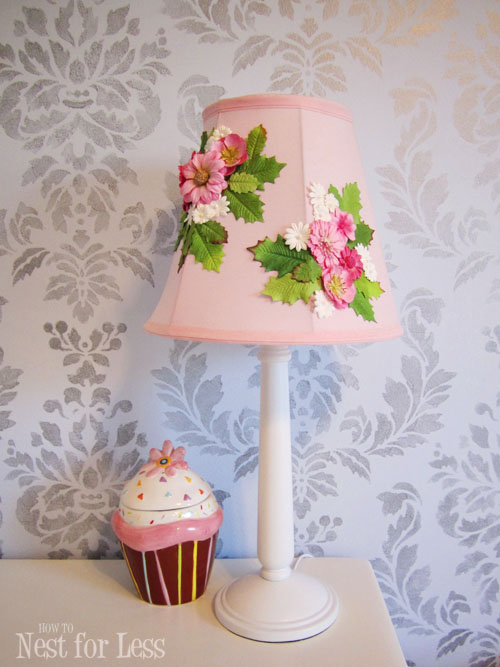 Anthropologie Inspired Lamp Shade from How to Nest for Less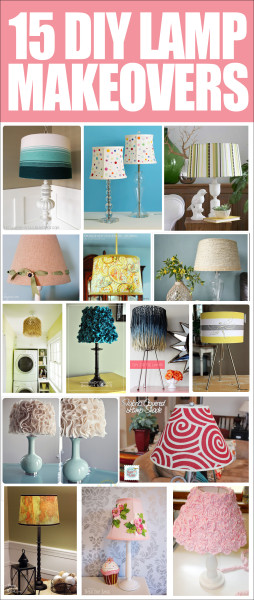 Hope you're LOVIN' the inspiration!
And if you have an awesome LAMP MAKEOVER, leave a link below!