This is a Sponsored post written by me on behalf of Whitney Farms for SocialSpark. All opinions are 100% mine.
I have to admit, I don't have a green thumb. I like to blame it on my soil, which is actually more like clay. Nothing seems to grow… and what does grow seems to die.
Well Whitney Farms® now has a new line of 100% natural plant foods and soils. I'm excited to try something to replenish my soil and that will help me garden and plant flowers naturally.
My little 4 year old girl has been trying to talk me into starting a garden. LOVE this idea for a hobby, and I love that we can start planting our own veggies to eat. Well now Whitney Farms has organic soil to help! No additives, nothing artificial, just ingredients from the Earth!
This new formula is specially designed to provide your plants and veggies the macro and micronutrients they need to grow and thrive so you can get BIG BEAUTIFUL results!
Since I've never planted a garden before, I decided to dip my toes in the planting pool by using the Whitney Farms organic plant food for the flowers on my front porch.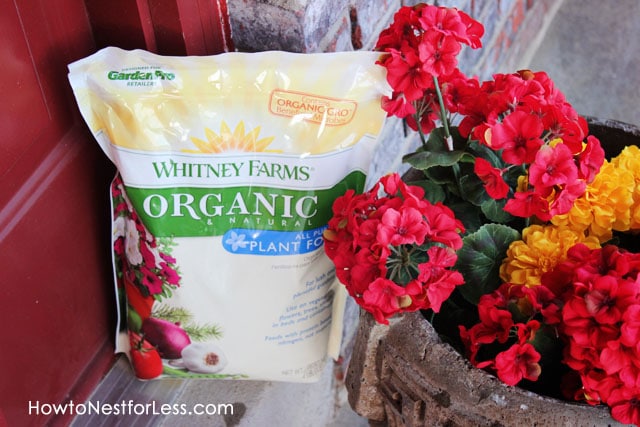 LOVE that these products have low to no dust, no manure odor (bonus!), and it's very easy to use. I'm excited to see my flowers get big and stay healthy!
So do YOU wanna try the Whitney Farms® organic plant food or soil? You can get a $3 off coupon by clicking here!