Aaaah, it's finally happening. We are getting our house interior painted this week after 8 months of living in our new home.
I kept pushing it off for a couple reasons:
I couldn't decide on a color.
I knew I wanted to hire out because of the high ceilings and my lack of free time.
My last painter went off the grid and finding new a new guy stinks.
I really didn't want to fork up the money.
Refer back to #1.
But I finally landed on a paint color last week, Inspire Awe from Clark+Kensington BUT we are color matching it to the Sherwin Williams brand. The color is a light neutral tone that's not too warm or too cool.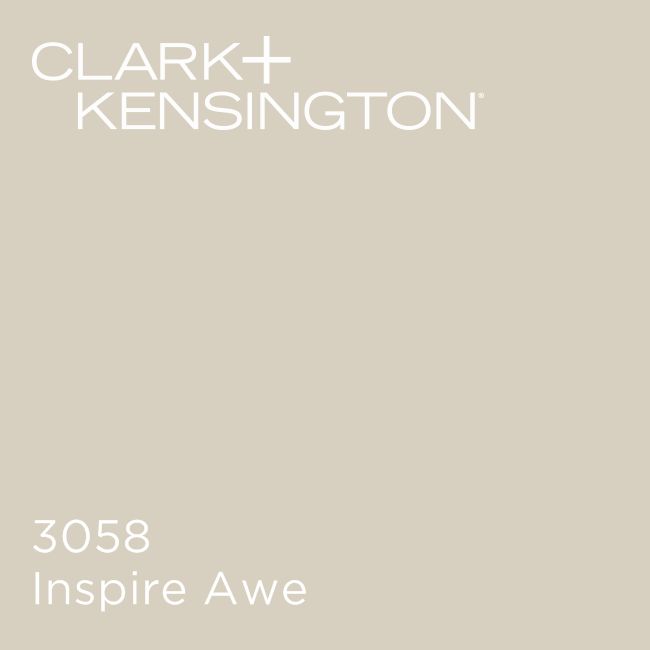 The painter will take about 4 days to complete the project. To be included in this major interior paint renovation:
Family room
Kitchen
Breakfast room
Back hall near garage
Foyer entry
Stairwell to second floor
Second floor hallway
I'm pretty stoked to see how my white cabinets will pop against a bit of color. Plus I've been waiting to make my final backsplash selection until I had paint on the walls.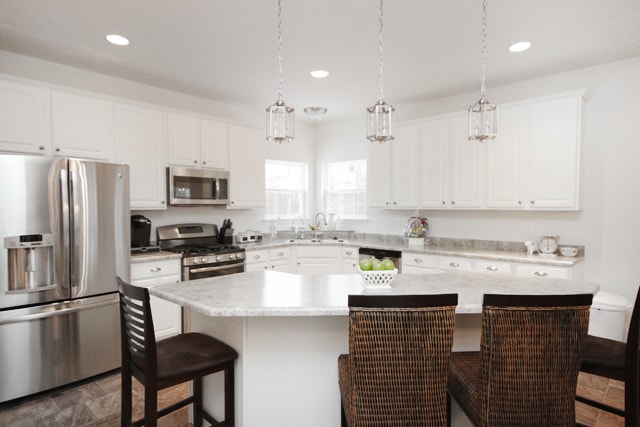 And my metallic white kitchen landing table will finally shine.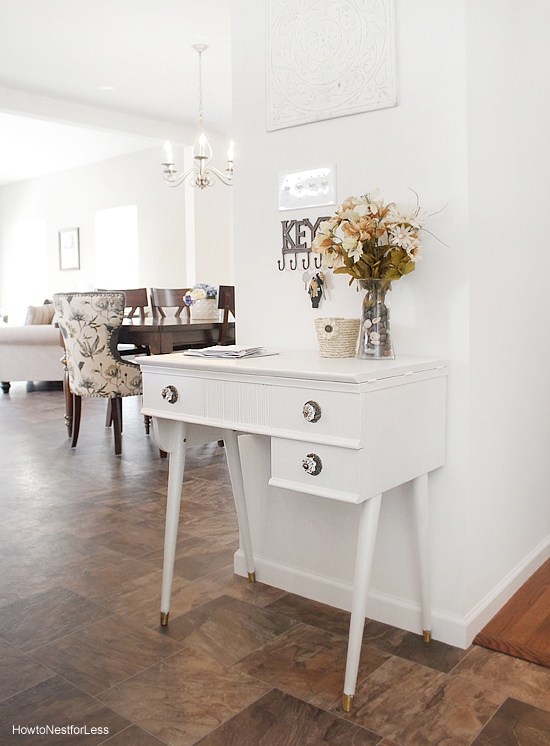 And my fabric-lined butler's pantry will hopefully blend wonderfully with the new Inspire Awe paint color.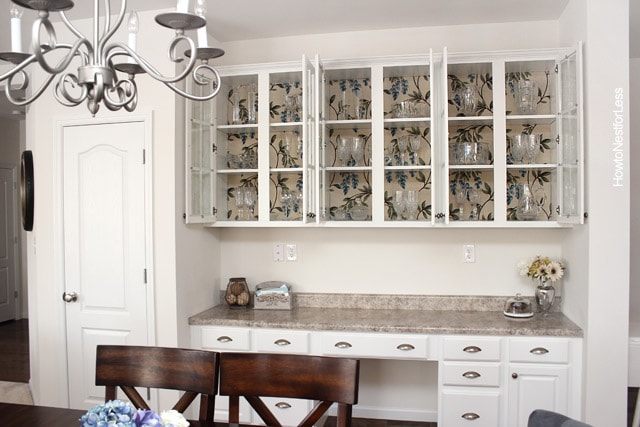 So do I feel bad about hiring a painter when I love to DIY? Heck no. Considering it will take this guy 4 days to do it himself… mama ain't got time for that. Sometimes it's just easier to hire a pro. Plus getting his discount on Sherwin Williams paints is pretty sweet.
Well the work should be completed by Friday and I'll snap some photos to show you some before and afters next week. Stay tuned!