I will show you how adorable hand painted kids tennis shoes can be!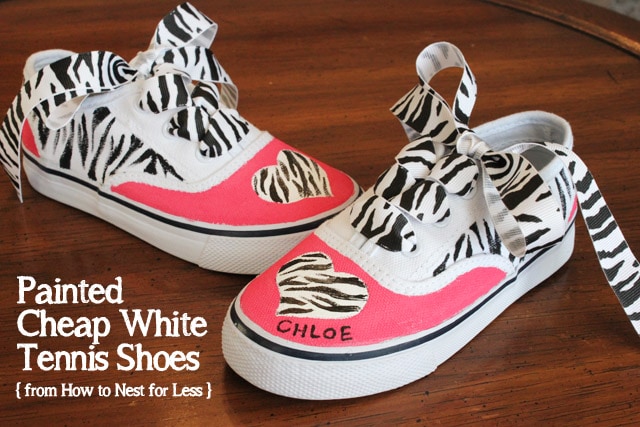 Jacquard had recently sent me some vibrant fabric paints to try out and I knew that transforming a pair of white canvas sneakers for my precocious little neighbor girl was the perfect DIY project!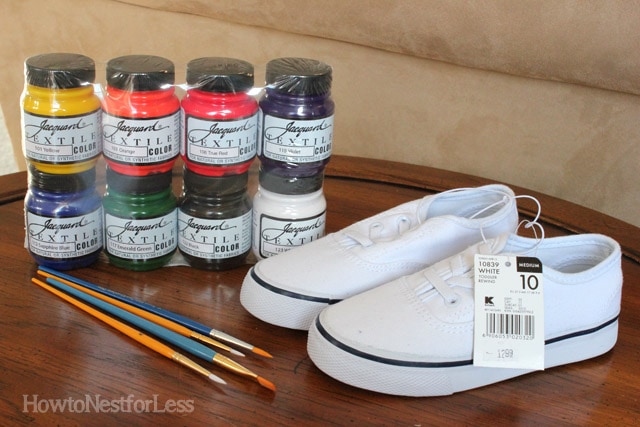 And I only needed a couple of  art supplies to transform these plain white boring tennis shoes into something fabulous and fun!
White canvas shoes from Kmart (on sale for $8)
Jacquard textile paints
Paint brushes
Pencil
Ribbon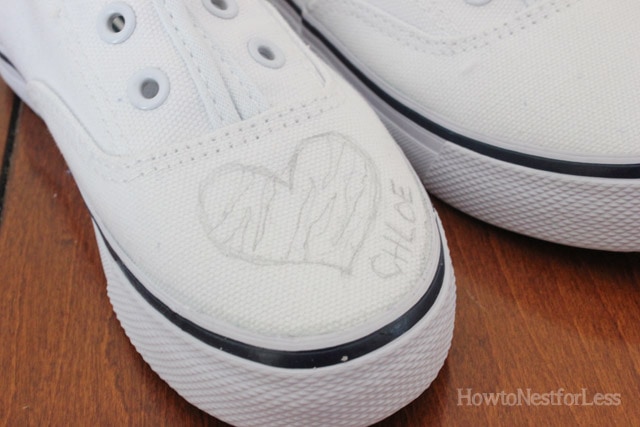 To start I removed the original laces and penciled in a quick creative sketch of what I wanted right onto the shoes with my pencil.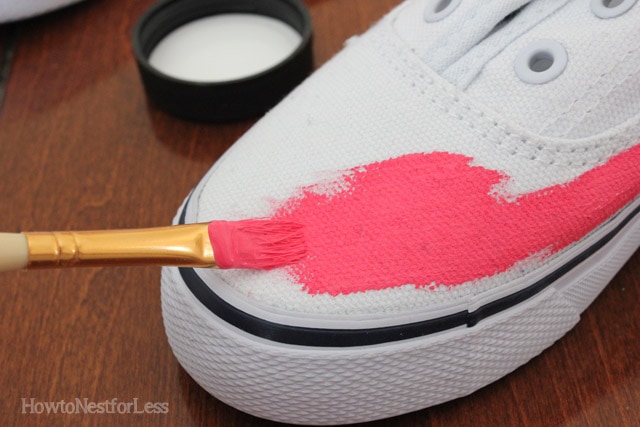 Next I mixed some white and red Jacquard paint to make a nice hot pink color. I painted the front and back of the shoes staying along the sewn seam.
Now it's time to add some funky cool zebra stripes. I just free handed these. Yeah, luckily it's not too hard to mess up zebra stripes!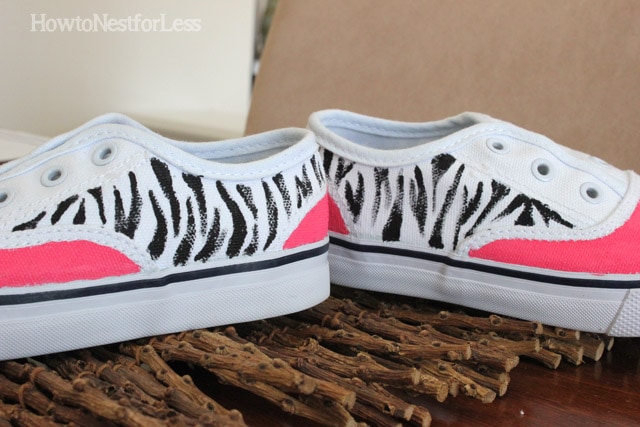 Next I added some large white hearts on the front of the shoe right on top of the hot pink. I was quite impressed with how well the white covered over the pink. I also added the little girl's name on just one of the shoes.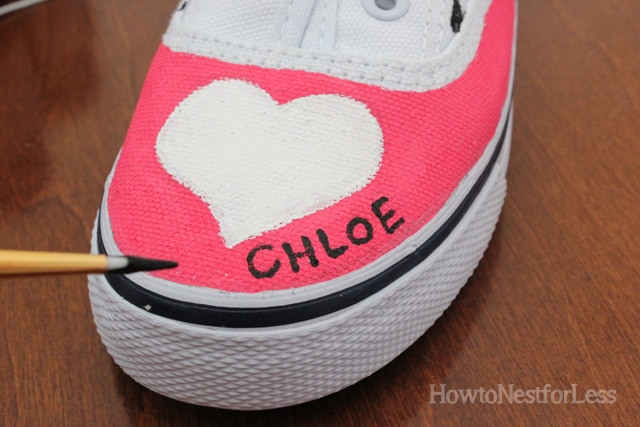 Once the white hearts dried, I added funky zebra stripes inside of them too.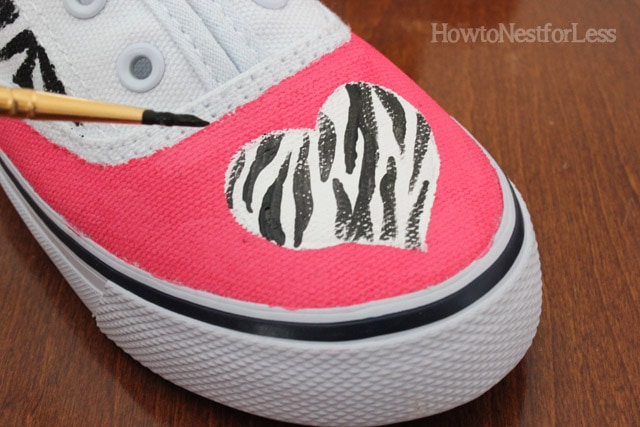 For a finishing touch I added some zebra striped ribbon for new shoe laces. Now normally you need to set Jacquard paints on fabric with an iron, but since you can't really iron tennis shoes, I just used a hair dryer set on high for about 30-40 minutes to set the paint.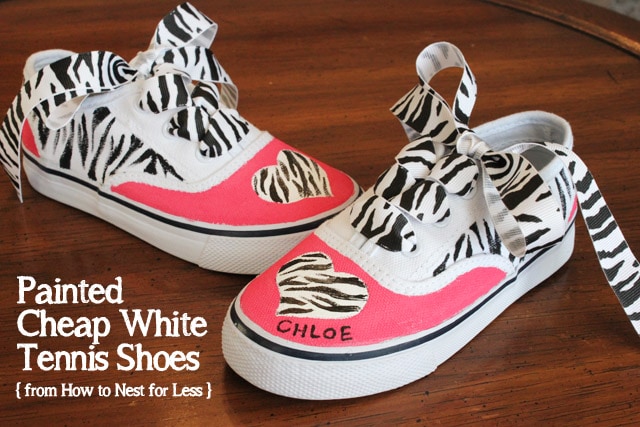 I mean, seriously… pretty cool to change a plain pair of tennis shoes into something original, fun and funky?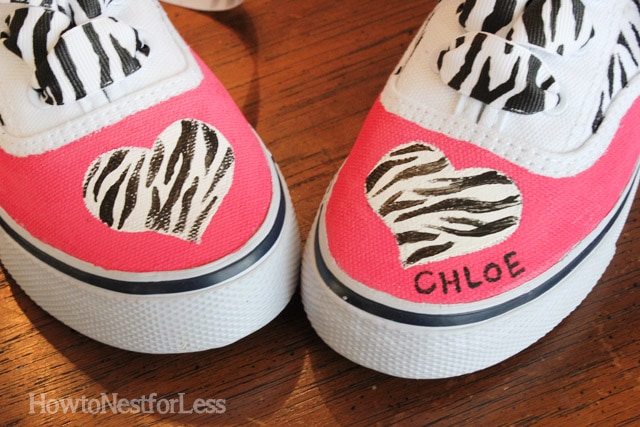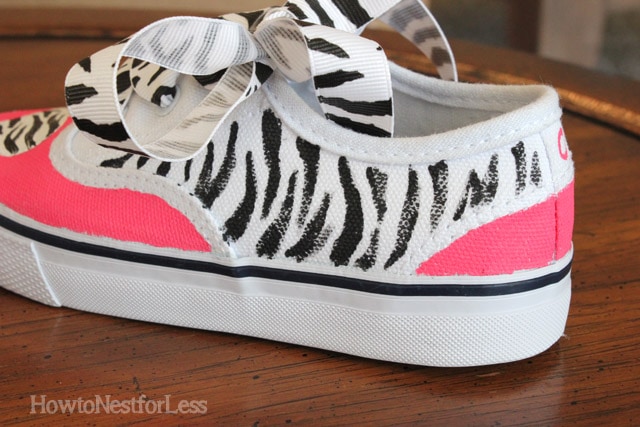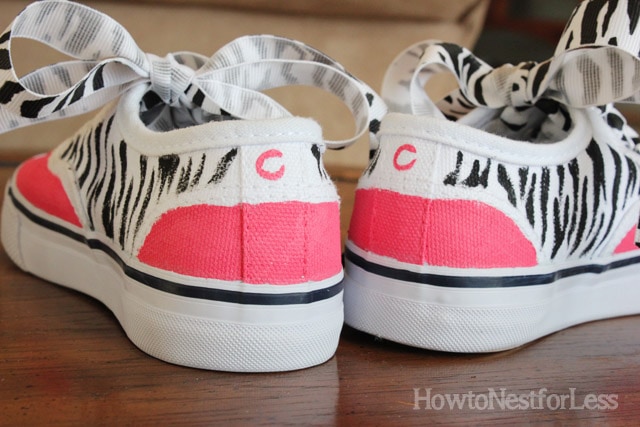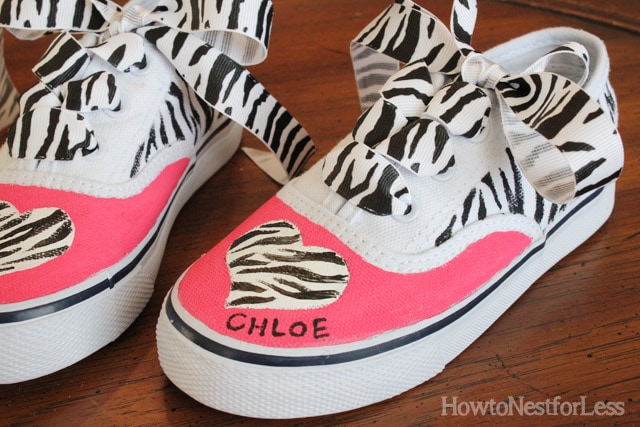 Yep, I'm pretty happy with how these turned out! My daughter saw these so of course I had to paint a pair for her as well.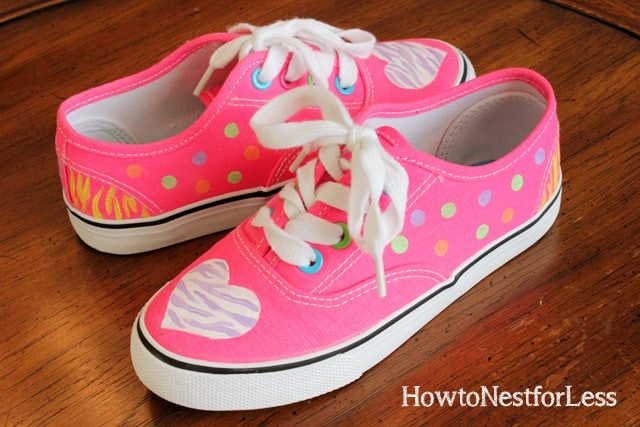 She wanted something bright and bold with polka dots and crazy colored zebra stripes. And then she asked me if I could make a pair for Valentine's Day and St. Patty's Day. Oh boy, I foresee a lot of painting in my future…