So what do you have planned for today?
It seems a lot of fireworks displays near us have been canceled due to the extreme heat and drought. BUMMER!
Since I don't really have any new projects today, I thought I would share some
FREE printables in honor of The Fourth of July.
I featured these back on Memorial Day, but they seem work for today, too!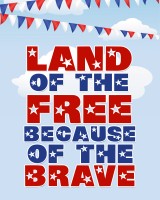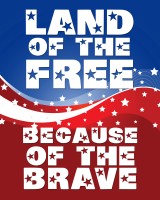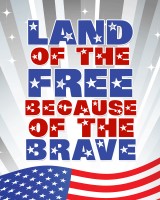 Just click to enlarge and save to your desktop.
Print actual size (8×10 inches) and frame! 
I also featured 4th of July FREE Printables a couple of weeks ago. While it's probably a little late for this year's party, PIN IT for next time!
I wish you and your family a safe and happy Fourth of July!
I'm taking the day off to spend some quality time with my family.
I hope you get to do the same!