I get a lot of emails about what paints, top coats and brushes I use on my projects, so here's a little Q&A roundup I like to call Painting 101.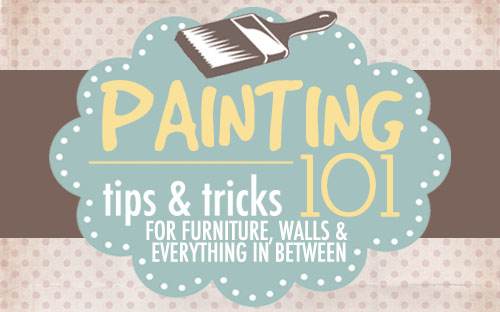 WHAT ARE YOUR FAVORITE PAINT BRANDS?
I've used a bunch of different paint brands in the past throughout my home, but have recently narrowed it down to my two favorite: Sherwin Williams and Benjamin Moore. The coverage is fantastic with both of these brands and I did not have to prime beforehand (including painting over bright yellow and bright red with a pale green).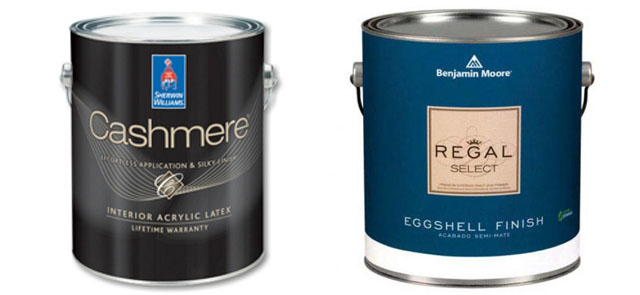 Yes, it may be a bit more expensive, but think of it as an investment. What's a couple extra bucks when you're talking about transforming a room? Plus cut out the primer or second coat? Definitely worth every penny.
If you are looking for something a little cheaper, I also recommend Valspar and Olympic.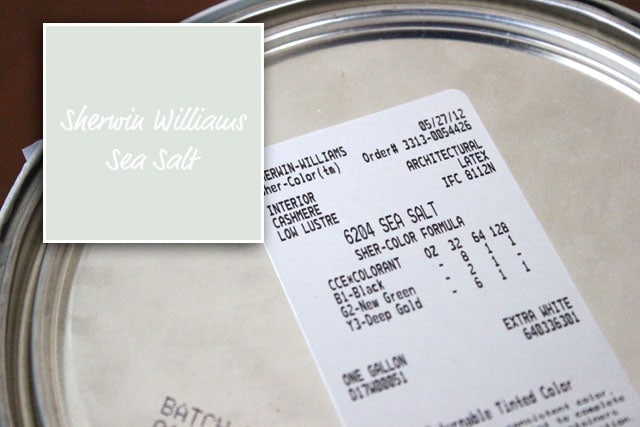 When I'm painting furniture with latex paint, I often do not use the more expensive brands of paint since I don't need a whole gallon. I mostly use Rustoleum or Valspar in a flat or semi-gloss finish. And remember, you can always add more of a shine with your top coat!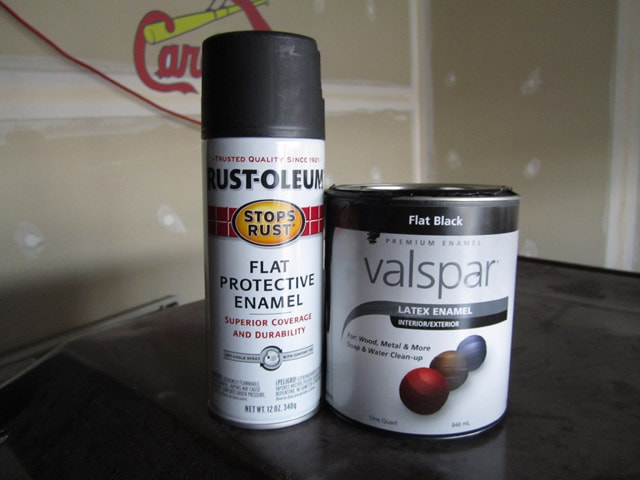 And when spray painting I always stick to Rustoleum or Krylon (industrial only), depending on the color and coverage needed.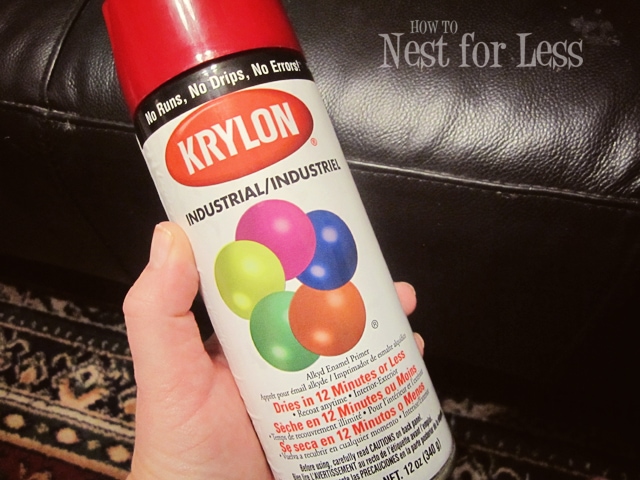 DO YOU USE A TOP COAT?
Whenever I'm painting furniture I use a top coat, whether I'm using latex or oil paint. It really seals in your paint and gives a wonderful finish.
There are many different options for top coat, but I mostly lean towards a polyurethane. If I'm using an oil based paint I will use an oil based poly. This is longer drying and has strong fumes, but it is very strong and smooth. I would suggest using this oil based top coat when you're painting larger pieces of furniture so you don't get brush strokes or dragging marks.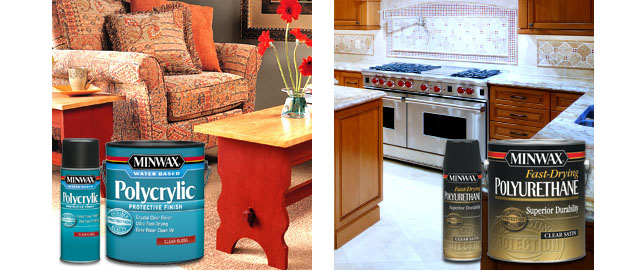 source
If you're using a latex paint, you can follow it up with a water-based polyurethane like Polycrylic. This will not yellow like other top coats! It's also fast drying so it's great for smaller pieces.
Use quick short strokes with an angled brush to apply, and only dip about 1 inch of your brush into the poly. Sand between coats, but do not sand the final coat.
Other options for top coats are a wipe on poly. You can rub this on with a rag or heavy duty paper towel. I would suggest 4-6 coats for a strong top coat!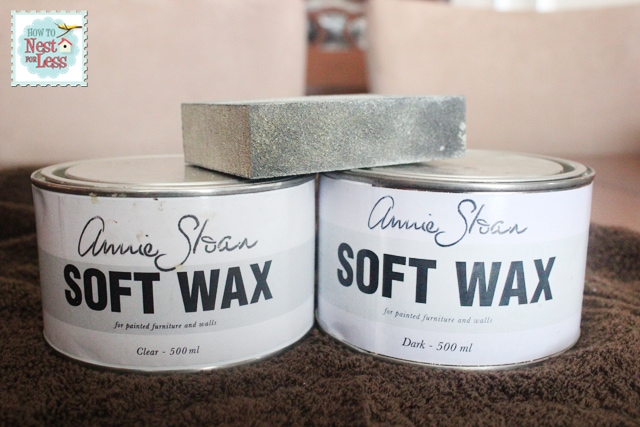 When I'm using Annie Sloan Chalk Paint I use wax as a top coat. Apply in thin coats and buff after 24 hours. Do not use wax if your piece will be in extreme heat or outdoors; the wax will melt!
WHAT TYPE OF BRUSH DO YOU USE?
When I'm painting furniture with latex paints or Annie Sloan Chalk Paint I usually use Purdy paintbrushes. They are easy to clean with water and I don't get little hairs in my paint! I also like using their angled brush for my top coats and when I need get paint into niches and corners.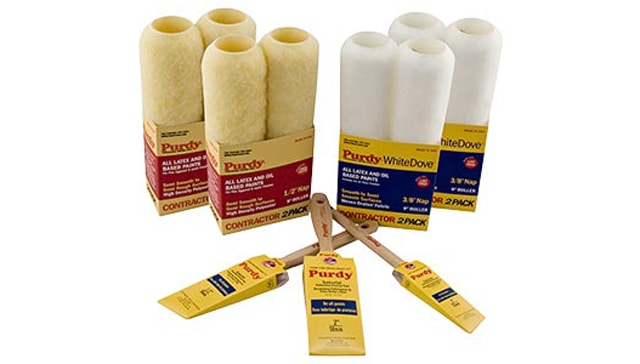 If I'm using oil paints I usually like to use a cheaper brand of paint brush. I'm not a huge fan of cleaning brushes… I know, lazy!
If I'm painting larger pieces of furniture, I'll use a small foam cabinet and trim roller. You'll usually need to paint your surface with at least two coats, but it's worth the time for a super smooth finish!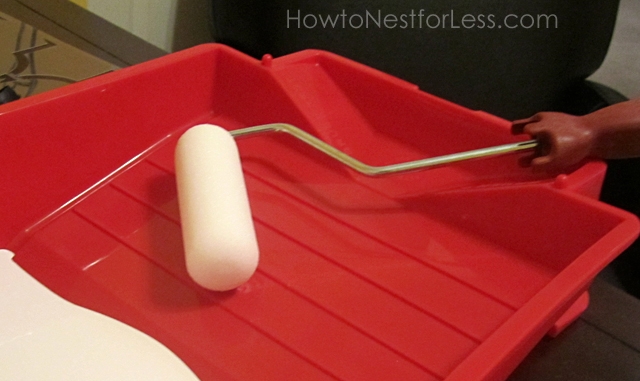 I also keep little 1 inch brushes from the Dollar Tree on hand for small quick projects! And I go through the little foam brushes like crazy (mostly for applying Mod Podge though!).
DO YOU HAVE TO PRIME BEFORE PAINTING?
It really depends. Most often times I do not have to prime my walls before painting, especially if I invest in good paint. Unless I'm moving from an extremely dark color to a lighter tone, I skip the primer.
When I'm painting furniture with oil or latex paint, I always prime! My favorite primer is Zinsser Cover Stain with the brown label. It comes in a spray paint and gallon. It can be a bit pricey, but a little goes a long way!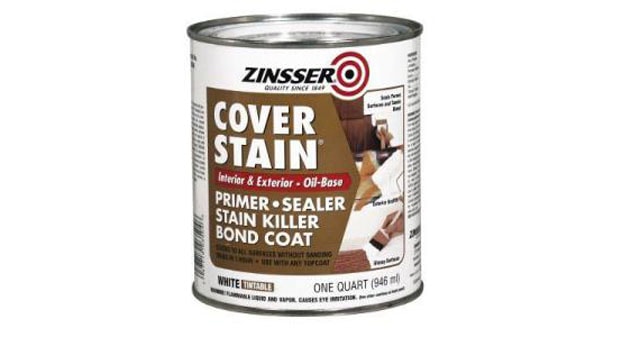 One of the reasons Annie Sloan Chalk Paint is so popular these days is that you don't have to prime before painting, although it really depends on the condition of the wood. If I'm covering a semi-gloss surface, I will still prime before painting. It's just an insurance policy before I paint. I end up using less coats of ASCP in the long run since it sticks better to the primer than the slick surface.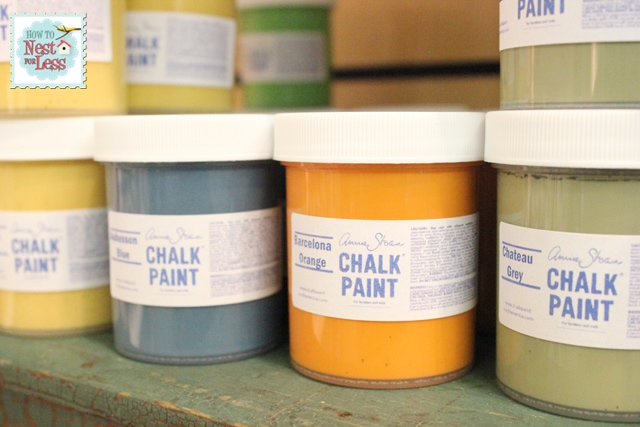 WHAT ABOUT BRUSH STROKES IN MY PAINT?
Kate at Centsational Girl once wrote about a little painting angel called Floetrol for latex paints. It's a paint conditioner that extends the drying time and helps remove brush strokes. It does not thin your paint; it's just a conditioner.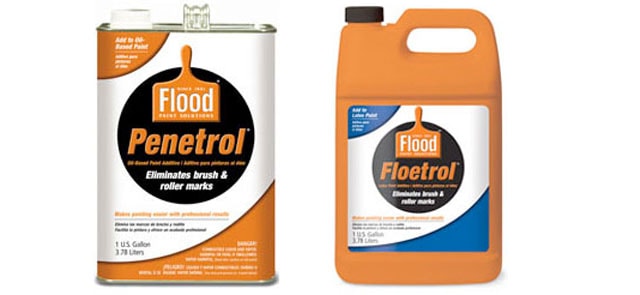 If you're painting with oil, use Penetrol. It works in just the same way at Floetrol to remove brush strokes and roller strokes. Just follow the instructions on the bottle label.
HOW LONG DOES PAINT TAKE TO CURE?
It really depends on the paint! Most latex paints take about 30 days to fully cure. Oil paints are a little harder so can fully cure in 7-10 days. Milk and chalk paint are also about 30 days.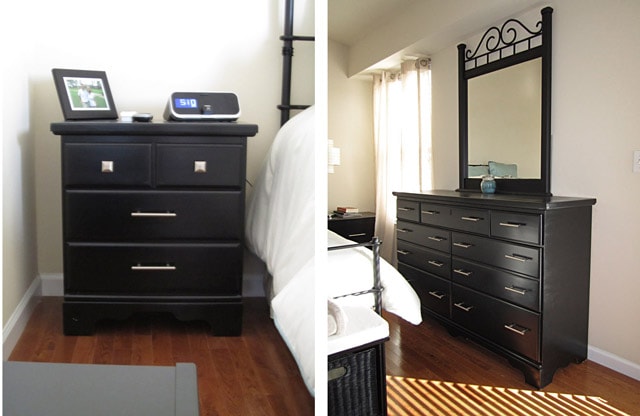 If you're using a protective top coat (which can be applied as soon as your paint fully dries), you don't have to worry as much about curing.
HOW DO I KNOW WHEN TO USE OIL VS. LATEX?
I have to admit I'm a huge fan of latex paint. It's easy to clean up and dries much faster than oil. If you work fast enough that you won't have brush strokes, a fast drying latex paint is great to work with. You can apply two coats in the amount of time it would take one coat of oil paint to dry.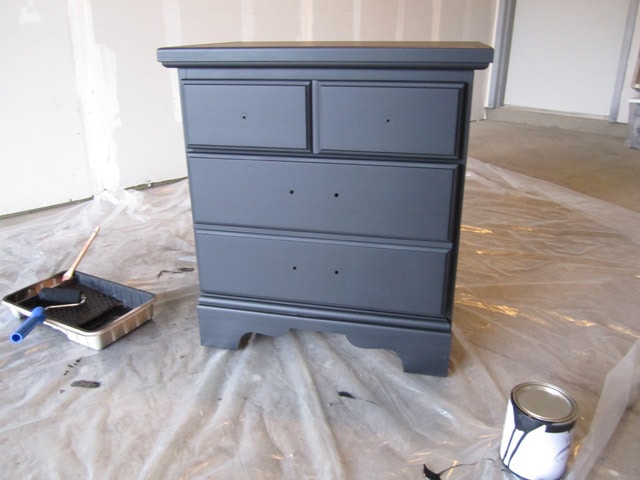 That being said, oil paint is much more durable than latex paint and goes on much smoother than latex.
Latex paint can also have trouble covering wood and will need to be sanded between coats. You should probably consider using an oil paint for high traffic furniture.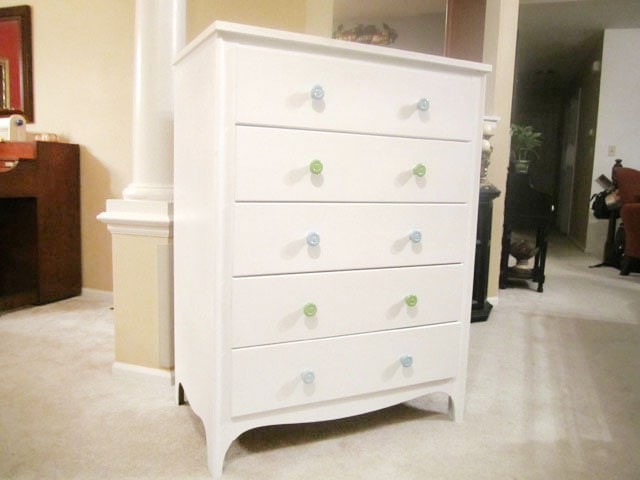 When painting with white, oil paints can sometimes yellow over time. Think about latex with a nice water-based poly that will stay bright white through the years!

HOPE THIS HELPED WITH YOUR FUTURE PROJECTS!
ONE LAST REMINDER:
my rule when painting furniture or fun projects is
1 coat of primer, 2 coats of paint, 1 top coat.
.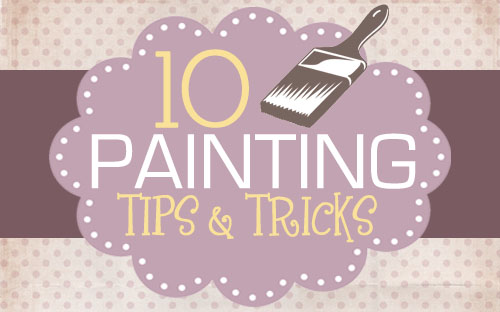 really cool ideas from some of the best of the biz!