The very first thing we painted when we moved into our home over 6 years ago was the continuous wall running from our Dining Room to our Kitchen.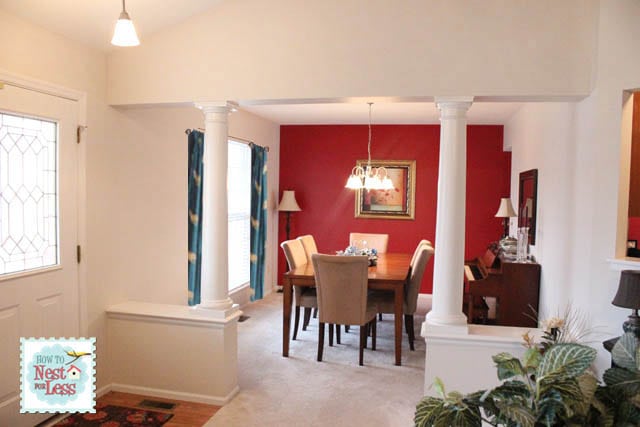 We've had red as an accent color throughout our home, but now I'm ready for a change. I'm ready to lighten everything up. Live lighter and brighter.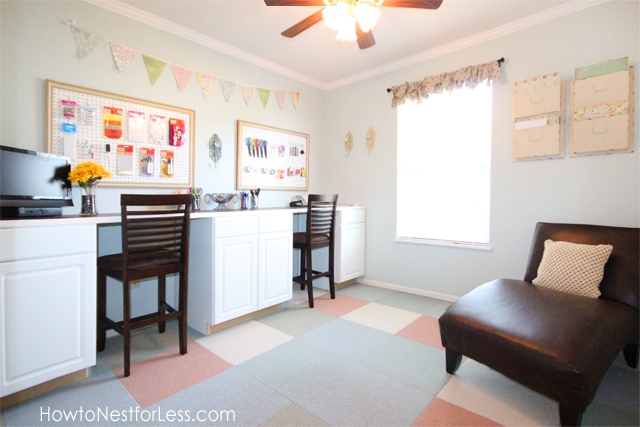 I love the color I just painted my craft room so decided to use the same shade on the old red accent wall. It's called Sea Salt from Sherwin Williams.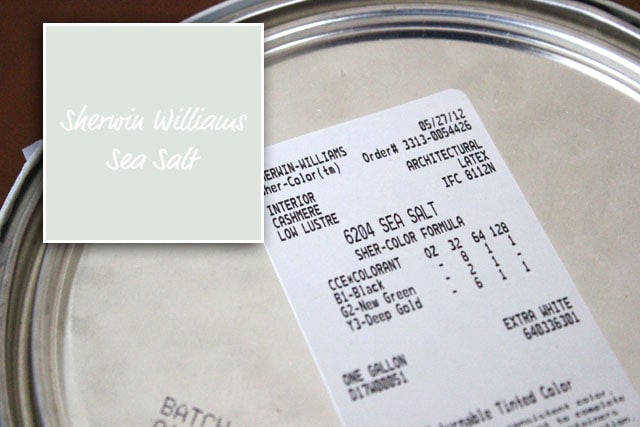 What I love about this shade is that it looks different in every light. It can go from from a bright desatured green with a hint of blue during the day to a darker grayish green at night. LOVE, seriously.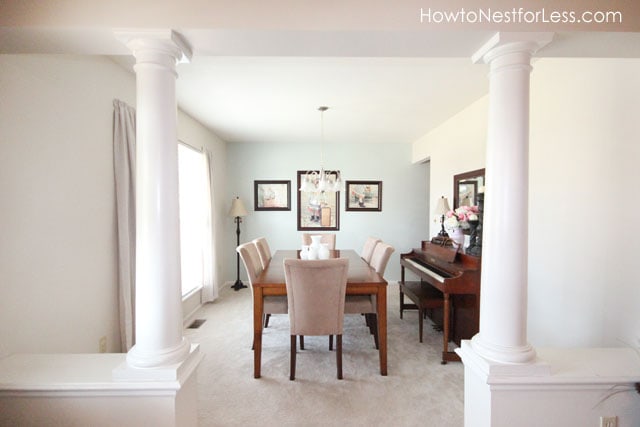 So, lighter and brighter thus far?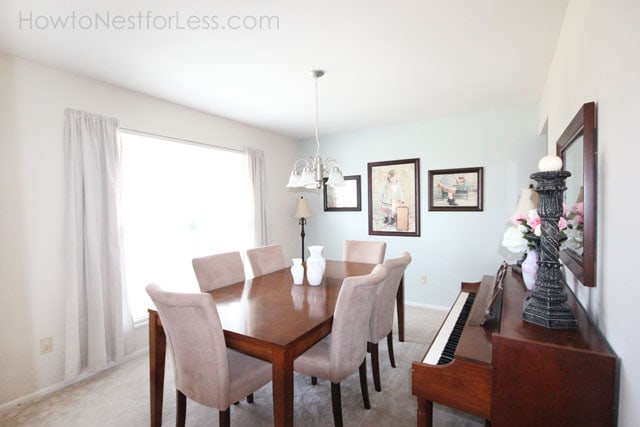 I still have a LOT of changes to make… we're adding board & batten next weekend, need to update the lighting fixture, find a centerpiece, and hopefully someday soon get a new dining room table. I've been eyeing this one from World Market.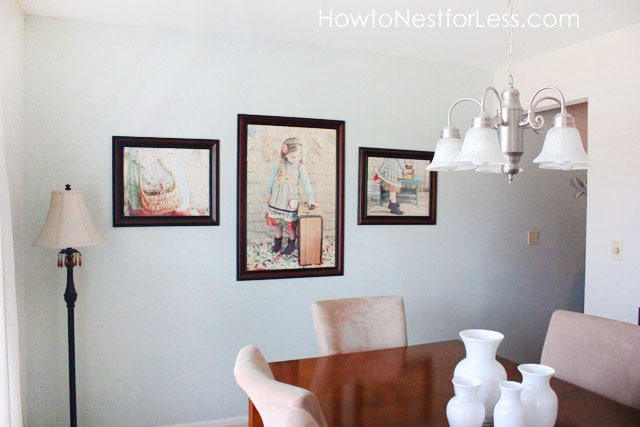 I added a little photo gallery on the accent wall. All of the photos are actually of my daughter (taken by Kristine Lynn Photography), and I kinda like how they're detail shots and not just her face. Doesn't seem so overly creepy that I have three huge photos of my daughter in my dining room!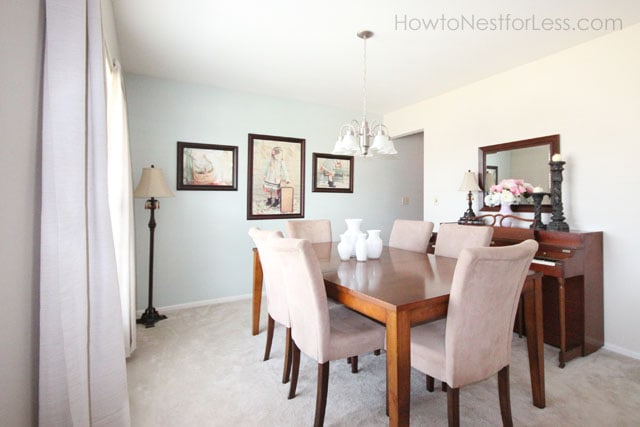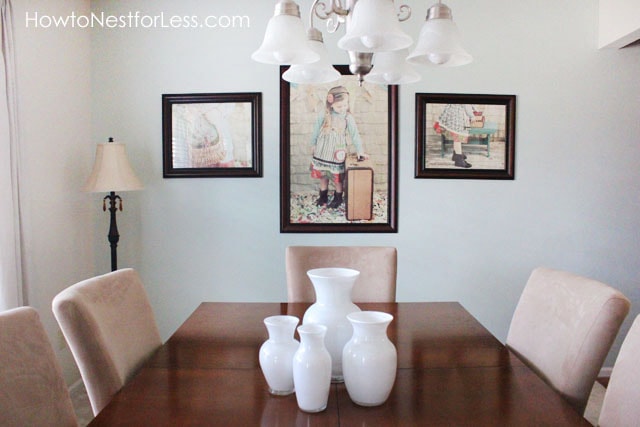 I got the four vases from Goodwill for $3.00 total. I just painted the insides white with acrylic paint that I had in my craft stash.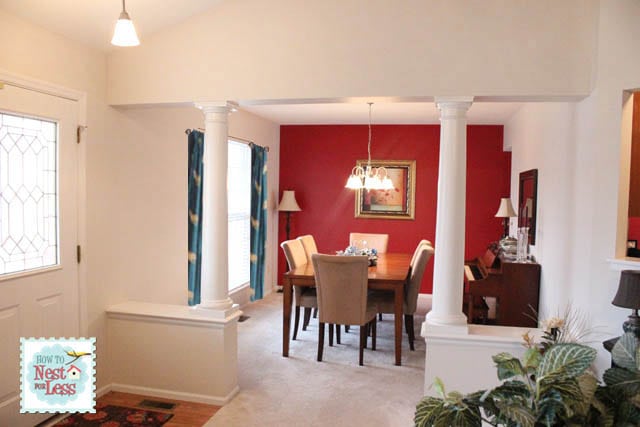 So here's the before with the red wall… and here's the after!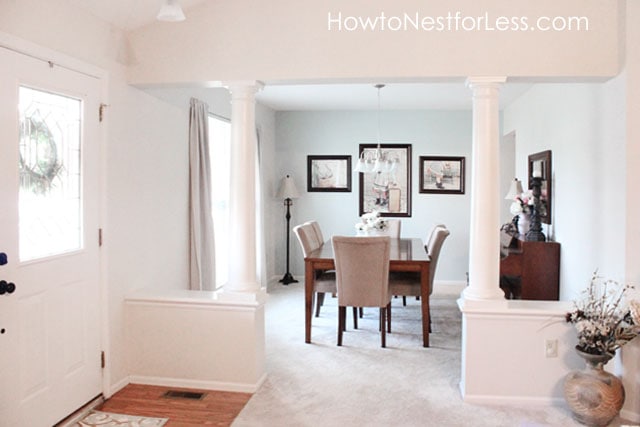 Like I said, next week I'm starting some board & batten along that wall. Can't wait to show you! Oh, and I mentioned that this wall runs into my kitchen, but I'll save that reveal for another day 🙂