HAPPY NEW YEAR!
Wow, I can't believe it's 2013! Time to take down all of the Christmas decorations (if you haven't already) and put up some inspirational things for the new year.
This January I'm adding a New Year printable to my mantel, but instead of being just for January 1st, this will decorate my house for the entire month talking of new year and new beginnings.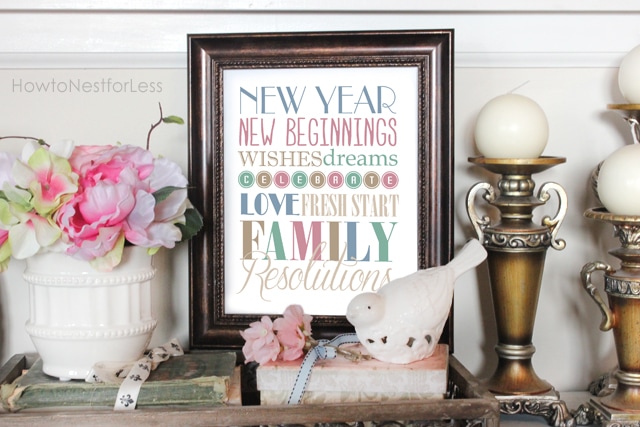 I created 4 different color schemes that you can choose from for this New Year's 8 x 10 inch subway art printable.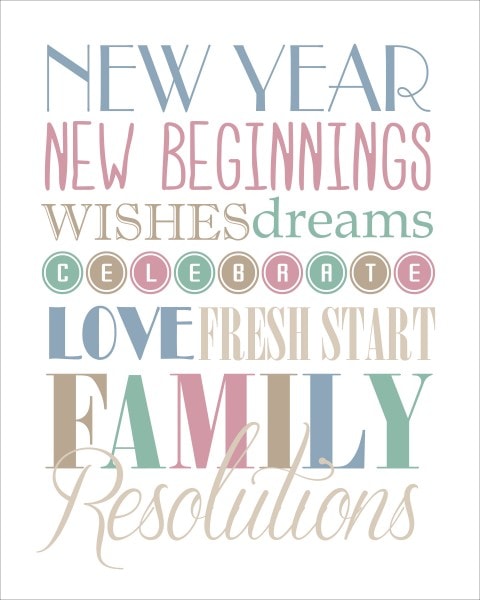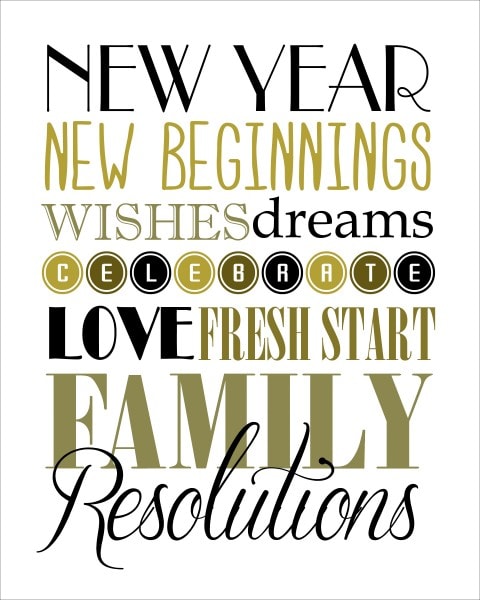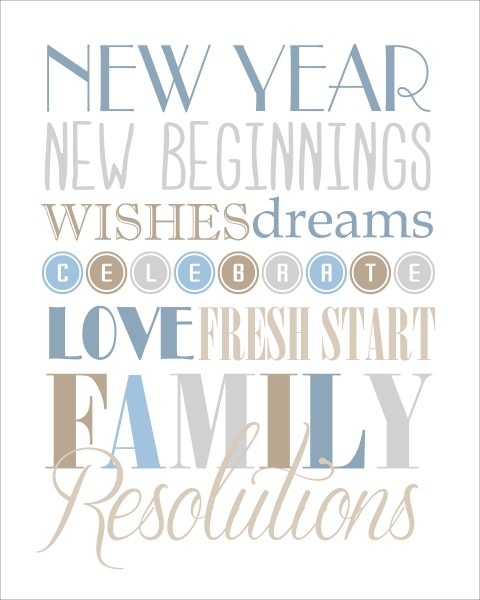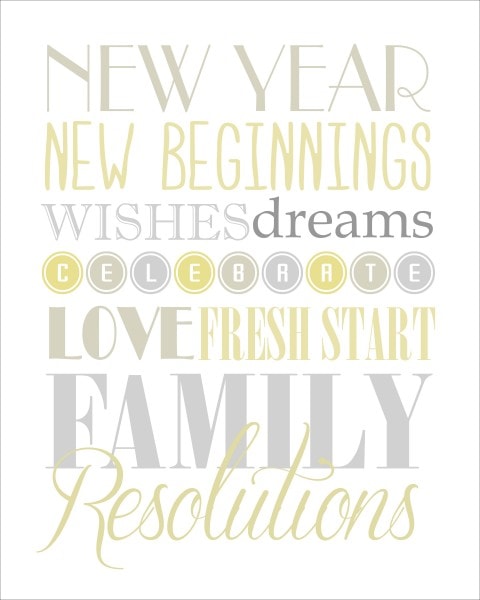 Just save the file to your desktop. Open and print on normal, letter-sized paper. Trim along the solid line and frame in an 8 x 10 inch frame.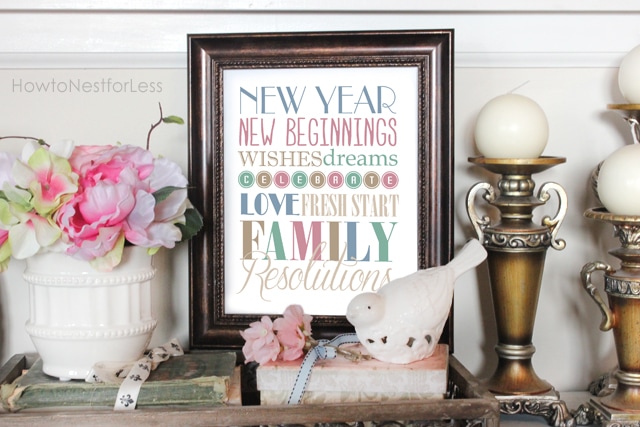 Hope you enjoy and Happy New Year!