Have you ever heard of kissing balls? I'm sure you've seen them before… either little flower girls carrying them down the aisle or a version of holly or mistletoe during the holidays. Well I love making flowered kissing balls as part of my home décor, especially to adorn the tops of large candlesticks. Super easy and cheap to make!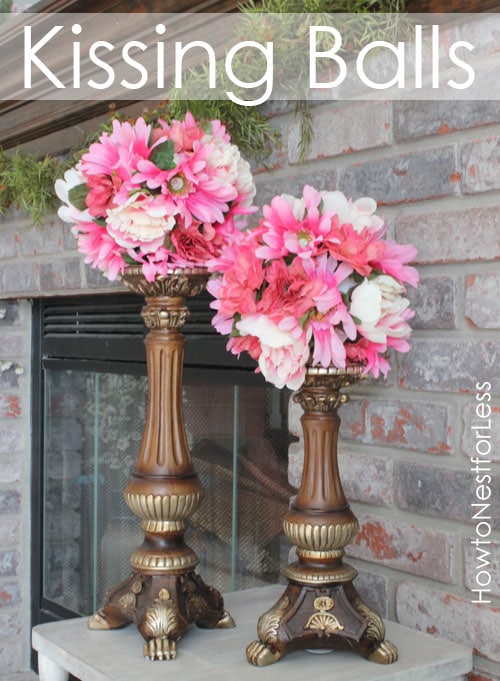 I gathered my supplies:
Fake bouquets of flowers from the Dollar Tree (6 total)
Two styrofoam balls
Scissors or wire cutters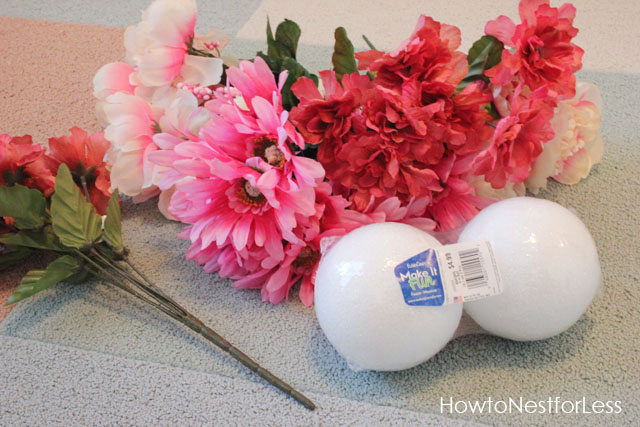 I trimmed each flower down to about a 3 inch stem. I used a pair of old scissors but wire cutters would probably work a little better.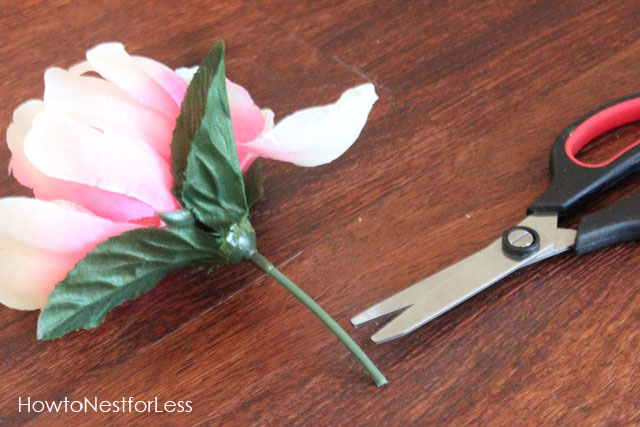 Then just start filling in the styrofoam balls with the flowers. Stick the stem straight into the foam balls and space them out a bit to let the petals and leaves hide the gaps. I varied the colors with different shades of pink as well to give the kissing balls a little depth.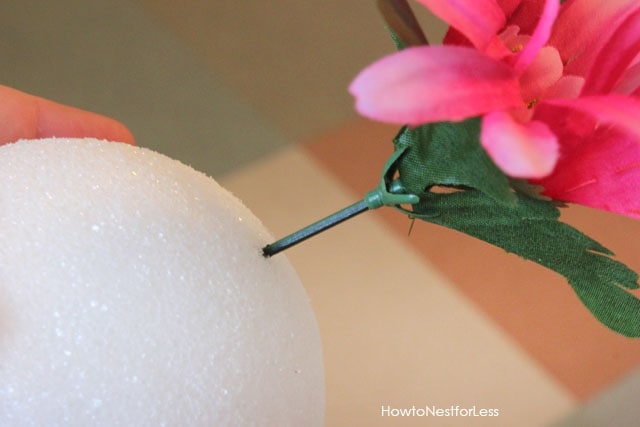 And that's it. Seriously a 15 minute project from beginning to end for about $11 per pair of kissing balls.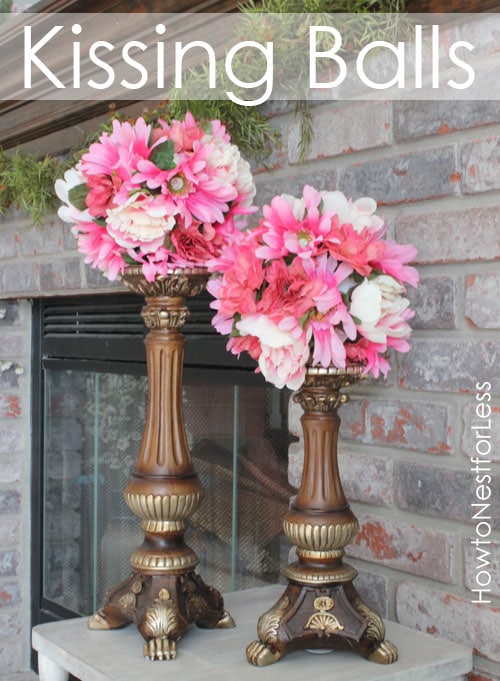 And yes, these are actual fake flowers from the Dollar Tree. Not too shabby, right?