So a couple weeks before we moved I purchased this little old high chair from Goodwill for $5. It's been sitting in storage for awhile, but it was time to give it a little makeover so we can have a place for my new little niece and nephew at the table when we move into the new home.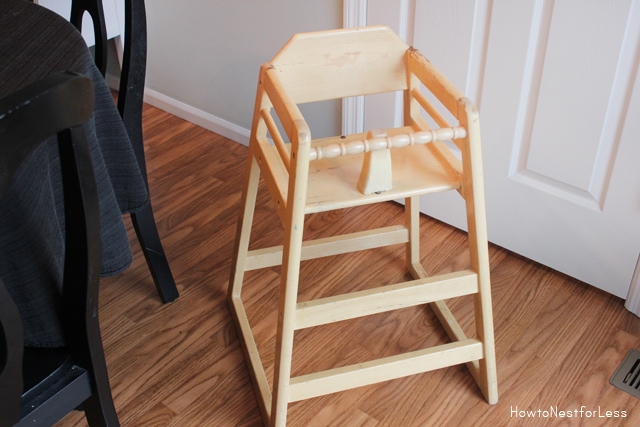 I knew I wanted to use Napoleonic blue and Old Ochre in Annie Sloan chalk paint, but I also wanted to stencil something on the back. Trouble was I couldn't quite find what I was looking for. So, I decided to make my own stencil using ScotchBlue™ Painter's Tape!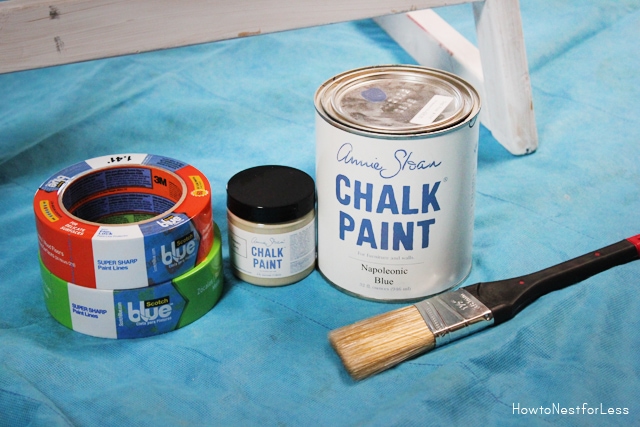 Umm… why didn't I ever think of this before?
1. To begin I laid out stripes of ScotchBlue Painter's Tape to form one huge sticker.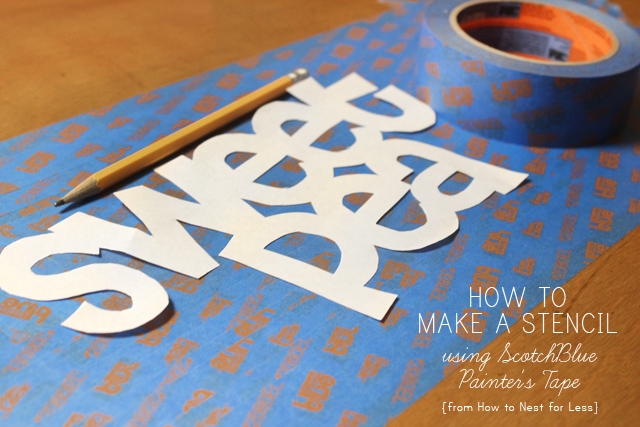 2. Next I printed out my phrase to size and cut it out. Then I traced it on top of the painter's tape.
3. When preparing the surface you're going to paint, make sure the surface is the color you want your final lettering to be. Since the high chair is blue, I wanted the tan lettering (which is why just that area is painted tan).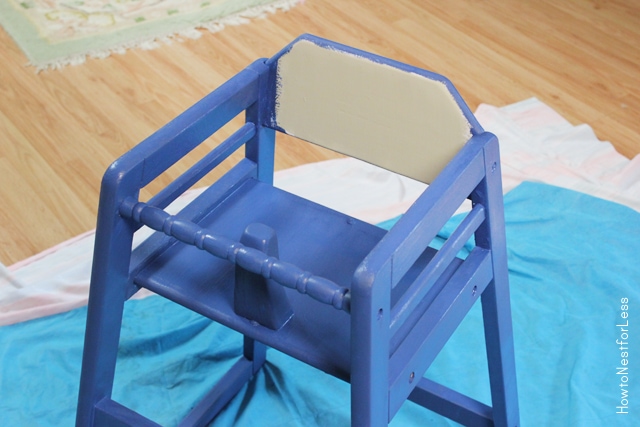 4. Cut out the lettering from the ScotchBlue™ Painter's Tape and placed it on the back of the high chair.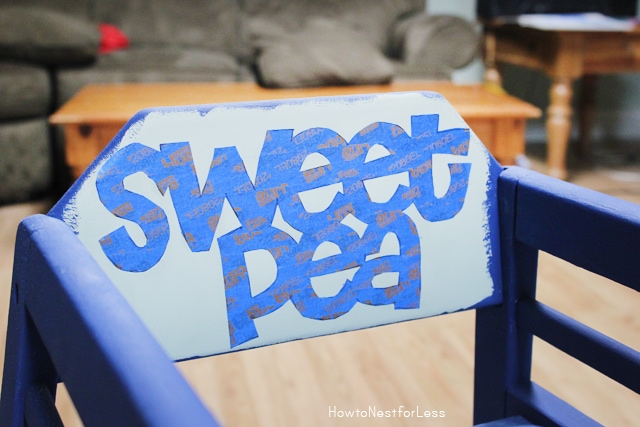 5. Paint straight over the painter's tape with your top color. Before you paint, make sure the painter's tape is completely pressed down around the edges so you don't get any bleed through!
6. When the paint is completely dry, peel back carefully to reveal your design!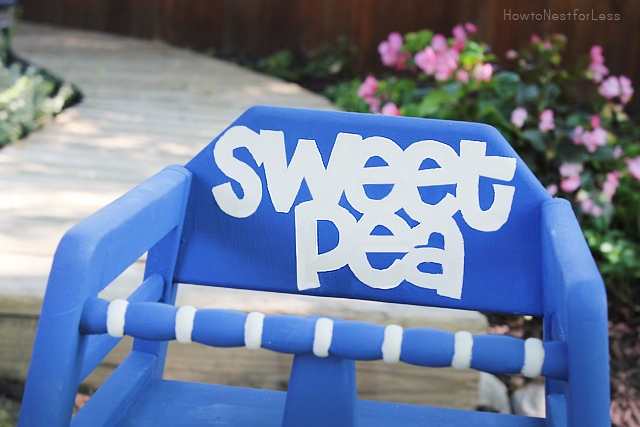 Pretty easy, right?
Seriously, why didn't I think of this before!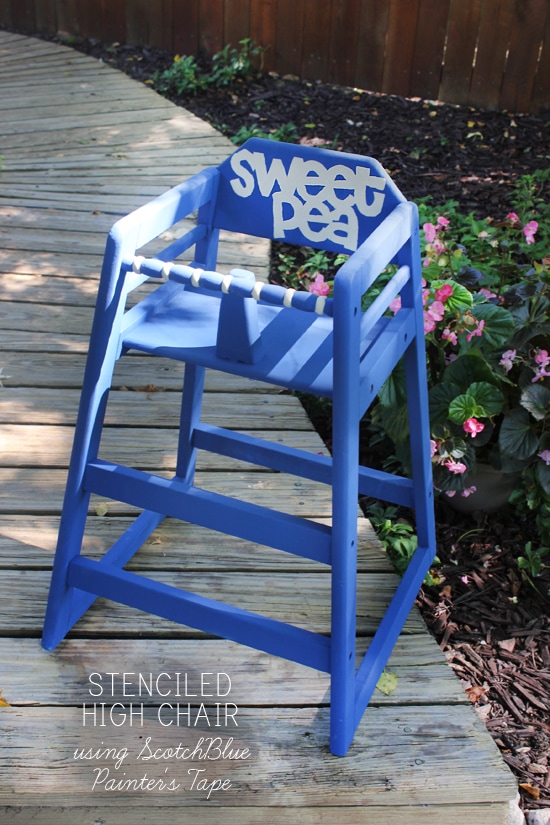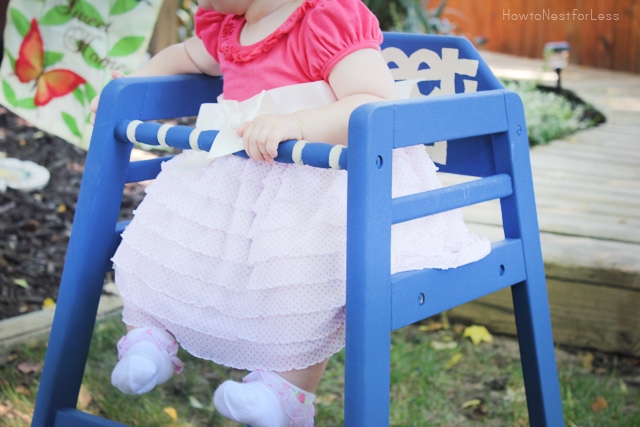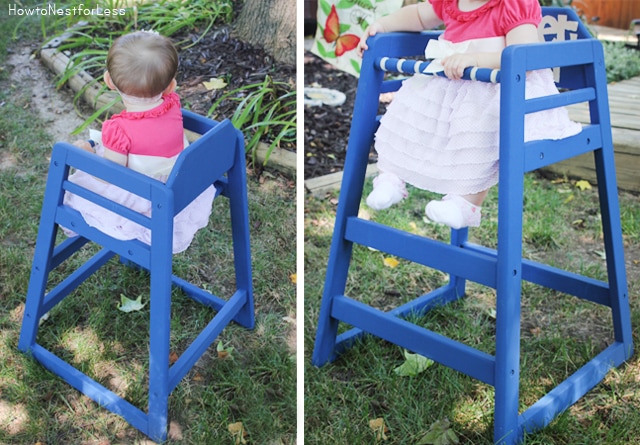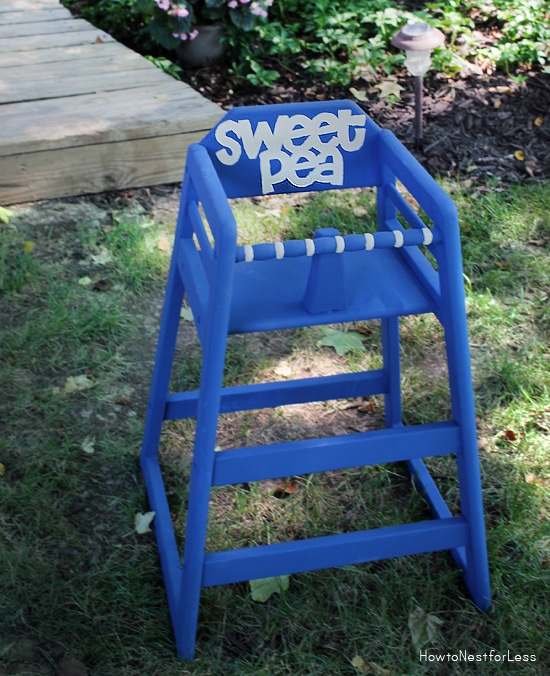 This post is a collaboration with ScotchBlue™ Painter's Tape. To join the creative community, visit www.facebook.com/ScotchBlue.
YOU CAN ALSO FIND THEM HERE:
ScotchBlue™ Painter's Tape Twitter Page
ScotchBlue™ Painter's Tape Facebook Page
ScotchBlue™ Painter's Tape Pinterest Page