Now that 2016 is underway, it's time to set a list of Home Goals that I hope to accomplish in the next 12 months. I've done this almost every year thus far (2015, 2014, 2013, 2012) and love looking back on them and seeing what I did (and didn't) accomplish.
I have to admit, I have a LOT of items on my wish list for 2016. You know… new house and all.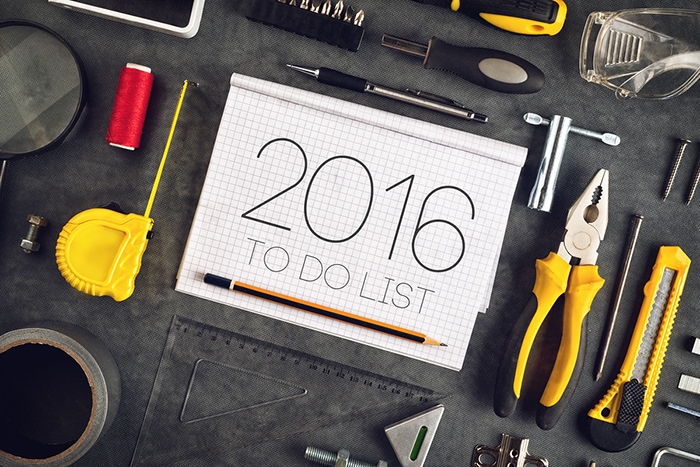 FAMILY ROOM
Back in late November I showed you guys our new family room built ins. Well now it's time to finish the rest of the space. I need to fill those bookshelves, find some new curtains, a couple of club chairs to complement our grayish blue couches, and accent pillows for the couches. I'm also debating the area rug I purchased. It's a huge 9×12 sisal rug that I found on Amazon but it sheds and seems to leave some type of dirt residue underneath it. A rug like this just doesn't get along with a neat freak like me. But large area rugs are so darn expensive I might just need to live with it for awhile.
ELLIE'S BEDROOM
This room is like 75% complete after finishing the plank wall and nightstand makeover. Now I just need to finish the other side of the room: paint her 5-drawer chest, build some bookshelves, hang some artwork, and create a DIY sign she's requested with a Harry Potter quote on it. I really just need to get off my tush and complete this room but I've been procrastinating big time. I'm hoping to have it done by mid January, once the chaos from the holiday season subsides.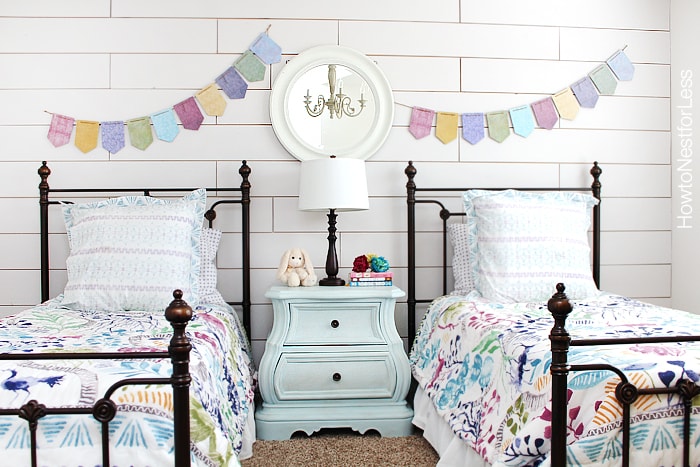 MASTER BEDROOM
Yeah, this makeover is going to be pretty boring for you guys since it will pretty much look like my old master suite, just a lot smaller. I only revealed our last master bedroom in January 2015 so it's pointless to buy anything new or to start from scratch. To finish the space I just need to DIY some moldings on the walls, paint, and hang some artwork. Super easy, it's just finding the time to get it done.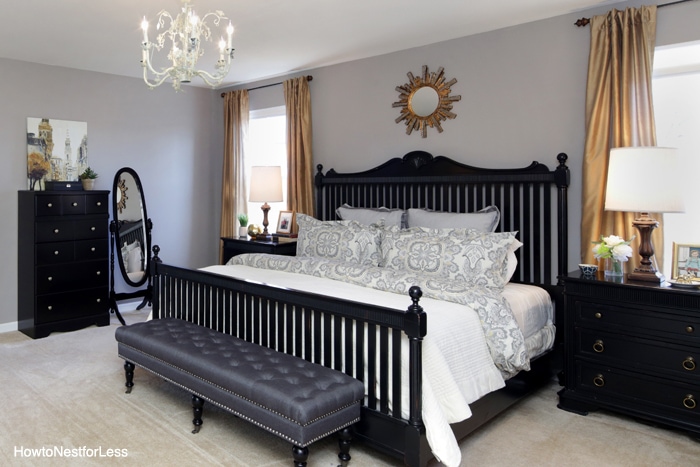 PLAYROOM
I think this is going to be my favorite makeover of 2016. Since we have a formal living room and dining room in this house (and who really uses these rooms, right?) we decided to make the living room the dining room and are turning the dining room into a playroom with French doors to block out some of the noise. I already ordered cabinets from Lowe's for the back wall for storage and plan on building a large craft table. To finish off the space I want to create a way to hang Ellie's artwork and maybe even a cool wall treatment like Ellie's bedroom.
BUILD MORE STUFF
I have a couple DIY projects I'm eyeing already. First up is my basement workshop. I found plans for a new bench I want to build, just with some minor tweaking. This project will hopefully happen early this year because my basement is complete chaos until this is done. Then I want to build a wine rack or platter rack in my kitchen on a huge blank wall I have. And of course I mentioned that playroom table. I'm wanting to copy this design from Restoration Hardware. Seriously I'm so excited to get this playroom going (especially after the toy explosion thanks to Christmas and Ellie's birthday).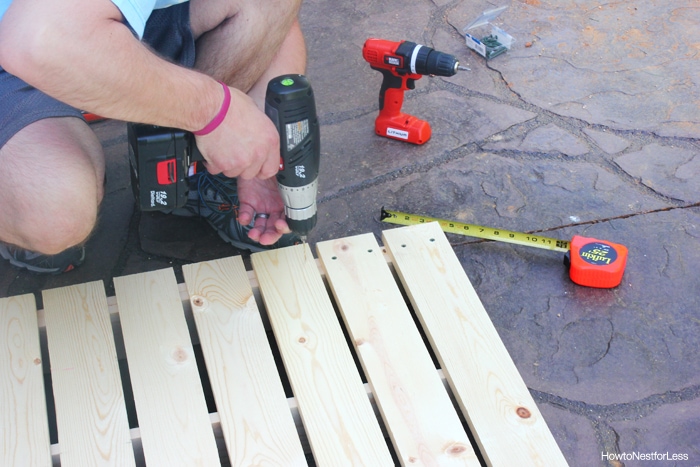 GET BACK TO THE BASICS
Back in 2012 I wrote about my blog's goals & aspirations for the coming year, just a mere 8 months after I began this blog. Man, life was so much simpler back then. I basically just wanted to create inspiring art. I wasn't in blogging for the money or to have 100,000 followers on social media; I just simply wanted to create.
So now I have to get back to the basics: building things, painting furniture, and transforming thrift store finds. I don't want to have to rely on some crazy schedule planned out months in advance. I just want my projects to flow naturally.
---
Well, that's the plan for 2016. I still can't believe how fast this past year flew by. It's been a whirlwind of the past 12 months with lots of unexpected twists and turns, but I can't wait to see what this next year brings my family and home.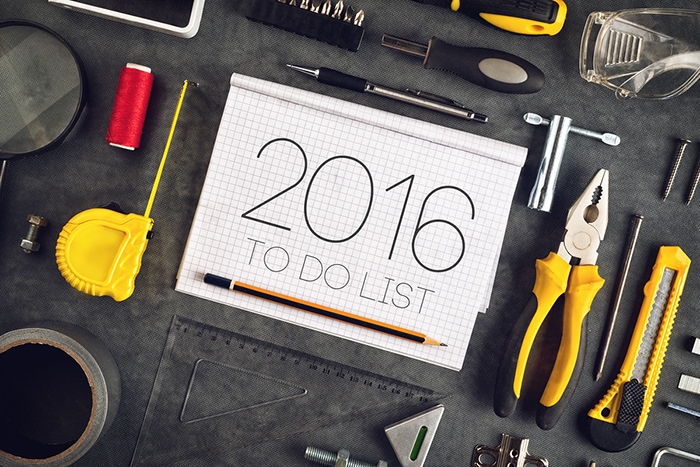 Now I'm off to enjoy a nice vacation with Ben in Jamaica this week! Yep, we are taking a trip alone for the first time since our honeymoon and I couldn't be more excited to spend some down time with my main squeeze. We celebrated our 10 year anniversary last July but had to sideline any type of getaway due to our whole IVF journey and miscarriage. At least now we can spend some time together to refresh and reenergize!
Follow me on Instagram to get some behind-the-scenes pics!