When I first started shopping for my craft room curtain panels, I couldn't find anything in the stores that totally wooed me. I found TONS of amazingly colorful, vibrant fabrics online, but well… I don't know how to sew and was a little terrified of the process.
So while I've never actually tried no-sew curtains before, I wanted to take that risk. I mean, how hard could it be to wing it? Apparently not very, cause I feel like I nailed it. And aaaah, I'm in love. Now let me show you how I got my no-sew groove on…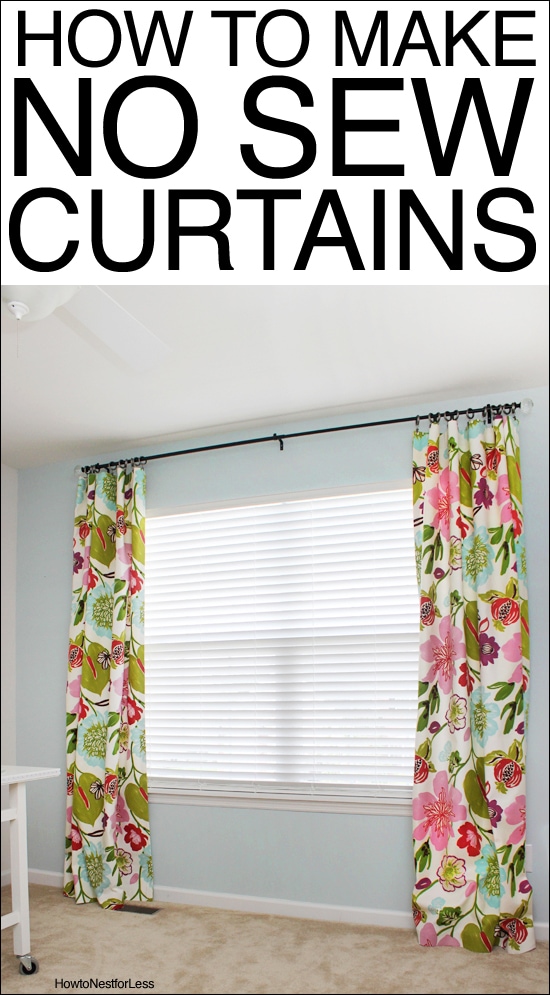 First of all, I want to thank everyone that voted for this Braemore Gorgeous Petal Fabric last month. It's so dreamy in person! And thick. Awesomely enough I didn't have to line these curtains due to that fact.
So first thing I did was measure and cut (2) curtain panels at 100 inches each. The ceiling is 8ft tall (96 inches) but I needed room for a clean "hemline" so I added 4 inches on the top and bottom, minus the 4 inches that the curtains would hang down from the ceiling.
96 inch floor-to-ceiling length – 4 inch rod hang down + 8 inches for hems
= 100 inch panels lengths each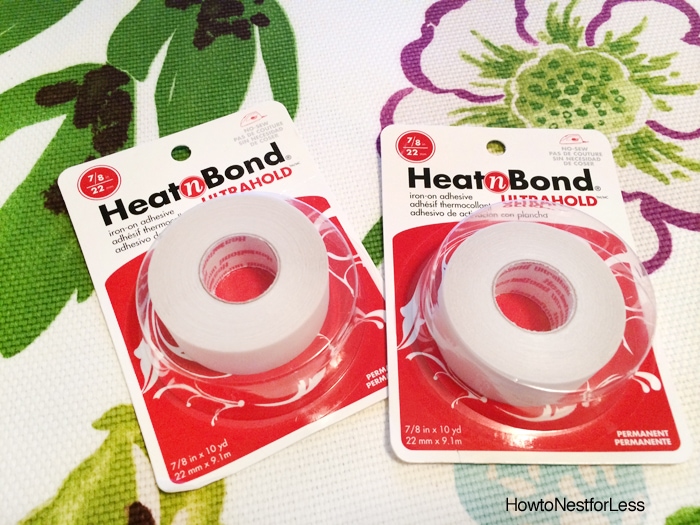 So my secret for these no sew curtains? Heat n Bond iron-on adhesive. I only needed (2) ten yard rolls to complete the project too.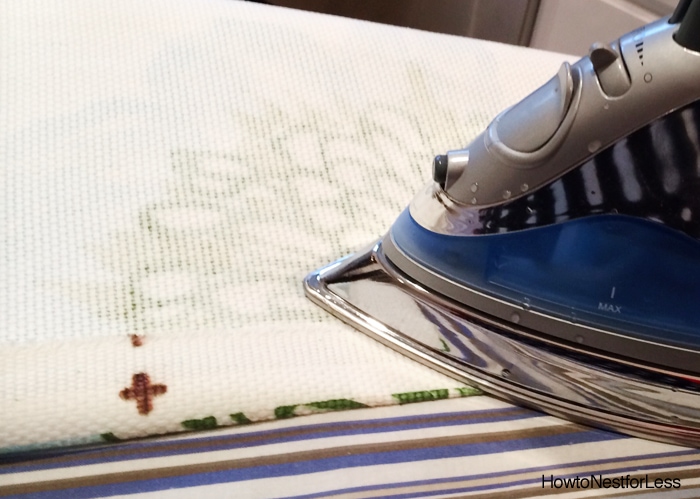 To prepare for the Heat n Bond, I first ironed a one inch seam on the side edges of the curtain panels.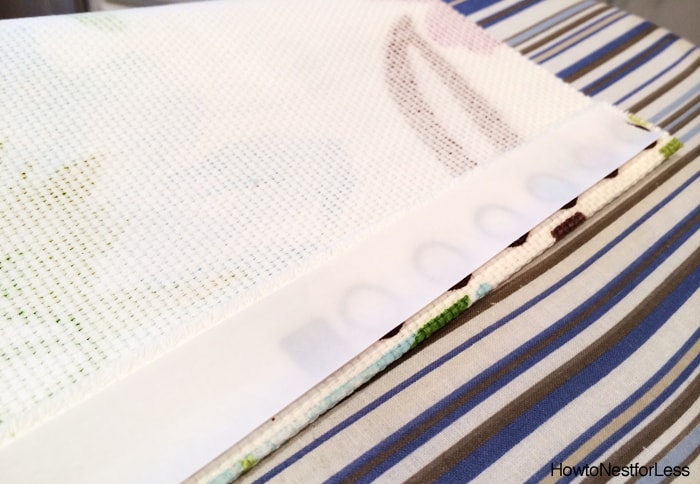 Then I laid a strip of the Heat n Bond on top of the seam paper side up. I ironed it for 2 seconds so it adhered the fabric, then peeled off the paper.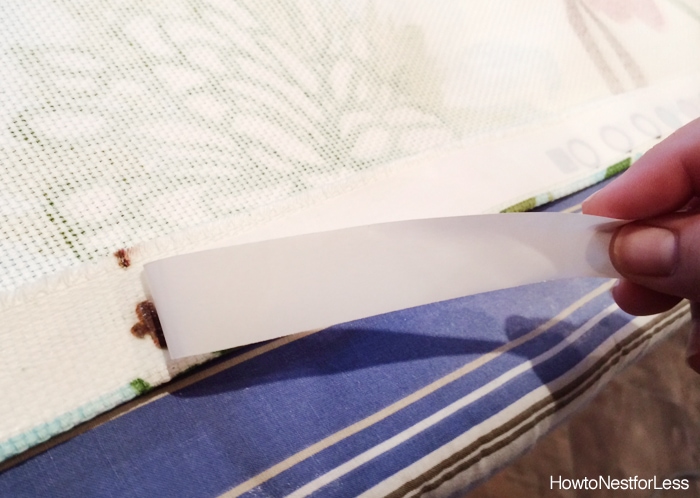 I then folded over the fabric again to create a clean backside seam as seen below, and ironed into place for 8 seconds on both sides of the fabric.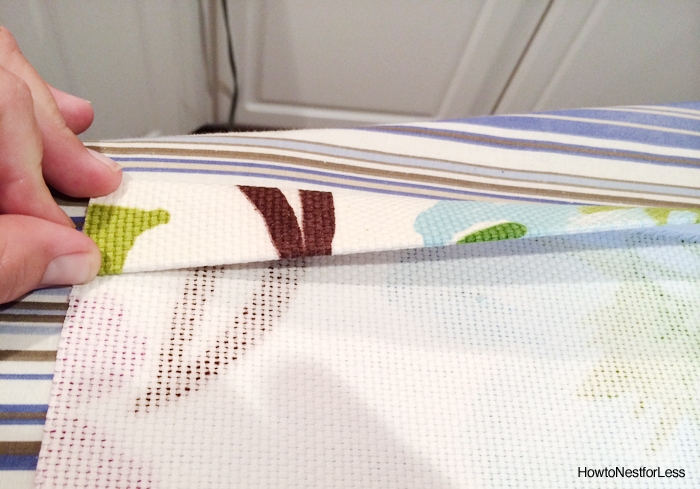 Once the sides were completed, I used the same strategy for the top and bottom hemline, except I made the sections a bit thicker (I thought it just looked more professional looking!).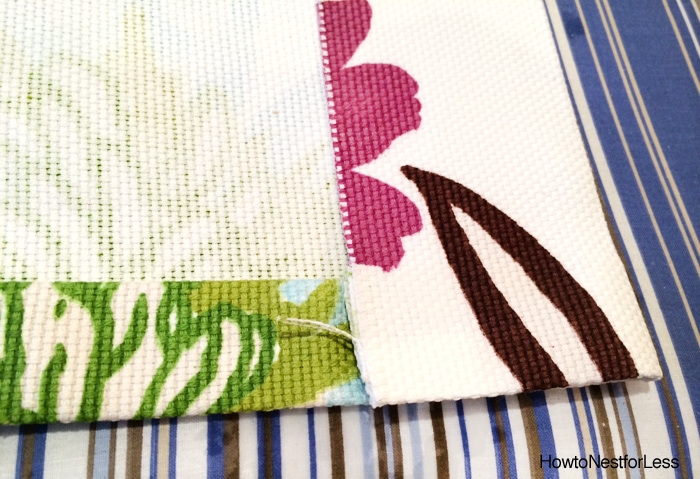 The toughest part is making sure your measurements are done correctly, especially with hanging the curtains a few inches off the ceiling on the rod. I was pretty spot-on with mine, but if you want you can finish the sides and top, hang on the rod, then pin the bottom seam before you use the Heat n Bond.
Still impressed with myself that I created these
beautiful no sew curtains in one evening!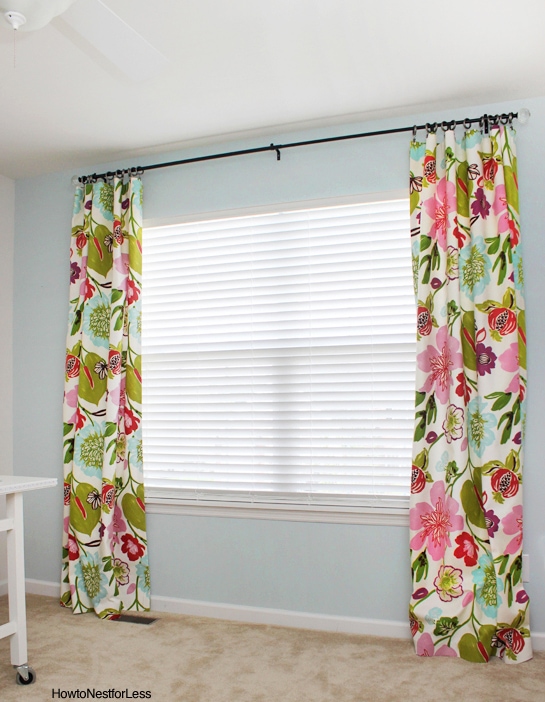 And did I mention how much I LOVE this fabric?
Ellie actually cried when she found out these were for my craft room and not her bedroom. Mother of the Year here. Well, I guess I foresee another no sew curtain project in my near future for that little ladybug.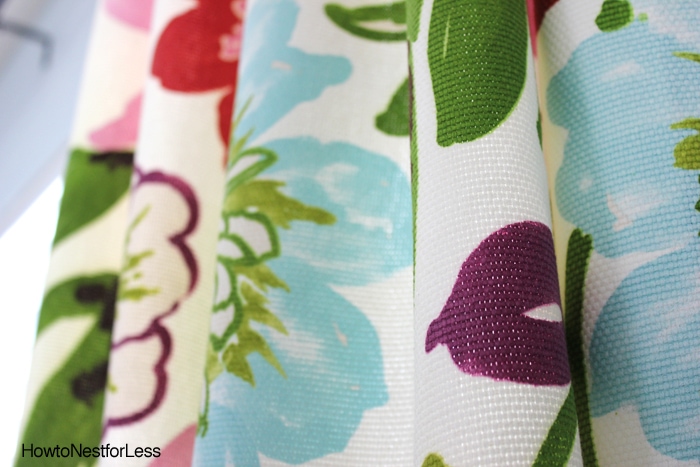 I should mention that since I didn't put a curtain rod pocket I had to use ring clips. That's OK. I'm a huge fan of these puppies anyway. Adds a bit of glamour to the space, if I do say so myself.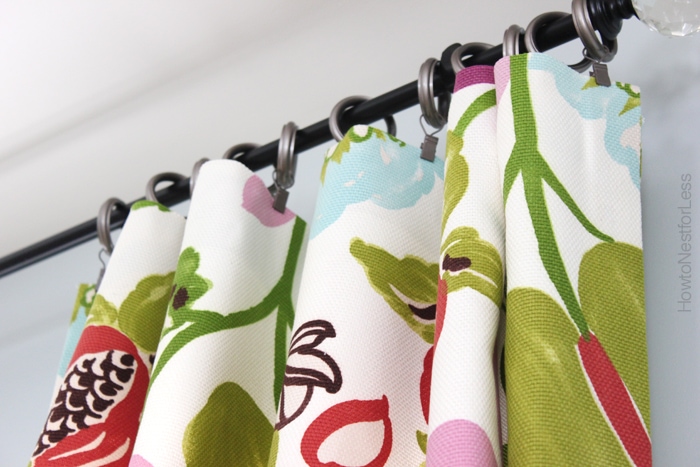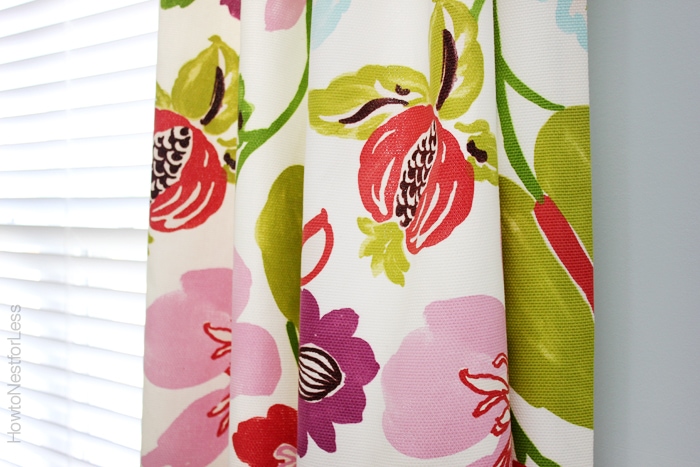 Next on my craft room to do list is paint the stripes on the left wall and add some chair rail and picture frame moldings. Then hang things on the wall, find a rug, recover some chairs and I'm DONE!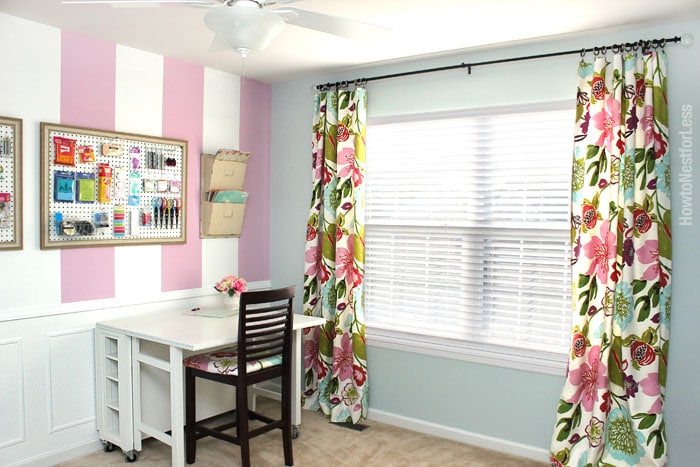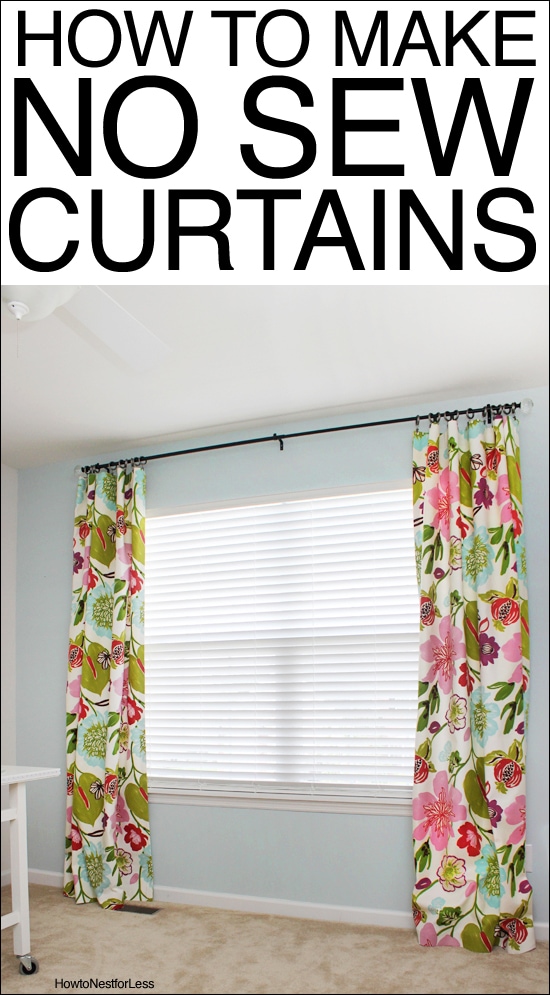 A huge thanks to the Online Fabric Store who provided the fabric.
All opinions are 100% my own.