You ever notice that wall decals can be super expensive, or you can't find what you want in stock from a local store? Yeah, me too.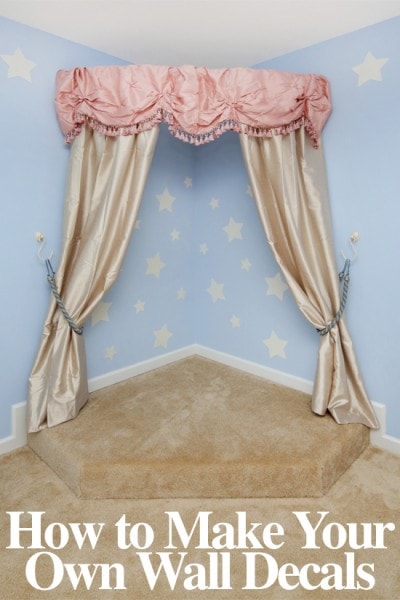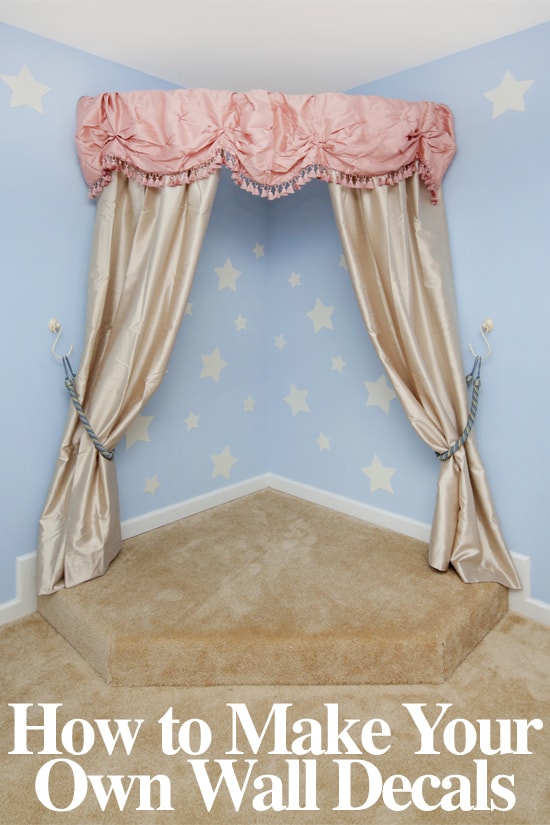 Well since I wanted to add some white stars behind my daughter's bedroom stage I had to figure out a way to create my own wall decals.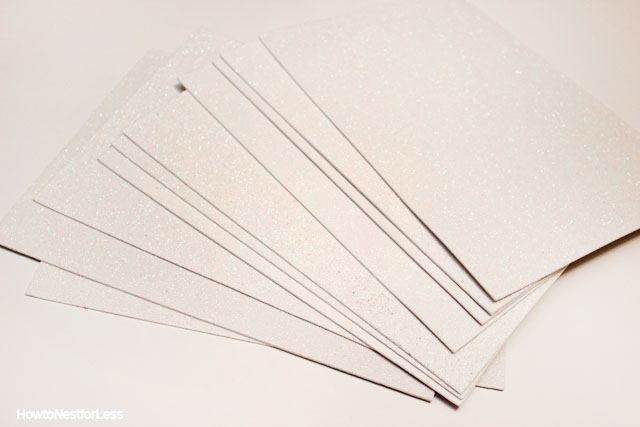 I found some 9×12 inch white glittery foam sticker paper from Michaels. 10 sheets total. $12 project. Bam. The best part about this foam paper is that it's already sticker backed. No need for extra adhesive. And the foam pages came in a bunch of different colors, both plain and glitter.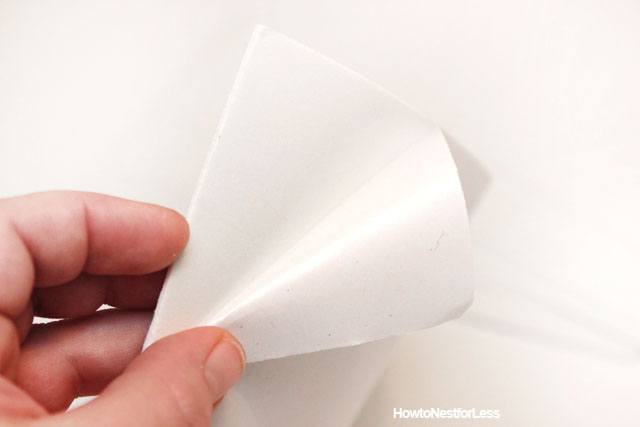 To create my wall decals, I printed out some large stars in 2 different sizes on normal printer paper to use as my template.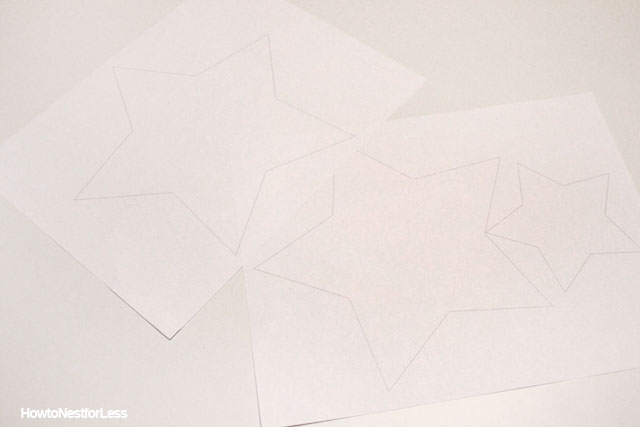 I cut them out and traced them on the back of the glitter foam sticker paper.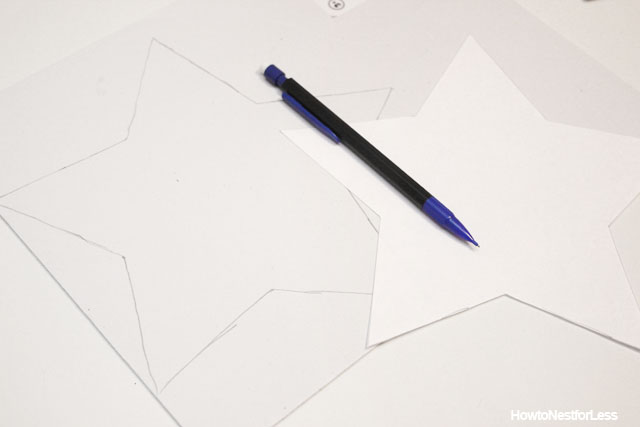 Then I trimmed out the foam paper with a sharp pair of scissors so the edges were clean and crisp.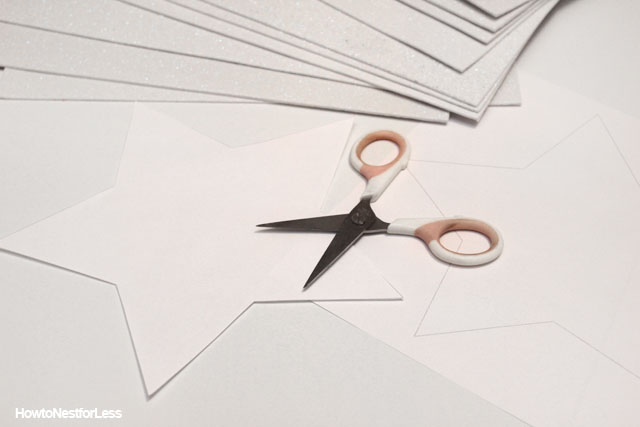 Then just peel the backing and stick to the wall!
We put these up about 2 weeks ago and haven't had any peeling trouble. Plus if you want to remove from the wall, you can get the extra residue from the sticker off with a mixture of liquid fabric softener and water in a spray bottle.