I will show you a cost effective way to make stenciled stools without breaking the bank!
Last week I was trying to find some additional seating for my daughter's bedroom to sit in front of the stage, but everything in stores seemed to be like $50… each. Yeah, not gonna happen.

Then I spotted these versatile little stools for $13 from Ross Dress for Less totally out of the blue. Nothing a little coat of paint can't fix to match her bedroom color scheme.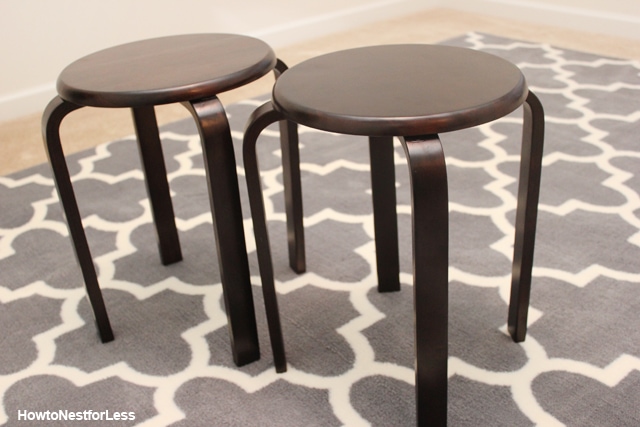 I decided to use paint I had on hand: Annie Sloan Chalk Paint in Pure White and CC Caldwell's paint in Memphis Blue.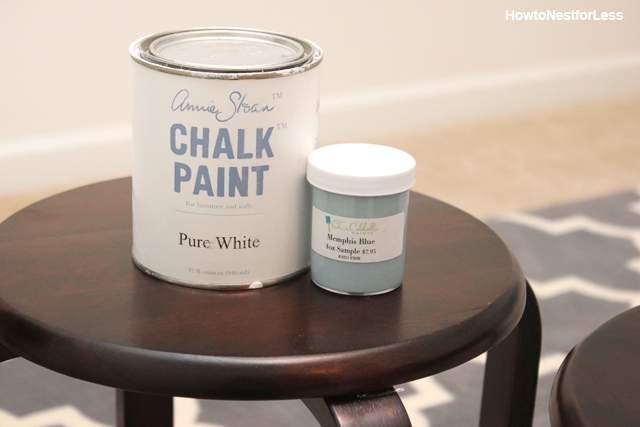 I wanted to kick them up a notch so I decided to stencil the tops. The stencil seen below is actually scrapbook paper from Michael's. I scooped up this sheet about a year ago and finally put it to good use.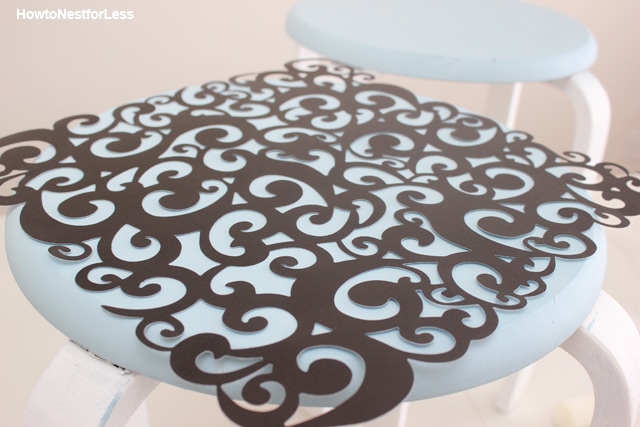 I just laid the scrapbook paper on top of the stool, held it in place with my fingers, and used a trim roller to add the paint.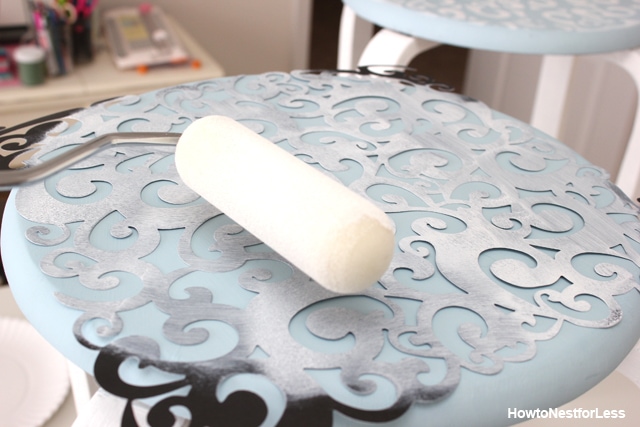 Once it was dry I added some adorable pink stripes around the edge with a small brush. I didn't try to be perfect, just let the paint flow….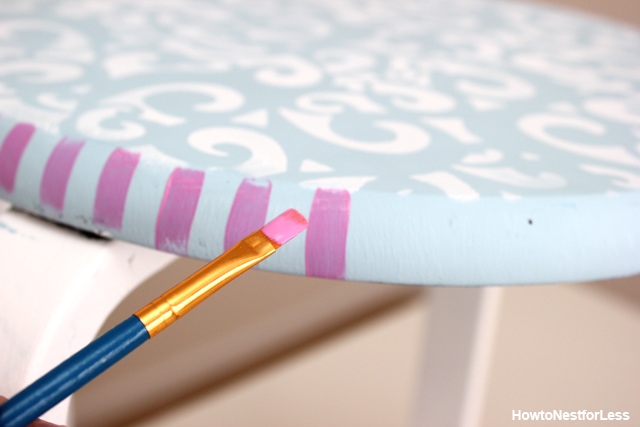 Mostly because I knew I would distress the entire stool with my sanding block. Since these stools will be in my kid's room, I know they're going to get banged up in no time. Why not help start the process.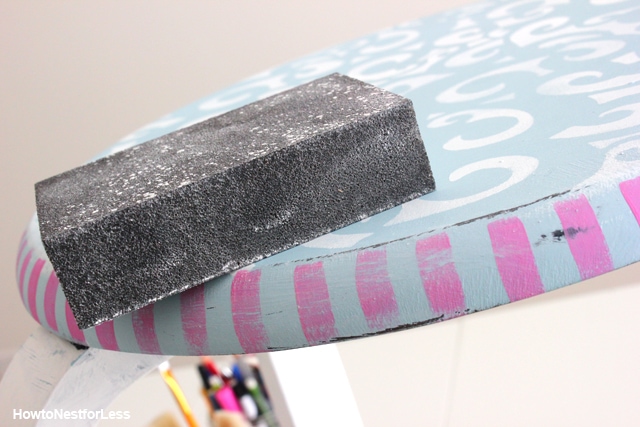 And the stools are complete! Great to place on her stage while she's strumming her guitar or acting out a play, or just extra seating for her audience.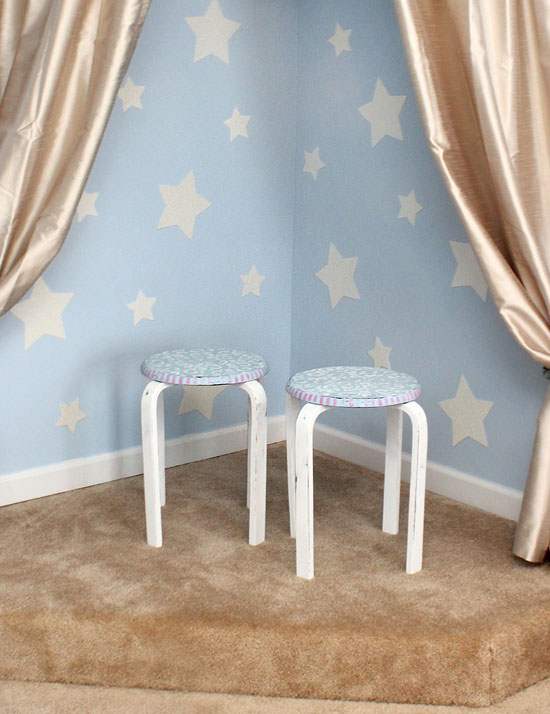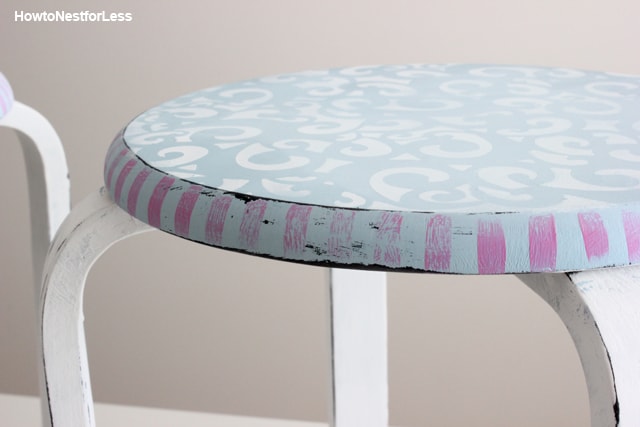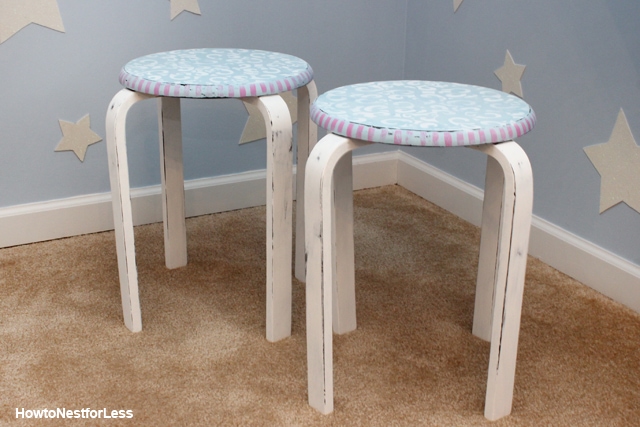 And in case you missed it,
check out my daughter's bedroom makeover or stage tutorial!