This jingle juice holiday drink recipe is the perfect festive cocktail.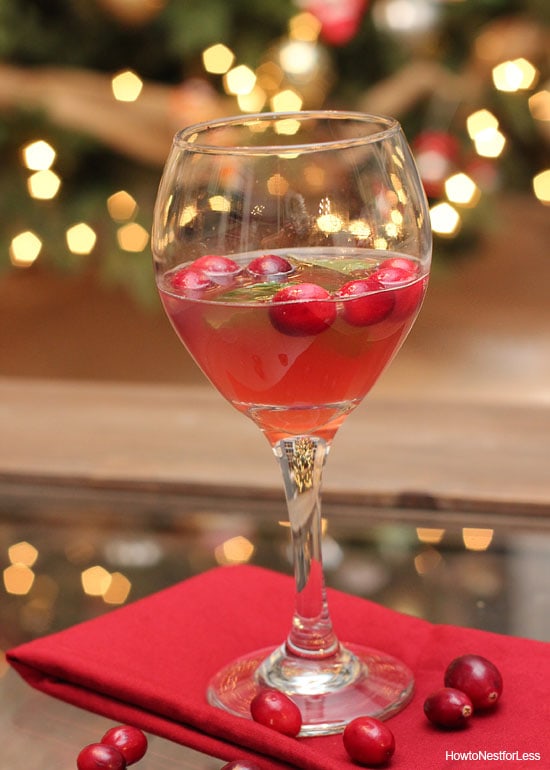 This is a sponsored post written by me on behalf of CANADA DRY is a registered trademark of Dr Pepper/Seven Up, Inc. ©2014 Dr Pepper/Seven Up, Inc. for IZEA. All opinions are 100% mine.
With the Christmas season fast approaching, I thought I would share one of my favorite holiday drinks… a little something I like to call Jingle Juice.
1 part vodka
1 part Canada Dry ginger ale
1 part cranberry juice
1 part pineapple juice
Cranberries
Mint leaves
Ice cubes
Shaker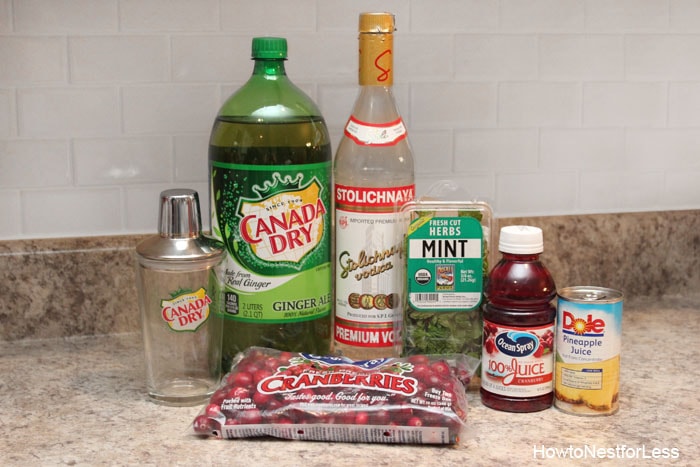 Fill the shaker with ice.
Add vodka, Canada Dry ginger ale, cranberry juice and pineapple juice.
Shake well.
Garnish with cranberries and mint.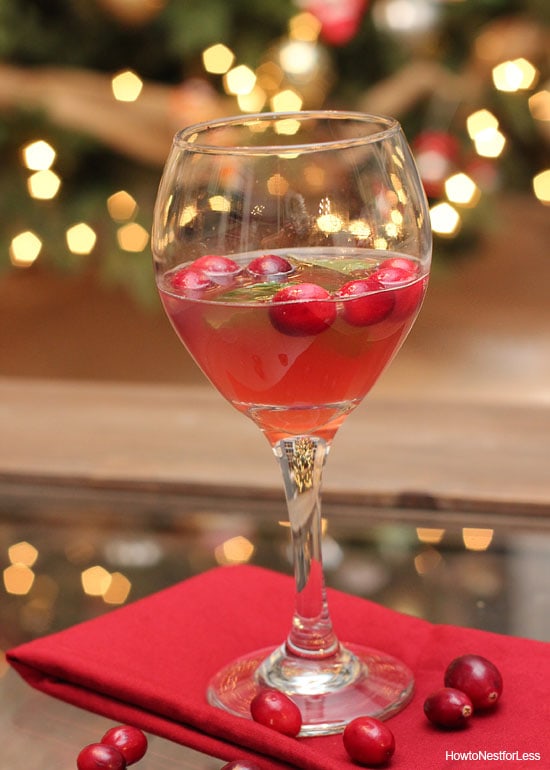 Seriously a delicious holiday drink, and not too shabby looking either!
Your holiday guests will definitely be impressed.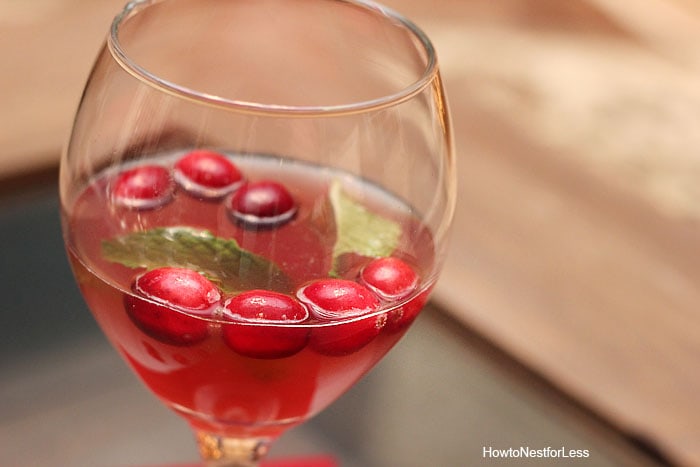 And just an FYI… at Target right now you can a free cocktail shaker when you mix and match purchases of any three Diet, Regular or TEN Canada Dry, 7UP, A&W, and more beverages: 12 pk. cans and 6 pk. or 8 pk. bottles.
Then just grab a Canada Dry Shaker and head to checkout. The Canada Dry Shaker will ring up full price for $14.99,  but after the cashier scans your coupon (on the side of the Canada Dry Shaker box) it will mark the item as FREE!​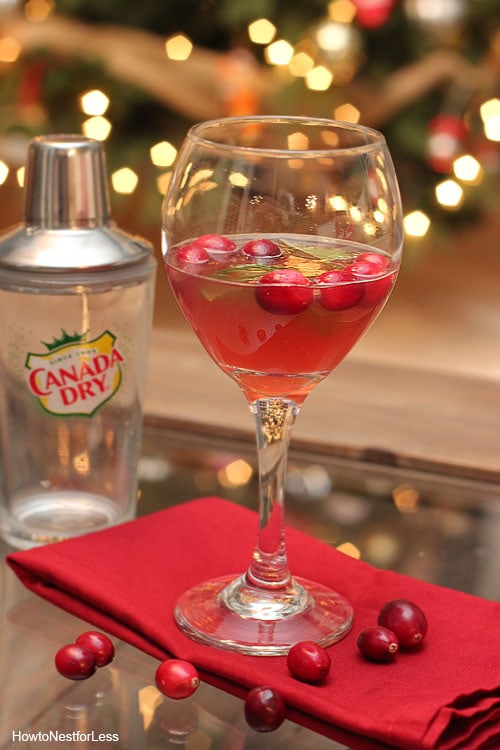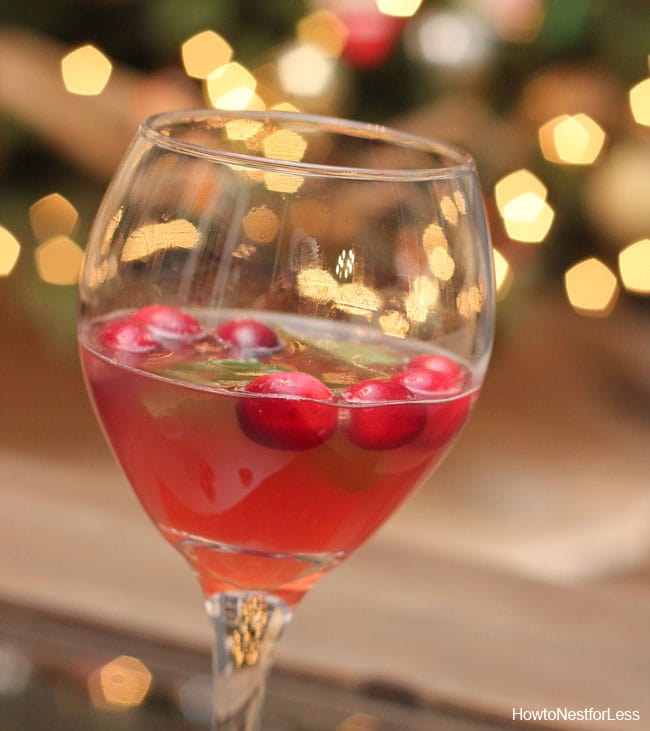 And to make the deal even better, Browse online savings with Target Cartwheel and save 5% on participating product purchases.
So get ready for your holiday guests, get your bar stocked and take advantage of the Canada Dry Shaker Offer Available Exclusively at Target, while supplies last.